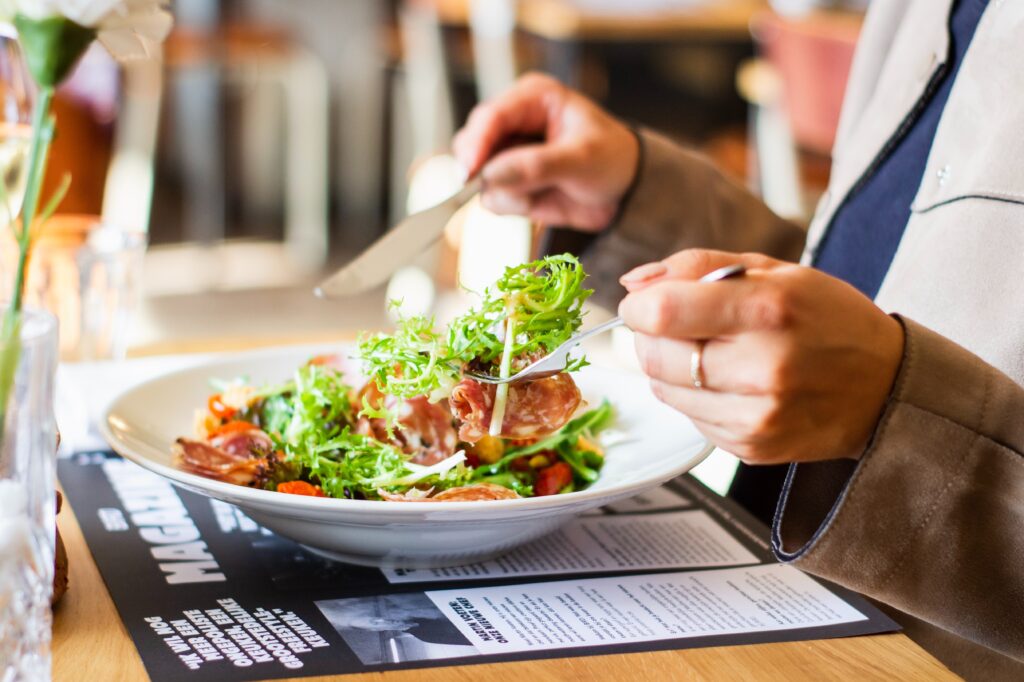 While there are many great places to live in Southern California, among the most popular destinations for prospective homeowners is Calabasas, which offers beautiful views of the Santa Monica Mountains and is relatively close to Los Angeles. The Calabasas community is known for its culture and energy. In fact, the city is host to numerous annual events that include everything from The Calabasas Film Festival to The Fine Arts Festival.
While the picturesque community contains homes of all shapes and sizes, many neighborhoods in the city provide buyers with beautiful luxury homes to select from. The luxury homes in this city range in price from just under $500,000 to more than $12 million, which gives you access to a wide variety of options when searching for your ideal home.
Even though Calabasas is known for its culture and art scene, the city also provides residents with many wonderful restaurants to visit. These eateries offer numerous cuisines that can satisfy any palate. This guide takes you on a tour of 11 of the top restaurants in Calabasas that are able to deliver unforgettable dining experiences.
11. Fresh Brothers (4.0 ⭐️)
Fresh Brothers is a family-style pizzeria that offers a wide selection of different pizzas, sliders, and salads. All of the ingredients used at this restaurant are natural and ethically sourced. While you can create your own pizza with dozens of different toppings and sauces to select from, Fresh Brothers has also created their own pizzas, which are separated into signature pizzas and deep-dish pizzas.
Along with the standard pepperoni, margherita, and veggie pizzas, you can also choose the charcotta pizza or the beyond meat pizza. Pair your pizza with some wings or sliders. If you buy some boneless or bone-in wings, you can choose from seven sauces and three dry rubs, which include everything from Korean BBQ and sweet chili to Chile lime and lemon pepper.
Learn more about Fresh Brothers.
10. Blu Jam Cafe (4.0 ⭐️)
Blu Jam Cafe is an eclectic eatery in Calabasas that's open for breakfast and lunch. If you visit for breakfast, try the breakfast quesadilla or eggs Benedict, both of which are local favorites. All of the ingredients used at Blu Jam Cafe are fresh and locally sourced. There are no freezers in Blu Jam Cafe, which shows just how fresh their dishes are. Some of the most popular dishes at Blu Jam Cafe include the breakfast pasta, the steak hash, and the El Paso chicken sandwich. If you're vegetarian or vegan, consider trying the organic tofu tostada or steel-cut organic oatmeal for breakfast.
Learn more about Blu Jam Cafe.
9. The Stand (4.5 ⭐️)
The Stand is a contemporary restaurant in Calabasas that's known for providing fantastic service and great prices. You'll notice that the menu at this restaurant focuses on American classics, which include everything from burgers and shakes to sandwiches and salads. There are a wide variety of seating options for you to select from, which extend to patio seating and bench seating.
When you visit, keep in mind that you can customize some of the dishes. Along with the six crafted burgers that The Stand provides, you can also make your own burger with beef, turkey, chicken, and two vegetarian options. Of the numerous bun options available to you, the gourmet brioche bun is a local favorite.
Learn more about The Stand.
8. Shibuya (4.5 ⭐️)
Shibuya is an intimate sushi restaurant in Calabasas that specializes in sashimi and sushi rolls. While the restaurant can get crowded on the weekends, many people who have eaten at Shibuya say that it offers the best sushi in California. If you want to sample some of the rolls available at Shibuya, the dozens of options at your disposal include spicy tuna rolls, baked crab rolls, vegetable rolls, and cucumber rolls. The sushi bar consists of around two dozen different types of seafood, which can be selected as sushi or sashimi. Along with favorites like pepper tuna and sweet shrimp, you could also try more unique species of fish like sea urchin and squid.
Learn more about Shibuya.
7. Rosti Tuscan Kitchen (4.0 ⭐️)
Rosti Tuscan Kitchen is a family-friendly restaurant with an outdoor patio and a focus on Tuscan-style Italian cuisine. If you're vegan or currently maintain a gluten-free diet, the menu at Rosti Tuscan Kitchen offers many dishes that meet your needs. Some of the favorites among residents of Calabasas include the turkey and avocado sandwich, the seafood risotto, and the grilled chicken and pear salad. The restaurant has a rustic and quaint atmosphere that should make for a comfortable and relaxing dining experience.
Learn more about Rosti Tuscan Kitchen.
6. King's Fish House (4.0 ⭐️)
King's Fish House is a lively and energetic restaurant in Calabasas that offers a comprehensive menu of seafood and fish alongside wine, cocktails, and beer. Whether you dine at an indoor table, the outdoor patio, or the bar, you should be provided with exemplary service. Guests say that the bar staff is excellent and attentive. Regardless of when you visit, you'll be given an extensive menu that contains such dishes as King's crab cakes, farmed Mexican tilapia, and a filet Mignon/lobster tail combo. Pair your dish with an ice-cold beer, wine, or specialty cocktail.
Learn more about King's Fish House.
5. Marmalade Cafe (4.0 ⭐️)
Marmalade Cafe is a popular cafe in Calabasas that specializes in California cuisine. When you visit this cafe, you'll be presented with a laid-back and relaxed atmosphere. The restaurant is open for breakfast, lunch, and dinner. If you visit for dinner, consider trying the short-rib ravioli, the beef pot roast, or the chicken piccata. A wide selection of pastas, burgers, and tacos are also available. There's something for everyone to enjoy.
Learn more about Marmalade Cafe.
4. SUGARFISH by Sushi Nozawa (4.0 ⭐️)
SUGARFISH is a chic and intimate sushi restaurant that serves sake and traditional sushi rolls. A core focus with SUGARFISH is in providing guests with stellar presentation, which is immediately noticeable when your dishes are brought out to you. The restaurant makes sure to use only fresh fish and locally sourced ingredients for the majority of their dishes.
While it's possible to purchase dishes separately, you can also order crafted meals that feature anywhere from 5-8 courses. One of the menus available at SUGARFISH aims to provide guests with a meal that Nozawa would typically serve his regulars. This menu consists of seven orders of nigiri, two hand rolls, and a sashimi course. Local favorites include Nozawa-style shrimp, salmon sashimi, and sea bream with shiso.
Learn more about SUGARFISH.
3. Porta Via Calabasas (4.0 ⭐️)
Porta Via Calabasas is an upscale restaurant in Calabasas that offers a menu of Italian cuisine. While the restaurant interiors provide ample seating, covered outdoor seating is also available if you'd like to enjoy the comforting breeze while you eat. They are open for brunch, lunch, and dinner, which means that it's rarely too difficult to get a seat. Even though you have access to an extensive menu that consists of many distinct dishes, some of the local favorites that you might want to try include the grass-fed filet Mignon, the Parmesan-crusted halibut, and the bistro burger.
Learn more about Porta Via Calabasas.
2. The Six Chow House Calabasas (4.0 ⭐️)
The Six Chow House Calabasas is a rustic gastropub with a focus on American cuisine and drinks in a lively and welcoming atmosphere. Several TV sets have been placed throughout the restaurant to provide guests with the opportunity to watch the latest game. Their menu is separated into appetizers, starters, pizzas, flatbreads, sandwiches, salads, and entrees. Local favorites include pork belly tacos, garlic noodles, and the short-rib grilled cheese. You can pair your dish with a delectable wine or one of the many unique cocktails they offer.
Learn more about The Six Chow House Calabasas.
1. Fig & Sprig (5.0 ⭐️)
Fig & Sprig is a casual eatery in Calabasas that focuses on seasonal and local produce for all of the dishes they make. When you visit, you'll be greeted by a quaint and cozy atmosphere as well as a menu that contains sustainable dishes. People who spend time at Fig & Sprig enjoy the blackened salmon salad, chicken pot pie, and short ribs that have been braised with red wine.
Learn more about Fig & Sprig.
Conclusion
Calabasas has options for all tastes and preferences. Whether you want to have breakfast at a cozy cafe or go on a date to a stylish and upscale restaurant, you should be able to find a restaurant that meets your exact needs. The city of Calabasas is home to many exciting things to see and do that pair well with the comfortable weather and picturesque scenery. Contact us today to start searching for your Calabasas dream home!