Q After much searching I found my dream condo, so I made an offer on this short sale and the seller accepted. I opened escrow with $1,000, but then found out that the seller filed for Chapter 13 bankruptcy. My REALTOR® advised that this property cannot be sold until the bankruptcy case is settled, and gave me an Addendum to Purchase Agreement to sign which will cancel the agreement and allow me to get back my escrow money. But I don't want to cancel the agreement. I want to enforce it!  What are my options?
~ Duane
A: First, while you may want this property, you may not get it.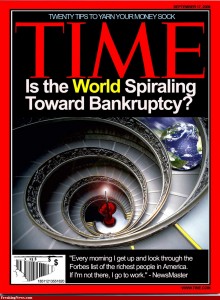 To put all your hopes on one property is not wise.
Second, you made an offer on a short sale. This requires that each lender that made a loan on the property approve the short sale – which the lenders are not required to do.
Third, the bankruptcy may have been filed by the seller to stop the lender(s) from foreclosing. If so, the lender(s) may ask the bankruptcy court for permission to proceed with foreclosure.
Fourth, even if you do not cancel the transaction, if the lenders do not agree to the short sale you will not be able to purchase it from the seller.
Fifth, if the lenders do proceed with foreclosure, you may be able to purchase the property at the trustee's sale (if you can meet the financial terms of the lender), or if the lender ends up owning the property, you may be able to purchase the property from the lender.
You should ask your Realtor about the above and you should seek legal advice as there are a number of legal issues facing the seller and you as a buyer with regard to your deposit and with regard to your desire to purchase this property.