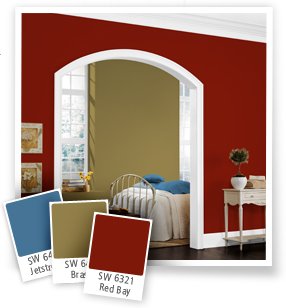 Question:
I'm preparing to sell my house and have decided to change the shutter, front door, and garage color. The house is a pale yellow Cape Cod with white trim.
My instinct is to match the garage door to the house color and do the shutters and door in black. My REALTOR®, however, wants to go with muted browns. He indicates that the current market color palette is very organic and earth-toned and that these colors will be more 'on-trend'. Do I trust the Realtor's instincts or go with my more traditional perspective?
-Stanley

Answer:
My opinion is that it is best to go with the tradition of the architectural style of a home.
If the style is Cape Cod, then look at photographs in home design magazines and match the paint colors and palette that works with that particular style home.
I also recommend not getting too many opinions.  Just trust your instincts.