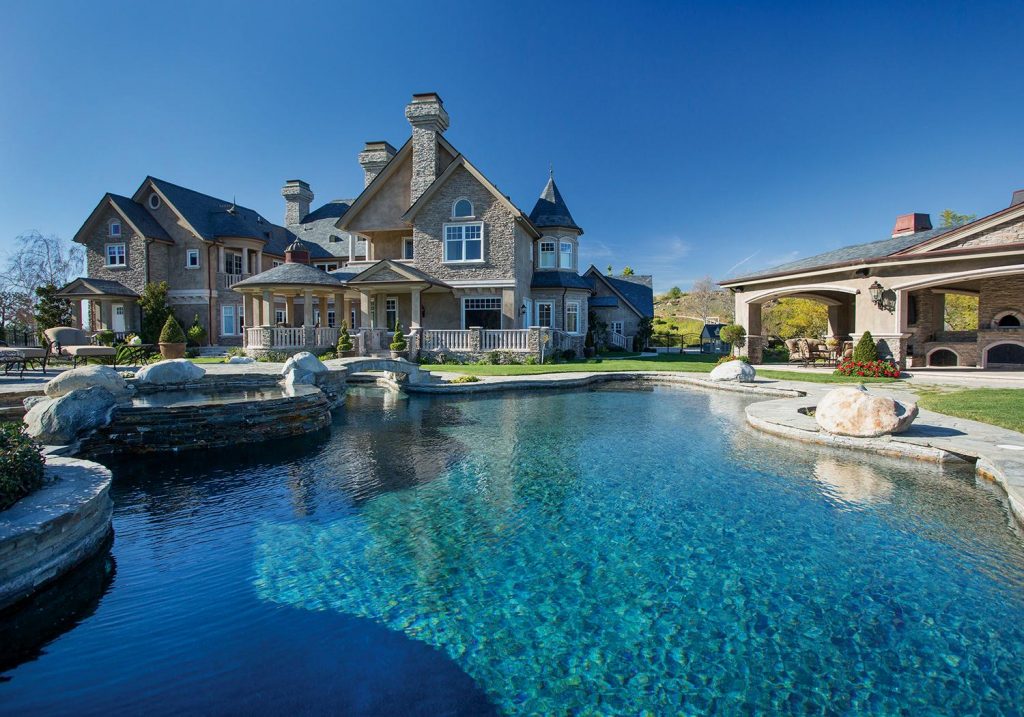 Nicki & Karen's 2200 White Stallion, Hidden Valley property was recently featured in an online article on The Acorn. The article highlights the property's panoramic countryside views while expressing the craftsmanship and level of detail that has gone into every aspect of this property.
2200 White Stallion boasts a 20-acre property gated off at the end of an exclusive private enclave with artisan styling and custom-detail and materials throughout.
The listing price for 2200 White Stallion is $9,995,000 and is also available for lease.
For more information, call Nicki LaPorta and Karen Crystal of Ewing & Associates Sotheby's International Realty at (818) 575-9915 or contact us directly through our contact page.
View the full 2200 White Stallion, Hidden Valley feature on The Acorn.