Camarillo is a city in California that's a part of Pleasant Valley and consists of a rural unincorporated community known as Santa Rosa Valley, both destinations of which are very popular among prospective residents who are searching for a quiet and peaceful place to live. With a Mediterranean-type climate, both Camarillo and Santa Rosa Valley are notable for their ample amounts of sunshine and pleasant weather, which is accentuated by the mild ocean breezes that blow through the area. When you're searching for a home in Camarillo, most of the properties in the city are single-family residences alongside a smaller number of townhouses, condos, and estate homes, offering you a vast selection of real estate that you can tailor to your specific budget. As for the Santa Rosa Valley, the rural aspect of this unincorporated community means that, while there are many single-family residences to select from, there are a variety of custom-built estate homes on the market, notable for their spacious lots and picturesque views.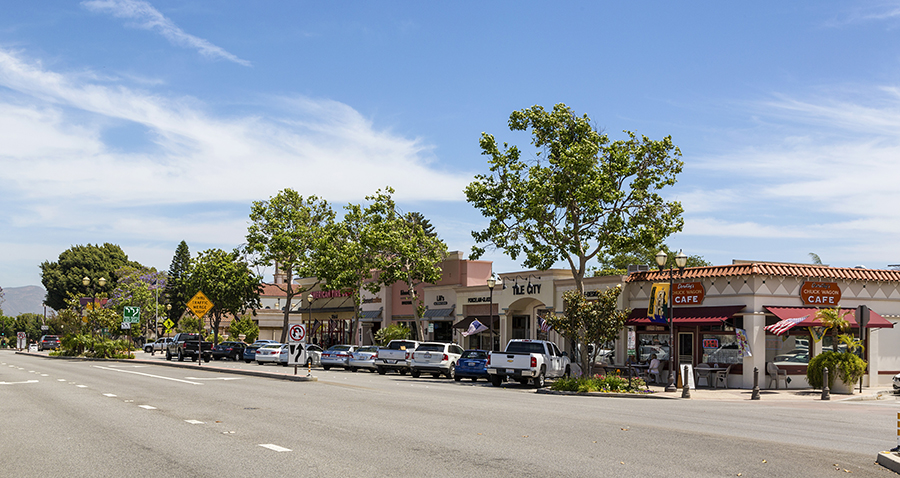 Camarillo & Santa Rosa Valley Homes for Sale
Once you've started your search for a home in Camarillo or the unincorporated community of Santa Rosa Valley, there are a wide range of home types that you can select from. Camarillo largely consists of single-family residents that include fireplaces, floorplans of 2,000-3,000 sq. ft., and large yards where your children can play, although you'll also find numerous townhouses, condominiums, and estate homes throughout the city. As for Santa Rosa Valley, this small community is known for its single-family residences, ranch-style homes, and estate homes that have been custom built for a more unique and personable look. No matter which type of home you're interested in, both Camarillo and Santa Rosa Valley are certain to have a house that piques your interest and matches your budgetary needs.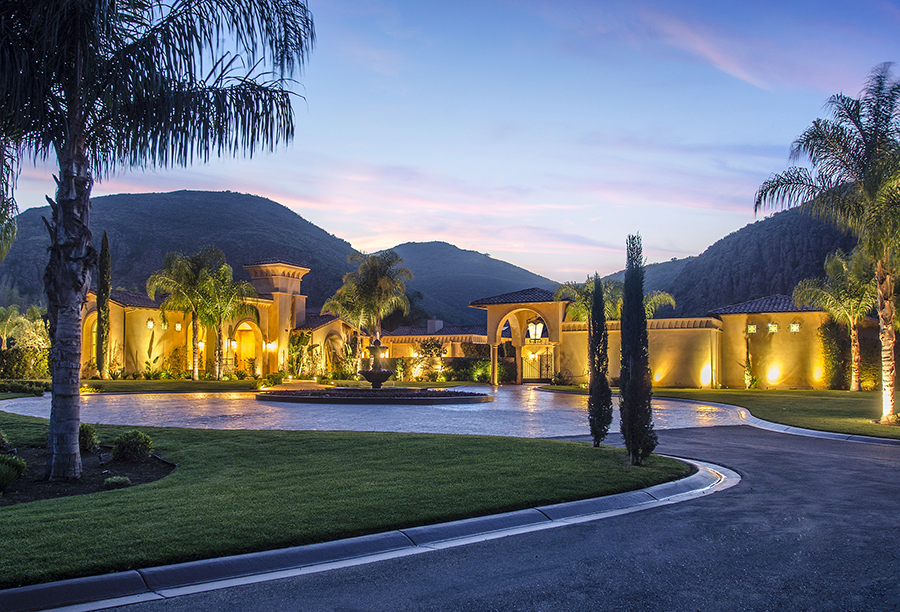 The real estate market in Santa Rosa Valley and Camarillo are currently healthy and have been seeing consistent increases in home prices. Although Santa Rosa Valley plays host to a large number of vast estate homes, the median listing price for a house in the community is around $1.26 million, although you can expect to find several estate homes listed at prices that range from $4-10 million. Over the past year, home prices have increased around 13 percent and are up from $332 to $354 per sq ft. in that same time period. Although prices have increased substantially over the past year, this is the lowest they've been since April of this year, which means that now is likely a good time to buy. The real estate market for Santa Rosa Valley is among the more consistent in Southern California, as the median listing price has ranged mostly from $1 million to $1.4 million over the past five years, so you can be confident that your purchase will retain its value.
Browse our featured Southern California Luxury Homes for Sale
If you would rather be closer to the city and are searching for homes in Camarillo, the median listing price for a house in this area is $550,000, an increase of just two percent over the past year. Although prices have been increasing at a slow rate over the past five years, the real estate market is likely more consistent than that of Santa Rosa Valley, so it's never a bad time to buy. To get a better idea of when you should purchase a home, you might want to consider the rate at which houses sell in the city. Over the past five years, the late summer and early fall months have been the most competitive, as July and August of this year saw the sale of 320 and 326 homes respectively. If you wish to test the market when it's not at its busiest, the market trends for Camarillo point towards March and April as the best time to buy, as a much reduced 223 and 225 homes were purchased in each respective month earlier this year.
A notable neighborhood in Camarillo is Mission Oaks, a suburban area that's known to be family-friendly, safe, and relatively private, providing a great place for families to settle down with somewhat more affordable homes than some other neighborhoods in the area. Although Santa Rosa Valley is situated over a little more than six square miles, the unincorporated community is perfect for anyone who loves spending time outdoors, as it offers easy access to many parks, hiking trails, and bridle trails if you enjoy a more equestrian lifestyle.
History of Camarillo & Santa Rosa Valley
Camarillo and Santa Rosa Valley have a lengthy history, the latter of which started out as a Chumash village known as Sumpasi in pre-colonial times, which was situated just beside the Conejo Creek. For Camarillo as a whole, the Chumash Indians were the initial residents of the land and called much of the surrounding Ventura County home. Many of the artifacts gathered from that point in time are currently displayed within the Ventura County Historical Museum. A Spanish navigator by the name of Juan Rodriguez Cabrillo came upon the Chumash Indians in the early 16th century and claimed the surrounding region in the name of Spain, although the Chumash continued to live in Camarillo until the latter portions of the 18th century.
During the closing years of the 18th century, a Spanish mission was established in Ventura, unfortunately paving the way for the spread of European diseases and the massive reduction to near extinction of the Chumash by 1840. During the 1840's, this land was sold to a man named Juan Camarillo, whose two sons were given credit for founding the town that is now called Camarillo. The city largely existed as an agricultural destination for farmers until the creation of the Ventura Freeway, which caused rapid growth in the amount of residents who decided to settle in the area as well as the development of housing tracts to accommodate these new residents. Because of this rapid expansion, the area was incorporated into a city in 1964 and has since become a hot-spot of premium shops and retail centers.
Camarillo & Santa Rosa Valley Schools & Education
Both Camarillo and Santa Rosa Valley are served by a combination of two school districts, including the Pleasant Valley School District and Oxnard Union High School District, providing your children with a wide selection of reputable schools to attend. There are a total of five elementary schools, two middle schools, and three high schools that your children might attend, all of which depends on the exact location in Camarillo or Santa Rosa Valley that you live.
Each school that serves the residents of Camarillo and Santa Rosa Valley are widely regarded as being destinations where children are provided with excellent educations that help to propel them into the real world. There are also a wide array of unique educational and art programs that your children will have access to as they progress through their elementary, middle, and high school years. For instance, children who attend Adolfo Camarillo High are provided with the option of enrolling into a large number of advanced education courses, including six foreign language courses, one arts course, two social science courses, an AP English course, and seven STEM courses that cover such subjects as calculus, chemistry, and environmental science. You'll find many of the same courses at Rancho Campana High and Rio Mesa High, as all three high schools available to residents of Camarillo are a part of the Oxnard Union High School District.
The complete list of schools available to residents of Camarillo and Santa Rosa Valley include Camarillo Heights Elementary, Dos Caminos Elementary, La Mariposa Elementary, Las Posas Elementary, Tierra Linda Elementary, Las Colinas Middle, Monte Vista Middle, Adolfo Camarillo High, Rancho Campana High, and Rio Mesa High.
Camarillo & Santa Rosa Valley Dining, Shopping & Entertainment
Since the 90's, shopping has been a go-to activity for residents of Camarillo and Santa Rosa Valley who want to spend the day window shopping, socializing, or going on a shopping spree, as the city plays host to Camarillo Premium Outlets, a popular shopping center in Camarillo that's known for offering some of the finest outlet shopping in Southern California. Inside this vast shopping center, you'll find dozens of brand name shops, delectable eateries, and smaller boutiques that offer rarer and specialized items. A few of the more popular shops in Camarillo Premium Outlets include Banana Republic Factory, Bose, Calvin Klein, Clark's, Disney Outlet, and Swarovski, although there's a lot more to select from and it's likely that you won't be able to see everything even if you spend an entire day at this shopping destination.
When dining in the city, consider stopping by the Lure Fish House, a semi-upscale seafood restaurant that specializes in locally sourced seafood. The atmosphere inside is elegant and refined, although there's also outdoor seating if you'd prefer to eat your meal among nature. Whether visiting for lunch or dinner, start your meal with one of the many appetizers like pan fried oysters, crab cakes, or fried wild Gulf shrimp. Their main entrees from the grill include tasty dishes like wild Mahi Mahi, sapphire salmon, and Idaho trout, although they also offer dishes like lobster ravioli, and prime top-sirloin steak.
If you're searching for more casual fare, try out the Wood Ranch BBQ & Grill, a family-friendly eatery that offers a lively and welcoming atmosphere. The menu consists entirely of standard American fare with dishes like Carolina pulled pork, BBQ chicken breast, pecan wood-smoked beef ribs, and the Kansas City strip steak. For a lighter meal, you might want to try the Caesar salad or Asian chicken salad. If you stay for dessert, try the warm chocolate cake or mom's deep dish cobbler.
The WWII Aviation Museum is among the most visited attractions in the city, as it offers a unique glimpse at 12 highly different types of aircraft that were used in deployment throughout the second World War, eight of which are still flyable. If you're up for some adventure, take a ride in one of the four aircraft that offer to take guests up into the air, which will provide you with an experience you won't soon forget. Afterwards, you can stop by the on-site gift shop to peruse their extensive selection of WWII memorabilia.
Residents also enjoy spending time within the unique Pleasant Valley Recreation and Park District, as it offers a wide array of recreational activities and facilities all throughout the city, including a community center, several dog parks, tennis courts, hiking trails, and playgrounds that your children will enjoy spending in. This destination also hosts various community events during the year, such as the Christmas Parade, Halloween Carnival, and Concerts in the Park, making it a great place to visit for the entire family.
Need help finding your Camarillo or Santa Rosa Valley dream home?
If you're interested in buying a home, selling a property, or would like to learn more about the Camarillo community or Santa Rosa Valley area, contact Nicki & Karen of Ewing & Associates Sotheby's international Realty today!