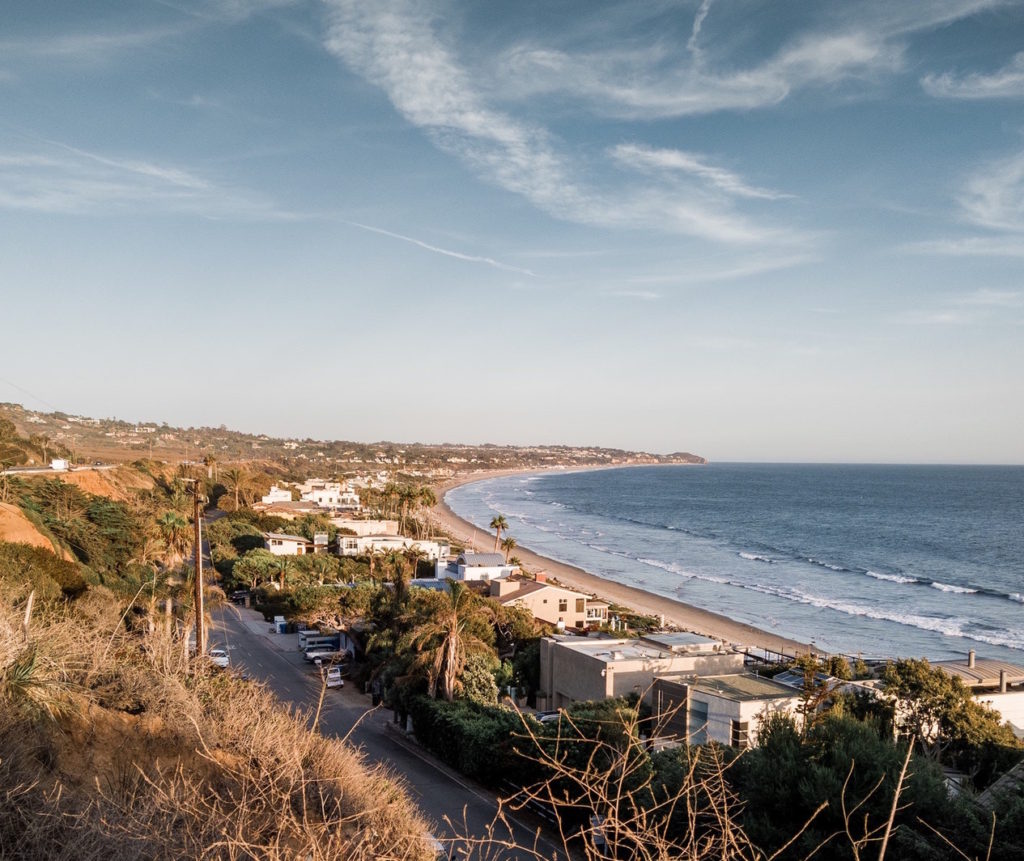 Among the most beautiful and oft-visited cities in Southern California is Malibu, which is home to sprawling beaches, upscale restaurants, and natural hiking trails. Located to the left of Los Angeles, Malibu is the ideal destination for a day trip or an afternoon visit for anyone who lives in Southern California. While Point Dume State Beach and Zuma Beach are the two Malibu locations that residents and tourists visit more than any other, Malibu is the ideal host for a day trip because of the breadth of things that you can do and places you can visit while in the city.
Even though this isn't the largest city in Southern California, it has a variety of different locales for you to spend time in, which include everything from sandy beaches to hilly canyons that provide the perfect backdrop for a hike. If you're interested in taking a day trip to Malibu, this article offers a closer look at eight of the most exciting and adventurous things you can do while in the area.
1. Visit Malibu Cafe
The Malibu Cafe is a unique outdoor dining space that specializes in New American cuisine. Located at 327 Latigo Canyon Rd., this restaurant provides visitors with a place to relax and enjoy delicious food. The expansive menu is separated into appetizers, drinks, and dinner. Some of the more popular appetizers among guests at The Malibu Cafe include the heirloom tomato sandwich, hummus and veggies, and the chili prawn salad.
For dinner, try the bison tartare, brick chicken, or striped bass. You can pair your entree with one of many cocktails, wines, and beers at your disposal. When looking at the costs for dining out at The Malibu Cafe, entree prices range from $35-$45. Sides and appetizers cost anywhere from $12-$30. When you're finished eating, the spacious grounds offer numerous fun activities for guests to partake in, which include everything from lawn chess to paddle boats. You'll find that ample parking spaces are available when you arrive at the restaurant.
2. Go To Malibu Creek State Park
The Malibu Creek State Park is a sprawling park in the Santa Monica Mountains that offers more than 8,000 acres of pristine oak trees and tall grass plains. The park itself is famous for being the home of the M.A.S.H TV show whenever outdoor shots were filmed. In fact, some of the set props are still on display today. Some of the premier activities you can take part in while at the park include kayaking, birdwatching, and camping. If you want to camp at the park, the main campground consists of 62 campsites for you to select from.
Likely the most appealing aspect of visiting the Malibu Creek State Park is that it provides visitors with more than 15 miles of trails for hiking and biking. Along the way, you'll be greeted by expansive vistas, jagged peaks, and rock-climbing opportunities. During your hike, you may even spot some of the local wildlife. Keep in mind that dogs aren't allowed in the trails but can be taken in the parking lot and campground. The parking lot and entrance to this park are just past Mulholland Hwy. at 1925 Las Virgenes Rd. If you decide to visit the park, it's open every day from 8AM-10PM.
3. Enjoy a Glass of Wine on the Malibu Wine Hikes
If you want to enjoy a glass of wine while spending time among the beautiful scenery of Southern California, Malibu Wine Hikes may be exactly what you're looking for. While Malibu Wine Hikes provides guests with occasional concerts and 4×4 adventures, the main attraction at this destination involves the wine hikes that guests can take. The main wine hike they offer is priced at $49 and lasts for two hours.
During your hike, you'll get the opportunity to explore organic gardens, cave paintings, and vineyards. At the end of the hike, you'll receive wine that's made directly from the vineyards you just walked through. Keep in mind that this is a guided hike that requires visitors to make reservations beforehand, which you can do at this link. If you decide to visit Malibu Wine Hikes, you can find the location at 32111 Mulholland Hwy. Hikes can be accessed from 9:30AM-7PM on Friday through Sunday and from 9:30AM-5PM on Monday, Wednesday, and Thursday.
4. Horseback Ride Through the Canyons
If you want to enjoy the picturesque sights of Malibu and are interested in going horseback riding, consider taking a horseback ride through the canyons with Malibu Riders. Likely the most appealing aspect of Malibu Riders is its simplicity. They offer three guided trail rides that take you through Paramount Ranch or Malibu. No matter which trail you select, you're guaranteed amazing views of the ocean, nearby forestry, and the Santa Monica Mountains.
The three rides available to you include a Paramount Ranch Ride, a 45-minute Zuma Canyon ride, and a 90-minute Zuma Canyon ride. These rides are priced at $100, $75, and $150 respectively. If you want to get views of the ocean, make sure that you take the 90-minute Zuma Canyon ride. You'll need to make a reservation beforehand, which can be done on the website linked earlier. Malibu Riders can be found at 5306 Chesebro Rd. in Agoura Hills. They are open every day from 9AM-5PM.
5. Take a Trip to the Wine Safari
Malibu Wine Safaris provide visitors with exciting outdoor adventures and popular local wines to taste. Located at 32111 Mulholland Hwy., this 1,000-acre vineyard offers tastings and tours in an open-air vehicle. During the safari, you'll be given the opportunity to see zebras, bison, and giraffes while enjoying a flavorful glass of wine. Some of the best wines in Southern California can be found at this location. From Zinfandel to Sauvignon Blanc, you can try many varieties during your stay.
During the extensive safari through the ranch, you'll have two tastings to try, which include a red and white wine flight. There are five separate tours available to you, which include everything from the explorer tour to the pizza and wine tour. To schedule a tour, you'll need to contact Malibu Wine Safaris at (818) 578-4081. They are open every day from 10AM-5PM.
6. Spend a Day at the Getty Villa
For a more relaxing and comfortable time in Malibu, consider spending a day at the Getty Villa. This is among the most popular destinations in Malibu because of its eventful history as well as the nearly 1,200 artifacts that are on display at the museum. The Getty Villa grounds are also beautiful and perfectly maintained. When you gain admission into the villa, you'll be greeted by ancient Roman and Greek art, crisp ocean breezes, and peaceful gardens that are the perfect setting for a day of relaxation.
While tickets to the Getty Villa are free, parking costs $20 per car. Every ticket holder will gain access to on-site parking. Even though entry to the museum is free, you'll need to make a timed-entry reservation, which can be done from the website. The museum is open daily from 10AM-5PM but is closed every Tuesday.
7. Eat Delicious Seafood Right Above the Water at Neptune's Net
While Malibu plays host to an array of delicious eateries, among the best stops in the city is Neptune's Net, which has been seen in famous movies like Iron Man 3, Point Break, and Fast and Furious. This popular seafood eatery specializes in fresh catches of local fish as well as burgers and beer. Once you order your meal, you can sit at one of the picnic tables outside that offers spectacular views of the Pacific Ocean. Along with taco combos, burgers, and salads, the menu consists of grilled salmon, ahi tuna, and mahi-mahi plates.
You can expect pricing for dishes at Neptune's Net to be around $12-$35, which is relatively inexpensive for the quality of food. You can find Neptune's Net at 42505 CA-1 in Malibu. Ample parking is available just outside the restaurant. The restaurant is open from 10:30AM-8PM Monday through Thursday, 10:30AM-9PM on Friday, and 10AM-8:30PM on Saturday and Sunday.
8. Visit Point Dume State Beach and Reserve
Point Dume State Beach is among the best beaches in Malibu for anyone who's interested in spending a relaxing and peaceful day taking in picturesque views and salty sea air. This beach features rocky coves, headlands, and sharp cliffs. Along with swimming, visitors can take part in scuba diving, surfing, and fishing. If you happen to visit from December to April, this stretch of the year marks the migration period for California gray whales, which offer incredible views.
Alongside the beach is the Point Dume Nature Preserve, which is an ascending trail that provides another vantage point to enjoy the impressive scenery. If you're looking forward to visiting the Point Dume State Beach, you can find an entrance to the beach at Cliffside Dr. and Birdview Ave. The beach is open every day from 5AM-7PM. Keep in mind that only limited parking is available just outside of the beach entrance.
Malibu is among the most popular destinations in Southern California for good reason. The sandy beaches, beautiful art museums, and unique restaurants offer something for everyone to enjoy.