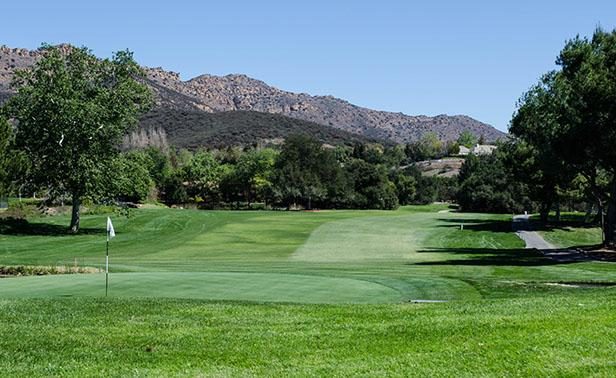 Among the most esteemed country clubs in Southern California is the North Ranch Country Club, which is located at 4761 Valley Spring Dr. in Westlake Village. This country club is open to members from 8:30AM-7PM on Tuesday through Sunday. The club remains closed every Monday. The North Ranch Country Club is a private club, which means that you can only access the golf course and club amenities by obtaining a membership.
In the event that you become a member, it's important to understand that this is considered to be a prestigious country club, which means that a dress code is maintained at all times. This dress code differs depending on the area of the club that you're in. For instance, the dress code in the golf areas differs from the dress code in the lounge areas. The link above goes into detail about the North Ranch Country Club dress code and what can occur if you aren't wearing the right clothing.
The North Ranch Country Club has always been a popular golf club for celebrities and professional players alike. Some of the residents of the nearby North Ranch Country Club Estates are known to frequent the country club, which includes Harry Styles, Anthony Davis, and Jason Segel. The North Ranch Country Club was opened in 1977 and has since become a premier country club in the state. Keep in mind that this country club has put measures in place to lessen the spread of COVID-19. Make sure that you take the right precautions whenever you visit the club. This article takes a closer look at the North Ranch Country Club and the many amenities that members have access to.
North Ranch Country Club Golf Course
The golf course at the North Ranch Country Club is separated into three 9-hole courses, all of which are fun to play and can provide you with memorable experiences. The three courses available to you include the valley course, the lakes course, and the oaks course. If you decide to play the valley course during your first visit, you'll be greeted by a challenging course that requires precision and skill. With small greens and spacious bunkers, accuracy is a must if you want to obtain a low score. Look out for the lake on the seventh hole, which is situated right in front of the green.
As for the lakes course, it's notable for being the lengthiest of the three courses at 3,542 yards. The fairways are relatively wide, which makes it possible for beginners and advanced golfers alike to get some low scores. If you choose to play golf at the lakes course, prepare for some challenging approach shots. Sizable water hazards are located in precarious positions on three of the nine holes.
If you decide to play the oaks course, this is considered by many members of the North Ranch Country Club to be the most difficult of the three courses. With thin fairways and sloped greens, you may need to play the course several times before you're able to obtain a low score. No matter which of the three courses you play, a round of golf at the North Ranch Country Club can take around 1-2 hours to finish. As mentioned previously, the course is open from 8:30AM-7PM on Tuesday through Sunday. You can book tee times on any of these days.
Before you start playing on one of the three courses at the North Ranch Country Club, you may want to spend time getting some practice in. Along with a lengthy driving range, members have access to chipping and putting areas as well as a practice bunker, which should give you everything you need to improve your skills. Some of the golf amenities that are provided to club members include an annual calendar of golf events, a well-stocked golf shop, summer camps, a weekly golf development program, group lessons, and individual instruction.
North Ranch Country Club Tennis Courts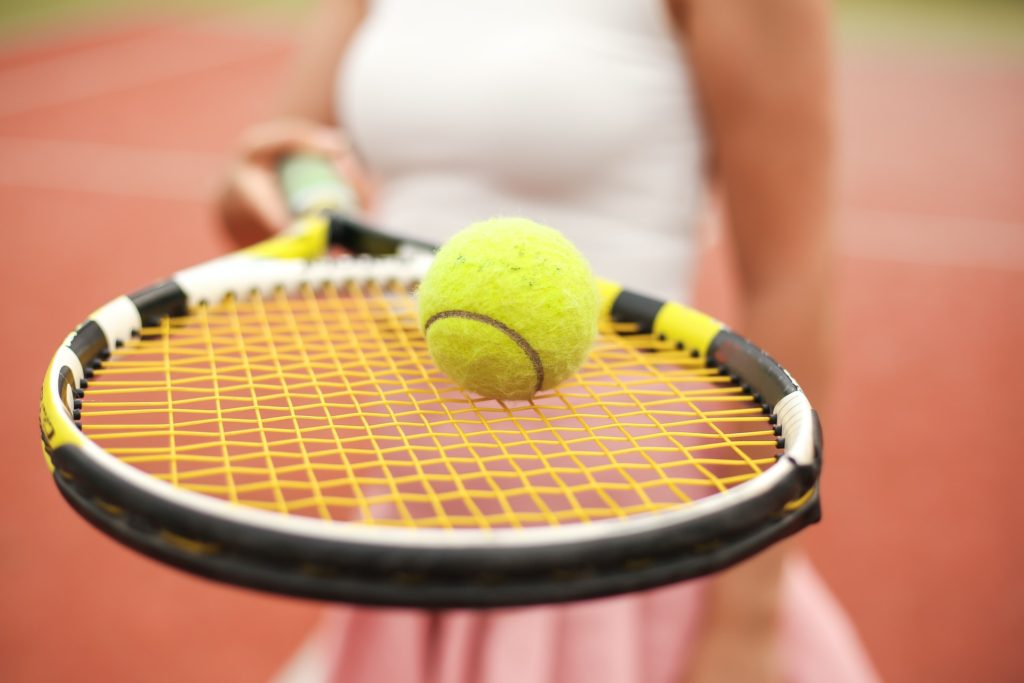 Along with the beautiful and pristine golf courses that you can spend time at while visiting the country club, you can take advantage of the 12 tennis courts that are available on club grounds. These courts are professionally lit and are outfitted with a hard surface that's similar to the court surface at the U.S. Open. If you don't have your own tennis equipment, you can rent or purchase the equipment at the tennis pro shop.
If you obtain a tennis membership, you can access the tennis courts whenever you want. However, you'll need to reserve a time to make sure that one of the courts is open. You can use the courts at any time between 8:30AM-7PM. If you have children who are interested in tennis and would like to learn how to play, weekly junior clinics are available to children and adolescents alike. These clinics are administered by tennis professionals who understand every facet of the game. The many additional features and amenities that are provided to members include:
Private lessons
Weekly adult complementary clinics and drills
An annual tennis event calendar
Social events throughout the year
Clubhouse dining
USTA leagues for every experience level
Golf privileges once for every quarter
A 24-hour turnaround if your racket needs to be strung
Private party functions
Events That Occur at the North Ranch Country Club
The North Ranch Country Club is also known for hosting a wide range of private events throughout the year, the primary of which include bar mitzvah and bat mitzvah events, birthday parties, and weddings. Some additional events that can be hosted at the country club include:
Retirement parties
Corporate events
Graduations
Awards ceremonies
Wedding receptions
Baby showers
Galas
Golf tournaments
No matter which type of event you would like to hold at the North Ranch Country Club, the club facilities are able to accommodate up to 330 guests. The setting itself is luxurious and picturesque. If you hold your wedding outdoors, you'll be provided with scenic mountain views that serve as the perfect backdrop for your special day. On the other hand, the club interiors are elegant and sophisticated. Along with a dual ceremony site, guests can take advantage of a spacious oak room as well as a wine foyer and terrace.
In most cases, the North Ranch Country Club only allows one wedding to take place per day, which means that you can host the ceremony and reception in the same place without worrying about overlap with other events. As touched upon previously, a dress club is maintained for anyone who enters the North Ranch Country Club. Since you'll be staying in the country club's common areas, there are some general requirements that you should be aware of. The main dress code regulations include:
While you can wear denim in every common area, it's important that there are no rips or holes in the clothing
Casual attire is allowed
After 4PM, men and boys must wear mock turtlenecks or collared shirts
Cotton T-shirts aren't allowed
You must wear proper shoes at all times
If you're staying in the Oak Leaf Lounge, tennis attire is allowed before 4PM
You can't bring tennis or golf equipment into the main dining area
Collared shirts aren't necessary for women and girls
Cargo shorts and pants aren't allowed
Sweats aren't allowed for dining
If you would like to host an event at the North Ranch Country Club, you can fill out and submit an online form at this link that allows you to schedule a consultation.
North Ranch Wine Club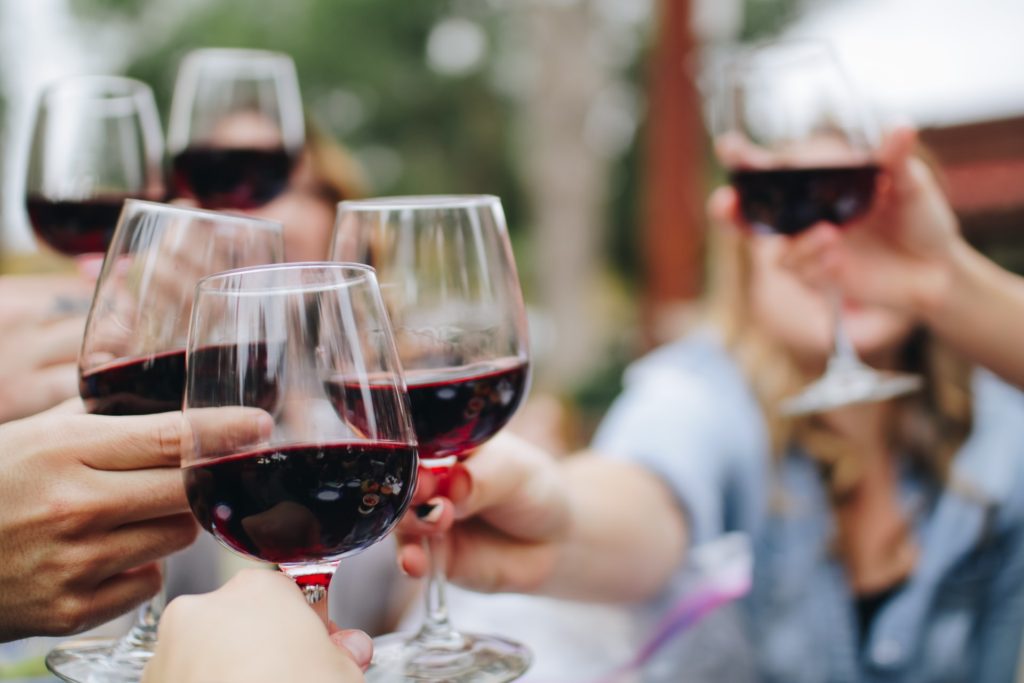 Another fantastic amenity that members can access is the North Ranch Wine Club. The club itself carries more than 350 wines as well as 27 different wine styles. If you decide to join the NRCC Wine Club, you'll first need to be a club member. From here, you can join the exclusive wine club at a relatively low price. As a wine club member, you'll receive a quarterly package of wine that's handpicked to provide members with a quality selection of wine. The primary membership benefits include:
Invitations to various wine trips
First priority for special wine releases throughout the year
A waived corkage fee
Private tastings that are only available to wine club members
There are also some additional wine events that can be accessed throughout the year even if you don't join the NRCC wine club. These events include wine dinners that are hosted by local vineyards, wine and design paint nights, special wine-based golf tournaments, wine seminars, and wine and food festivals. If you enjoy tasting new wine varietals, the North Ranch Country Club is a top destination in Southern California.
Even though the primary draw for the North Ranch Country Club is its 27-hole golf course, the club is known for providing members with an array of unique amenities that include social events, the ability to host private events, tennis courts, delicious dining options, and a wine club. No matter what you're interested in, the North Ranch Country Club should have amenities that pique your interest.