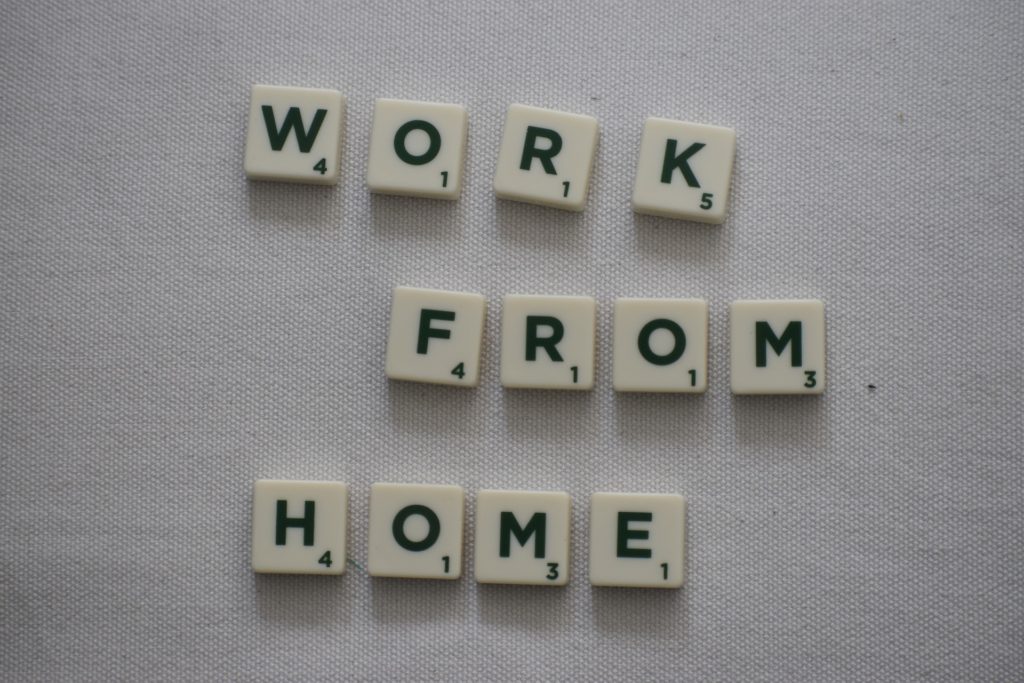 With the COVID-19 crisis, an increasing number of people are working remotely and staying at home throughout the workday. While many people view working remotely as a wonderful alternative to working in an office setting, it's important to understand that working from home can initially be an adjustment. If you've never worked from home before now, you may find it difficult to focus on your tasks when you have the opportunity to do anything you want. Without your boss or manager in the background, it's possible that you won't be as motivated to complete your work in a timely and efficient manner.
Despite the initial adjustment that may be required when you start working from home, your main goal during this adjustment period should be to improve your self-discipline and focus. If you're required to complete most of your remote work tasks on a computer, it can be easy to become distracted by the internet while you're trying to work. There are also numerous things throughout the home that can distract you, which include your family members, your pets, and your couch when you want to relax. Despite these distractions, there are numerous steps that you can take to make it easier to work from home and to stay focused on the tasks at hand. These steps are detailed further in the following article.
#1 Prevent Digital Distractions While You Work From Home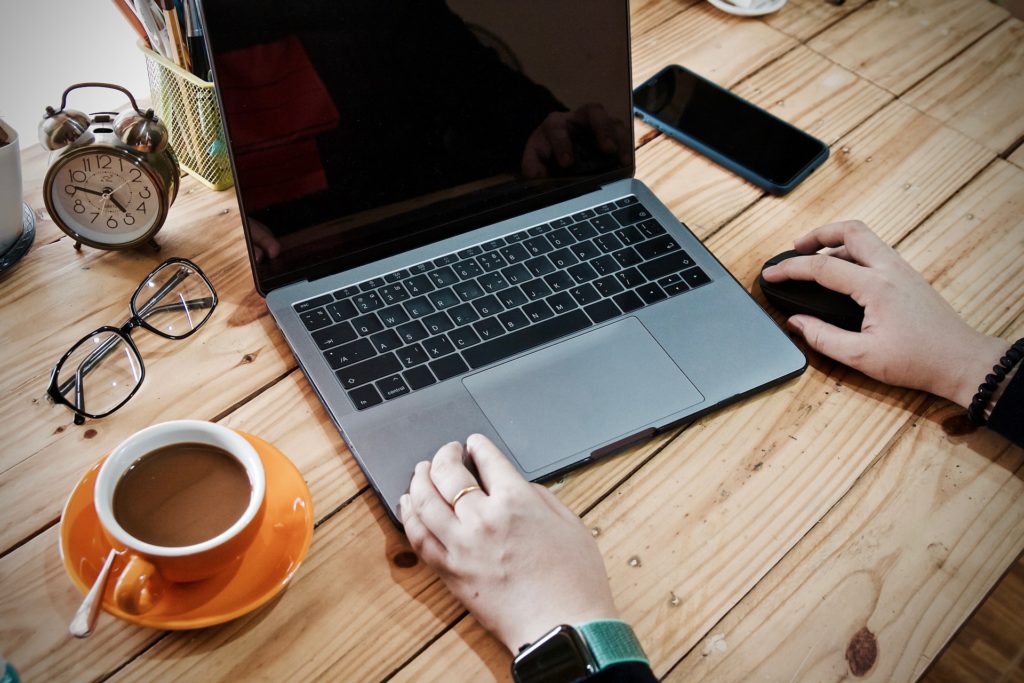 Likely the most difficult aspect of working from home is ignoring all of the digital distractions that you have access to. The issue with working from home is that your entertainment and work exist in the same exact virtual space, which can include your computer, phone, and any device you use to access the internet. If you're completing a task online for your job, it's easy to click on a new tab in the browser and check the latest news or watch a TV show on Netflix. It's also very tempting to use apps and go on social media while working because these sites and applications are so accessible and can be reached with just the click of a button.
It's important to understand that various work tools can be a distraction as well. Working from home can be a challenge if you don't know what to expect from your company and the other employees who you're supposed to be working with. For instance, you might feel the need to constantly refresh your email to make sure that you don't miss an update, a new assignment, or a message from a team member.
The issue with constantly refreshing your email is that it's not time-efficient to do so. Many people who do this will convince themselves that refreshing their email takes only a few seconds to complete. While technically true, checking your email on a regular basis will take you out of the rhythm of your work, which oftentimes results in hours passing by without much work getting done.
Checking your email constantly will also distract you from the actual work that you're supposed to be doing and can cause stress and anxiety. Since the person who is attempting to reach you likely knows that you're working from home, you might believe that you should be available at all times. However, it's very important that you set boundaries, which should help you maintain productivity as you adjust to working remotely.
Productivity Apps to Keep You Distraction Free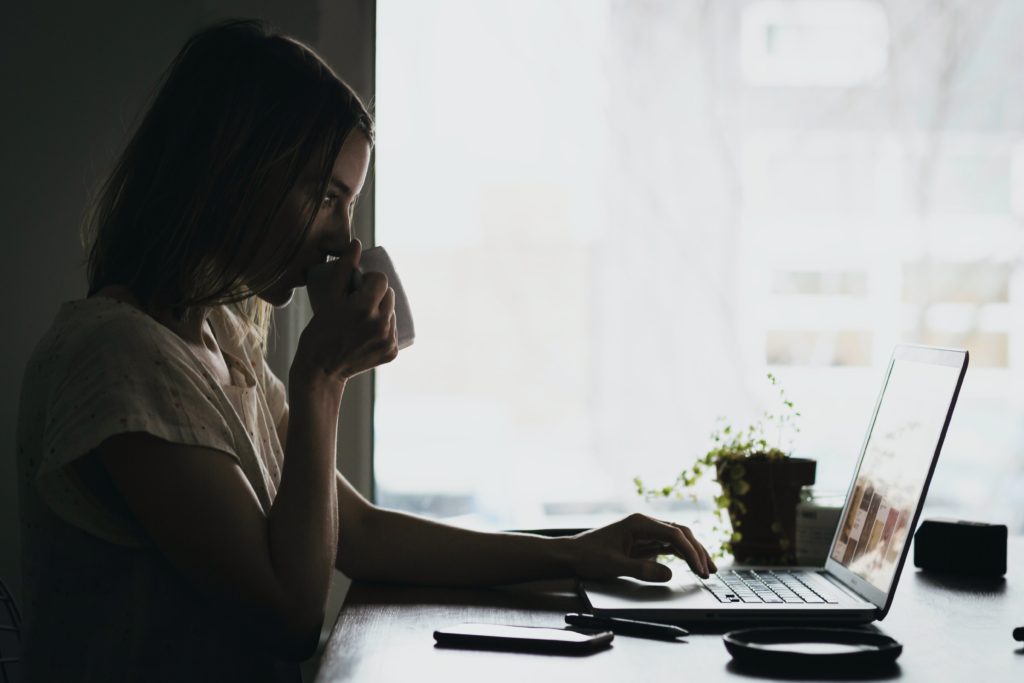 If you've been struggling with remaining productive while working at home, you should think about downloading some productivity apps that can keep you free from online distractions. These apps can be used to enable unbroken concentration as you complete an assignment. If you're typically connected at all times with your phone or the internet, it's easy to get distracted by notifications or updates. The productivity apps below are designed specifically to block these digital distractions. While each app works differently, the right combination of apps can get rid of nearly every digital distraction, which should increase your productivity.
Dewo
Dewo is a highly effective productivity app that uses machine learning to properly analyze when you are at your most productive. This app will capture your activities in real-time. Once these activities are captured, the app will analyze the data to determine how and when you do your best work. When you are in a good workflow, the app will turn on the "Do Not Disturb" feature across every one of your devices, which should keep you from becoming distracted at the most inopportune time. The app is supported by many devices, which include Windows devices, macOS devices, iOS devices, and Android devices.
Freedom
Freedom is a fantastic application that completely locks your websites and apps by directly controlling your access to the internet. If you need to work online for your job, you can choose to block certain websites. If, on the other hand, your work can be done without the internet, the Freedom app will shut off your internet for up to eight hours, which can help you avoid opening the websites or apps that cause the most distraction. This particular app can be used on laptops, desktop computers, and phones.
Leechblock
Leechblock is the ideal productivity tool to use if you don't want to block the entirety of the internet. This tool is available as a browser extension that is currently available for Firefox and Chrome browsers. Once you download and install this extension, you can set a timer for some of the websites that you typically visit during a given day.
Along with blocking sites, you can choose when to block these sites and for how long to block them. If you tend to visit Facebook numerous times throughout the day, consider setting the browser extension to only allow access to this site for a 10-minute period in the morning or at lunch. Aside from this short period of time, you will be blocked from accessing the website for the rest of the day.
#2 Consider Creating Your Own Home Office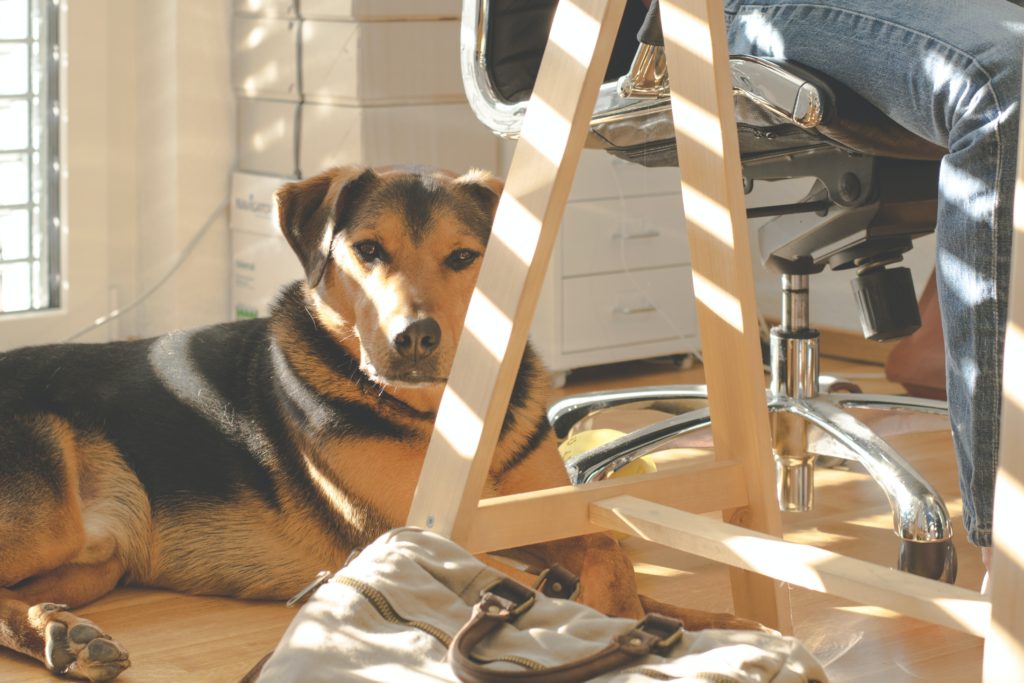 If you're finding it difficult to remain motivated when working in your living room or bedroom, consider creating your own home office that will add some professionalism to the environment and make it easier to get into the mode of working from home. A home office is a space in the home that's used specifically for business purposes. It's important to have a home office because it allows you to separate your home life from your work life and should help you remain productive when you're trying to complete job tasks from home.
Once you've created a home office, try to condition yourself to get into work mode immediately after you've walked into the room. By treating your home office like your work office or cubicle, it may be possible to more quickly acclimate to your new work setting. Keep in mind that home offices don't need to look like bland cubicles with no personality. When you're creating your home office, try to find a balance that adequately reflects your personal style while also promoting productivity. You should consider investing in a comfortable office chair that's aesthetically appealing and ergonomic.
Choose a Home Office Space With a Great View
First, it's important that you choose a home office space that comes with a great view. It can become very boring working at home if you're stuck staring at a blank wall the entire day, which is one of the top reasons why hardly anyone likes working in a cubicle. You can work in a space that comes with a window or could choose to spruce up the blank wall with some artwork or a lovely picture of the sea. You should also choose a place with natural lighting, which should help to reduce the headaches and eyestrain that come with staring at a computer screen all day in a dimly lit room. If you don't have a window in the room, opt instead for an overhead light or small lamp.
Organize Your Home Office Effectively
Try to organize the home office more effectively to better reflect a traditional office setting. For instance, you can use vertical shelves to save space and reduce the clutter that builds up in the office. Likely the best way to organize your documents is by investing in filing cabinets. These cabinets are available in many different designs and can match your personality if you choose the right one.
Light For Your Home Office
As touched upon previously, it's important that your home office has an ample amount of light that will allow you to work in the setting without issue. If the office has plenty of light, you should be able to significantly reduce the amount of eye strain that occurs throughout the day. Headaches are also common when staring at the computer for lengthy periods of time, which is why it's recommended that you take a short break as often as needed.
#3 Have a Conversation With Those You Live With About Respecting Your Work Time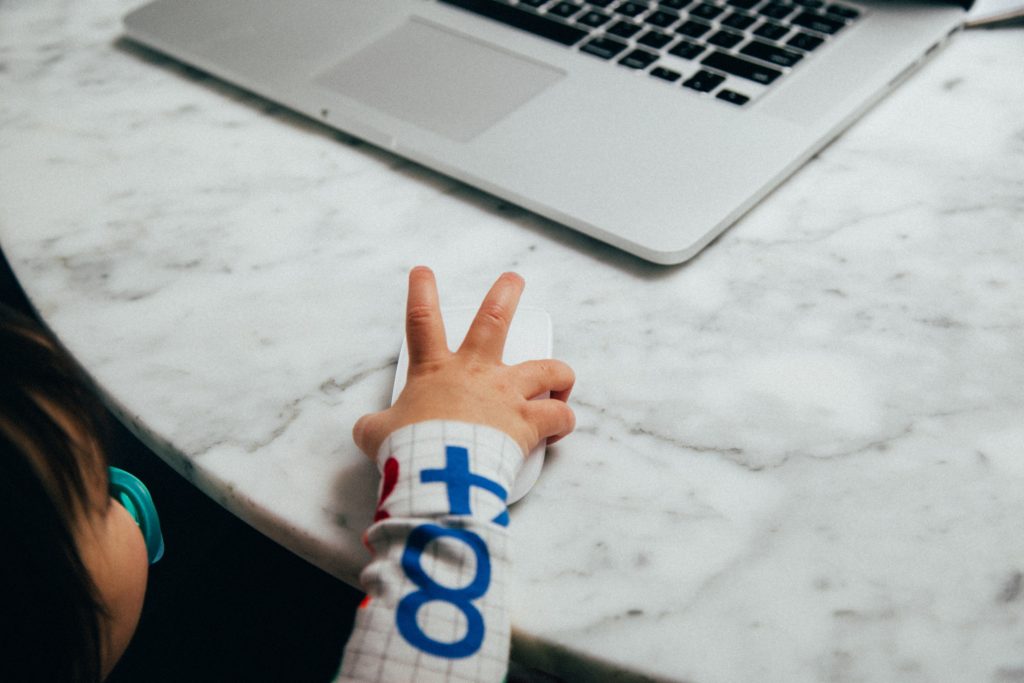 If you have a sizable family, working at home may prove to be challenging at the beginning. Some of your family members may not fully understand that you need to devote your undivided attention to your work at certain times of the day. The people you live with shouldn't interrupt you while you're working in the same way that they wouldn't if you were working in a traditional office. Unless the issue is particularly important or would be classified as an emergency, you should be left alone as much as possible to keep productivity up.
Work on establishing with family members what is considered important enough to interrupt the flow of your work. For instance, your child falling and scraping their knee while playing outside might be important enough to interrupt your workflow. The same is true if a family member has a flat tire and wants you to come pick them up. By identifying the important things that you'll allow your work to be interrupted for, your family members should find it easier to avoid interrupting you for unimportant things throughout the day.
#4 Keep Your Breaks Productive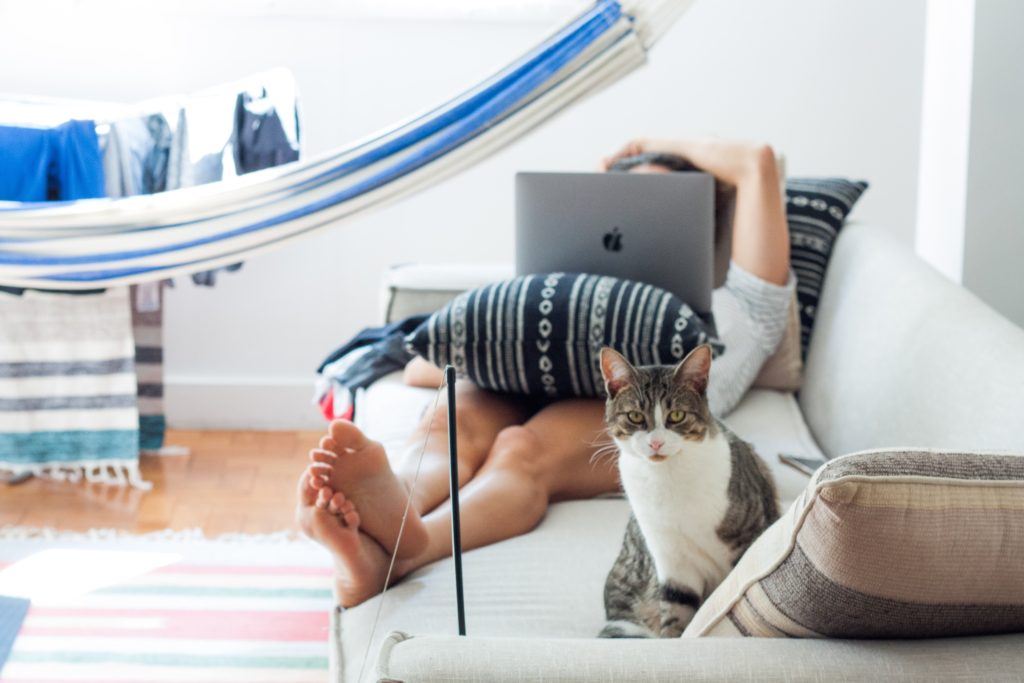 It's highly recommended that you do what you can to keep your breaks productive. For one, make sure that you don't accidentally use social media for lengthier periods of time than you want to during a standard break. If you're taking a 15-minute break, you shouldn't spend more than a couple minutes browsing Facebook or Twitter. To make this easier, use the apps that were mentioned previously to schedule your breaks and keep you off certain websites.
After a couple of hours of work, consider taking around 15-20 minutes to step away from your workspace. During this time, you can relax, eat a snack, take a walk, do some yoga, or read a book. The point is to make sure that you don't burn yourself out by working for hours on end without taking your eyes off of the computer screen.
#5 Create A Work Plan for the Next Day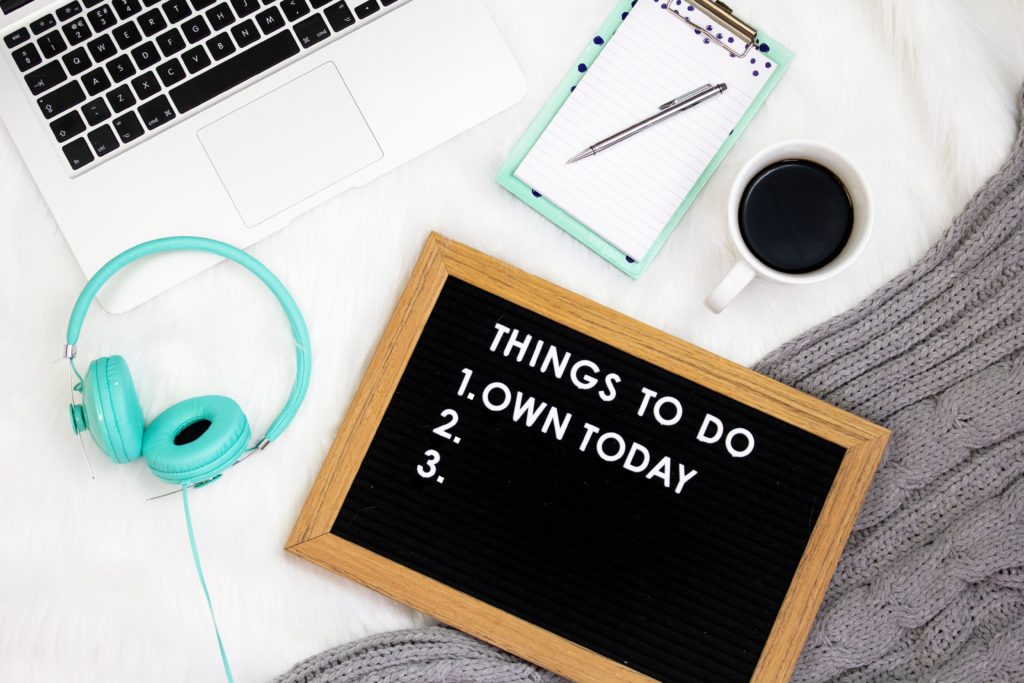 A great way to stay focused throughout the workday is by creating a to-do list for tomorrow. Every night, you should try to take a few minutes to plan the work that you have for tomorrow, which should include sketching out a schedule for the day. While this schedule doesn't need to be strict and wholly regimented, it should give you an idea of when you should be working on specific tasks and when these tasks should be finished.
With this schedule in hand, you can prioritize the most important tasks while they are still fresh in your mind. Once the morning rolls around, you can complete the most important tasks immediately by understanding your daily goals. Consider starting the day off with a mission to finish the tasks that you've outlined the day before.
Working from home can take some getting used to. However, the adjustment period doesn't need to be a long one. By taking some of the aforementioned tips and guidelines into account, you should be able to avoid distractions, stay focused, and create an effective home office. In time, your productivity should reach what it was at the office.