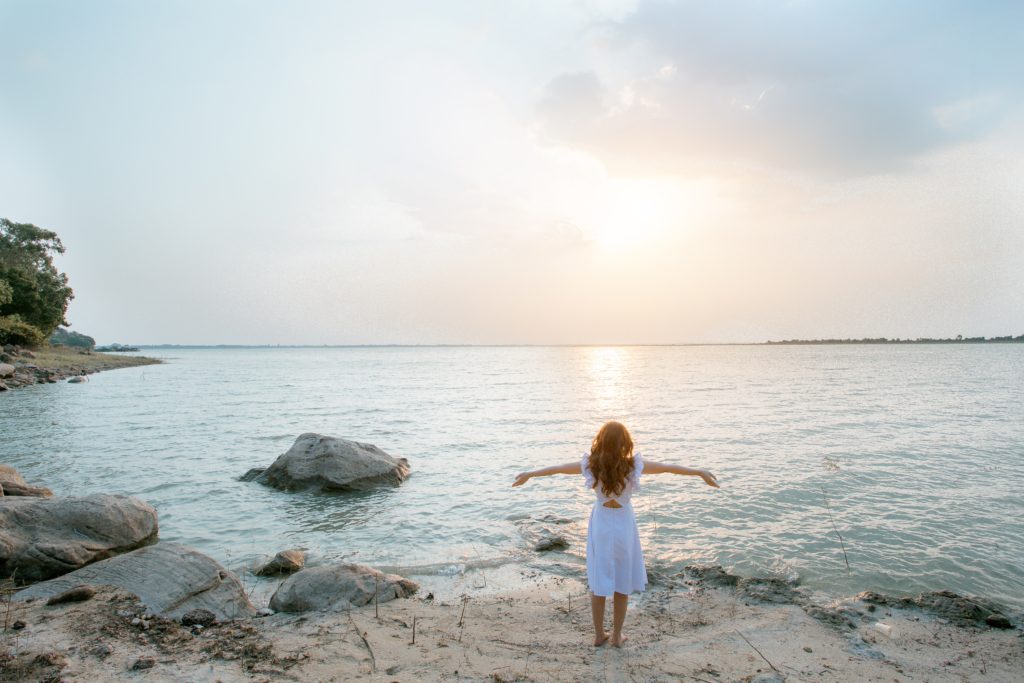 If you've been looking for the right place to live in Southern California, Malibu is considered by many to be among the best cities in the state and is prized for its lively art scene, active pet culture, and beautiful beaches. Even when you're not spending time on the beach, there are many delightful shops, restaurants, and vineyards that you can visit whenever you want to relax or need to run errands.
Malibu is a city for people who love to spend time outdoors and are interested in getting to know more about the city they live in. Because of the many beaches, hiking trails, and other outdoor spots that residents of Malibu have easy access to, health is important to many of the people who live in the city. No matter what kind of exercise routine you want to maintain, it's relatively easy to stay fit and healthy when living in Malibu.
If you'd like to relax in a peaceful location while you focus on improving your health, you should consider attending a wellness retreat. These retreats offer guests a place where they can go to unwind from the everyday responsibilities that can cause frustration and anxiety to build up. Likely the most popular wellness retreat in Southern California is The Ranch, which is an iconic retreat that's situated in Malibu and is regularly attended by famous celebrities who live in California. This article offers an in-depth guide to The Ranch and the kinds of health and wellness benefits that it can provide to you.
What is a Health and Wellness Retreat?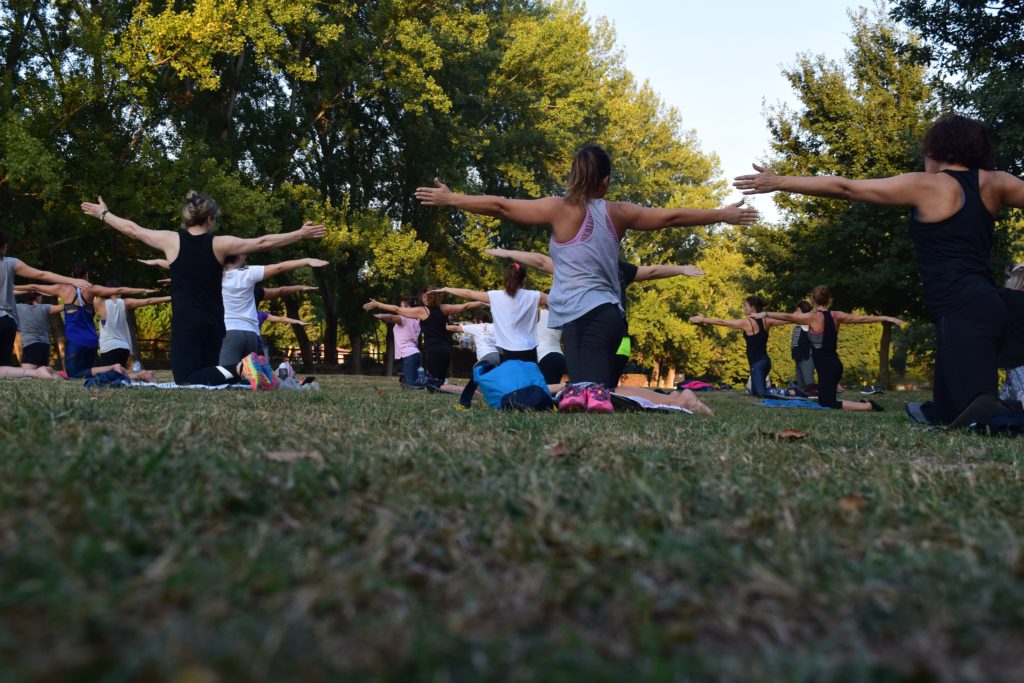 A health and wellness retreat is typically a secluded place where people can go to promote their health and wellbeing via spiritual, physical, or psychological activities. These retreats provide guests with a place they can go to relax and unwind without being surrounded by other people. To fully comprehend what a health and wellness retreat is, it's important to understand that there are many different types of retreats and an array of things that people can do when attending one.
These retreats can be holistic programs, spas, cruises, wilderness adventures, meditative retreats, and nutritional resets. Every type of retreat is typically located in a secluded location where guests can get away from the grind of everyday life. Health and wellness retreats can be found all over the world. For instance, one of the top wellness retreats in Asia is the Kamalaya retreat, which is situated in Koh Samui, Thailand. This retreat is set among the most beautiful locations in the world and provides guests with holistic treatments like traditional Chinese medicine and naturopathy. A beach can be accessed when spending time at this retreat, which makes it highly desirable.
Another top luxury wellness retreat to consider is the SHA Wellness Clinic in Alicante, Spain. This particular retreat is located in the Sierra Helada Mountains and overlooks the Mediterranean Sea, which makes it one of the more picturesque retreats in the world. The SHA Wellness Clinic spans nearly 20,000 square feet and provides guests with the opportunity to enter programs that are tailored to their specific needs. These programs include everything from sleep recovery and detox to weight loss and fitness. When you're not taking part in one of these programs, there are two large swimming pools that you can relax at. The majority of retreats at the SHA Wellness Clinic last between 7-28 days.
You might also want to look at the Villa Stephanie, which is located at Brenners Park in Baden-Baden, Germany. This is a luxurious 15-room villa that's focused on beauty, fitness, and medical and emotional detox. The separate wellness programs available at this retreat include The Kings Way, detox, and weight loss. No matter which of these programs you attend, you can also obtain cancer screenings, an ultrasound, body scans, and a full blood check. Each health and wellness retreat has its own offerings that you should look into before booking a room.
History of The Ranch, Malibu
In Malibu, the top retreat that residents and tourists alike can attend is The Ranch, which was founded in 2010 by Sue and Alex Glasscock. This particular retreat was voted as the top report in 2016-2019 within the Conde Nast Traveler's Readers Choice Awards, which displays a consistent level of satisfaction among those who stay at the luxury retreat. The Ranch is regarded as one of the best wellness programs throughout the world. Guests who enter The Ranch are provided with fantastic exercise sessions, intensive physical activity that takes place outdoors, and a nutritional diet that's comprised of fresh and locally sourced vegetarian fare.
If you decide to stay at The Ranch, you'll find that it's nestled in the Santa Monica Mountains and is situated around three miles over the Pacific Ocean. The property itself consists of a Spanish hacienda alongside a great room, an exercise pavilion, and an organic farm/kitchen. The accommodations at The Ranch include 16 separate cottages along with a fitness area, dining areas, a Jacuzzi, and a pool. The state-of-the-art spa facilities at this destination feature a gym and yoga pavilion.
If you want to improve your health or relieve stress, the healing therapies and treatments administered at The Ranch extend to deep tissue massages. The Ranch spans 120 acres and comes with a minimum stay requirement of seven days and six nights. Some of the many celebrities who have visited The Ranch since it was founded in 2010 include Connie Britton, Mandy Moore, and Rebel Wilson. The Ranch is popular because it provides guests with practically everything they could want from a luxury health and wellness center.
The Different Programs of The Ranch
There are many different health and fitness programs that are available to guests of The Ranch. These programs are divided into The Ranch 4.0, The Ranch, The Ranch 10.0, The Ranch Dolomites, Corporate Wellness, and Integrated Lifestyle Physical. The Ranch 4.0 is a health and wellness program in Westlake Village that's specifically limited to 19 guests and takes place at the Four Seasons Westlake Village. During this program, guests have the ability to stay connected to the outside world while they focus on improving their health and diet. Diagnostic testing is also included to determine what your fitness or weight loss goals should be.
You could also enroll into The Ranch program, which is available at the Malibu location and lasts for seven days. During your stay, connectivity will be limited to in-room WiFi while you maintain the intensive daily schedule of the program. The diagnostic testing in this program includes a body fat analysis and complete cholesterol testing. The program is available for 52 weeks per year and accommodates multi-week stays.
The Ranch 10.0 is among the more intensive programs available at The Ranch and can be joined at either the Malibu or Westlake Village locations. This particular program lasts for 10 days and focuses on providing guests with a transformative experience. The goal of this program is to help guests calm their minds and reset their health. The active daily schedule includes such activities as daily massages, yoga, exercise classes, and hiking.
The Ranch Dolomites is a unique program that takes place in Italy and lasts for seven days. This particular program is hosted at the Hotel Rosa Alpina, which is a very secluded location. If you decide to attend this program in 2020, keep in mind that it's only available from August 30 to October 17.
If you're interested in the Corporate Wellness program, it's a flexible program that can last anywhere from 1-7 days depending on your preference. If you decide to attend, the program is available to groups of 10-250 people, which makes it perfect for a relaxing corporate retreat when you want to focus on team building. The components of this program are personalized and tailored to each specific group, which makes it more effective.
As for the Integrated Lifestyle Physical program, this is a personal medical assessment that's solely available at the Westlake Village location and lasts for one day. During this program, you will be provided with a personal medical assessment, a doctor consultation, extensive diagnostic testing, and holistic treatments like restorative massages and life coaching.
A Day in the Life at The Ranch
If you decide to attend The Ranch for some much-needed relaxation or as a way to improve your health, you should first know what a typical day is like at The Ranch. For one, there are some restrictions that you should be aware of, which include no alcohol, no processed foods, and no technology. With these restrictions in mind, you should be prepared for a stay at The Ranch.
Pre-Arrival Checklist
Before you arrive at The Ranch, you should create a checklist to adhere to while you make preparations for your visit. If you want to be ready for your stay at The Ranch, your pre-arrival checklist should include:
Send a picture along before your stay that will make you feel at home, which could be a photo of a pet or your family

Take at least three separate sets of hiking clothes

Walk three days per week or more

Remind your work and family that you won't be available for seven days

Cut back your toenails to prepare for the daily hikes

Mornings at The Ranch
Mornings at The Ranch include an early wake up followed by a delicious breakfast and a mandatory hike. This hike is a lengthy one that extends for four miles throughout the beautiful Santa Monica Mountains.
Afternoons at The Ranch
A typical afternoon at The Ranch includes a vegetarian lunch that should help you improve your health, after which ice/Epsom salt baths will be provided for your feet. A short nap is also mandatory at 2:00PM. Later in the afternoon, you will be tasked with completing some low-impact weight exercises that are designed to build upon your progress as the week goes on.
Evenings at The Ranch
Dinner at The Ranch is held at 7:00PM, after which you will have some free time to relax and socialize for an hour and a half. At 8:30, guests must go to sleep. In total, the daily schedule features eight hours of low-impact exercises alongside a nutritious diet that consists of plant-based cuisine.
The Ranch is a wonderful health and wellness center that wants to help people improve their overall health as well as their mindset. While this particular health and wellness center is beneficial for anyone who wants to get away from the daily grind of life outside of The Ranch, it's main goal is to help people reach their fitness goals and learn how to lead a healthier life. Consider reserving a spot at The Ranch today to get started on your journey.