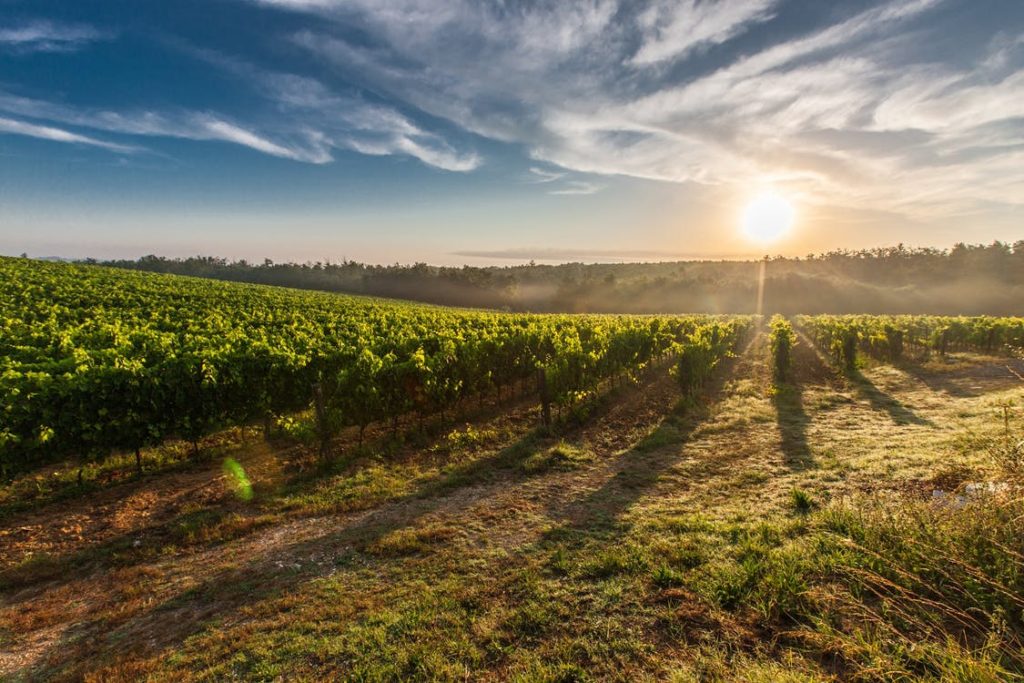 Malibu is among the most popular and oft-traveled cities in Southern California, due primarily to its ideal location just west of Downtown Los Angeles as well as its designation as the foremost beach city in the state.
The beautiful and sunny Southern California weather has proven to be fantastic for growing wine, which is displayed by the fact that there has been a recent surge in popularity of local vineyards in Southern California (in comparison to previous wineries of California in the world renowned Napa Valley and Sonoma).
When visiting or living in or nearby Malibu, this popular beach city is the perfect place to go to when you wish to have an outdoor adventure where wine is on the menu. If you're a wine lover, you'll enjoy all of the exciting wine tasting options at your disposal at Malibu Wines, a destination that allows you to tour a sprawling vineyard or take a Malibu Safari Tour!
The Malibu Wines Vineyard
The Malibu Wines Vineyard is a wonderful destination where you can go to taste wines from the Malibu vineyard, listen to live music, and gaze out at scenic views of the nearby valleys and mountains. The tasting room offers an array of features that make it stand out among tasting rooms you might have experienced in the past. For instance, the venue has is outfitted with multiple levels that make for a casual and relaxing experience, while it's also great for social events, company events, and weddings, as there are many different types of reservation packages available for groups and parties to select from.
In order to get into this tasting room, you should try to make a reservation well in advance of the date in which you would like to have the venue, although walk-ins are accepted at the bar for wine tasting depending on the current capacity. To make sure that the time and type of reservation you want are available on the right date, consider booking your reservation 2-3 weeks in advance.
The types of reservations available to you are numerous and are able to accommodate many different event types and wine tastings. These reservations are divided into three separate categories, including those of 3-hour wooden table reservations, 4-hour reservation spaces for large groups, and all-day table reservations, each of which provides you with an ample amount of time to experience all that Malibu Wines has to offer. A specific example of these reservations is a 3-hour extra large table, providing you with such features as seating for up to 12 guests as well as the ability to extend the reservation time if necessary. There is a 2-bottle minimum purchase requirement with this specific reservation.
When you're considering setting up a reservation at Malibu Wines, it's highly recommended that you schedule the wine tasting for Saturday or Sunday, as live music is provided on the weekend. You should also be aware of the fact that a full refund is provided as long as you cancel a full five days before the tasting is set to take place, otherwise a voucher will be provided to you to be used at a later date.
The tasting room at Malibu Wines offers two different brands of local wines, including those of Semler and Saddlerock vineyards, which can be purchased by the bottle. If you wish to enjoy a bite with your wine, there are a variety of options to choose from, as you can bring food that you've prepared at home or request food to be delivered from any nearby restaurant.
If you've reserved one of the larger event spaces for a birthday party or wedding and would like to have the event catered, Malibu Wines offers a list of preferred catering vendors upon request. Once you've reserved the event and are getting ready to travel to this destination, you should know that everyone has to arrive at the tasting room via one of the free shuttles they offer. These shuttles can be found at a complimentary shuttle lot that's situated at 32111 Mulholland Highway, which is around half-a-mile away from the tasting room. Parking within the shuttle lot is completely free as well.
Get Wild On the Malibu Safari Tour!
If you're searching for fun and adventure when tasting wine, the Malibu Safari Tour offers thrills and excitement that you won't soon forget. This tour allows you to go on an open-air adventure over the 1,000 acre Saddlerock Ranch, during which you will ride in a spacious and open-top vehicle that allows you to take in some amazing scenery, taste many local wines, and get an up-close look at animals you wouldn't imagine you would be able to see just a short drive from Los Angeles, such as zebras and bison! Depending on the tour you take, you might even be able to spot Stanley the Giraffe, a retired movie star of Hollywood.
As for the exact details of the safari adventure, they all depend on the specific tour that you select to take, each of which offers a wide array of enticing features. There are a total of five tours available to you, including the Explorer Tour, Mimosa Tour, Vintner Tour, Giraffe Tour, and Vineyard and Lunch Tour, all of which range from $65-180 in price and can run anywhere from 1.5-2 hours in length. No matter the tour you select, you will be provided with certain foods and wines during the tour, the former of which can include anything from crackers and spread to a catered lunch, while the latter involves a selection of 2-oz. wine tastings.
For instance, the Mimosa Tour offers four flavors of mimosas, while the Vineyard and Lunch Tour involves tastings of six wines as well as an additional wine at lunch. These wines are always varied, which means that a tour that provides six wines includes three white and three red varietals. Each of these tours provides you with a tour of the Saddlerock Ranch vineyard as well as the ability to meet and feed exotic animals, although only the Giraffe Tour and Vineyard and Lunch Tour offer a chance for you to see the world famous Stanley the Giraffe (he's a pretty big deal)! Both the Vintner Tour and the Vineyard and Lunch Tour provide you with a tour of the Chumash cave paintings that are situated on the premises.
Malibu Hikes, Sailing, Gardens, and more!
The activities and adventures that can be had at Malibu Wines don't stop at safari tours and tasting rooms, as this destination provides you with many opportunities for hiking, sailing, walking around beautiful gardens, and a lot more!
The hiking tours available with Malibu Wines allow you to get some fresh air and exercise along many picturesque trails in the area. These hikes are divided into Wine Hikes, Wine and Giraffe Hikes, and Specialty Wine Hikes, the pricing of which varies depending on the specific hike you take as well as whether you take the hike in a public group or a private one filled with your friends and family. If you opt for a private hike, the cost starts at $280 depending on how many people are in the group, which can range anywhere from 8-20 people, while the individual cost is around $35 per person.
A standard private hike lasts approximately two hours and will take you through a sprawling wine vineyard as well as the grounds of a spacious private estate, during which you will be able to meet exotic animals located on the ranch. Once the hike has concluded, everyone in the group will be shuttled to the Malibu Wines tasting room, wherein you will be provided with a glass or two of wine. A Wine and Giraffe Hike is around $65 per person and affords you the opportunity to meet Stanley the Giraffe.
Likely the most compelling hiking options available to you are the specialty hikes, as there are three unique hikes you can select from, including the Learn About Bees hike, the Celebrate with Your Loved One hike, and the Pick Your Own Organic Veggies hike, which start at $60, $160, and $50 per person respectively. If you choose the Pick Your Own Organic Veggies hike, you'll be able to take home a bag of fresh produce that you picked yourself, which can include citrus, kale, fava beans, and a wide array of other delicious produce.
If you live in or around Malibu, there's a good chance that you enjoy spending time out on the ocean, which is why you might want to consider the Malibu Wine sailing opportunities. If you have a love for the ocean and water activities, these opportunities provide you with the means of tasting wine in a peaceful and relaxing setting aboard a spacious 60 ft. yacht. as you cruise around the Malibu coast. Two separate cruises are offered here, including the Malibu cruise and the Malibu coast cruise, the former of which is a 90-minute cruise that takes you along the Marina Del Ray and allows you to enjoy two glasses of wine, while the latter takes you on a cruise along the Malibu coastline. The Malibu coast cruise is around three hours long, provides you with six wines to sample, and allows you to take part in such activities as snorkeling, swimming, and kayaking.
In the event that you would like to walk and dine among majestic gardens, consider stopping by the Saddlerock Gardens, wherein you can choose to take part in the Pick Your Own Organic Veggies hike mentioned previously or have dinner in the garden. If you select the dinner in the garden option, the dinner takes place over five hours and costs $130 per person. You will be provided with a luxurious five-course meal that makes use of organic vegetables grown directly in that garden. Throughout the dinner, you can mingle with other guests, tour the garden, and sample two wines that are provided to you throughout dinner.
If you wish to host a wedding or other event at the Saddlerock Ranch, the 1,000-acre ranch provides prospective hosts with a variety of locations to select from to ensure that their event is a memorable one. The garden setting is the perfect place for a wedding and can accommodate up to 500 guests, while the oak grove setting is notable for its custom rock waterfall and accommodates up to 450 guests. Some additional settings available within the ranch include Camp Cabernet, the Malibu Hilltop Estate, and the Chateau Le Dome.
Want to learn more about Malibu?
From Malibu Luxury Homes to some of the best shopping in California — contact us today and we'd love to help you explore the world famous Malibu community. This beachfront community offers a number of spectacular luxury homes with ocean and mountain views. Let Nicki & Karen Southern California Luxury Real Estate professionals help you find the home of your dreams! Contact Nicki & Karen today!