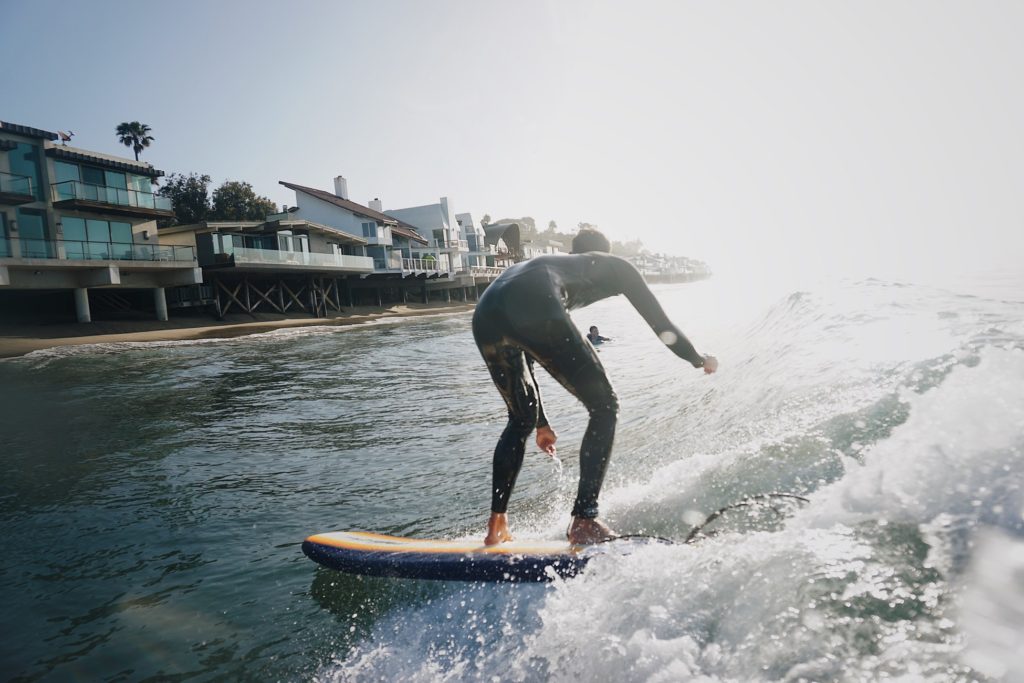 Malibu is a world famous beach city in Southern California that provides residents with panoramic ocean and sunset views along with pleasant Southern California weather all throughout the year. As the majority of Malibu is either on the beach or just nearby it, virtually everyone who lives here has instant access to some of the best beaches in the world.
Because of all that the city has to offer, from grand oceanfront properties to popular beaches, Malibu is a favored destination among many notable celebrities. This city provides prospective homeowners with a vast array of luxury beach homes and properties to consider when selecting their new home. If you're in the market for one of these properties, they come in many different shapes, sizes, and styles, allowing you to find the oceanfront home of your dreams!
Malibu Community Stats
The Malibu community is a thriving one in practically every area, from the luxury real estate options available to you to the highly awarded schools that your children can attend. When purchasing a home in this area, you can expect to pay an average of just under $2 million, although the price range for these homes can be anywhere from around $1 million to upwards of $25 million, as most of the community consists of pristine luxury homes that classify as beachfront properties with amazing views of the Pacific.
Given the sheer breadth of prices available for the homes in Malibu, there are many different types open for you to select from, including spacious single-family residences, townhouses, condominiums, large estate homes that have been custom built with some unique designs, a few mansions, and numerous ranch-style homes that provide luxurious furnishings and stylish amenities. As for the architectural styles available with these properties, the majority are built in a Spanish Mediterranean architectural style that is notable for red tiled roofs, while much of the remaining homes consist of either Cape Cod or contemporary styles.
Most of the properties in Malibu are oceanfront properties that provide you with stunning views of the ocean and convenient access to the beach. If you are searching for a home in a more budget-friendly price range, the ones that do not classify as oceanfront properties are still only minutes away from the popular Malibu beaches.
The market trends for real estate properties within Malibu point towards a healthy and competitive market with an average listing price that has fluctuated between $1.7-2.4 million over the past couple of years, although you should be aware of the fact that the closing price is oftentimes a few hundred thousand dollars lower than the listing price, providing you with room to negotiate. The average price per square foot in the city is around $942, which should help you calculate what the price of your home should be, allowing you to determine whether the listing price is competitive and fair. When homes are placed on the market in Malibu, they tend to last around 70-85 days before being sold, which is a substantial reduction of the average of 145 days during the months of February to April 2016.
As a whole, Malibu is also viewed to be a safe community, as the rate of crime per every 1,000 residents is at 2.08, which is well under the state average of 4.26 and the national average of 3.8. It's a mostly white-collar city with just under 95 percent of the workforce being employed in white-collar jobs, while nearly 20 percent of these workers are employed in management occupations and just under 14 percent in art, media, and design. The per capita income in the city is right around $103,000, which equals over $400,000 for a family of four. Given the fact that this is a beach community, many of the nearly 13,000 residents enjoy spending time outdoors, either out on the ocean or among the many parks and recreational facilities in and nearby the city.
Malibu is served by the Santa Monica-Malibu Unified School District, providing your children with three elementary schools as well as a high school that acts as both a middle and high school for residents of the community. These schools include Juan Cabrillo Elementary, John L. Webster Elementary, Point Dume Elementary, and Malibu High.
Each one of these schools is regarded as a place where children will be provided with top-tier educations that will prepare them for their adult lives. For instance, children who attend Malibu High are provided with a large number of advanced courses that they can enroll in throughout their four years in high school, including six art courses that range from three dimensional studio art to photography, four foreign language courses, three social science courses, two English courses, and eight STEM courses that include such subjects as accelerated math and environmental science.
Living in Malibu
When you are living in Malibu, you'll discover that the city is practically alive with energy and provides residents with a myriad of shopping and entertainment destinations as well as numerous fun and exciting ocean activities to partake in, all of which are readily available to residents of Malibu. This city also offers a number of hiking trails offering spectacular views of the famous Malibu Creek State Park. This beach community also has a wonderful proximity to downtown LA, as many people work in the city and live in Malibu in order to get away from the general hustle and bustle of Los Angeles.
When you're out and about the city and wish to go shopping, two of the primary places to shop in Malibu are the Malibu Lumber Yard and the Malibu Country Mart, both of which provide premium shopping and eating destinations throughout.
The Malibu Lumber Yard is an open-air shopping mall in the heart of the city that offers access to such stores as Lauren Moshi, the Malibu Beach Salon, Dance Star, and Alice + Olivia, making it a great place to shop for anyone who loves fashion. As for the Malibu Country Mart, this popular outdoor lifestyle center and boutique mall is a great place to shop, play, and dine, as it provides access to such shops and eateries as Sephora, True Religion, L'Occitane, John Varvatos, and many additional upscale shopping destinations. If you're visiting with your children, there's a large playground and picnic area where you can go for fun and relaxation when not shopping.
For entertainment, consider visiting the Adamson House, which is a historic house and gardens in Malibu that offers a glimpse at beautiful hand-carved doors, frescoes that have been hand-painted, and a wide array of fascinating historical items. The large gardens at the Adamson House allows you to take photographs, providing you with a lasting memory of the place. If you're looking for an outdoor adventure, consider traveling to the Mishe Mokwa Trail, which is a nearly 6-mile trail that takes you to Sandstone Peak, which is the highest of its kind within the Santa Monica Mountains. There are also a variety of attractions along the way that you won't want to miss, such as the Inspiration Point and Balancing Rock.
No matter where you live in the city, you will have access to some of the most popular beaches in all of California. You might also be surprised by the fact that each beach offers a different and unique experience, providing you with something new to do on a regular basis. For instance, the elegant El Matador State Beach is a fantastic place to go for anyone who loves to explore caves and the various rock formations that are situated throughout, although there is a large bluff that you will need to walk down in order to reach the best activities.
One of the more popular recreational beaches in the city is the Surfrider Beach, which is a great destination for anyone who enjoys riding the waves and includes a pier for fishing as well as a couple of delicious eateries.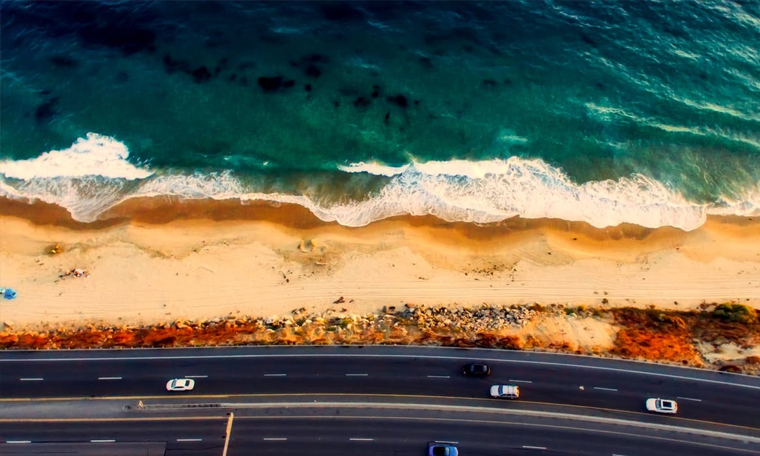 If you wish to take your furry friend with you to one of these beaches, consider stopping by the Leo Carrillo Beach, which is a 1.5 mile beach that includes numerous caves, tide pools, and dog-friendly areas as long as you keep your dog on a leash.
Finding the right home in Malibu
There are a wide array of neighborhoods and areas in Malibu that you can consider for your next home, as each area has something different and unique to offer. It's important to understand when searching for a property in this city that prices are uniquely affected by location. Almost all of the beachfront properties in Malibu will be priced within a range of $5-25 million due to the fact that they provide spectacular views of the Pacific Ocean. The closer to the beach that the home is, the higher priced it will be, although overall square footage and the amount of amenities provided is still factored into the equation.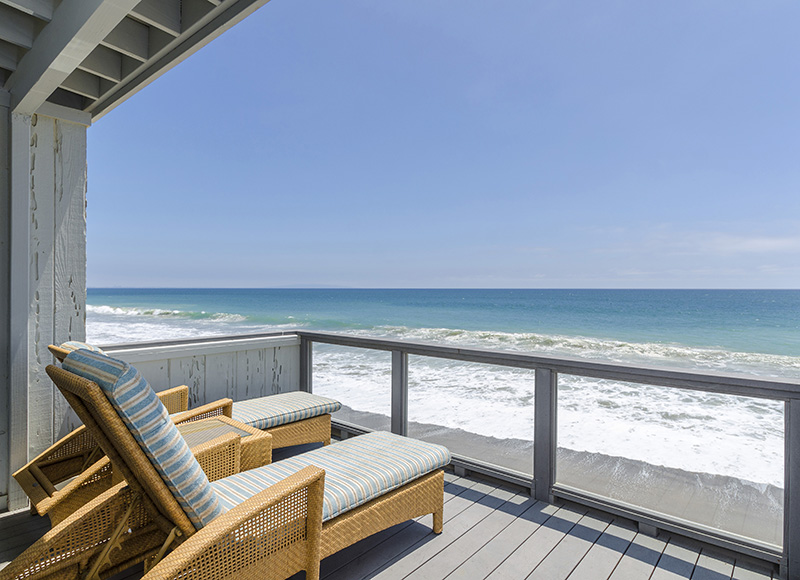 Malibu is primarily made up of around 28 areas and neighborhoods, most of which are beachfront neighborhoods. If you're moving with your family and are on a somewhat smaller budget, consider the homes in Malibu West, which have a median listing price of $2.7 million but a closing price of around $1.6 million. This neighborhood is family-friendly and largely consists of single-family residences, providing the people who live there with a private community that offers such amenities as a private beach with its own club house, tennis courts, special events for your children, and numerous scheduled social events.
Another popular area in Malibu is Point Dume, which is among the largest neighborhoods in the city and consists of homes that are listed at a median price of around $4.5 million, due largely to the fact that the homes are situated on a small peninsula. Most of the homes have ocean and mountain views, providing residents with ranch-style properties that are notable for their spacious lots.
If you're searching for the most luxurious and upscale beach homes in the city, then you should definitely consider searching among the neighborhoods of Malibu Cove Colony, Broad Beach, and Carbon Beach, which price out at around $9-20 million and offer unparalleled views of the Pacific Ocean. Within these neighborhoods, the majority of homes would classify as vast estate houses and ranch-style homes, many of which consist of modern designs and several stories.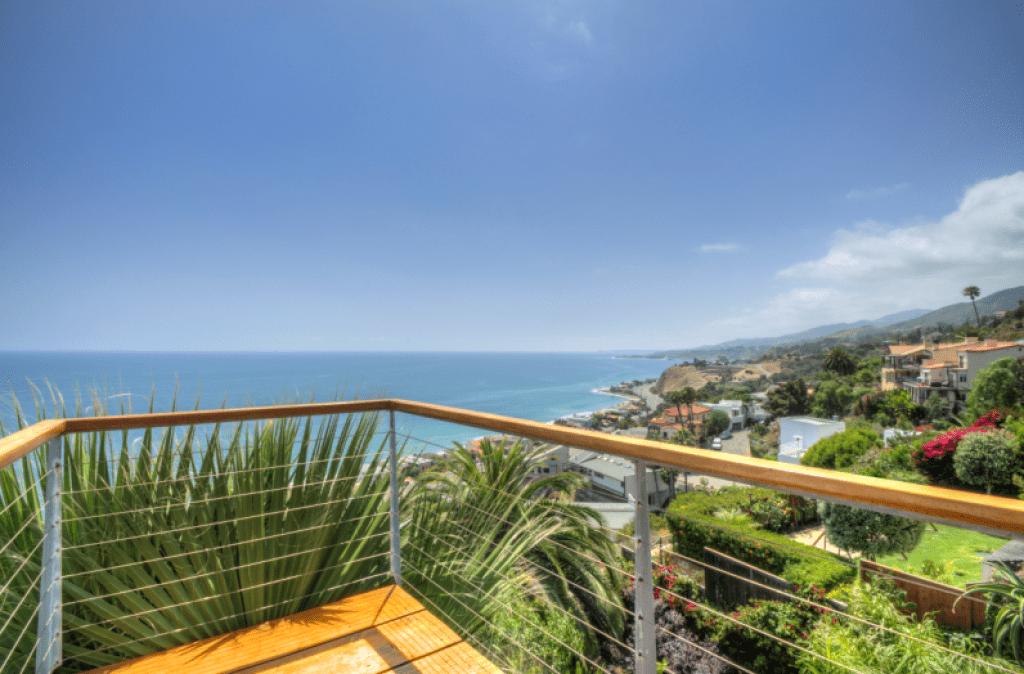 Our team of real estate professionals offer a wide variety of Malibu homes for sale, which is why you should consider browsing our inventory of Malibu homes and customize your search to find the right home for you. It's an easy process that will help you narrow your search through the many luxurious property we represent.
If you can't find what you're looking for and need assistance, let Nicki & Karen Southern California Luxury Real Estate guide you on your Malibu homebuying journey.
Contact us today to get the process started and we'll help you find the Malibu home of your dreams!