The world-renowned Los Angeles County is acclaimed for its spectacular Southern California weather, its expansive metropolitan downtown, and diverse landscape. When you're looking to purchase a home in Los Angeles County, you'll be presented with a landscape that provides everything from rolling hills in the Conejo Valley to sunny beaches in Malibu and Santa Monica as well as the metropolitan hustle and bustle of Downtown Los Angeles.
Los Angeles County encompasses all different types of communities, from the custom-built homes in the sprawling Hollywood Hills that overlook the scenic downtown skyline to the luxurious estates and ranches in the outskirts of LA County within the Conejo Valley. No matter what type of setting you wish to live in, virtually all settings imaginable are represented in Los Angeles County. Many individuals choose to enjoy the peace and serenity of the Conejo Valley in order to avoid the hustle and bustle of everyday Downtown Los Angeles, which also benefits these individuals due to the close proximity that the more rural aspects of the Conejo Valley have to the urban Los Angeles. The communities of the Conejo Valley provide an ideal setting for anyone who's looking to own a spectacular luxury home atop significant acreage in Los Angeles County.
Agoura Hills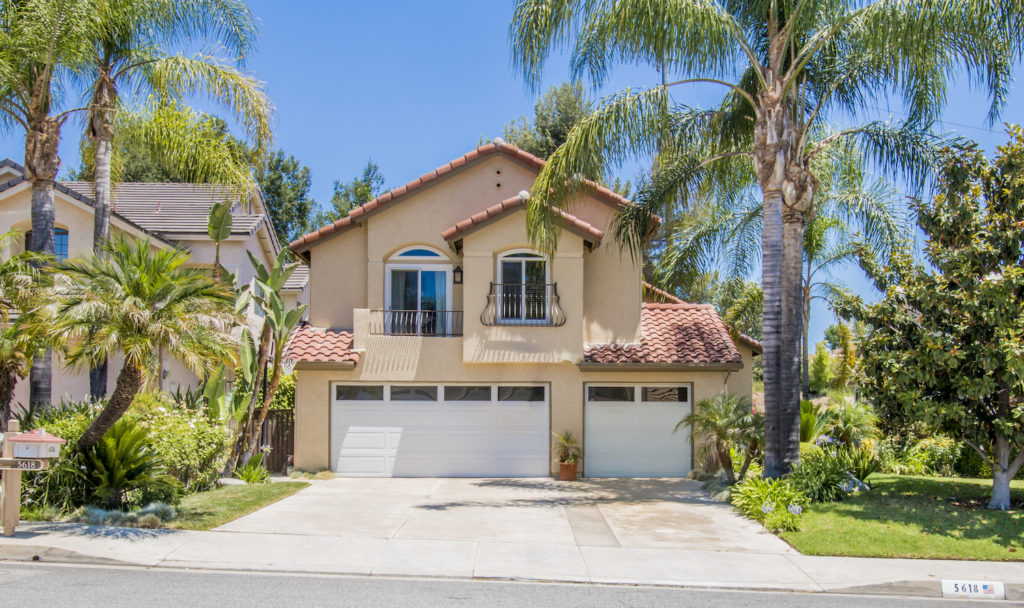 Agoura Hills is a city that's situated in the eastern portion of the Conejo Valley just nearby the Santa Monica Mountains and an ideal location for Los Angeles luxury homes. One benefit of living in this community is that it holds a close proximity of under 30 miles to the central hub of shopping and entertainment in Downtown Los Angeles as well as some of the best schools in Calabasas. The city is most known for its live music scene due to the existence of the popular concert venue known as The Canyon Club.
The historical and rural community of Agoura can also be found in this city and is a popular destination for people looking to spend time among nature. When searching for Los Angeles luxury homes, the home prices in Agoura Hills are relatively affordable with a median listing price of $825,000 and a median closing price of around $750,000, although the most spacious and upscale properties in the area sell for around $2.5-5 million. The luxury properties are situated in the more rural areas of Agoura Hills, which means that the lots are particularly large and spacious.
Calabasas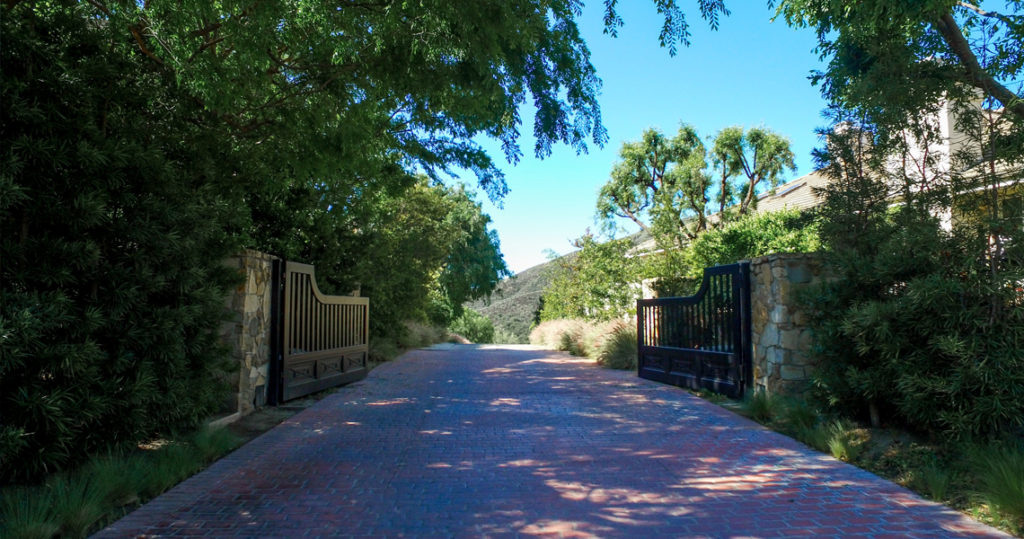 Calabasas is one of the more popular cities in Los Angeles County, as it plays host to numerous parks and recreational facilities as well as numerous festivals and annual events for the community to take part in, from The Fine Arts Festival to The Fourth of July Spectacular. Many of the schools in and around Calabasas are among the best in the state, as the city is served by the renowned Las Virgenes Unified School District. When you're searching for shopping, dining, and entertainment options, Calabasas is only 15 minutes from Thousand Oaks and only 30 minutes from the recreation and entertainment of Malibu. Calabasas is among the pricier destinations for homes in Los Angeles County, as the median listing price for a property is around $1.5 million with a median closing price at $1.3 million, which means that these Los Angeles luxury homes will cost you anywhere from $5-15 million.
Camarillo & Santa Rosa Valley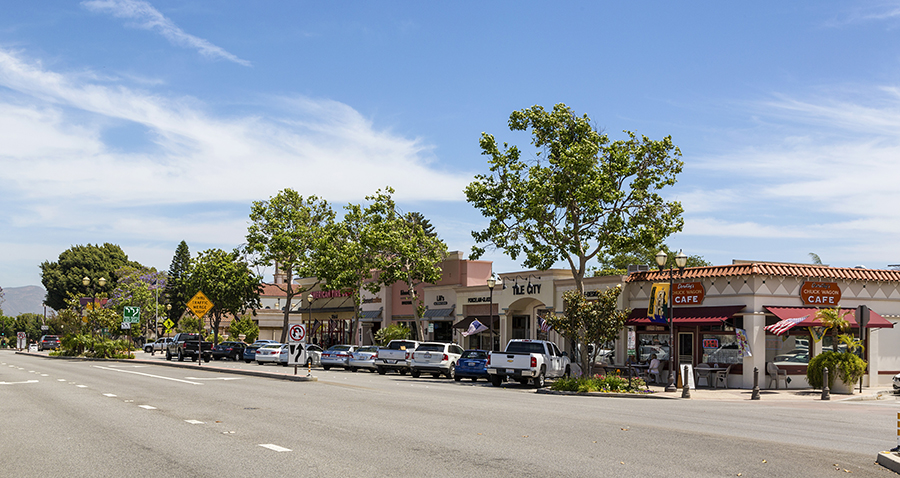 Camarillo is a large city in Ventura County that's known primarily for its general resistance to gentrification, which is displayed through the presence of the popular Pleasant Valley Recreation and Park District that serves as the gathering place for most of the community for annual events and sporting events. As for the Santa Rosa Valley, it's a small unincorporated community in Camillo that consists primarily of agricultural lands as well as a large amount of wildlife for nature enthusiasts to enjoy.
This community is situated just beside Thousand Oaks, while Camarillo as a whole is around 20 minutes from the coast, providing residents with access to numerous fantastic beaches. The large city of Camarillo has a median listing price of just under $600,000, which means that you can find properties to fit all ranges of budgets, small and large. The rural community of Santa Rosa Valley has decidedly higher home price with a median listing price of around $1.6 million. If you're searching for Los Angeles luxury homes, this unincorporated community is the portion of Camarillo that contains the majority of them, although the prices for these properties extends from $2-4 million.
Hidden Hills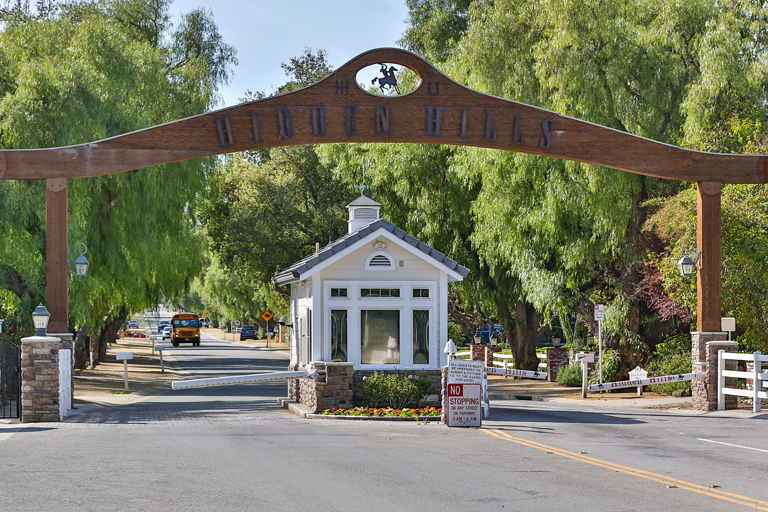 Hidden Hills is a community that's known for providing luxury homes in Los Angeles with the utmost in security and privacy, due to the fact that the entirety of Hidden Hills consists of 24-hour gated security. It is primarily notable for being a destination where many celebrities choose to settle down. This popular community is also surrounded by nature, namely the Upper Las Virgenes Canyon Open Space Preserve that's within walking distance from the residents of the community.
The community as a whole was designed around a sense of togetherness, which is displayed through the many annual parades, carnivals, summer camps, and community barbecues that are hosted each year. Hidden Hills lies only 30 minutes away from the popular beaches of Malibu, making it a great destination for people who enjoy spending time in the sun. Given the exclusive nature of this gated community, the home prices match this upscale atmosphere, as you can expect to pay an average of $5 million for a Los Angeles luxury homes in this community, although prices can extend to $15-16 million.
Hidden Valley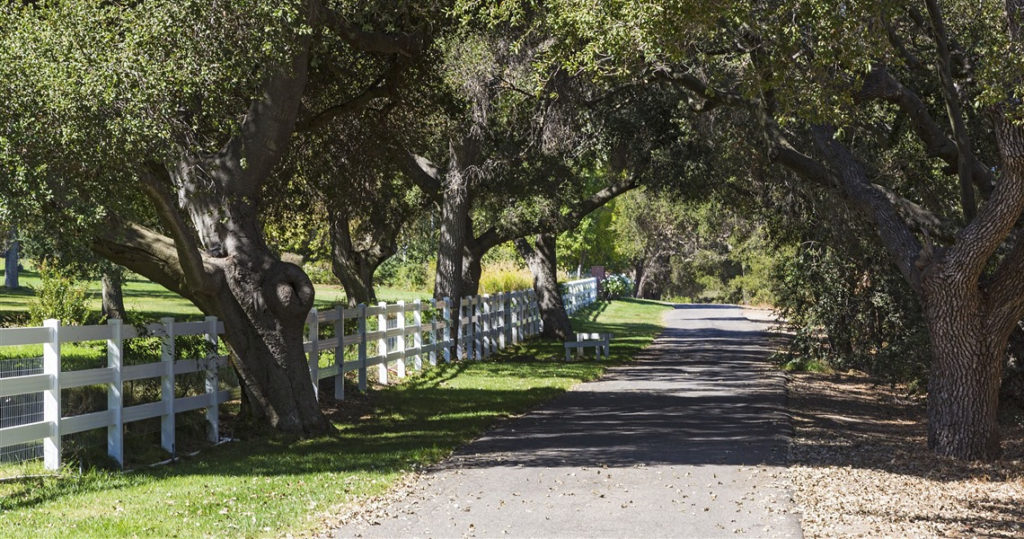 Hidden Valley is a beautiful valley community that's situated directly within the Santa Monica Mountains. This destination is known for its affluent luxurious estates and ranch properties in an equestrian community, as Hidden Valley is home to numerous ranch-style homes with many acres of space as well as equestrian trails where you can take your horse out for a ride in the spectacular Southern California weather. When you wish to go shopping or are looking for some entertainment, Malibu is only 30 minutes away with Thousand Oaks being only 15 minutes away. The average price for a home in Hidden Valley is set at around $1.4 million, while the luxury properties range in price from $4-18 million. As is the case with many of the other areas throughout the Conejo Valley, the homes in Hidden Valley tend to be more expensive within the rural areas of the community.
Lake Sherwood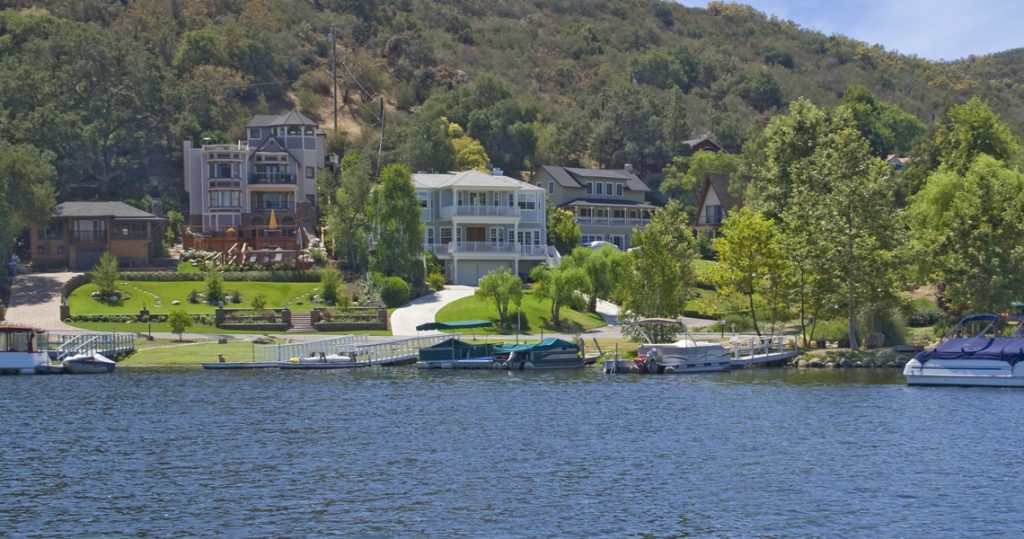 Lake Sherwood is a sizable community that was originally built around a lake of the same name. The community is known primarily for being home to the world-famous Sherwood Country Club as well as the community of luxury homes that surrounds it. It's also been a popular destination for movie shoots since the early 1920's and is a place that residents enjoy for the peace and serenity which it provides.
The closest hub for dining, shopping, and entertainment would be Malibu, which is around 30 minutes away from Lake Sherwood. As most of the properties within Lake Sherwood provide residents with waterfront views, the home prices are usually high with a median listing price at right around $1.7 million. Depending on the type of home and location, it's possible for properties in this area, such as estate homes, to cost as much as $15 million.
Malibu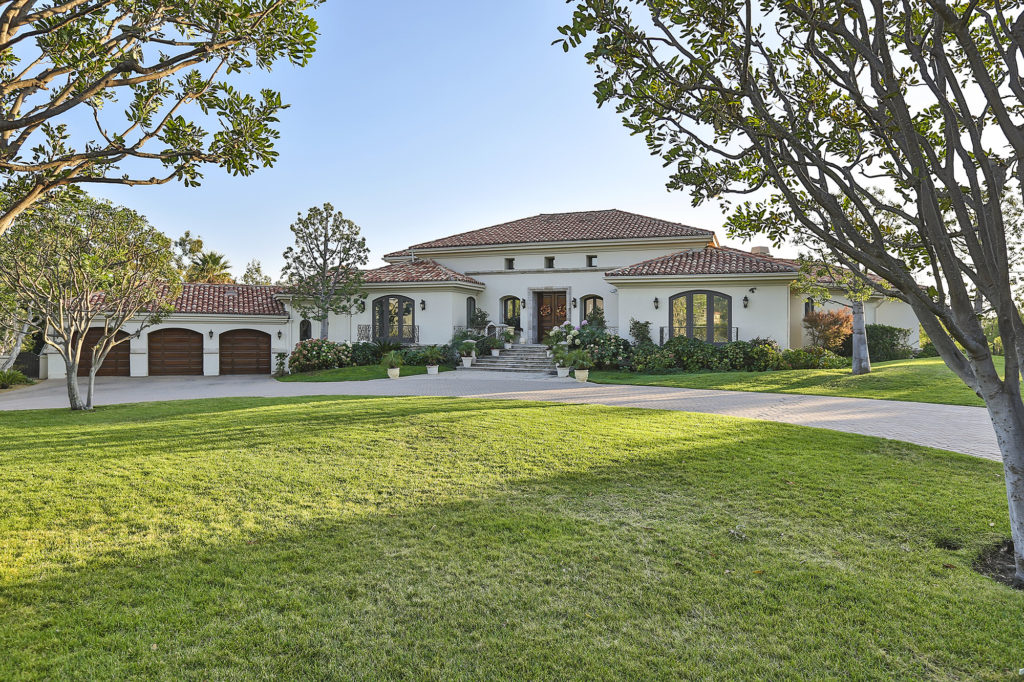 Malibu is among the most popular destinations in Southern California due to the various beaches that it plays host to. This city is home to everything Southern California, as surfers enjoy it for its beaches while art lovers find something to enjoy in the various art museums and galleries situated around the city. Given its popularity, Malibu is one of the more affluent communities in Southern California. Because the majority of Malibu is situated directly beside the Pacific Ocean, many of the state's most expensive and luxurious properties can be found in this city. The median listing price for a home in this area is over $2.1 million, but the luxury properties can have price tags that extend to more than $30 million.
North Ranch – Club Estates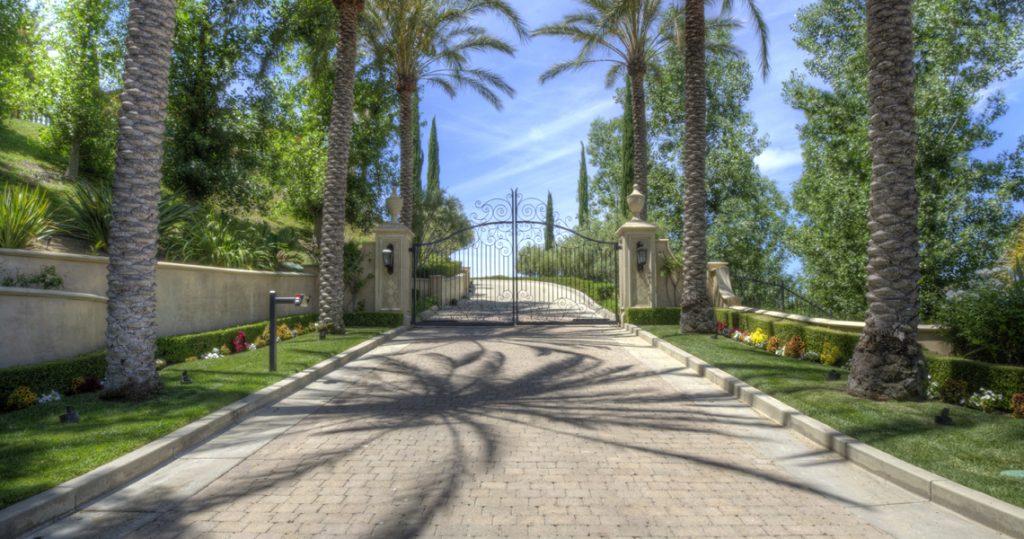 The Club Estates portion of North Ranch is a private gated community that offers seclusion and security to it's residents. The community is known for the presence of the esteemed North Ranch Country Club as well as its close proximity to the popular community of Westlake Village.
Many of the more luxurious properties in the area offer both mountain and lake views, while the community itself hosts a variety of historical destinations that may be of interest to you, such as the Reagan Library and the Adamson House.
Although the median listing price for a home in North Ranch is at a relatively low $1.2 million, most of the properties within the Club Estates portion of this community come with a price tag of over $4 million and as high as $14 million.
Somis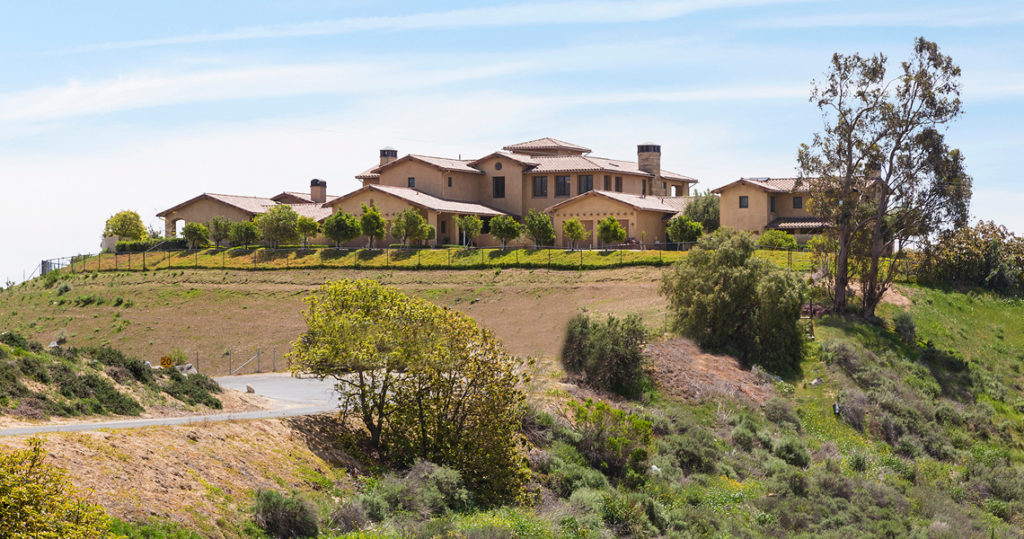 Somis is a small community in Ventura County that's known for being an agricultural community to this day. Most properties in this area are surrounded by open land, providing residents with spacious lots for growing crops or maintaining an equestrian lifestyle. Despite the rural component of this community, it's only 15 minutes away from the central dining and shopping hub of Thousand Oaks.
When selecting a home in the rural community of Somis, you can expect to pay around $1.2 million due to the median listing price, although the average closing price is much lower at $925,000. The more upscale properties in the region are priced at around $2-5 million.
Thousand Oaks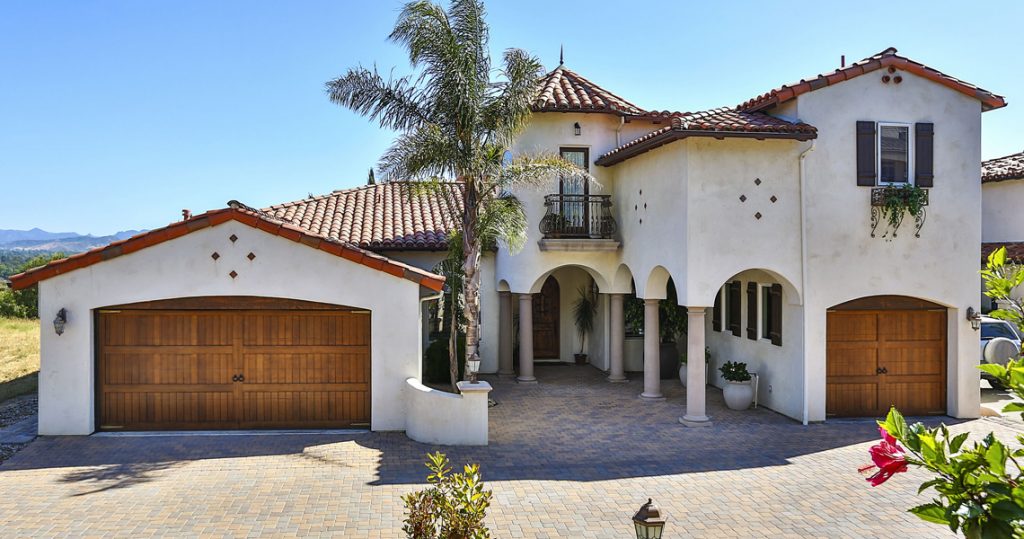 Thousand Oaks is one of the largest cities in Ventura County and is only 30 minutes away from Downtown Los Angeles, providing residents with close proximity to two core hubs of dining, shopping, and entertainment. Thousand Oaks is known primarily for being one of the safest communities in America, as it has been named as such numerous times by government agencies in the past couple of decades. This city is also regarded as having a thriving culture due to the presence of such destinations as the Conejo Valley Art Museum and the Thousand Oaks Civic Arts Plaza, the latter of which houses two theaters where a large variety of music and comedic performances are held. Thousand Oaks is a vast community with a diverse set of homes.
Although the median listing price is a mere $767,000, the luxury estates and ranch-style homes come with price tags of around $5-15 million.
Westlake Village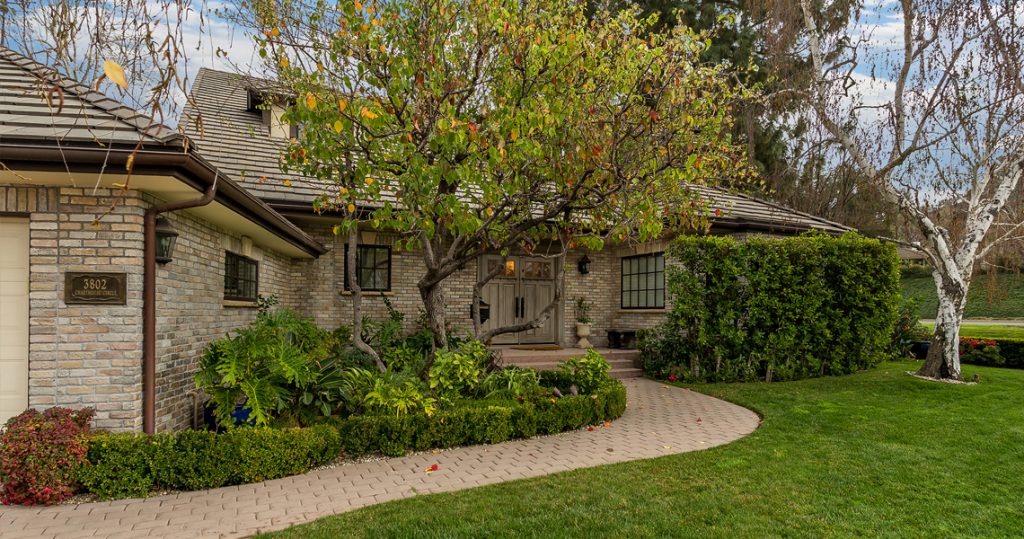 Westlake Village is a planned community in the heart of the Conejo Valley that's within walking distance from the central hub of Thousand Oaks, where you can travel for your shopping and entertainment needs.
The community is well-regarded by citizens for its fantastic location, as it's surrounded by open space with horse and hiking trails as well as the recreational area of the Santa Monica Mountains. Its location among canyons allows this community to be the recipient of cool and comfortable weather, as the temperature is typically 10 degrees lower than most of Southern California.
If you want to buy a home in Westlake Village, the median listing price is set at $1 million with a median closing price of just under $800,000. However, luxury homes in the community can be as high as $11 million.