Calabasas is regarded as one of the most desirable places to live in Southern California, more recently made popular by the fact that it is home to many notable celebrities and high-profile professionals. This city is a hub for arts and culture, as it plays host to many annual events such as The Calabasas Pumpkin Festival, The Fine Arts Festival, and The Calabasas Film Festival. With its convenient location among the Santa Monica Mountains, Calabasas is also a premier destination for anyone who enjoys spending time outdoors, as the city contains a large number of beautiful parks and nature preserves, which are made even more popular by the fact that the weather in Calabasas is oftentimes mild and comfortable, providing residents with sunny and pleasant weather all year round.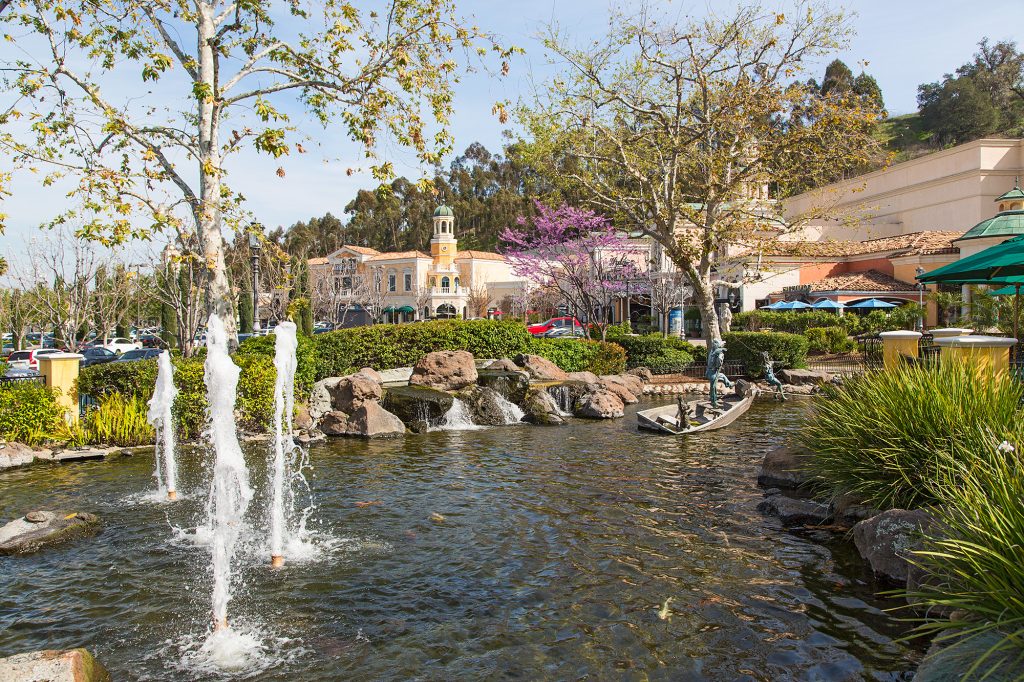 If you're interested in purchasing a home in the area, the real estate market in Calabasas is a healthy one that features a large variety of homes for you to select from. These homes includes spacious single-family residences, townhouses, and custom estate homes. Many of the communities in Calabasas are gated, providing you with extra privacy and security that will keep you and your family safe and secure.
Calabasas Homes for Sale
When you're getting ready to start your search for your new home in Calabasas, having a more thorough understanding of what you should expect in the Calabasas real estate market should assist you in finding the right home at a good price. The real estate market in Calabasas is currently flourishing and offers notable benefits for both buyers and sellers. The types of homes you should expect to find in this area include single-family homes, townhouses, condos, and estate homes that have been custom-built.
There are many notable subdivisions and communities in Calabasas that you might want to keep an eye on when starting your search for a new home, many of which are privately gated and offer a certain level of seclusion and privacy. The Oaks at Calabasas is the most affluent community in the city and is home to many notable celebrities. This planned community offers a 24-hour guard-gated entrance, a multi-use recreational facility, and easy access to the nearby Calabasas Golf & Country Club. Calabasas Hills is yet another popular neighborhood that offers luxurious estates and single-family properties that are built in the Mediterranean style as well as numerous community amenities for you to enjoy.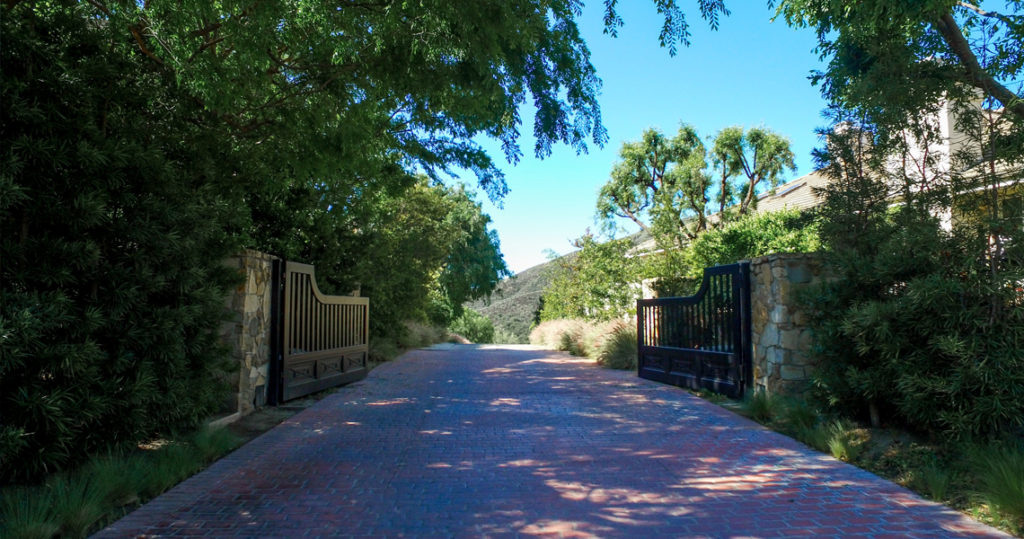 As a whole, the real estate market is doing well in Calabasas and has seen an increase of over $250,000 in the median sales price from this time last year. The market is a competitive one, as an average of 100 homes have been sold per month between the months of June and August, though trends of the past five years show that these numbers start to lessen in the later fall and early winter months, making it a great time to buy. Since a peak of $1.35 million as the median sales price was reached in April of this year, the average price for a home in this city has fluctuated between $1.1 and $1.2 million, which shows a clear and stabilizing trend in prices.
Browse our featured Southern California Luxury Homes for Sale
If you're in the market for a smaller 2-bedroom home, prices have risen by more than 11 percent over the past year to around $480,000. For a 3-bedroom home, the median sales price has risen around 7 percent in the same period to just over $900,000. Prices for a 4-bedroom home have remained consistent over the past year, seeing an uptick of just three percent to $1.3 million. With this information, you'll have a better idea of which types of home fit within your budget.
History of Calabasas
Like much of Southern California, Calabasas has a rich history that began many years ago, as Calabasas and most of the surrounding area was home to the Chumash Indians for many years. Before the area was ever developed into the city it is today, the Chumash Indians resided here primarily because the area was abundant in streams, springs, and wildlife, allowing them to live off of the land with ease. The area was named Calabasas by some of the settlements of Chumash Indians before eventually being discovered by Spanish expeditions to the region in the late 1700's.
The area remained as a place of residence for numerous settlers traveling west for the California gold rush until well into the 20th century. Due to a lack of water in Calabasas throughout the first half of the 20th century, it consisted of only a small community of residents until the founding of the Las Virgenes Municipal Water District in 1958. After this, the city saw a boon in development and currently has a population of over 23,000, though Calabasas itself wasn't fully incorporated as a part of Los Angeles County until 1991. Currently, One of the most popular and historical attractions in Calabasas is the Leonis Adobe, a sizable Spanish building that dates back to 1844 and is one of the oldest surviving buildings in the city.
Calabasas Schools & Education
All residents of Calabasas are zoned within the Las Virgenes Unified School District, which is a reputable school district that's received many awards for its dedication towards providing its students with an excellent education. Depending on where you live in Calabasas, your children will have the ability to attend one of four elementary schools, one of two middle schools, and Calabasas High School, which is the sole high school in the city.
The public elementary schools that your children might have the opportunity of attending include Chaparral, Lupin Hill, Bay Laurel, and Round Meadow, while the two middle schools available for students to attend are the Arthur E. Wright and Alice C. Stelle middle schools. Each of these schools have received a hefty amount of awards for their high standards in education.
For instance, both middle schools have received the Distinguished School Award and California Gold Ribbon award several times throughout their existence, the Arthur E. Wright middle school having been provided with the California Gold Ribbon award as recently as this year. Lupin Hill Elementary and Calabasas High School have also received the National Blue Ribbon award in 1986 and 2006 respectively, while all elementary schools have, at one time or another since 1995, received the Distinguished School award. Each of these awards was designed to reward schools that displayed some of the highest test scores in the state for that given year, allowing you to be certain that the school your child attends in Calabasas will provide them with a fantastic education.
These schools have many unique educational and art programs for your children, each school within the Las Virgenes Unified School District is made to offer as many of these programs as possible, especially at Calabasas High School where your children will be preparing to enter the real world. As the sole high school available to residents of the city of Calabasas, this school is home to a wide array of advanced education programs, including ceramics and AP studio art courses, an AP English language course, four foreign language courses, and eight advanced STEM courses. If your child is interested in eventually starting a career in science, technology, engineering, or math, you might want to consider enrolling them into a STEM course, which covers everything from calculus and advanced algebra to chemistry and environmental science.
Calabasas Dining, Shopping & Entertainment
Calabasas is home to a wide array of highly-regarded dining, shopping, and entertainment options that will keep you entertained once you've moved to the city. If you're searching for a more relaxed and casual atmosphere where you can grab a quick bite to eat, stop by the Marmalade Cafe, which is located at The Commons at Calabasas shopping center. This cafe focuses on providing visitors with an extensive menu for breakfast that includes s substantial amount of Californian cuisine for you to sample. Try the roasted turkey hash or smoked salmon Benedict for breakfast, although there are many more dishes to select from. Their most popular dishes for lunch and dinner include the braised beef stroganoff, chicken parmesan, three cheese ravioli pasta, and the smokey BBQ bacon cheeseburger.
For a more private setting, the Saddle Peak Lodge is an upscale and secluded eatery that offers a menu of delicious American cuisine. With a cozy and intimate atmosphere, this restaurant is great for couples who wish to spend a night out. When dining at the Saddle Peak Lodge, consider eating out on the patio, where you'll be provided with scenic views of the nearby Santa Monica Mountains. The main dinner menu is divided into small plates and large plates, the former of which includes such dishes as Peruvian marinated quail, white shrimp poached in uni butter, and wood-fired octopus, while the large plates include dishes like the New Zealand lamb rack, 8 oz. filet Mignon, and Faroe Island salmon. Their wine list is extensive and their dessert menu includes tasty options like banana and huckleberry bread pudding, a trio of house made sorbets, and Valrhona brownie.
When you're searching for shopping options, The Commons at Calabasas is the go-to shopping center for all residents of the city, as it hosts a wide variety of large chain stores, smaller boutiques, and various cafes and eateries. This unique mall was crafted in the Mediterranean style and features an open-air layout that makes it a great place to socialize with friends. Housed within the Commons at Calabasas are shops like Barnes & Noble, Beauty Collection, Diane's Beachwear, Kate Spade, and Williams Sonoma, making it a great one-stop destination for all of your shopping needs.
Also at the Commons at Calabasas is one of the premier entertainment venues in the city, which is the Edwards Calabasas Stadium 6 movie theater. This theater complex offers a one-of-a-kind experience where you can see all of the latest blockbusters as well as some limited-distribution movies that aren't releasing in many theaters, such as independent films. Inside each screening area are plush seats that recline, while beer and wine are served for any adults in attendance.
If you're searching for a place to spend a night out on the town with friends or your significant other, the Sagebrush Cantina is a festive bar that offers Mexican fare, sumptuous margaritas, and live music. Their beer and wine menu is extensive, as it includes popular draft beers like Heineken, Guinness, Miller Lite, and Hoegarden as well as many varieties of wine such as chardonnay, white zinfandel, Merlot, and Sauvignon Blanc.
Need help finding your Calabasas dream home?
If you're interested in buying a home, selling a property, or would like to learn more about the Calabasas community, contact Nicki & Karen of Ewing & Associates Sotheby's international Realty today!