Agoura Hills is one of the most beautiful and historically rich cities in Southern California and is situated in the middle of Simi Hills and the Santa Monica Mountains, providing residents with spectacular and breathtaking views of the Conejo Valley. This city has some of the best weather in California, as it's known for having a mild climate where the temperatures rarely dip below 40 or rise above 75, allowing you to remain comfortable all year round.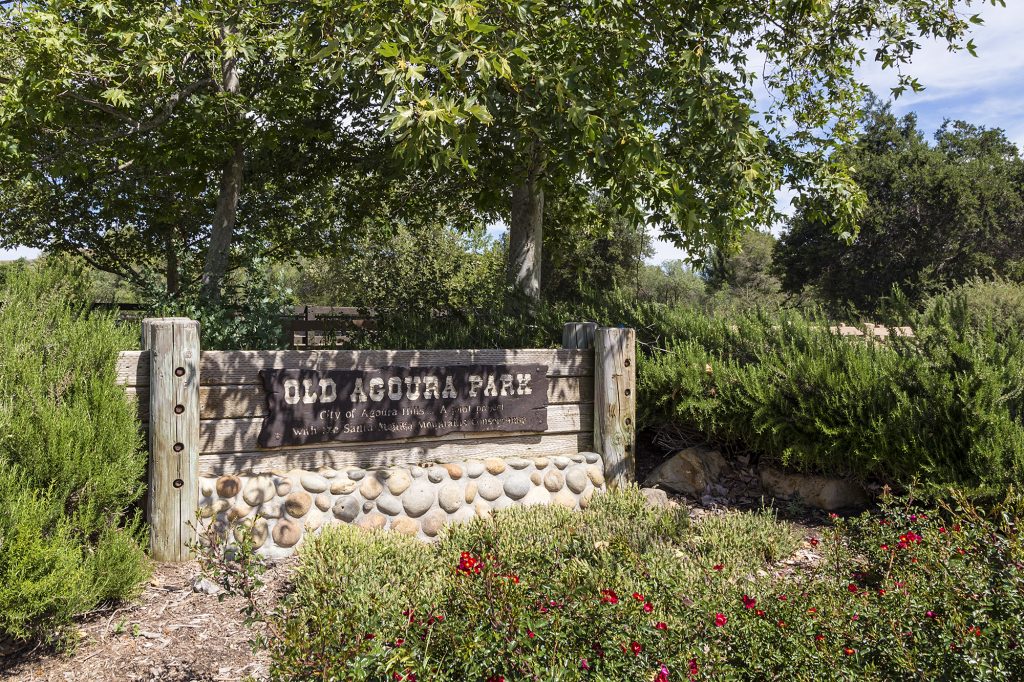 Agoura Hills is home to a wide array of popular communities and neighborhoods, all of which offer something different for its residents. Given the fact that Agoura Hills is one of the safest cities in California, this community consists of numerous fantastic neighborhoods which are desirable locations for families and those looking for security in the Conejo Valley. If you're settling down in Agoura Hills with your family, Hillrise, Lake Lindero, and Fountainwood are three of the more family-friendly neighborhoods in the area, with homes that sell at an average of $500,000-$900,000. If you're searching for more affluent communities and neighborhoods, look no further than Old Agoura and Morrison Highlands, the former of which is a wonderful ranch community with a riding trail and several hiking trails, while the latter is just minutes from downtown Agoura Hills yet offers large and luxurious estate homes with amazing views.
History of Agoura Hills
Agoura Hills has a lengthy history that first began when the area was settled by the Chumash Indians, though much of the area wasn't fully established until the later parts of the 18th century when Spanish Franciscan missionaries settled substantial portions of California. As the 20th century approached, Agoura Hills was a popular stop for people traveling along the Camino Real, due primarily to its prime location nearby numerous appealing geographical features, including a natural spring.
While the area continued to develop at a slow pace throughout the first half of the 20th century, it wasn't until the late 1960's with the creation of Ventura Freeway that ran through the very middle of the city that Agoura Hills began to see rapid growth.
All throughout the 1970's, schools were built and downtown Agoura Hills was created, leading to a boon in the number of residents who called the city their home. In 1982, Agoura Hills officially became the 83nd city of Los Angeles County and has continued to see tremendous growth with a current population of just over 20,000, due in large part to its wonderful education system, great location, and cozy weather.
Agoura Hills Schools & Education
Agoura Hills is served entirely by the Las Virgenes Unified School District, although only some of the schools in this district are available to residents of Agoura Hills. Once you've selected and purchased a home in the area, your children will have the option of attending six different schools from the moment they start kindergarten to graduating from high school, including Sumac Elementary, Willow Elementary, Yerba Buena Elementary, Lindero Canyon Middle, Agoura High, and Indian Hills High, each of which have received extensive recognition and school awards throughout the years.
Sumac Elementary was awarded the Distinguished School Award in 1998, while Willow Elementary and Yerba Buena Elementary have received both the Distinguished School Award and National Blue Ribbon Award over the years. Both Lindero Canyon Middle and Agoura High have received both of the aforementioned awards as well as the distinguished California Gold Ribbon Award in 2015.
As a whole, the Las Virgenes Unified School District is known as an education system that offers small class sizes, numerous advanced classes for students who are interested in science, math, engineering, and the arts, and acceptance to top universities. Over 95 percent of students in the 2015 graduating class at Agoura High School have entered into college, just under 65 percent of which have gone on to a 4-year college, which indicates that your children are in good hands when attending a school in the Las Virgenes Unified School District.
Agoura Hills Shopping & Entertainment
Although one of the more rural cities in Southern California, Agoura Hills is home to a myriad of exciting and appealing local attractions, shopping centers, and entertainment hot spots that you can visit with your family or friends once you've purchased a home in the area.
If you're searching for a place to have fun with the entire family, consider heading over to The Play Destination, a one-of-a-kind attraction in the heart of Agoura Hills that offers your children a place to play, create, and celebrate. This indoor play center provides a 5,000 sq. ft. area where your children can run around and play to their heart's content. From a bounce house and slides to play gyms and puzzles, there are a whole host of activities your children can partake in while spending their day at The Play Destination. As an event venue, this destination makes the perfect place to host your child's birthday party, while there are several events throughout the week that you might want to mark down on your calendar, such as Toddler Tuesdays, a fun event that includes singing songs, story time, and group activities for toddlers.
If you enjoy spending time among nature, a destination in Agoura Hills that's great for families and couples alike is Malibu Riders, a horseback riding tour that can take you through a 3-mile loop that lasts 1 hour or a 6-mile loop that lasts just over two hours. You'll be able to view breathtaking scenery throughout the tour and will have access to professional guides that can assist you if you've never been on a horse before. Wine lovers will definitely enjoy the Hidden Malibu Wine Country Tours, which are exciting tours that take you through the mountains and vineyards around Agoura Hills, allowing you to sample some delectable wines along your way.
Agoura Hills is also filled with numerous shopping centers and boutiques that provide you with one-stop destinations for all of your shopping needs. The Twin Oaks Shopping Center is home to all of the more popular shops and stores, such as Ralph's and Boar's Head. One of the more unique shopping centers in the area is Whizin Market Square, a wonderful destination that's lined with smaller boutique shops like Shaggy Chic Pet Boutique and Flower Power Studios. If you wish to dine there while visiting, the shopping center offers a variety of delicious eateries to dine at, including Blue Table, Carrara Pasteries, and the popular Tifa Chocolate & Gelato.
When in the mood for entertainment, consider stopping by The Canyon, a wonderful and intimate music venue that features live performances from a variety of nationally renowned acts, from Ed Asner to Mark Rydell. Nearly a dozen unique performances by bands, singers, and comedians are held at this venue every month, making it easy to find something that you'll enjoy. Whenever you're in the mood for a movie with your friends or family, the Regency Agoura Hills 8 is the primary theater in the city and features all of the latest blockbusters and popular films. This stadium is also outfitted with a game room that your children can visit before or after you've watched a movie.
Agoura Hills Homes for Sale
When you're starting to search for a home in Agoura Hills, knowing more about the types of homes you'll find in the area as well as recent market trends should provide you with the information necessary to focus on a specific type of home or area in Agoura Hills that would suit your interests. Most of the properties throughout Agoura Hills consist of spacious single-family residences, the majority of which are comprised of 3-4 bedrooms, though there are a selection of smaller single-family homes with 2 bedrooms to choose from. You'll also discover numerous condos and townhouses available in the city, many of which have been built in the Mediterranean architectural style.
If you're on the market for the most luxurious homes in Agoura Hills, there are plenty of larger estate homes for you to consider, many of which are outfitted with such amenities as massive yards, open-plan kitchens, fireplaces, hot tubs, and pools. Even smaller single-family homes usually consist of such amenities as a fireplace, pool, and expansive yards, allowing you to select a home that fits your budget while also providing you with the amenities you most desire.
Understanding recent market trends can go a long way towards preparing you for what to expect when you start to search for the right home in Agoura Hills. Overall, the Agoura Hills market is a healthy one that's seen an increase of around five percent in median sales price for a home in the past year, with the average for August hitting a price of $872,000. Over the previous five years, the median sales price has continued to increase on a steady basis, increasing by over $200,000 since August 2015, which shows that the real estate market is flourishing and that homes in Agoura Hills are very much in demand.
Looking for the home of your dreams? Browse our inventory of Conejo Valley homes for sale!
The city of Agoura Hills has always been an attractive one for prospective homebuyers, which is displayed by the fact that the lowest amount of homes sold in a given month over the past five years was 50 in February 2014. While most years have seen a large dropoff in one or two months, 2017 has been a relatively consistent year for the number of sales in Agoura Hills, as the figures between January and June of this year oscillated between 65 and 75. However, the numbers from July and August of 83 sales and 100 sales respectively seem to indicate a trend of increasing competition among homebuyers, which means that now is a great time to buy, especially when combined with the fact that the median sales price of a home dropped around $50,000 between July and August.
When you're looking for a specific type of home, such as a 2-bedroom or 4-bedroom house, the average prices for each type has remained somewhat consistent over the last year. For instance, 2-bedroom homes sit at an average price of just over $400,000, which is a 1.5 percent increase, while a 4-bedroom home is at a median sales price of just under $800,000, which marks a small decrease of two percent.
What all of these numbers say is that the real estate market in Agoura Hills is currently healthy and growing, trends that have continued for the past few years and appear as though they will continue over the next few as well.
Looking to begin your search for the Agoura Hills home of your dreams? Stop by our office at 101 North Westlake Blvd. Suite 110, Westlake Village, CA 91362 or contact us today and we'll help you navigate the home buying and selling process!