Thousand Oaks is among the largest cities in Ventura County and is home to many of the most luxurious and sought-after neighborhoods in all of Southern California. As the core of the Conejo Valley, Thousand Oaks is an epicenter of culture, fine dining, and entertainment, providing residents with a lot to see and do! The weather in Thousand Oaks is comfortable throughout much of the year, due in large part to the fact that the area receives cool air from the ocean via a large number of hill and mountain passes, providing residents with summer highs of 70-80 degrees and winter highs of 65-70 degrees. From the Conejo Players Theatre to the Conejo Valley Art Museum, Thousand Oaks exists as the go-to cultural destination for many who live in and around Southern California.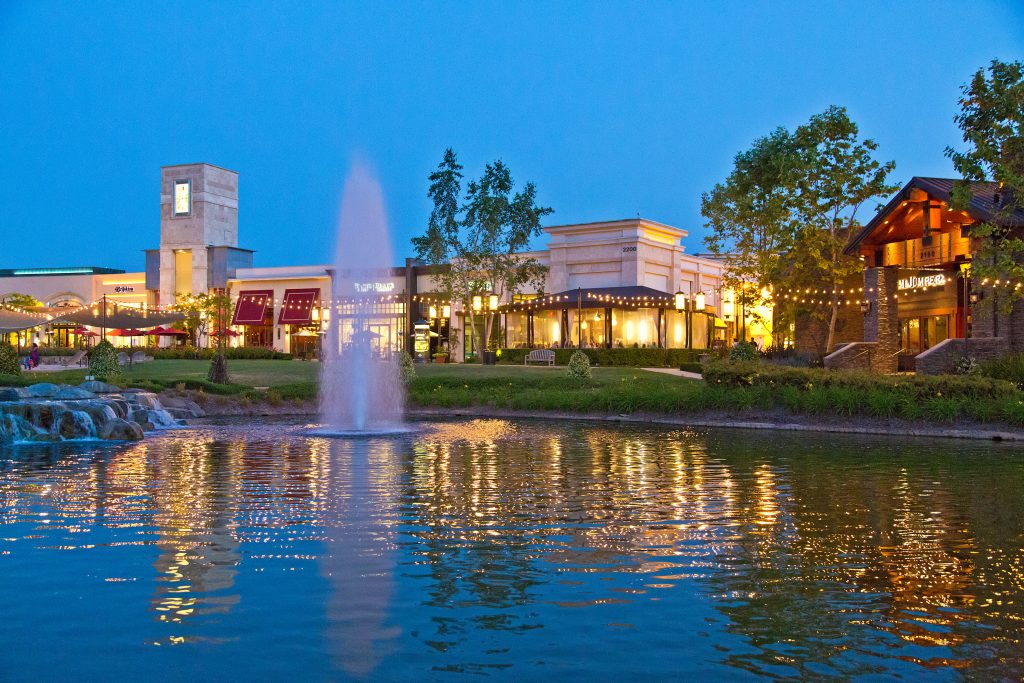 When you are considering purchasing a home in this city, you will also be pleased to know that the city plays host to dozens of parks and recreational areas, from the Conejo Recreation and Park District to the Wildwood Park, providing you with great destinations to hike, bike, or enjoy the pleasant scenery. Thousand Oaks is largely an upscale city, which is displayed through the real estate options available to you, as most of the homes in this area range from stylish single-family residences to vast estate houses, many of which include spacious grounds. Most of these homes are built in the Mediterranean Revival architectural style that's identified by beautiful stucco walls and red tiled roofs, although some of the larger estate properties have been custom built by a previous owner, allowing you to select a home that matches your preferences.
Thousand Oaks Homes for Sale
While searching for a home in Thousand Oaks, there are many different types and styles of homes to choose from, the most common of which are single-family residences with floor plans of 1,500-3,000 sq. ft. Along with townhouses, there are also plenty of estate homes situated throughout the city, providing you and other prospective homeowners with floor plans of over 10,000 sq. ft. as well as luxurious amenities like an opulent fountain and garden area and pristine outdoor pools. Many of the larger properties in Thousand Oaks have the best views in the city, offering a beautiful backdrop as you make new memories with your family.

One of our stunning featured properties for sale, 841 W. Stafford in Thousand Oaks, CA
As you're searching for a home, having a more in-depth understanding of the real estate market trends should aid you in finding the house that matches your specifications and meets your needs. The current median listing price of a house in Thousand Oaks is around $850,000, although it's possible to find properties in the $7-12 million range, especially as the floor plans get over 10,000 sq. ft. in size. This median listing price is around $25,000 lower than June through August of this year, but is close to $75,000 higher than the median listing price a year ago, which shows that prices are increasing at a slow rate, a trend that is helpful for both the buyer and the seller, as you won't be shocked by drastic price increases when you start looking.
Since Thousand Oaks offers a wide range of different homes and home sizes, one metric that can be even more important than the median listing price is the average price per square foot, which is currently listed at $367, a mere $20 increase since September 2016, which indicates that the price per square foot is relatively consistent. While the Thousand Oaks real estate market is fantastic buyer's market at the moment, you should be aware that it's also very competitive, as the median days on the market for a house in the city is around 60, which is a slight decrease from a high of 69 in January of this year. Despite the fact that the median listing price is around $850,000, the median closing price is over $100,000 lower, allowing you to get a better deal on a property that you're looking at.
A great aspect of living in Thousand Oaks is that many of the neighborhoods and communities throughout the city are gated, providing you and your family with extra security and privacy that should give you a peace of mind that you've made a good investment. Among the most popular communities to live in Thousand Oaks is Vergigris Homes, a gated neighborhood that has been tailor-made for families, as it plays host to a large playground, tennis court, and spa and pool area for you and your family to enjoy. For large estate properties, you may want to consider the Chanteclair Estates, which is an austere neighborhood that primarily offers vast estate houses along with numerous tennis courts, a playground, several hiking trails, and many other enjoyable amenities.
History of Thousand Oaks
The history of Thousand Oaks began with the settlement of the Chumash Indians over 10,000 years ago, as the area played home to two major Chumash villages known as Satwiwa and Sap'wi. Much of the Thousand Oaks land was claimed by Juan Rodriguez Cabrillo of Spain in 1542, but it wasn't until the early 19th century that this land began to see some development and eventually became a part of the United States once California gained statehood in 1850. The majority of Thousand Oaks was then owned by a man named John Edwards of Wales until it changed hands in 1874 to Egbert Starr Newbury. Just three years later, he helped to establish the Conejo Valley School District for the 126 residents of the Conejo Valley and Thousand Oaks.
Up until the 1950's, the movie industry was the primary industry in Thousand Oaks along with agriculture, although this started to change with a population boom that occurred between the years of 1950-1970, wherein the overall population of the Conejo Valley increased from around 3,000 to well over 30,000, many of which lived in the area known as Thousand Oaks. The city of Thousand Oaks was officially incorporated in late 1964, becoming the first city to be incorporated in the Conejo Valley. Since then, this area has continued to be popular among new residents, which is displayed by the fact that continued competition among prospective home buyers caused property values to appreciate by more than 250% between the mid 1990's and early 2000's.
Thousand Oaks Schools & Education
The city of Thousand Oaks is served by the Conejo Valley Unified School District, which is one of the most celebrated school districts in Southern California due to the presence of several schools that continue to rank in the top ten percent among California schools in test scores. The primary schools available to residents of Thousand Oaks include Westlake Elementary, Westlake Hills Elementary, Acacia Elementary, Glenwood Elementary, Ladera Elementary, Lang Ranch Elementary, Colina Middle, Los Cerritos Middle, Redwood Middle, Thousand Oaks High, and Westlake High, although the specific schools available to your child depends largely on which neighborhood you live in.
Each of these schools have received a long list of awards and recognitions that highlight specific areas of educational excellence that the schools and the district itself have exhibited over the years. For instance, Westlake Hills Elementary is a California Distinguished School, a National Blue Ribbon School, and a California Business Council Honor School, while Westlake High received the National Blue Ribbon School award as recently as 2016, being one of only 326 schools in the country to have done so that year. Once your children start to attend high school, they will have numerous advanced educational programs that they can enroll into, which can be helpful when applying to a prestigious university or attempting to prepare for a major in a STEM subject. For example, Thousand Oaks High offers a range of advanced courses to your children, including three art courses, four foreign language courses that include French and Japanese, five social science courses, ten STEM courses that includes advanced chemistry, and two English courses, one on the language and one on English literature.
Thousand Oaks Dining, Shopping & Entertainment
Thousand Oaks is an exciting hub for dining, shopping, and entertainment, as the city plays host to many of the most-visited destinations in Southern California. When you're first exploring the city, knowing where to go should help you get acquainted with all that the city has to offer.
Mouthful Eatery is a cozy and energetic bistro in Thousand Oaks that focuses on Peruvian-inspired sandwiches and salads with a creative twist. The inclusion of sidewalk eating at shaded tables allows you to get some fresh air while enjoying a meal. This bistro offers an extensive menu that includes a wide range of different plate styles, from vegetarian dishes like the Arnold salad to meat trays such as the grilled herb chicken breast and turkey meatballs. The place is open for lunch and dinner from 11:00AM-9:00PM Monday through Saturday and 11:00AM-4:00PM on Sundays.
Mastro's Steakhouse is a chic and elegant chophouse with a romantic atmosphere that offers decadent gourmet plates and drinks for people who enjoy a more upscale destination. Although this eatery has a sushi menu, the primary attraction for residents who eat here are the steaks, which include such options as the porterhouse, New York pepper steak, and bone-in Kansas City strip. Dozens of different cocktails, craft beers, and wines are also available. Along with the comprehensive menu, you will be able to hear live music most nights, which helps with the more intimate atmosphere.
The Oaks is a stylish indoor and outdoor mall in the heart of Thousand Oaks that is situated on two spacious floors and provides you with easy access to over 180 shops, boutiques, and eateries. If you wish to get your entire shopping done at one location, The Oaks offers something for everyone, although one trip won't allow you to see all that the place has to offer! A few of the stores available at this shopping center include Paper Source, Perfume Corner, Sephora, Godiva Chocolatier, and Bath & Body Works. You can also catch a movie at the Muvico 14 Theaters when you're done shopping, as it plays all of the latest blockbusters.
Thousand Oaks Civic Arts Plaza is a large performing arts center in the city that is the main venue for most of the events held throughout the year in Thousand Oaks. This beautiful venue provides visitors with access to a wide array of unique events, ranging all the way from comedy acts and distinguished speakers such as Bill Nye to concerts, musicals, and ballets. Tickets to these events are relatively inexpensive, while the events themselves provide you with something to see on almost every night of the year.
Need help finding your Thousand Oaks dream home?
If you're interested in buying a home, selling a property, or would like to learn more about the Thousand Oaks community, contact Nicki & Karen of Ewing & Associates Sotheby's international Realty today!