As one of the most popular beach cities in California, Malibu is home to many fantastic beaches and natural parks which are some of the most visited destinations in Southern California due to the beautiful weather and spectacular year-round climate that keeps temperatures comfortable even in the winter months. Spanning over 30 miles along the Pacific Coast Highway, this renowned beach town has become one of the most recognized cities in Southern California with notable residents including Hollywood celebrities, accomplished athletes, and other high profile professionals.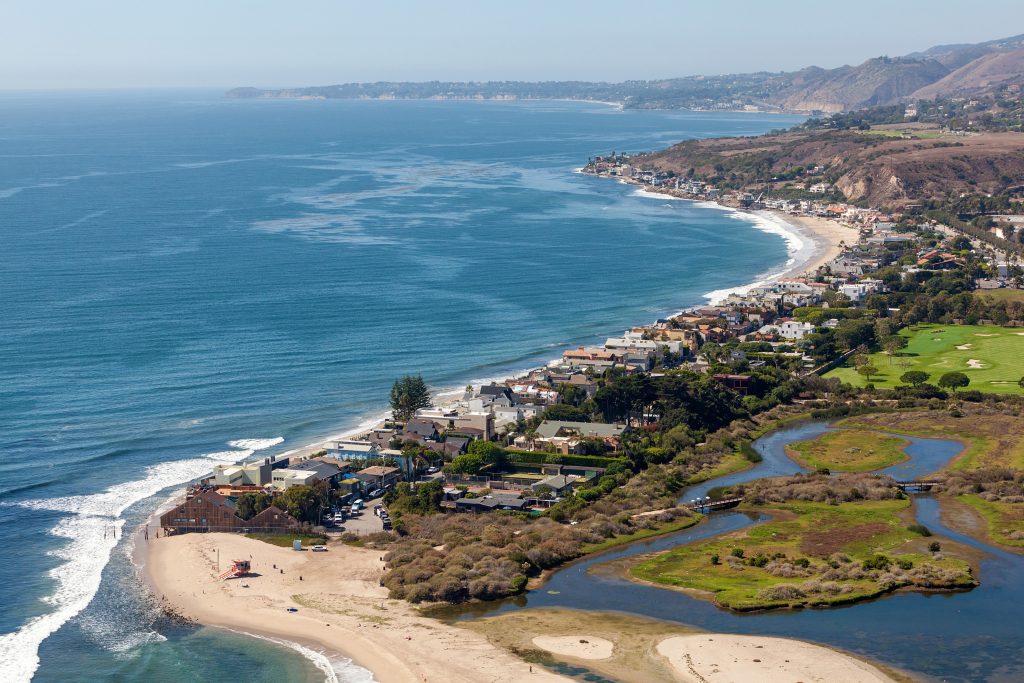 Downtown Malibu is where residents go for all of their shopping needs at places like the Malibu Country Mart and Point Dume Plaza. Situated towards the west of Downtown Los Angeles, Malibu consists of an affluent community with equally affluent properties to select from when you're either looking for a place to settle down or you're looking for a summer beach home with spectacular ocean views. Many of the homes in the city are beachfront properties, some of which are spacious single family residences while others are custom-built estate properties that come with some of the best views in the city. No matter which type of home you choose, this beachside community is a lively one that will always give you something to enjoy with family and friends.
Malibu Homes for Sale
As an affluent and luxurious beachfront community, Malibu is comprised of many different types of homes, the majority of which offer lavish amenities and spacious lots. Many of the homes and properties in the city are single-family residences and larger estate homes, although it's possible to find some condos and townhouses in the area. The estate homes in Malibu are mostly custom-built to match the specifications and desires of the owner, which provides you with a wide array of different styles to peruse as you search for your new home. These properties consist of numerous amenities, from outdoor pools and spa areas to stylish interior furnishings and fireplaces.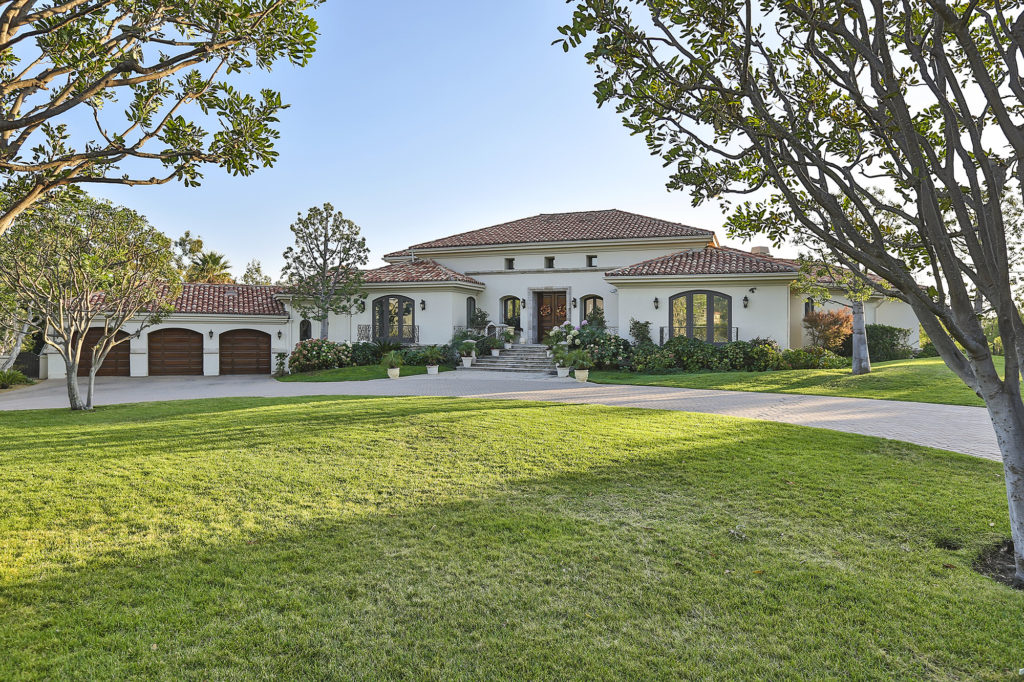 When you've started your search, the recent market trends for Malibu should assist you in identifying which homes would suit your lifestyle and budget, while also helping you avoid any issues with paying too much. The median listing price for a home in Malibu is currently around $2.4 million, although it's common to see homes within the $10-15 million range and even higher depending on where you look. The median listing price has remained relatively consistent over the past three years and has decreased somewhat over the past year by around $300,000.
The price per square foot in Malibu is around $885, which will help you compare a home's pricing to others in the market and identify what the cost of your home should be when perusing the market. As is the case with the median listing price, the price per square foot is consistent as well and has decreased by around $50 over the past year, making now a great time to buy a home in the area. The average closing price for a home in Malibu is $2.2 million, which is often around $200,000 less than the listing price.
Almost every neighborhood in the beach city of Malibu provides residents with something unique and interesting to appreciate once they move in. For instance, Malibu Colony is one of the first neighborhoods to have existed in the city and is notable for being guard gated, sitting directly on the beach, and being very close to the central shopping areas of Malibu.
Carbon Beach is among the most private communities in Malibu and includes spectacular luxurious homes, as the area is oftentimes referred to as "Billionaire Beach". If you want a property in this area, you're likely looking at a price tag of $20-40 million. If you're searching for more affordable properties, consider the Topanga Beach neighborhood, which largely consists of single-family residences in various architectural styles and provides residents with picturesque views of the Santa Monica Mountains and nearby beaches.
History of Malibu
The history of Malibu begins with the settlement of the Chumash Indians hundreds of years ago, whose territory ranged from the San Joaquin Valley to Malibu. It's believed that the first explorer to reach the area was Juan Rodriguez Cabrillo in the mid 1500's, although the presence of the Spanish didn't expand until the arrival of the California mission in the late 18th century.
The land that is now known as Malibu was a part of a large land grant until it was sold to an American businessman by the name of Frederick Hastings Rindge in the latter years of the 19th century. He and his wife were extremely private about their land and specifically built a small railroad over the area in order to keep a Southern Pacific railroad line from extending through their spacious ranch.
It wasn't until the late 1920's that the state of California won a court case that allowed them to start building what is now known as the Pacific Coast Highway, which is around the time when the area began to rise in popularity with visitors to the state, resulting in the development of the Malibu Colony neighborhood around the same time.
Until 1991, the land of Malibu was used as the location for many movie shoots and remains as a popular site for movie productions today. It wasn't until 1991 that the Malibu land grant was finally incorporated into the city that it is today and remains a well-traveled destination for new homeowners and tourists alike.
Malibu Schools & Education
The residents of Malibu are served primarily by the Santa Monica-Malibu Unified School District, which includes three elementary schools and a high school that provides classes for both middle and high school students. These schools include Juan Cabrillo Elementary, Point Dume Elementary, John L. Webster Elementary, and Malibu High. As a whole, the Santa Monica-Malibu Unified School District is recognized as one of the premier school districts throughout California.
As for the individual schools, each has been given awards and recognition over the years for providing their students with excellent educations. For instance, Malibu High was recognized by the U.S. News and World Report as a top high school in both the state and nation in 2017, while John L. Webster Elementary and Point Dume Elementary were designated as Gold Schools in 2015, which serves to highlight the fact that the schools within the Santa Monica-Malibu Unified School District are all among the best schools in the state of California.
If you would like to have your child enroll into a unique educational or art program, Malibu High School offers a wide range of advanced educational programs that will allow your child to bolster their future college resume. If your child is interested in finding ways for their creative side to flourish, Malibu High offers six art courses, ranging from ceramics and two-dimensional studio art to photography and advanced theatre performance. The school also offers several foreign language courses for Spanish and French, three social science courses that focus on politics and the history of the United States, and eight STEM courses that cover such subjects as accelerated math, analytic geometry, calculus, and environmental science.
Malibu Dining, Shopping & Entertainment
As one of the premier destinations in California, Malibu is the epicenter for many dining, shopping, and entertainment venues, providing you and your friends or family with numerous unique experiences.
Duke's Malibu is a festive seafood restaurant that provides visitors with scenic ocean views and an exotic menu filled with Hawaiian cuisine. This eatery is open specifically for lunch and dinner and offers an extensive menu that's lined with dishes such as Duke's classic burger, a ribs and chicken plate lunch, and steamed Alaskan King crab legs. You can pair your dish with a wide array of wines, beers, and cocktails, including many varietals from the vineyards of California. For dessert, try the key lime pie or chef's special hula pie.
Malibu Farm Pier Cafe is a casual farm-to-table eatery in Malibu that's open for breakfast and lunch, providing visitors with a healthy menu that focuses on locally sourced American cuisine. This destination looks out directly to the Pacific Ocean and includes several outdoor tables where you can sit and enjoy your meal directly on the pier. If eating there for breakfast, try the farm scrambled eggs or Swedish mini pancakes. Their lunch menu is comprised of small dishes like crab cakes and cauliflower quesadilla as well as larger entrees like the grassfed beef burger, grilled salmon, and breaded mustard chicken. This cafe is walk-in only, which means that there's no need to make reservations.
V's Restaurant & Bar is a posh, upscale restaurant that offers an elegant and intimate atmosphere where you can order from their expansive menu of American cuisine and specialty pizzas. This sleek eatery is open for brunch, lunch, and dinner, although you should consider making a reservation to ensure that a table is available. Some of their main entrees that you can sample while visiting include the spaghetti bolognese, grilled filet Mignon, and chicken Parmesan. If you're searching for a more unique dish, try the warm Spanish octopus. Their wine list is extensive and includes dozens of white and red varietals as well as sparkling champagne. If you stay for dessert, consider the spiced apple pie or Dutch chocolate peanut butter pie.
The Malibu Country Mart is a vast and highly popular outdoor lifestyle center with a focus on smaller boutique stores. Situated within the Malibu Civic Center, this shopping mall provides you with high-end retail stores that will allow you to purchase the latest fashion and accessories and eat at some of the best restaurants in the city. A few of the primary stores at this destination include Beauty Collection, Canvas Boutique & Gallery, Encore, and K Chocolatier by Diane Kron.
The Adamson House Museum is a historical museum in the heart of Malibu that's situated on a 13,000 acre ranch that belonged to the land owners of the entirety of Malibu before they sold the place in the late 1920's. The house and gardens at this destination provide you with a unique glimpse into the history of the city, allowing you to view a large variety of artifacts from the early 1900's. This place is open for tours from 11:00AM-3:00PM on Thursday-Saturday.
Given the fact that Malibu is considered to be the prime beach destination in the state, consider spending time at Zuma Beach, Malibu Surfrider's Beach, or the El Matador State Beach, each of which provides you with fun and exciting outdoor activities to partake in, from surfing and fishing to sunbathing and snorkeling!
Need help finding your Malibu dream home?
If you're interested in buying a home, selling a property, or would like to learn more about the Malibu area, contact Nicki & Karen of Ewing & Associates Sotheby's international Realty today!