North Ranch is a small community in Thousand Oaks that is regarded by residents as being one of the more beautiful and luxurious destinations in Southern California. Located within a somewhat rural section of Ventura County, this community is spread out over 4,700 acres of land, providing residents with picturesque views of the massive foothills and rolling terrain in the distance. Since this destination is a mere eight miles from the coast of the Pacific Ocean, sea breezes waft into the community on a regular basis, which helps to keep the weather pleasant and comfortable all throughout the year.

Many of the homes that are situated throughout this area are single-family residences that range between 2,500 and 6,000 sq. ft. in size, although there are also a substantial number of estate homes that offer larger floor plans, more spacious yards, and stylish amenities.
A select amount of homes in this community are estate properties, providing you with floor plans that are as large as 10,000 sq. ft. and have been custom built to match a variety of architectural styles. When you are searching for a home here, the real estate options at your disposal are varied and can fit a wide range of budgets.
North Ranch Homes for Sale
North Ranch is a private gated community that consists of many different types of homes, ranging from spacious single-family residences and town-houses to custom-built estate homes and mansions, many of which are outfitted with luxurious furnishings. As a gated community, residents benefit from additional privacy and security that they might not have when living in a public community. As a whole, this community is considered to be an affluent one in Thousand Oaks with the current median listing price is around $1.375 million, although it's possible to find properties that sell at upwards of $15 million.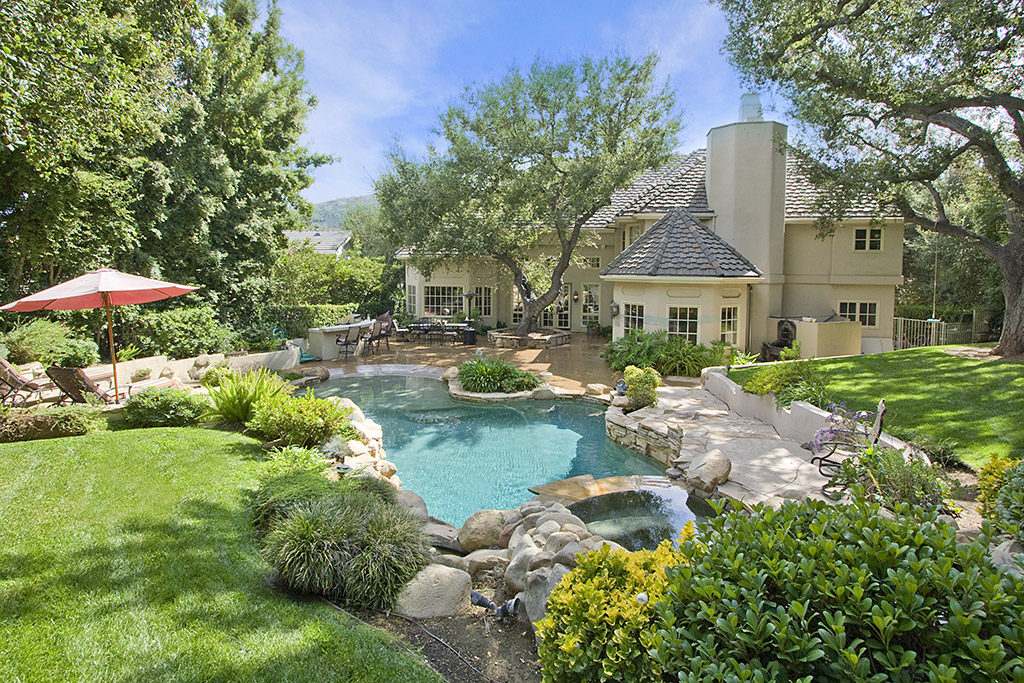 The current median listing price of $1.375 million is around $50,000 less than the median listing price in October 2016. Over this time, listing prices have remained relatively consistent with each passing month, as the lowest price was around $1.175 million in February of this year. Since home prices have remained consistent over the past year, this indicates that this is a continuing trend and that you will likely continue to see prices in this range, making it a great time to buy for prospective homebuyers.
Alongside this median listing price, homes stay on the market for around 47 days, which is a drop from the average of 60 in the months of October 2016 to January 2017, indicating that the real estate market in this area is currently somewhat competitive, which makes sense given the fact that the market is beneficial for buyers at the moment.
When taking the median listing price per square foot into account, you should expect to pay anywhere from $400-$410 per square foot, as this has remained the average within the real estate market throughout the past year. Although the listing price is over $1.3 million, the median closing price on a home in this area is just under $800,000, meaning that you should have substantial room to negotiate the listing price down before purchase.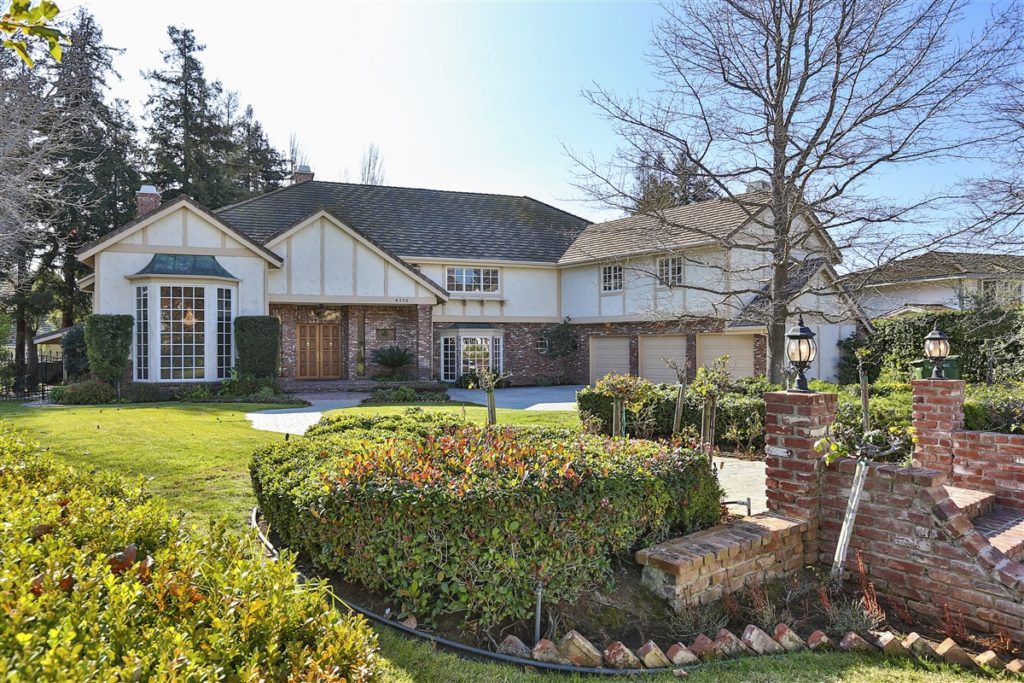 History of North Ranch
The history of this community began much the same way that the rest of Ventura County did, as it was initially inhabited by the Chumash Indians for thousands of years until the settlement of Spanish missionaries in the region during the late 1700's. These Spanish missionaries began to develop a large number of colonies in and around the community, which is where the majority of Chumash Indians went to live. Since that time, this area has existed as a neighborhood and unincorporated community of Westlake that went through much of the same historical events that the larger Conejo Valley went through.
It wasn't until 1973 that the area as a whole was annexed by Thousand Oaks and became an official neighborhood and community of the city. This community is bordered by Oak Park, a similar unincorporated community that remains as such because they chose not to be annexed into Thousand Oaks. Today, North Ranch is considered to be an exclusive, rural destination where people can live in relative peace and quiet, away from the hustle and bustle of downtown life.
North Ranch Schools & Education
This community is served entirely by the Conejo Valley Unified School District, where your children will have the opportunity of attending one or several of the numerous elementary, middle, and high schools under the Conejo Valley district. The elementary schools available to your children include Ladera Elementary, Lang Ranch Elementary, Glenwood Elementary, Westlake Hills Elementary, Conejo Elementary, and Westlake Elementary. As for the middle school options open to residents of the community, most will have the ability to attend either Los Cerritos Middle or Colina Middle, although a small number will be able to attend Redwood Middle, depending on where in the community you live. If your child is set to attend high school, the two schools available to residents of this community include Thousand Oaks High and Westlake High, both of which have a fantastic reputation as being some of the top-performing high schools in the state of California.
Only 8 Days Left! We look forward to welcoming back CVUSD students and families! Info on Back to School here:https://t.co/mOrKwfRevo pic.twitter.com/bLmdAUPF81

— Conejo Valley USD (@ConejoValleyUSD) August 15, 2017
Each school within the Conejo Valley Unified School District is known to provide the children and teenagers who attend with fantastic educations, which is displayed through the many awards and recognitions that each has received over the years. For instance, Ladera Elementary has received the Gold Ribbon School award, while Westlake Hills Elementary is known as a California Distinguished School and California Blue Ribbon School as well as a two-time recipient of the Governor's Performance Award. Almost all of the remaining elementary schools in this district have received similar awards in the past. Redwood Middle is known as a Gold Ribbon School, while Westlake High received the National Blue Ribbon award in 2016, as they were one of only 329 schools around the country to do so.
So proud of our 5th grade Wizards. Amazing job representing our school! pic.twitter.com/B9rYlxGCzq

— Westlake Elementary (@WestlakeWizards) May 23, 2017
Aside from the recognitions that these schools have received, which demonstrates the quality of education that they will provide to your children, many of these schools also offer unique educational and art programs that they could consider enrolling into, especially as they enter their middle and high school years. Each middle school in the area, such as Redwood Middle and Colina Middle, offers Algebra 1 as an advanced course that can prepare your children for taking STEM courses in high school and college.
Both Thousand Oaks High and Westlake High offer their fair share of advanced courses. For instance, Thousand Oaks High provides their students with the ability to enroll into two English courses, five social science courses like European history and human geography, four foreign language courses that include French and Japanese, three arts courses, and a unique technical course that focuses on specialized machining and forming technologies. Both of these high schools also offer around 10 STEM courses that range all the way from chemistry and environmental science to calculus, statistics, and computer science.
North Ranch Dining, Shopping & Entertainment
While this community is a smaller one in nature, it has close proximity to a wide array of dining, shopping, and entertainment destinations that serve as a gateway to the area once you've moved there. Many of these destinations are situated within Westlake Village, which is just nearby the community.
Aroha, New Zealand Cuisine and Bar is an intimate restaurant that specializes in New Zealand game meat, seafood, and craft cocktails that you can sample while visiting. The setting is an upscale and elegant one that offers covered patio dining outside, allowing you to take in the sights while you eat. With its New Zealand origins, the menu is unique which includes dishes like a New Zealand lamb loin, New Zealand cloudy bay clams, and Kawakawa free range roast chicken. A separate children's menu is available if you take your children, while the restaurant itself is primarily open for dinner, save for Sundays when they open for lunch.
Hook Burger is a hip and chic eatery nearby the community that offers creative sandwiches and burgers as well as an extensive beer and wine list. The atmosphere inside is friendly, inviting, and lively, enhanced by the fact that four HDTVs are situated throughout the place, allowing you to catch the game while eating there. Their grilled sandwiches and burgers include options like a hickory burger, California burger, spicy crispy chicken sandwich, and bistro club sandwich. The menu prices are largely inexpensive, making it a great place to visit for a quick bite to eat.
The Promenade at Westlake is a premium shopping center in Thousand Oaks that provides you with access to a wide range of brand name stores and stylish boutiques as well as a one-of-a-kind luxury movie theater that's known as Cinepolis Luxury Cinemas. If you wish to do some shopping when visiting The Promenade, some of the main stores within this shopping center include Brandy Melville, Brighton Collectibles, Nike, Sephora, and Vintage Grocers. When it's time for lunch or dinner, consider stopping by the Champagne French Bistro, Marmelade Cafe, or Paul Martin's American Grill, each of which offers a distinctive menu that you're sure to enjoy.
The North Ranch Center is a pristine event venue set among the Santa Monica foothills, providing you with a destination that offers peace and tranquility. The elegant interiors of this venue include a spacious banquet room and stage area where you can host any type of event, from weddings to business conferences. The sun-filled terrace outside makes a fantastic secondary location if you wish to use several different areas for the event in question. When visiting or hosting an event, a wet bar can be found in the banquet hall while a dry bar is located in the lobby.
The North Ranch Country Club is a prestigious country club that is welcoming to residents of the community, providing them with a scenic backdrop of the Santa Monica Mountains and three beautiful 9-hole courses to play on, which are referred to as the Lakes, Oaks, and Valley courses. Many holes are known for having small greens that require accuracy and precision if you wish to score well. Aside from the courses, members of this country club gain access to a tennis clubhouse with 12 courts and five-star dining at the in-house restaurant that is unique for offering over 350 different wines by the bottle.
Need help finding your North Ranch dream home?
If you're interested in buying a home, selling a property, or would like to learn more about the North Ranch community, contact Nicki & Karen of Ewing & Associates Sotheby's international Realty today!