Lake Sherwood is a popular lakeside community in the Conejo Valley that's located within the scenic Santa Monica Mountains and is notable for the reservoir of the same name that sits directly in the center of the community. Due to its location among the Santa Monica Mountains, the weather in Lake Sherwood is comfortable all throughout the year, especially in the spring and summer months with a breeze that comes off the mountains.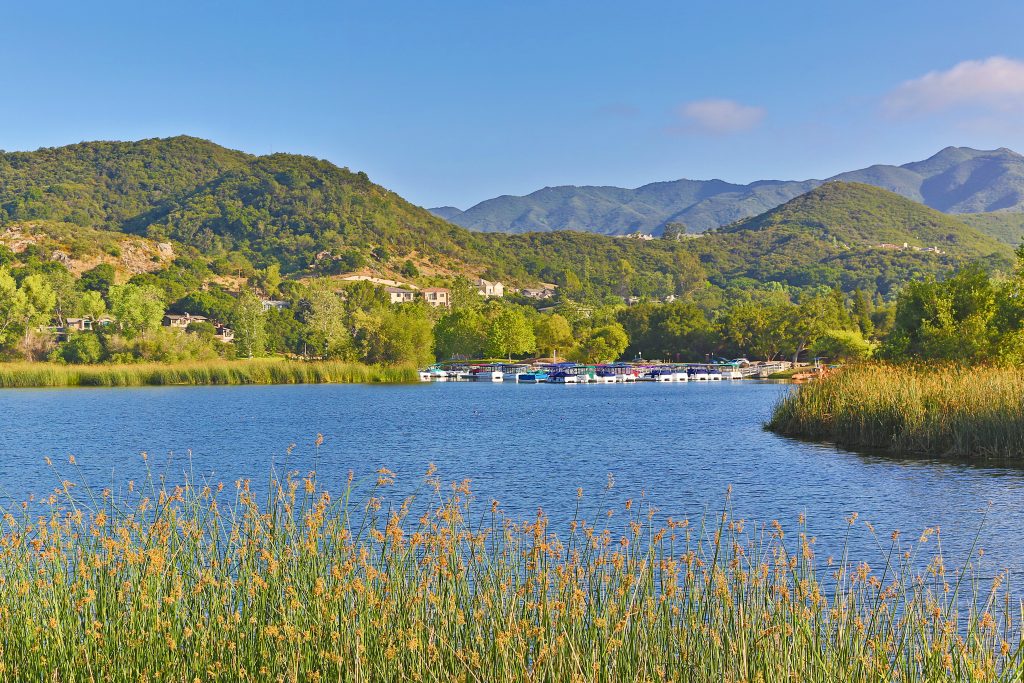 With a population of around 1,500, Lake Sherwood is a small luxury residential destination that benefits from its compact size, as it caters to a strong sense of community. This area is almost entirely residential and plays host to around 660 homes, of which the majority are single family residences and townhouses, although there are many  estate homes in the area that offer more luxurious furnishings and more spacious grounds. While Lake Sherwood is a relatively small community, it consists of numerous guard-gated neighborhoods that will provide you with the utmost in privacy and security for your home and your family.
Lake Sherwood Homes for Sale
Lake Sherwood is comprised of nearly 660 homes, many of which offer beautiful views of the nearby lake. Three of the neighborhoods within this community are electronically-gated and watched over by guards on a 24/7 basis. Many of the homes you'll find in Lake Sherwood are single-family residences, although most of these are very stylish and luxurious, offering a wide array of amenities for you to enjoy, such as fireplaces, outdoor pools, and spacious lots. The homes in Lake Sherwood typically range in size between 2,500-4,000 sq. ft., although there are a selection of homes that can be found below or above this range. At square footage higher than 4,000, there are several estate homes that you might wish to consider if they are within your budget, as they usually range in price from $4-10 million.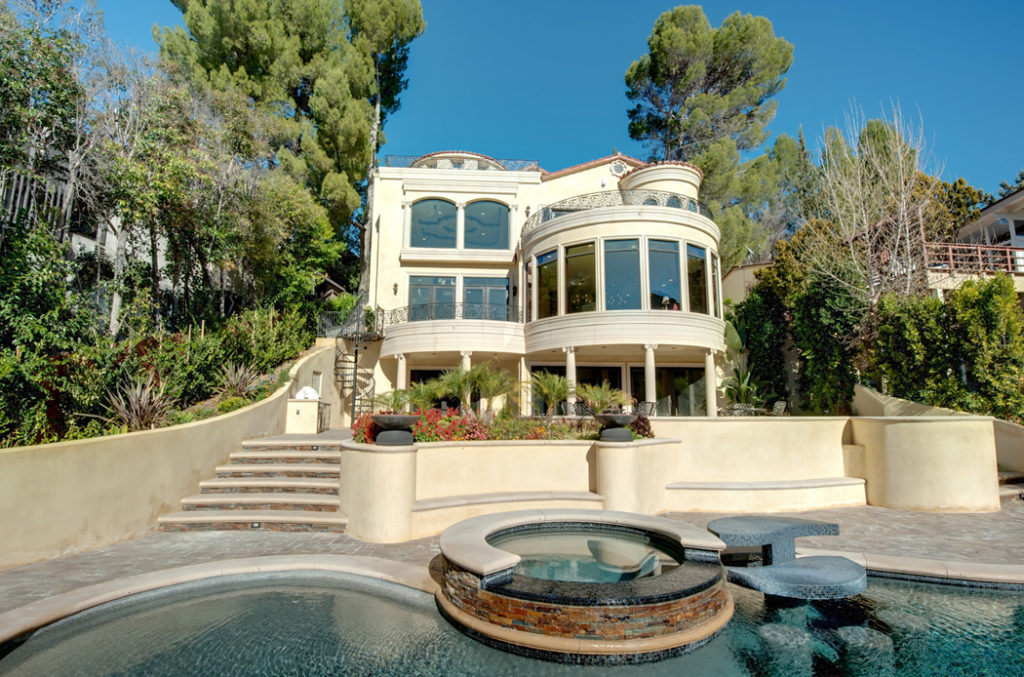 The real estate market in Lake Sherwood is currently a healthy one, as the area has seen an increase of about six percent in home prices over the last year, despite the fact that the average price per square foot has fallen in that same time period of just over $515 to just under $500. Although there have been a couple of substantial dips or rises in the median sales price for a home in any given month throughout the past five years, the market has seen a consistent increase in home prices. Aside from a few months in the previous two years, the median sales price has been increasing from an average of $1.3 million to its current average of $1.5 million. These trends in pricing allow you to go into a home buying situation with full knowledge of what you should be paying, especially with the knowledge of the current price per square foot. Although the median listing price is $1.5 million, it should be noted that the average closing price in Lake Sherwood is right around $1 million, which means that you have room to negotiate when considering the purchase of a new home.
The Sherwood Country Club
The Sherwood Country Club is a premier country club in the heart of Lake Sherwood that was designed to be used by residents of the community. The homes surrounding this country are among the most luxurious in Lake Sherwood and exist within a guard-gated community. Many of these houses are single-family residences with large yards and stylish amenities, although there are a few custom estate homes situated within the community.
Located at the base of the Santa Monica Mountains, the Sherwood Country Club is among the most picturesque in all of California and consists of a sprawling 18-hole course that was officially designed by famous golfer Jack Nicklaus. Along with the golf course, there's a driving range available for golfers who are looking to spruce up their game as well as an elegant golf clubhouse where members can socialize and dine in whenever they want. The greens and fairways are always kept in pristine condition, ensuring that your swings hit their target and are never adversely affected by terrain problems.
As you golf, you'll be provided with spectacular views of the nearby mountains along with the oak, sycamore, and willow trees that line each hole. While this country club is designed primarily to act as a golfing destination for its members and their families, it's also outfitted with numerous state-of-the-art amenities, from a full spa and Olympic sized swimming pools to a tennis clubhouse and fitness center. The designers of this country club want it to be a local retreat for residents of the community and have equipped it with all of the amenities that are required for it to be so.
History of Lake Sherwood
For many centuries, Lake Sherwood and the vast majority of Conejo Valley as a whole was inhabited by communities of Chumash Indians. This remained the case until the arrival of Spanish expeditions to much of California in the late years of the 18th century. At this point, Lake Sherwood and a substantial portion of the surrounding area was named Potrero Valley until California became the 31st state in 1850. Once this occurred, the land of Potrero Valley was sold and would eventually switch hands several times over the next 75 years, mainly to ranch owners and agricultural businesses. It wasn't until the early 1920's that the area now known as Lake Sherwood began to rise in popularity among residents of California, due mostly to the land being transformed into Sherwood Forest for the creation of the popular "Robin Hood" film that was helmed by legendary director Douglas Fairbanks.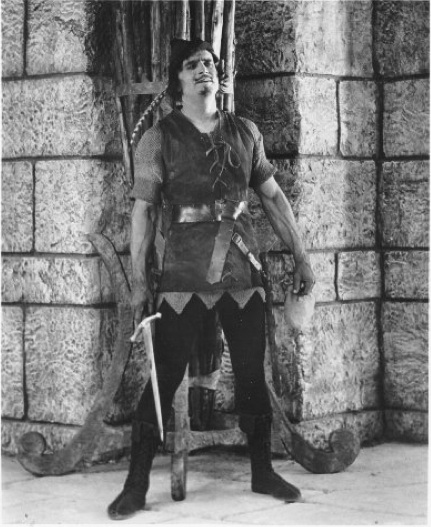 Since that time, the area surrounding the reservoir became known as Lake Sherwood and was used for the shooting of many films and TV shows. Once the land was purchased by David Murdock in 1985, the community began to see the development of homes and properties, quickly becoming the luxurious community that it's known as today. Along with the three gated neighborhoods developed at this time, the Sherwood Country Club was also formed, becoming one of the most renowned country clubs throughout the whole of the United States.
Lake Sherwood Schools & Education
Lake Sherwood is served entirely by the Conejo Valley Unified School District, as children are allowed to attend Westlake Elementary, Colina Middle, and Westlake High. Each of these three schools is known by residents of Lake Sherwood to provide the children that attend with excellent educations that will pave the way for their college and adult lives. These schools have also received many awards and a substantial amount of recognition over the years, mainly for achieving some of the highest test scores in California. For instance, Westlake Elementary recently received the California Distinguished School award while Westlake High was recognized as one of the National Blue Ribbon Schools, an award that was received by only 329 schools nationwide that year.
It's a full house this AM at @ConejoSchoolsFd's State of the Schools w/ keynote speaker @MarkMcLCVUSD -supportive communities are priceless! pic.twitter.com/frXXQ1dUNv

— Conejo Valley USD (@ConejoValleyUSD) October 11, 2017
If your child is set to attend one of these schools, both Colina Middle and Westlake High offer a range of unique programs that your child can sign up for if they wish to take advanced classes that will further their education. At Colina Middle, an advanced Algebra 1 STEM course is available for any children that would like to prepare for high school and possibly an eventual career within a STEM industry. As for Westlake High, this school comes with the choice of many interesting advanced programs to select from, including an English language course, an English literature course, five advanced foreign language courses that allow your children to learn everything from Chinese to French, four art courses, and five social science courses. Along with these, there are nine advanced STEM courses available for your children, such as advanced chemistry, calculus AB, biology, statistics, and computer science.
Lake Sherwood Dining, Shopping & Entertainment
Since the vast majority of the area within the community of Lake Sherwood is residential, Lake Sherwood residents use Agoura Hills, Westlake Village, and Thousand Oaks for all of their dining, shopping, and entertainment needs. These areas are very close to Lake Sherwood, providing you with easy access to exciting destinations.
Zin Bistro Americana is a fine dining restaurant nearby Lake Sherwood that specializes in American cuisine and provides visitors with a relaxed and cozy atmosphere. They are open for lunch, brunch, and dinner, and offer a wide selection of dishes for you to select from, including numerous seafood dishes like the Ahi tuna tartar and Atlantic salmon. This eatery is well known for its dessert menu, which is lined with a dozen sumptuous desserts as well as a handful of dessert drinks like the black truffle latte.
Located with the Westlake Plaza & Center, Tuscany il Ristorante is an elegant Italian restaurant that offers an authentic Italian experience for anyone who enters. Although the food is exquisite and the menu filled with upscale dishes, the atmosphere within was designed to match the tranquility and beauty of the nearby area. Inside the menu, you'll find a large variety of dishes that you can select for either lunch or dinner, including the linguine with fresh clams, imported Mediterranean spigola, and Berkshire pork chop.
The Oaks is one of the larger shopping centers in the greater Thousand Oaks area and is known as the place to go when you wish to shop among many of the brand name stores like Macy's and Nordstrom. This shopping center is uniquely designed as a two-level, indoor/outdoor shopping mall that houses over 180 shops and restaurants for you to browse. When you're not shopping inside or eating at one of the dozens of restaurants within the premises, stop by the Muvico 14 movie theater, which provides visitors with state-of-the-art amenities and highly comfortable recliner chairs that make watching a movie a relaxing experience.
Situated on a 1,000-acre ranch and vineyard, Malibu Wine Safaris is a delightful winery situated on the outskirts of Malibu that provides visitors with an eventful open-air adventure where they can watch wine being made and sample some of the most delicious varietals made in California. Throughout the tour, you'll be able to sip wine while glimpsing some of the local and exotic wildlife that are housed within the ranch, including alpacas, llamas, and yaks. There are seven different tours to select from, each of which extends from 60-120 minutes and allows you to sample anywhere from 2-8 wines.
Need help finding your Lake Sherwood dream home?
If you're interested in buying a home, selling a property, or would like to learn more about Lake Sherwood, contact Nicki & Karen of Ewing & Associates Sotheby's international Realty today!