The Conejo Valley has long been considered to be a premier destination in Southern California due to its proximity to sunny Santa Barbara, the bustling streets of Downtown Los Angeles, and the beautiful city of San Diego. The valley itself is where many people choose to live due to its panoramic mountain and valley views, the security and privacy afforded to residents, and the presence of fantastic schools and friendly communities. Among the most popular communities throughout the Conejo Valley are those of Oak Park, Westlake Village, Thousand Oaks, and Agoura Hills, each of which provides you with many luxurious homes to select from, whether you're in the market for a spacious single-family residence or a stylish estate property.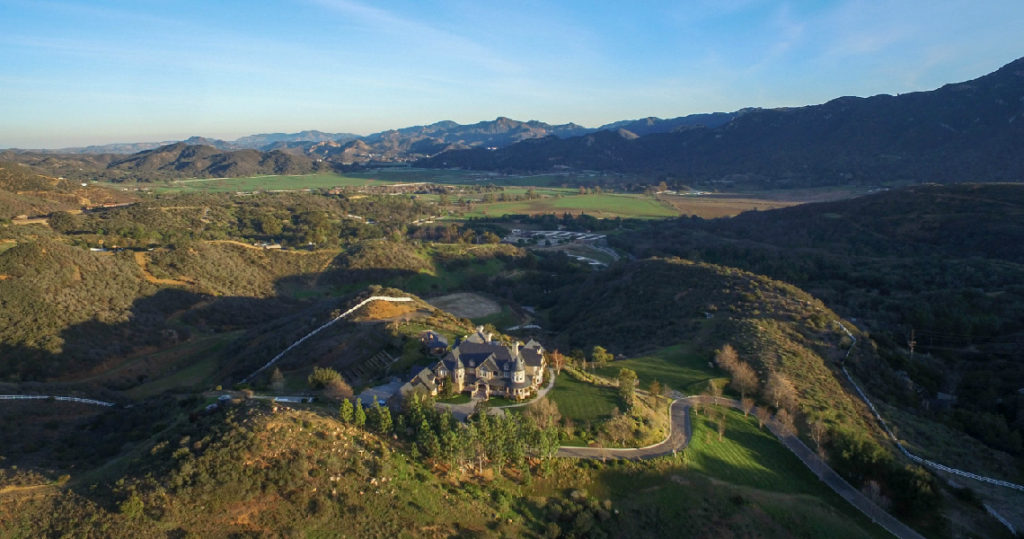 About the Conejo Valley
The Conejo Valley is a vast region that spans the southeastern portion of Ventura County as well as the Northwestern portion of Los Angeles County. The communities throughout the region offer something for everyone, as they are filled with urban locations, suburban neighborhoods, and rural areas where you can relax in peace and quiet. There are a total of seven major communities in the Conejo valley, including Lake Sherwood, Thousand Oaks, Westlake Village, Newbury Park, Agoura Hills, Oak Park, and a part of Calabasas. Each of these communities has proven over the years to be highly desirable to prospective homebuyers who are looking to settle down in a place that offers comfortable weather and convenient access to some of the more popular shopping and entertainment destinations in Southern California.
See our Conejo Valley featured homes for sale
If serenity and beautiful vistas is what you're looking for, Lake Sherwood offers these in spades, as the unincorporated community is situated in the Santa Monica Mountains and overlooks the Lake Sherwood reservoir. This community is also home to the prestigious Sherwood Country Club, a members-only golf course that is surrounded by a neighborhood comprised entirely of luxury properties.
Westlake Village is another community in the Conejo Valley that's surrounded entirely by open space, providing residents of the community with many hiking and equestrian trails to traverse as well as a wide array of picturesque parks that make for wonderful destinations for a picnic or a walk with your furry friend.
If you're considering a property in Newbury Park, this destination is among the most affluent cities in the Conejo Valley, as it provides prospective homeowners with a vast number of luxury homes and sterling properties. Given its proximity to the Santa Monica Mountains, Newbury Park is a somewhat rural community, although its seen a boon in high-tech companies over the past decade or so.
As for Agoura Hills, this city is known to be a great destination for families, largely due to the presence of seven public schools within the city. If you're a fan of music, Agoura Hills is highly regarded for its live music scene, as The Canyon Club is a popular and intimate music venue that has played host to such musicians and bands as The Foreigners, Boyz II Men, and Cyndi Lauper over the years.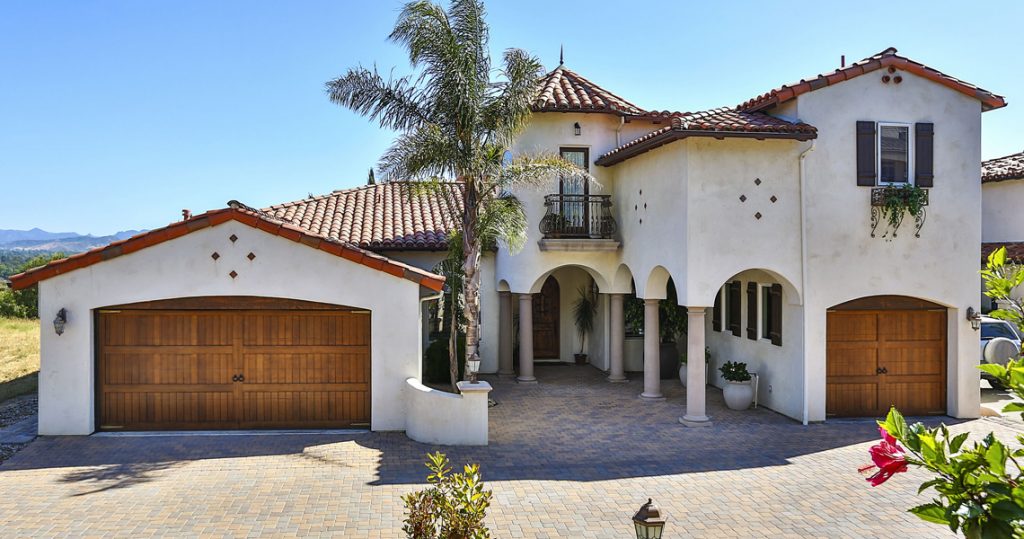 Thousand Oaks is one of the largest cities in Southern California and is the most populated area of the Conejo Valley. Residents of Thousand Oaks choose to live there primarily for the fact that the city is considered to be one of the safest places to live in the United States, which is reflected by it being named by public agencies as the fourth safest city in America with a population of over 100,000. This city is the cultural center of the Conejo Valley and is home to such well-traveled destinations as the Conejo Valley Art Museum, the Conejo Players Theatre, and the Thousand Oaks Civic Arts Plaza.
Just beside the community of Agoura Hills is Oak Park, a large unincorporated community in the Conejo Valley that offers dozens of parks, open spaces, and hiking trails. If you're planning a day out in Oak Park, you will have access to three open space areas where you can see nature at its most undisturbed, ten scenic parks, and ten trails that can be used for hiking, biking, running, and climbing.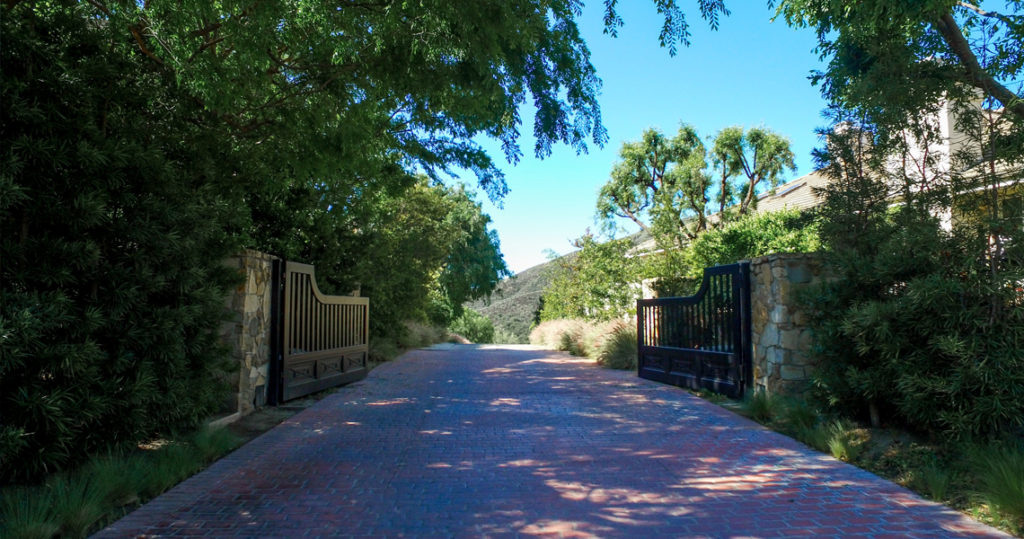 The final major community in the Conejo Valley is that of Calabasas, which is a city in Los Angeles County that offers a large variety of things to do and places to visit when you're not working or at school. The city strives to achieve a sense of community among its residents through numerous events held every year such as The Fine Arts Festival, The Pumpkin Festival, and Eggstravaganza.
Conejo Valley Real Estate
One of the primary reasons that many people choose to live in the Conejo Valley is due to the fact that there are a wide array of different types of homes and settings available to select from! Within the Conejo Valley, you can find everything from single-family homes in suburbs to ranch-styles homes with acres of open land for farming or riding horses. If you're searching for privacy and seclusion when selecting a home, many luxurious estates can be found all throughout the Conejo Valley, providing you with large property lots due to the proximity that the Conejo Valley has to the Santa Monica Mountains.
If luxurious estates are what you're looking for, these higher end homes are prevalent in Newbury Park and the area surrounding the Sherwood Country Club in Lake Sherwood. In most cases, the higher end properties will be more remote and less condensed than the suburban communities.
See Nicki & Karen's Southern California Luxury Real Estate for sale
Although the prices for homes differ substantially depending on which community you're considering within the Conejo Valley as well as the many neighborhoods in these communities, the median listing price for a home in the Conejo Valley is right around $700,000, although the closing price is just above $680,000. Despite this relatively low average, many of the areas throughout the Conejo Valley are more affluent in what they offer, as you can find properties that reach into the lower $20 million range if that's what you're looking for. Many of the communities in the Conejo Valley offer a wide diversity of neighborhoods and types of properties that are available to you, allowing you to live in most of these communities at practically any budget.
As one of the largest cities in Southern California, Thousand Oaks has a few neighborhoods where home prices average around $700,000 as well as ones where the average is closer to $2 million, the latter of which can be found within the Woodbridge Homes and Lang Ranch neighborhoods. While single-family residences, ranch-style homes, and large estates are among the most common property types in the Conejo Valley, there are also many condos and townhomes for you to consider in almost every community. For instance, much of the area surrounding the reservoir in Lake Sherwood consists of stylish townhouses that offer simple floor-plans and beautiful lake views. As you're searching for a home in the Conejo Valley, you'll discover that there are many gated neighborhoods that offer 24/7 security and guaranteed privacy, which is a benefit that causes most of the homes within these gated neighborhoods to be pricier and on the larger side, some of which are estate homes.
History of the Conejo Valley
The Conejo Valley has a lengthy history that's tied to that of Ventura County and Los Angeles County, as the Chumash Indians made their home for thousand of years throughout much of the land that now exists as the Conejo Valley. The place remained a home to the Chumash up until the late 1700's with the arrival of Spanish missionaries who would eventually set up numerous missions throughout California.
As Spain fought with Mexico, most of the land throughout the Conejo Valley would switch over to Mexican ownership before eventually becoming a fully realized part of California once it became a state in 1850.
The land was used mostly for farming and traveling purposes until the arrival of movie production crews in some of the more undeveloped areas starting in the 1920's, although much of the Valley didn't start to become what it is today until the development of the Ventura Freeway in the 1950's. Almost immediately after the creation of the Ventura Freeway, areas that would soon become Thousand Oaks, Calabasas, and Westlake Village began to spring up and were quickly popular among people looking to settle down in Southern California. Today, the Conejo Valley is prized for the breadth of interests that you can pursue when living there and the communities within that offer luxurious homes and properties to suit every budget.
Conejo Valley Shopping, Dining, & Entertainment
While many people choose to travel to Malibu, Los Angeles, or San Diego for entertainment or shopping, the Conejo Valley is home to numerous major hubs of shopping, dining, and entertainment that are considered to be some of the best of their kind in California.
The Oaks is a two-level open-air shopping center in Thousand Oaks that provides visitors with access to more than 180 shops and restaurants, which means that you can visit once and only see a fraction of what it has to offer. Some of the premier shopping destinations in The Oaks include Sephora, Dick's Sporting Goods, Macy's and Nordstrom.
The Commons at Calabasas is a retail and entertainment complex that's designed around providing you with an upscale experience. The high-end retail stores inside include such favorites as Barnes & Noble, Kate Spade, L'Occitane, and Williams-Sonoma. The Edwards Grand Palace movie theater is also situated on the premises, which makes for a great stop after a day of shopping.
Osteria Orto is a premier eatery in Agoura Hills that specializes in authentic Italian cuisine. All of their dishes originate from the Le Marche region of Italy, allowing you to taste many dishes you've likely never sampled before. Their menu is seasonal and is designed to use only fresh and local ingredients, which is why you'll notice that the desserts are new every day and are made on the whims of the chef.
Mastro's Steakhouse is a chophouse in Thousand Oaks that provides visitors with an elegant and luxurious atmosphere as well as a menu that focuses primarily on fresh seafood and prime steaks. If you visit in the evening, you may be able to listen to live music while eating.
Although many well known golf courses are situated throughout Southern California, the Sherwood Country Club is among the area's most prestigious, as it's a private country club in Lake Sherwood that boasts a mere 375 members and has played host to many PGA tour events over the years. The 18-hole course offers unparalleled beauty, while the amenities inside the clubhouse provide you with the utmost in luxury due to the inclusion of a tennis clubhouse and a state-of-the-art fitness facility.
The California Museum of Art is a popular art museum in Thousand Oaks that offers a glimpse at both traditional and modern art pieces. The majority of the exhibitions and collections housed within this art museum are temporary, typically on display for several months. While visiting, you'll be able to view landscapes, abstract pieces, and portraits from a wide variety of artists.
Are you looking to call the Conejo Valley home?
As not only experienced local Conejo Valley real estate agents but residents of this wonderful community, Nicki & Karen of Sotheby's International Realty have years of experience buying and selling luxury homes and estates in the Conejo Valley.
With years of local Southern California Luxury Real Estate experience, resources, and professional networks at our disposal, you can be sure that we have what it takes to get you the best price for the home of your dreams! Contact us today or start your search with our free to use MLS search feature!