Because of its location, residents of the Conejo Valley are provided with spectacular panoramic views of the valley as well as the surrounding Santa Monica Mountains. The privacy and security provided by these mountains makes for the perfect panoramic views of this spectacular landscape for luxurious custom-made homes situated all throughout the Conejo Valley. Due to these benefits, many notable celebrities and professionals own homes within these communities in order to maintain a private life where they can enjoy a peaceful home away from the city.
When you're searching for a home in Southern California, the luxurious real estate communities within the Conejo Valley offer you destinations where you can relax and enjoy the beautiful surrounding valley and mountain views, while also providing you with close proximity to all of life's necessities, from shopping and dining to entertainment and the hustle and bustle of downtown Los Angeles.
Calabasas
Calabasas is a popular city in the Conejo Valley that's situated within the northwest Santa Monica Mountains, providing residents with amazing views no matter where they live. The luxury homes found in Calabasas are built primarily in the Mediterranean Revival architectural style, which is one of the most popular throughout Southern California, and are classified as estate homes and ranch-style properties, both of which provide you with luxurious and stylish amenities as well as expansive lots and gorgeous views. Some of the best views in the city can be found at The Oaks of Calabasas, particularly if you purchase a home within the Estates, which is an exclusive area within The oaks of Calabasas that offers larger custom estate homes with floor plans that typically reach higher than 10,000 sq. ft.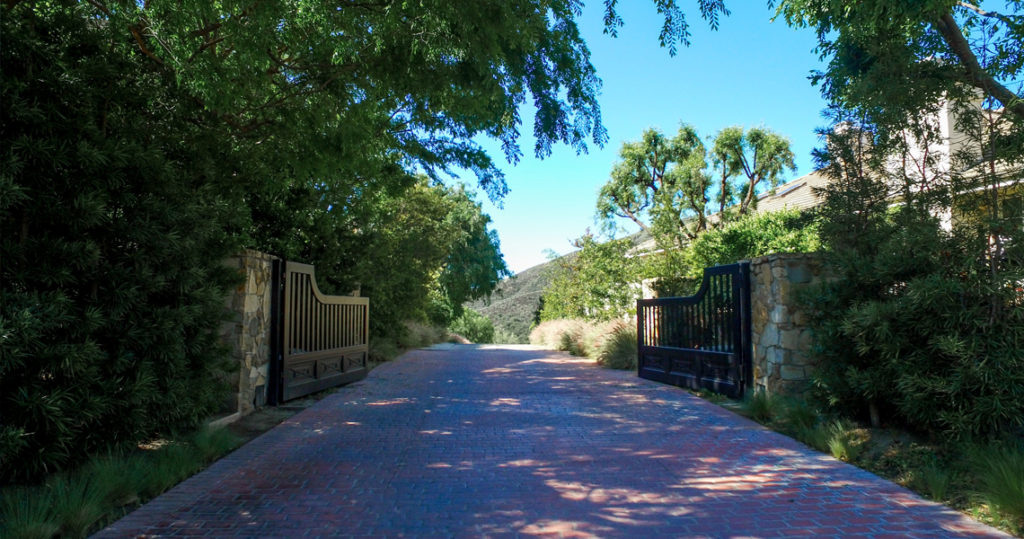 When you purchase a home within The Oaks of Calabasas or the more exclusive Estates portion of this community, you will be provided with the utmost in privacy due to the gated aspect of the community as well as the presence of 24-hour security guards. Some additional gated communities that you might want to consider if privacy and security are at the top of your list as a prospective homeowner include Calabasas Hills, Calabasas Park Estates, and Mountain View Estates, the latter of which stays true to its name by offering some of the most picturesque mountain views in the city. Because of its close proximity to downtown Los Angeles as well as the numerous upscale and luxury communities throughout the area, Calabasas is home to many celebrities, including Marcia Clark, Toni Braxton, Britney Spears, and Kanye West.
Hidden Hills
Hidden Hills is a popular gated community within the Conejo Valley that's located just nearby the Santa Monica Mountains and is also bordered to the north by the Upper Las Virgenes Canyon Open Space Reserve, providing residents of the city with scenic mountain views. Given the exclusivity of this community, many of the homes within are luxury homes that will run you anywhere from $2.5-20 million. The majority of these homes are large single-family residences and spacious estates, the latter of which provide you with many architectural styles to select from, including contemporary styles as well as the lovely French Normandy style.
These homes can range anywhere from 5,000-25,000 sq. ft. and will provide you with the height in luxury, from private outdoor swimming pool and spa areas to stylish interior furnishings such as glass elevators and elegant chandeliers. Many of the estates with a listing price of $5 million or above also offer vast lots that allow for the planting of gardens or the installation of additions to the home.
Those who live around the western portion of the Hidden Hills community are provided with some of the best views in the area, as most of these homes offer close-up views of the nearby Santa Monica Mountains. The entire community is gated, which means that you are provided with a substantial amount of privacy and security no matter which home you purchase in the area. The gated community of Hidden Hills is known for being home to such famous celebrities as Jamie Foxx, the Kardashian family, Miley Cyrus, and Tyson Chandler.
Topanga & Malibu
Topanga and Malibu are two destinations in the Conejo Valley that sit side by side and provide residents with plenty of local outdoor activities and some of the most scenic views in California. Although Malibu is known as a beach city that offers luxury estates and oceanfront properties, several mountainous regions are situated within the city, allowing you to find a property that offers mountain views.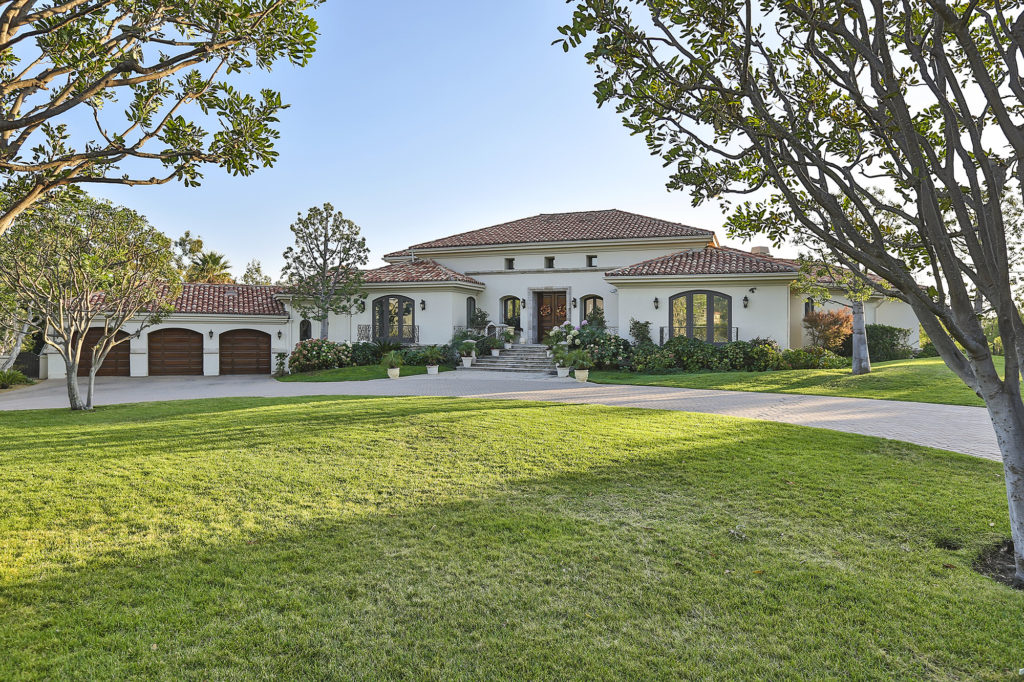 If you are considering searching for a home in Malibu yet still would like to enjoy mountain views, it's recommended that you start your search a home a little further away from the coast, although some of the luxury estates around the coast offer both ocean and mountain views.
As for Topanga, it is located directly within the Santa Monica Mountains, which means that you are provided with valley and mountain views with any home you purchase. The luxury homes in Topanga differ from those closer to the Malibu coast, as many are built with a more rustic aesthetic and are nestled within the trees of the Santa Monica Mountains. If you want the best views, the homes in Topanga that are nearby the Lower Topanga Canyon provide beautiful mountain scenery in spades.
If privacy is what you're searching for in a home, the numerous gated communities in Malibu should have what you're looking for, particularly the neighborhoods of Malibu Cove Colony, Big Rock Beach, and Carbon Beach. Although not gated, the Sierra Retreat neighborhood is rural and secluded, offering wooded canyon surroundings that should be to your liking. Both Topanga and Malibu have served as popular destinations for celebrities from a variety of industries, including Viggo Mortensen, Charlize Theron, Goldie Hawn, Robert Redford, and Whoopi Goldberg.
North Ranch
The 4,700 acres of North Ranch provide residents with a private and exclusive destination in Westlake Village that offers majestic views of the nearby mountains, foothills, and rolling terrain. The many luxury estates in this community were built with the scenic views in mind, which means that mostly any property you choose will offer picturesque views. North Ranch is also known for being home to the esteemed North Ranch Country Club, which is a favorite destination among residents of the community.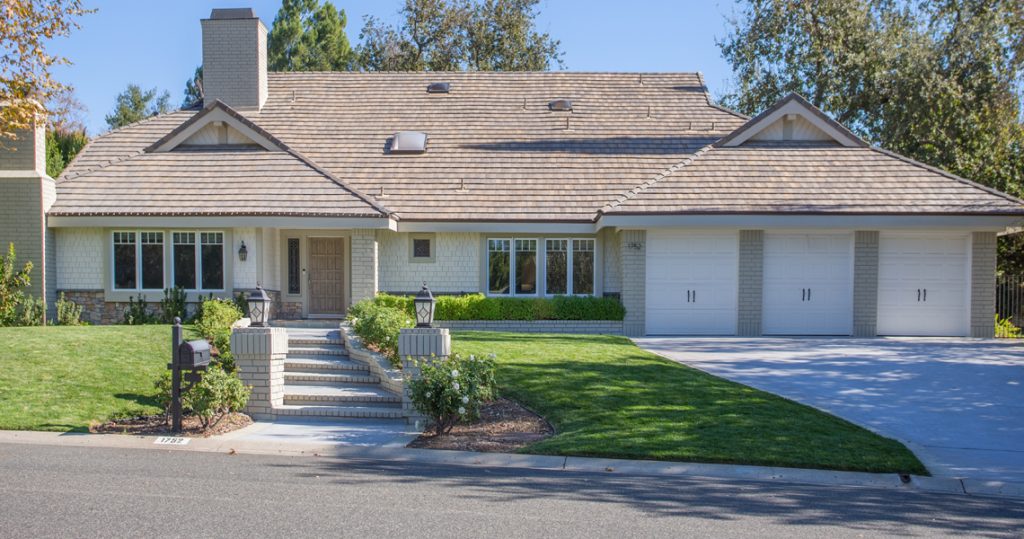 The luxury homes in this area range in price from just under $2 million to well over $10 million, allowing you to select the home that matches your budget. Most of these homes are single-family residences, although you'll find a number of custom estate homes as well, especially as you get closer to the North Ranch Country Club. When searching for a home that offers privacy, any house nearby the aforementioned country club will typically provide you with the privacy that you're looking for as well as some of the best views in the community.
As with most of Westlake Village, the gated community of North Ranch is known as being home to numerous celebrities, including James Caviezel, Guillermo Del Toro, and Joe Montana.
Hidden Valley
Hidden Valley is a private community that's bordered by the Santa Monica Mountains National Recreation Area to the south, providing residents with wonderful mountain and valley views, especially among prospective homeowners who choose a home in the southern portion of the community. This unincorporated community consists almost entirely of large ranch-style homes and estates, due primarily to the fact that the area is known as an equestrian community. Most of the luxury homes in Hidden Hills consist of lots of at least 20 acres and are built in many different styles, as a large number of these homes have been custom built by previous owners to match their exact specifications.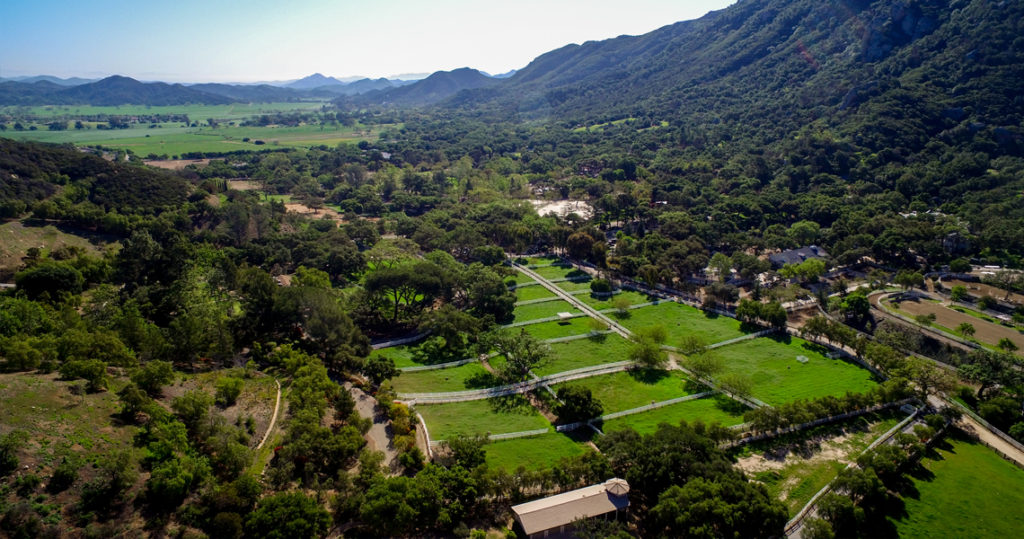 These luxury estates are typically built with vast gardens, pool areas, wood fireplaces, and any number of additional amenities, most of which are designed to match the rustic and natural look of Hidden Valley as a whole. Although there is a large amount of land in Hidden Valley, there are only a few hundred residents within the community, making it one of the more exclusive mountain communities in the Conejo Valley!
This small community is known for its privacy and seclusion, which is the primary reason as to why it plays host to various celebrities, from Tom Selleck to Ellen DeGeneres, the former of which lives on a ranch that was formerly owned by popular singer Dean Martin.
Somis
While North Ranch and Hidden Valley are among the most rural communities in the Conejo Valley, Somis might top them all, as it's a small unincorporated community wherein the main thoroughfare through the town consists of a small number of shops, businesses, and a fire station. Due to the rural nature of this community, the majority of properties throughout Somis are innately secluded, offering you the privacy and serene atmosphere that you might be looking for when selecting a home in the valley.
Somis consists almost entirely of open plains and fields with vast estate homes dotted here and there throughout the landscape. The nearby location of the Los Padres National Forest to the north of Somis provides residents with all of the mountain and valley views that they require, allowing you to feel as though you're living out in the country and thousands of miles away from civilization, despite the fact that Somis is mere minutes away from Thousand Oaks.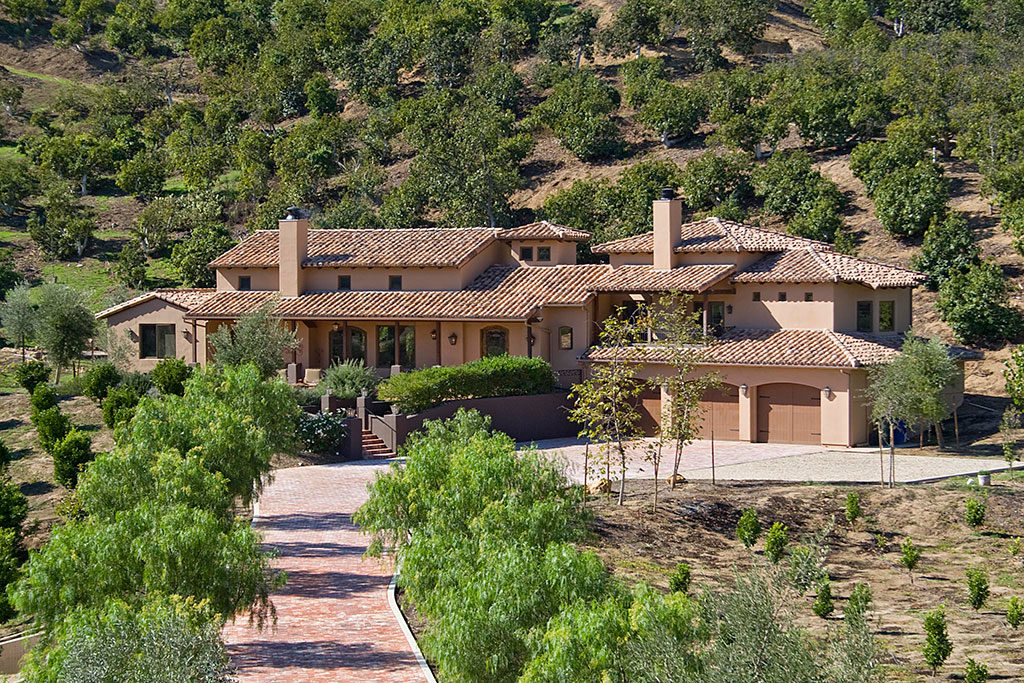 Much like North Ranch, the luxury estates in Somis consist almost entirely of ranch-style homes that offer large lots and convenient access to equestrian facilities. Although the floor plans for these luxury houses typically range in size from 3,000-7,000 sq. ft., many of the properties are situated on lots of 5-20 acres.
Given the proximity to the Los Padres National Forest, the best views in the community are towards the northern portion of Somis nearby Santa Paula and Barksdale. If privacy is a chief concern of yours when selecting a home in the Conejo Valley, consider the estates that offer lots of 15-20 acres. Given the fact that Somis is one of the more rural destinations in Southern California, it's a favorite spot for celebrities and has been home to many over the years, including Kaley Cuoco and Cody Kasch.
Need assistance finding your dream home?
If you're interested in buying a home, selling a property, or would like to learn more about the Westlake Village community, contact Nicki & Karen of Ewing & Associates Sotheby's international Realty today!