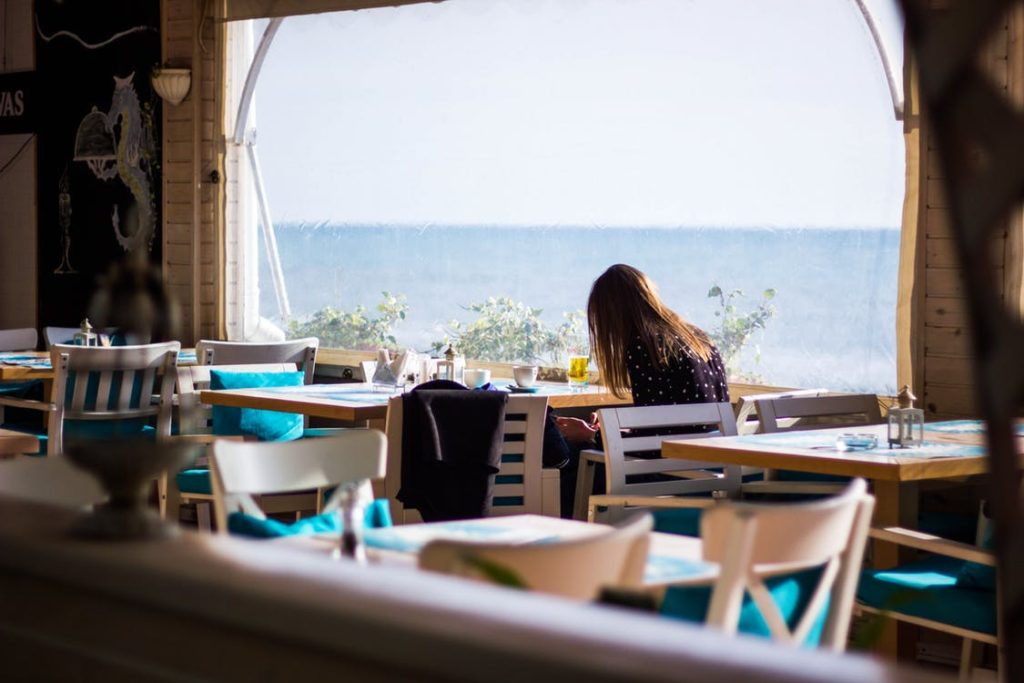 Malibu is a world renowned location that offers comfortable coastal living and easy access to the many beautiful beaches that the city is famous for. The people who call this city home typically lead a relaxing and peaceful lifestyle that's accompanied by sunny weather and fantastic temperatures. The Southern California coastline is a great spot for surfing, sunbathing, and all manner of fun and exciting outdoor activities, which is why the luxury homes throughout Malibu are in such demand. Malibu is the perfect location for enjoying a serene outdoor hike or drive around town. Along the coast are a range of wonderful destinations where you can grab a bite to eat with spectacular panoramic ocean views or go shopping in a premier shopping destination. One such destination is the Malibu Country Mart, which provides residents of Malibu with an array of superb shops and restaurants to spend time at. Here are the ten best shops and restaurants that you can find in the Malibu Country Mart.
Malibu Country Mart Shopping
View this post on Instagram
Victoire
Victoire is a clothing store with a focus on women's apparel. This boutique is unique in that it offers clothing that has a worldly vibe to it. The clothing is stylish and elegant yet casual, which makes the apparel perfect to wear on a wide range of occasions. When you arrive at Victoire, you can expect a somewhat relaxed and laid back atmosphere that makes it easy to browse for hours on end before selecting the best outfit. Most of the apparel and accessories offered at Victoire have a Parisian flare to them. Many of the outfits they offer are colorful, billowy, and simplistic in design.
Although they mainly focus on women's clothing, they also provide a range of men's clothing options with similar styles and designs. The main accessories on hand include hats, scarves, shoes, and purses, all of which consist of chic designs. Whether you're in need of a jacket, skirt, or pair of shoes, Victoire adds new items to their collection on a yearly basis. People who have spent time at this shop love how practical the clothing is while still being stylish. They also enjoy the large variety of apparel that's available at the store.
View this post on Instagram
Il Sandalo
Il Sandalo is a world renowned shoe brand that was started in Italy and has a location within the Malibu Country mart. This shoe store solely offers women's shoes, all of which are hand crafted with premium craftsmanship and high quality materials. These sandals come in an array of different styles that can match well with any outfit. When you first arrive at Il Sandalo, you'll be greeted by a pleasant showroom with spaced out pairs of shoes that you can try on for as long as you please.
While the main storefront is relatively small, the interiors are warm and cozy, making it an appealing place to spend some time trying on a new pair of shoes. Their sandals come in a wide range of color, size, and style options, which allows you to choose the pair that matches your preferences. Customers who have shopped at Il Sandalo love the layout of the store as well as the inventory, the latter of which updates on a regular basis.
View this post on Instagram
Toy Crazy
Toy Crazy is a wonderful toy store in the Malibu Country Mart that's a great place to visit if you have young children. They mainly offer specialty toy lines that are focused on educational and developmental toys. These toys are designed to help bolster your child's growth while also providing them with something they will enjoy. They want the shopping experience to be fun for the child as well, which is something that you'll immediately notice when you walk into this store. The atmosphere inside Toy Crazy is lively, energetic, and playful, which is something that your child will likely enjoy as they search for their favorite toy.
The toys that are offered there vary substantially. You can find small models of prehistoric animals or pop-up-books that have important lessons at the end of them. Many of the educational toys are designed to pique the child's interest and imagination. Customers who have spent time at Toy Crazy in the past enjoy how friendly the staff is. Once a child visits a couple of times, the staff will remember them and greet them by name during subsequent visits, which customers feel is a nice touch. The toys are also said to be fantastic when you're searching for an item that can't be found in name brand stores.
View this post on Instagram
The Malibu Colony Co.
The Malibu Colony Co. is a high-end home goods store that offers everything from fine jewelry and furniture to housewares. When you want to decorate your home with a stylish item or two, The Malibu Colony Co. is the place to go. If you're searching for a beautiful necklace or pair of earrings, they provide ornate pieces of jewelry from such collections as Denise James, Lisa Nik, and Heart and Wing. They also offer a large number of scented candles that can go a long ways towards sprucing up the interior of your home. These candles are available in many different shapes and sizes, providing you with a range of scents to select from.
Some of the additional items offered at The Malibu Colony Co. include furniture, linens, tabletop accessories, and decorative accessories. The store itself is well lit and has a substantial number of decorations on the wall, which can help you when identifying how to decorate your interiors. You can expect the staff to be professional and attentive to all of your needs. Customers love the high quality that's offered here as well as the beautiful gift wrapping and regal atmosphere.
View this post on Instagram
Room at the Beach
Room at the Beach is a store that acts as a professional interior designer as well as a shop for all of your interior design needs. One aspect of this store that may prove helpful for you in the event that you've purchased a home in Malibu is that the store is dedicated towards interior design that matches the comfortable and low-key lifestyle of Malibu. The color palette used with items at Room at the Beach is designed to fit within the scenery of the California coast.
When you enter this store, you'll be greeted by an inviting and cozy atmosphere that will make you want to stay for hours. The items inside include candles, bathroom accessories, pillows, and art to adorn your walls. Most of the art pieces offered there include imagery of the beaches and oceans of Malibu. Customers who have shopped at Room at the Beach love that the accessories and items on display are built to last and are available at a reasonable price.
Malibu Country Mart Restaurants & Dining
View this post on Instagram
Taverna Tony
Taverna Tony is a delicious eatery in this shopping center that's comprised of a menu filled with Greek cuisine. The atmosphere inside the restaurant is lively and exciting, which makes it a great place to visit with both friends and family. They are known for offering ample portions of traditional Greek dishes like moussaka and lamb loin souvlaki. Consider taking your meal to the outdoor patio where you can enjoy the fresh air while sitting under a wood awning with beautiful green vines spread throughout.
They offer dozens of different dishes that are divided into appetizers, pasta dishes, seafood, entrees, and more. If you're a vegetarian or vegan, they provide a variety of plates that should suit your palette, which includes the grilled vegetable platter and grilled Japanese eggplant. During the weekends, consider visiting at night to watch some traditional Greek belly dancing while you dine. Customers and locals who frequent Taverna Tony love the spectacular customer service and sizable servings.
View this post on Instagram
SunLife Organics
SunLife Organics is a unique juice bar that strives to use only the highest quality ingredients, all of which must be natural and organic. They believe that the beverages they offer help to nourish the body and soul. When you enter this restaurant, you can expect a very clean and orderly place with a health-conscious atmosphere. Everything offered at SunLife Organics is made with fresh ingredients, which means that you should always have a consistent eating experience. Their menu is diverse and includes a variety of coffees, teas, food bowls, smoothies, juices, and protein shakes.
If you're really trying to lose weight and get fit, consider ordering a superfood shake like the green man, which includes such ingredients as strawberry, kale, banana, and apple juice. Their food bowls blend a large number of healthy ingredients to provide you with a single dish that will satisfy all of your nutritional needs. They also offer snacks and superfoods that you can order to-go. Visitors to SunLife Organics love that the food items on the menu are healthy yet delicious.
View this post on Instagram
Mr. Chow
Mr. Chow is an upscale Chinese restaurant with a refined cuisine. The atmosphere is chic and stylish, which is aided by a white-on-white decor style. Although there's an ample amount of seating at the indoor bar or main eating area, you can also choose to dine outside. If you choose to sit at the bar, consider having a look at their small bites or cocktail menus, both of which offer distinct food and drink items for you to enjoy. The menu is a modern take on Chinese cuisine. The most popular dish at Mr. Chow is the Beijing duck, which is served with a couple of delectable sides. Other dishes to consider include ma mignon, Mr. Chow noodles, and chicken satay. Make sure that you set a reservation in advance if you want a table. Customers of Mr. Chow find that the unique dining experience is among some of the best in Malibu!
View this post on Instagram
K Chocolatier by Diane Kron
K Chocolatier is an unforgettable destination for anyone who loves chocolate. They offer dozens of different types of chocolates and desserts, all of which are hand wrapped for a more personal touch. Most of the chocolates are kept behind a glass display counter for browsing until you're ready to order. One aspect of the shopping and eating experience that customers love is that the chocolates and candies can be placed in beautiful wooden boxes, bamboo boxes, or a large variety of other delightful cases. The many different types of chocolates that you can select from include K truffles, Spanish orange peels that are coated in dark chocolate, snowballs, and drinking chocolate.
View this post on Instagram
Malibu Mutts Grill
Malibu Mutts Grill is a restaurant in Malibu Country Mart with a focus on American cuisine. This restaurant comes in the form of an old-fashioned burger shack where you walk up to the window and make your order. Their main menu items include burgers, fries, and falafel wraps. Along with standard sandwiches like the tuna melt and roasted turkey sandwich, they also offer a range of vegetarian options that include the mushroom burger and the vegan delight. Once you've made your order, there are several picnic tables located just beside the shack. Customers who have eaten at Malibu Mutts Grill love the delicious burgers and fantastic prices.
The Malibu Country Mart
The Malibu Country Mart has something for everyone and it's no wonder it is one of the premier shopping and dining destinations in all of Malibu! With spectacular panoramic ocean views and a vibrant and exciting community, Malibu has become recognized around the world as one of the most desirable places to live. If you're looking to buy or sell a home in Malibu, get in touch with our team of professional Southern California Realtors and we'll leverage our years of local industry experience and market insight to get you the best price for your home — contact Nicki & Karen Southern California Real Estate today!
Get Directions to Malibu Country Mart