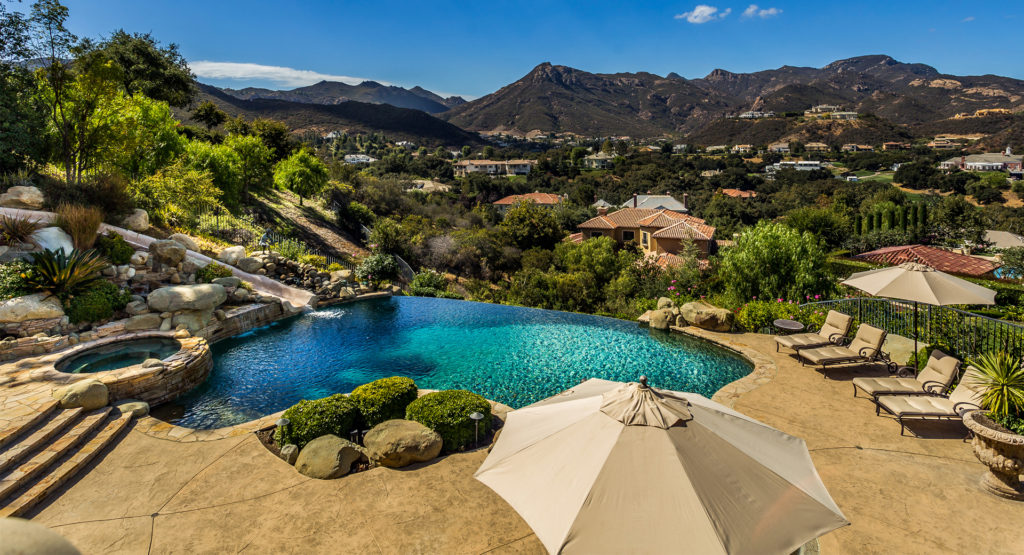 If you've been searching for the right luxury home in Los Angeles but can't find one with your exact specifications, you may want to consider building your own custom luxury home! In building your custom home, you'll be able to design the structural features, overall layout, and rooms of your home, providing you with complete control over the look and feel of the property.
You can model your home after the beautiful Victorian architectural style or could focus instead on building a modern home that is energy efficient and utilizes space well. While purchasing a home that's already built can be very satisfying, building a home that's based entirely on your preferences will give you a better sense of fulfillment.
If you're looking forward to building your custom luxury home, it's important that you first understand just how comprehensive and complex the process can be. By properly planning for success, you can be confident that the design and construction of your new home will be successful!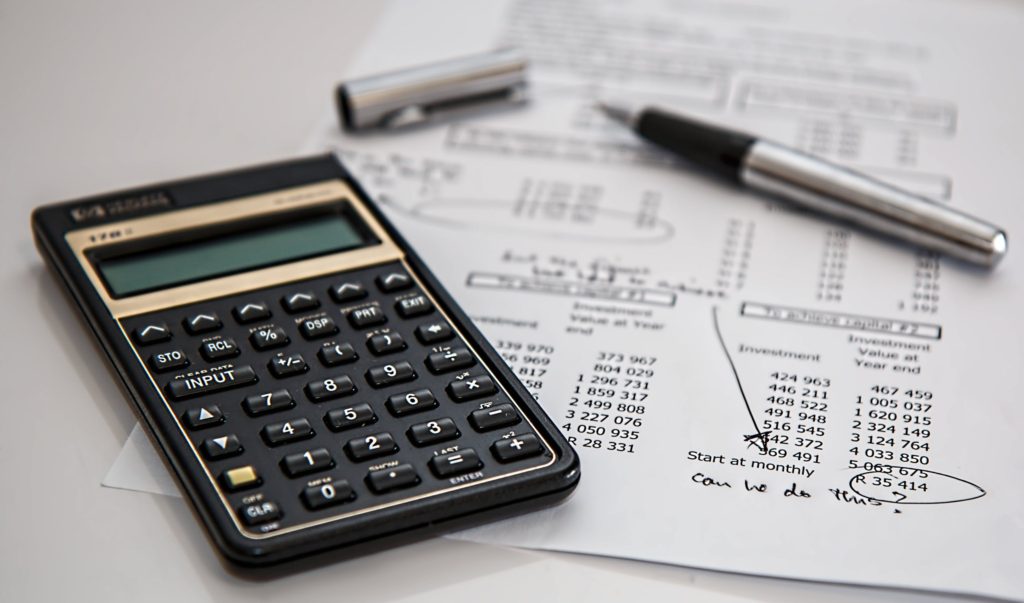 Step 1: Planning: Budget, Time Frame, Land, & Constraints
When you've decided to build a custom luxury home in Los Angeles, it's time to start planning for the project. The planning phase of a home build is usually broken down into setting a budget, creating a time frame, finding the right land, and considering any constraints that might occur.
Determining a Budget for your Custom Luxury Home
Whether you want a French country or Colonial-style home, you will first need to determine a budget. The most important expenses that you'll need to take into account when building a custom home include the materials, labor, and the cost of the land, all of which are considered to be set expenses that shouldn't alter too much.
There are also a variety of hidden costs that can be difficult to factor into the budget before construction of your home has begun, which is why you should leave some room in your budget for any additional expenses. Building permits and inspection fees will also come into play as will the amount and types of appliances you want to have installed on the property. If you want your home to be a sustainable one, the materials and appliances you select will likely be more expensive than you might have expected as the utility savings on this equipment are typically realized over time. The furnishings and decor that you would like to add to the home's interiors will also make up a sizable portion of the budget.
Setting a Time Frame
When you've built a budget that matches your finances and takes your expenses into account, you should set a time frame for the project to be concluded by. Building a custom luxury home involves designing the property and then having it built, which means that this process is often a lengthy one.
If everything goes according to plan and the amount of issues that occur are kept to a minimum, the creation of a luxury home usually takes anywhere from 12-18 months to complete. If you want your child to start school in Los Angeles during the next school year or about to sell your current home, you should consider how these events can affect your preferred time frame.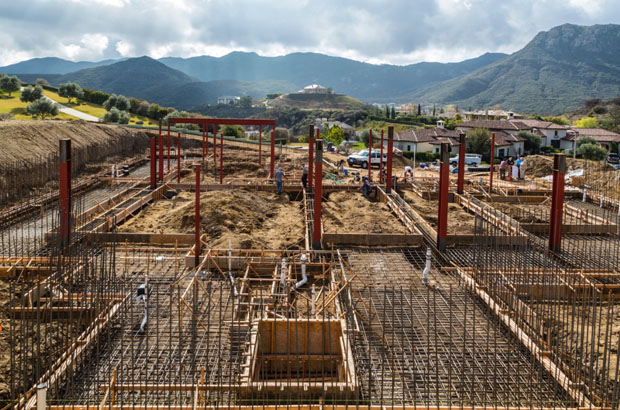 Finding a plot of Land for your Custom Luxury Home
Now that you have a budget to follow, start searching for the plot of land that you want the home to be built on. While finding the ideal plot of land for your home can be difficult, there are a variety of factors that you can focus on to make the process a simpler one. If you want your large luxury home to be comprised of a spacious backyard and front yard, make sure that you choose a plot of land that's at least two acres in size. Flat land is easier to build on, which is something to keep in mind during the search.
Consider your Constraints and Preferences
If you value your privacy and don't want your neighbors to be too close, choosing some land that offers the privacy you want should be your main goal. Other considerations include how many trees are on land, what your surroundings are, and the land's access to important resources like septic tanks and power lines.
Consider talking to a custom home builder during this aspect of the planning to avoid any zoning issues in the neighborhood. If the land is in a historic district, there may be some constraints to the building and designing process that you would be required to follow.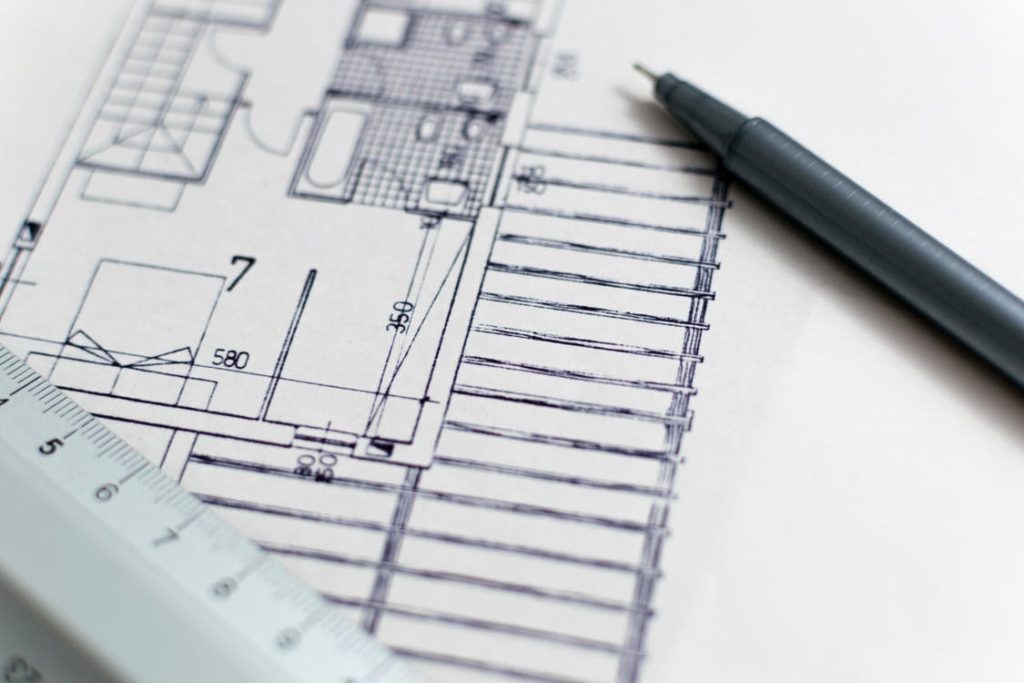 Step 2: Designing Your Los Angeles Custom Luxury Home
While the planning of your home is exceedingly important to getting the project started correctly, the designing of your home will determine everything from its size and layout to the number of rooms and amount of structural features inside. The most difficult aspect of building a custom luxury home is deciding between all of the options available to you!
You can choose to have your home built in any style that you want, which extends to ranch and Georgian architectural styles. You should start designing your home before you even consider hiring an architect. Even though an architect will be able to ascertain which ideas of yours are feasible and which ones aren't, it's important that you're able to provide the architect with extensive details on what you want the layout, style, rooms, and size of your home to be.
For the size of your home, make sure that you have some idea about the number of floors that you want. You might prefer a more spacious one-story home as opposed to a three-story property. You could also make the attic or basement into its own floor. With the size and number of floors on hand, you will have a better idea about how many rooms can be fitted into the design as well as what these rooms are going to be. If you want to have one bedroom on the first floor and two bedrooms on the second, make sure that the size you've chosen will accommodate this choice.
If you want your home to retain its value once it's been built, the most popular layout on the current market includes an open floor plan that minimizes enclosed spaces and includes a substantial amount of natural light, which you can obtain by implementing a large number of windows throughout the rooms. When you're trying to determine which structural features should be included in the home, you have a wide array of options at your disposal.
You can place a walk-in pantry in the kitchen if you cook regularly or could focus on including heavy amounts of counter and prep space. When designing the bedrooms, how many closets do you want and would you prefer to have a bathroom connected to the room? For the bathroom, you could add a Jacuzzi tub or a spacious linen closet for a more upscale look.
The design of your home also extends to the outdoor spaces around the main home. If you want to have a large outdoor courtyard or a spacious outdoor living space, now is the time to decide. When you're trying to make a decision on the style of your home, ask yourself whether there are any materials or accents that are particular favorites of yours. Maybe you want to furnish your home with beautiful wood accents or would prefer to focus on a specific color palette — you have complete control over how your home is designed!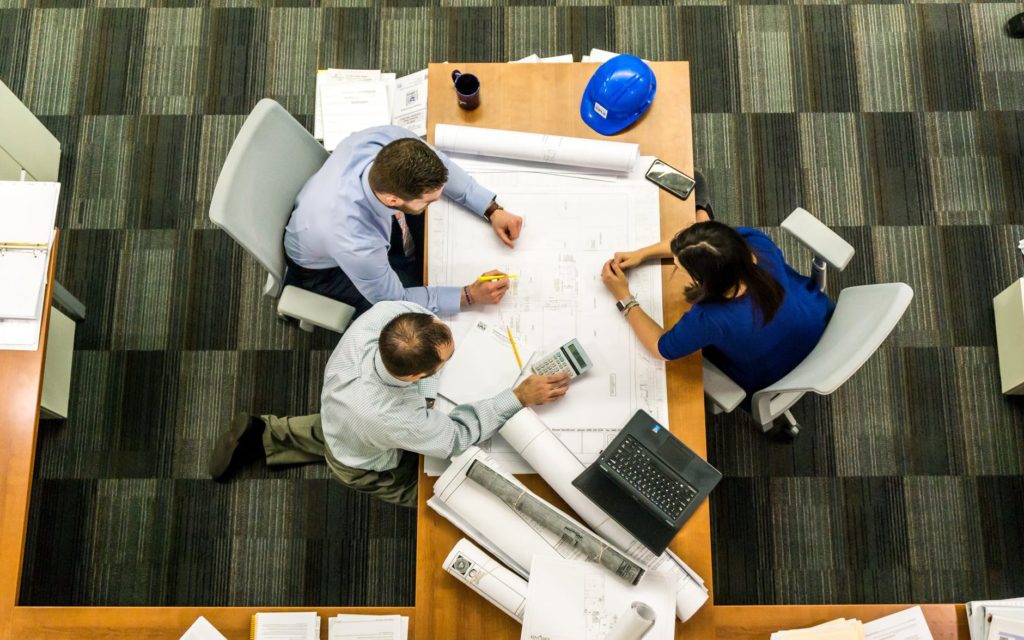 Step 3: Interview Architects & Builders
You may not want to decide on a Los Angeles custom luxury home builder until you've had a chance to meet and interview them. For architects, make sure that they've designed homes similar to yours and that their previous customers have been satisfied. Referrals from friends and family are certainly useful as are online reviews from Houzz and similar websites. The same guidelines should be followed for builders and contractors. Make sure that they have the proper licensing and have garnered substantial experience in custom home builds.
When interviewing an architect, inquire about their primary architectural style and whether or not they offer 3-D renders of the home so that you can have a visual representation of your new home. It's during this interview that you can ask any questions you have about their prior experience.
As for builders and general contractors, the most important thing is to make sure that they have worked on similar project sizes as yours. You should also visit some of their past projects to gain a better understanding of the work they provide. Have a list of questions to ask before the interview.
Even when you're confident in the builders you've chosen, it's highly important that you monitor the entire build process. If the builder makes a mistake in one aspect of the construction process, you'll need to know immediately in order to correct the issue before it's too late. If you live a few minutes away from the construction site, plan on visiting every couple of days to get updates on the progress of your home. If you live further away, try to visit at least once each week.
Step 4: Finalizing Your Los Angeles Custom Luxury Home
At this point in time, you'll have designed your dream home and will have closely followed every step of the construction phase of the process. All that's left is for you to finalize your Los Angeles custom luxury home, which is remarkably easy to do in comparison to everything everything that came before.
When you're writing up the contract with your builder of choice, make sure that they will handle all of the site cleanup once construction is finished. While you're finalizing the home, consider making landscaping decisions to make the exterior of your home just as beautiful as the rest of your newly-designed home.
Once all of these steps have been finished, you can finally move in and start unpacking! This is a great time to start placing decorations around your home and fashioning the interiors after your preferences.
Quick Tips for Building Your Los Angeles Custom Luxury Home
Even though you now have a firm understanding of every phase of the design and construction processes that come with building a custom home in Los Angeles, there are some quick tips that you should pay attention to:
It can't be understated just how important it is to have a financial plan and budget in place before you start designing and building the home. You can't accurately determine limitations for something you want to build if you haven't estimated how much the home should cost.
Focus on choosing a local builder who has worked in your specific neighborhood and knows about any zoning issues you might run into.
Try to build a rapport with the builder you select since you will likely need to communicate with them on a regular basis throughout the construction of your home.
Make sure that the lender you choose for the financing of your home has an ample amount of experience with construction loans.
The architect should be involved in the process as early as possible if you want to avoid making a design that isn't actually feasible.
Once you've made your plans for the design, these decisions should be final. When the construction phase of the project begins, it can be costly to change the order.
Conclusion
Of course building a custom luxury home is much more involved than what we are able to cover in this article alone — if you need help finding the right community to build your home, a plot of land to build your home, or just need some general direction finding the right custom home builder for you, contact Nicki & Karen Southern California Luxury Real Estate today!