When you're getting ready to sell your home, the staging of your property is absolutely essential to the selling process in order to make your home appealing to prospective buyers. The industry trends when it comes to the design and staging of a home are constantly changing, which means that you need to stay on top of current buyer preferences if you wish to sell your home in a competitive market, as you can be certain that other sellers around you are trying to find ways to make their home more attractive to potential buyers.
Using the right staging methods when showing your property can also help you get the price you want, as the way you stage your interiors can add value to the home. With our years of experience in selling homes, we've put together an extensive list of some home staging and design trends that you'll want to keep an eye out for in 2018.
5. Grey is Out, Cream Colors are Back In!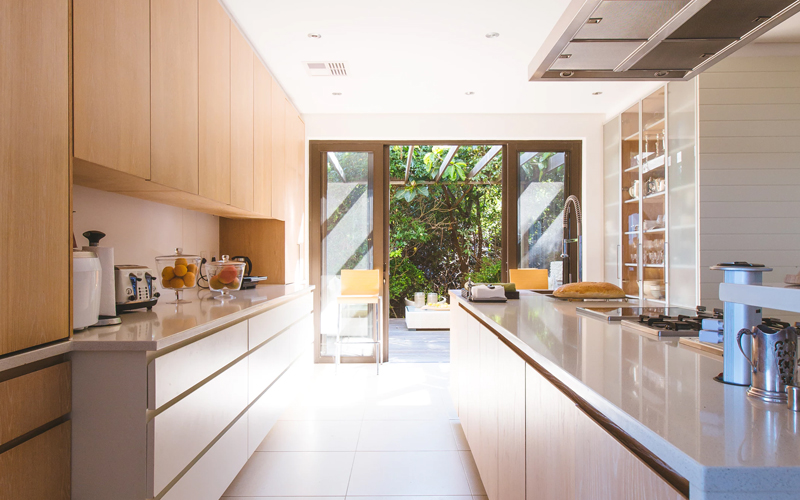 Neutral colors are and always have been among the most popular color options available for the staging and design of a home, but while grey has been at the forefront of these options for the past few years, the usage of this color is shifting to other neutral ones, such as cream colors like beige, taupe, and a creamy white.
The primary reason for this change is due to the fact that grey isn't exactly the most accessible color, as there are times when furniture and appliances don't match well when paired with grey. When you're attempting to sell your home, you want prospective buyers to be able to view their own furniture and possessions in your home as they take a look around the property, which is why the choice of color is so important.
Creamy colors such as beige and taupe go well with practically everything, which should help to reduce the amount of potential buyers who are dissatisfied with the staging of your house. Another aspect that plays into the move towards cream colors is the increasing popularity of natural patterns and organic fabrics. These colors are versatile, as they can be paired with any type of design with ease, whether you're staging your home in a traditional, rustic look or wish to achieve a more modern and industrial appearance.
Given the fact that grey has been very popular over the past few years, it's still a decent color for the design and staging of a home, but it's considered by many in the industry to be somewhat blasé and dull when compared to the range of cream colors that you can use instead. These cream colors are most advantageous when used as the background in your home, which are the walls within each room. Pairing a cream colored wall with furniture that consists of bold colors or vintage-inspired accents can make for a very unique design choice.
4. Bold Colors are Back in Too!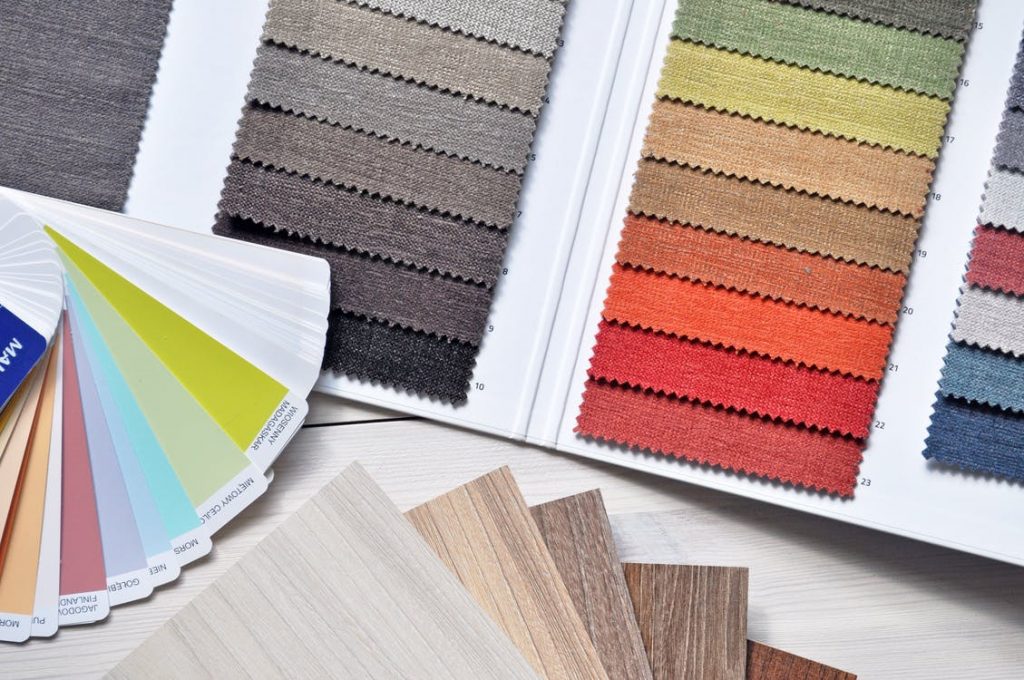 For many years, white was the hue of choice for people who wished to make their home appear sleek and stylish to potential buyers. Everything from the walls and furnishings to the counters would be white with a small amount of color splashed here and there throughout the home, although the entire design would have a decidedly monochrome appearance to it. There were many reasons as to why white was commonly used for the staging of homes, the foremost being that it worked well on anything and would compliment any design that the homeowner was going for, but bold colors have been roaring back into popularity recently and appear as though they are going to be in heavy usage throughout the design world for 2018 at the very least.
Shades of dark green, red, and blue can do wonders for the overall appearance of your home interior and will aid you in staging your home in a manner that's inviting and appealing to buyers who are searching for something more original. These colors can make a drab and uninviting room appear as though it's the height of style. Bold colors add something to the design that no other hue can add, primarily mood and character, providing your home with an added depth and personality to it.
Dark green walls or a blue sofa can provide a more elegant appearance to the design and provide you with the opportunity to experiment with a wide range of color combinations. For instance, you can place yellow or red pillows on the blue couch or add brown picture frames to the green wall. However, you can't rely entirely on bold colors when staging your property, which is why you should consider pairing these bold colors with lighter neutrals such as beige or linen white in order to achieve a pleasant contrast. Use your bold colors on rugs, furniture, walls, and counters in your kitchen or bathroom.
3. Metallic Texture and Shine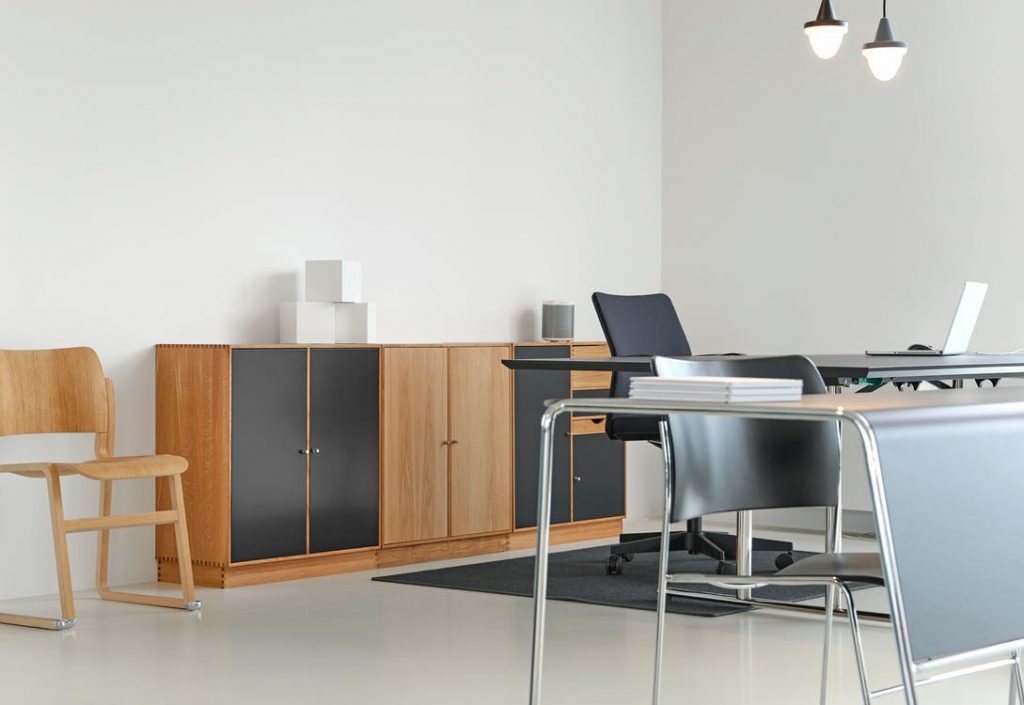 Metallic accents are in right now, which is a design trend that doesn't appear as though it's going to be changing any time soon, as they provide a unique sparkle and shine to everything from fixtures to pillows, allowing you to add personality to these items that will be on display when staging your home for buyers. If used in excess, this texture can appear to be too gaudy, but the right amount will add pop and luxury to the furnishings of your home, allowing prospective buyers to feel as though they're getting a good deal on the house. Along with fixtures and pillows, other elements that work well with the metallic texture include lamps and backsplashes, while the texture can also be used nicely as an accent for your furniture.
In order to obtain the luxurious appearance that metallic and shiny textures provide without making your interiors appear too ostentatious, combine the texture with natural stone such as marble throughout the design in areas like the counters in your kitchen or the floors of your bathroom. The shiny luster added by the metallic texture is said by designers throughout the industry to enhance more subdued room colors and balance modern color schemes, which means that this texture can be used in practically any design. When you're conducting a search for furnishings and accessories that consist of metallic and shiny textures, hues such as bronze, gold, silver, and brass should be at the top of your list.
2. Natural Wood for Modern Spaces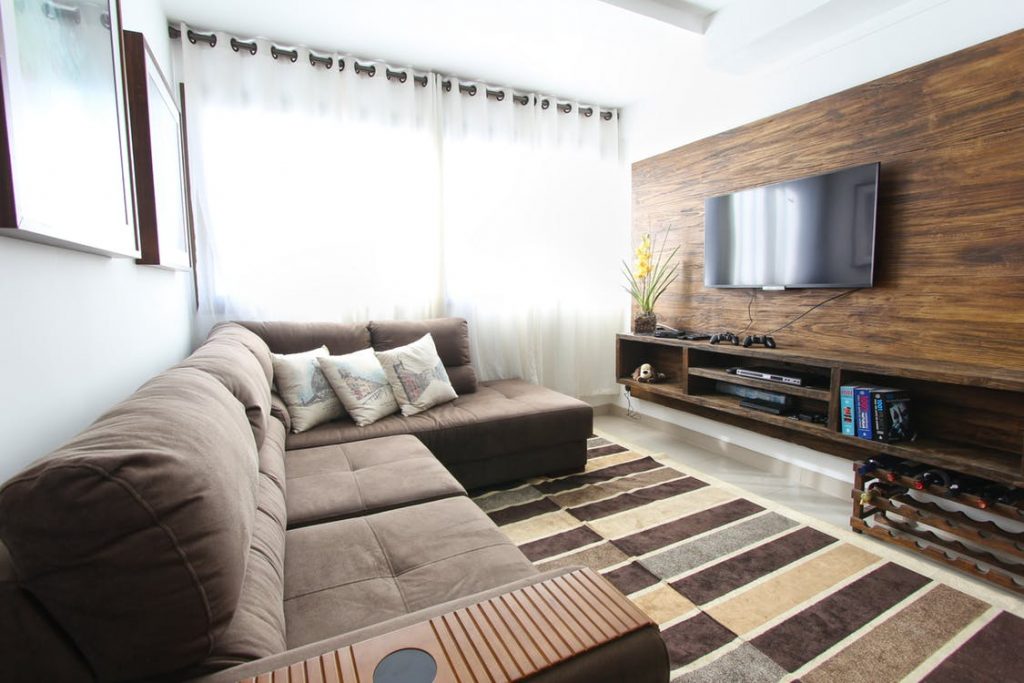 For many years, the primary identifier of a modern space was the inclusion of white as the primary hue, sometimes alongside dark greys and blacks, which actually made for a more futuristic and sterile design. These days, natural wood is becoming increasingly popular among home owners who wish to decorate and outfit their property with a hint of style and sophistication. Both light and dark woods are said by those within the design industry to allow a smaller space to appear more open and spacious, which can be essential towards helping you get the price you want when selling your home.
Light brown colors are always appealing, as they make any room look comfortable and inviting, although dark brown hues will make your interiors appear rich and luxurious. Consider wooden chairs, natural wood walls, and large amounts of wood shelving. If you have a staircase in your home, you might want to remove any carpet and instead keep the wood bare to achieve a more modern look. Likely the best staging option for natural wood is to replace the carpet in your home with wood floors, particularly a light brown, textured wood, as it helps to hide the imperfections of your home and will make the space seem larger. If you go this route, you should know that natural wood makes the best impression when complimented by bright lighting.
1. Vintage Inspired Accents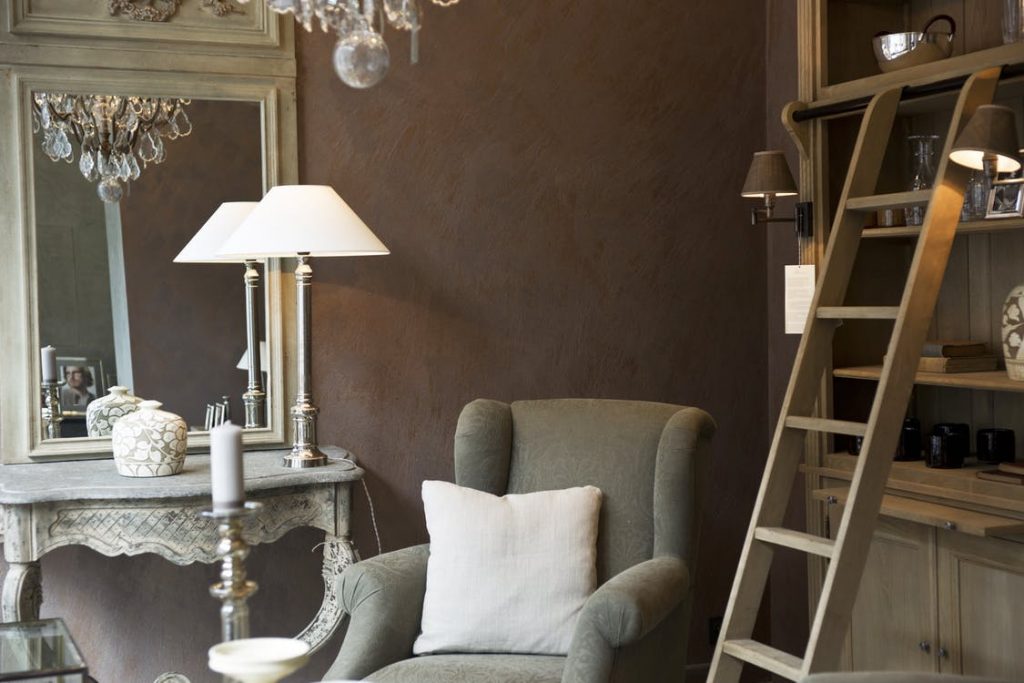 Every so often, the vintage look of older items and house furnishings comes back in style and 2018 is definitely looking to be one of those years. Designers within the industry believe that mixing the old with the new helps to create a more balanced design that will appeal to prospective buyers due to the warmth created by outfitting your home with vintage furnishings or vintage-inspired accents.
The primary reason to use vintage-inspired accents is that it allows your home to feel as though it's been lived in instead of being taken from the pages of a store catalog. Decorating your home with vintage accents can also be fun and adventurous, as it provides you with the means of taking visits to local flea markets and antique stores for vintage items and furnishings that go well with the rest of your home decor. There are also an abundance of modern items that have been created to match the almost rustic nature of vintage antiques, giving you a wide range of options at your disposal.
Not only do these vintage items add warmth to your home, but they can also compliment the color scheme that you've used to stage your property in. For instance, if the walls in your house are white or a light cream color, vintage accents add enough additional color to keep your home from feeling too clean and simplistic in design. When searching for furniture and accessories that are outfitted with vintage-inspired colors and patterns, textured wood and metal should be your first choices. From wired, metal baskets in the bathroom and kitchen to older vases and pitchers that can be used for the holding of utensils, there are a wide array of possibilities open to you when attempting to add vintage-inspired accents to your home.
With the increase in popularity of cream colors as opposed to grey, this design trend can be used in combination with a couple of the aforementioned trends to create home staging and interiors that will appeal to the vast majority of potential buyers.
Staging your home in 2018
Given the fact that trends are always changing, it's important and highly recommended that you stay on top of all of the latest buyer preferences in order to get the best deal for the home that you've placed on the market. Contact Nicki & Karen of Compass today to help you sell your home and to learn more about how you can stage the property before you list it!
See our featured Southern California luxury homes for sale
Looking to sell your home? Be sure to avoid these 7 mistakes to get the best offer for your property!