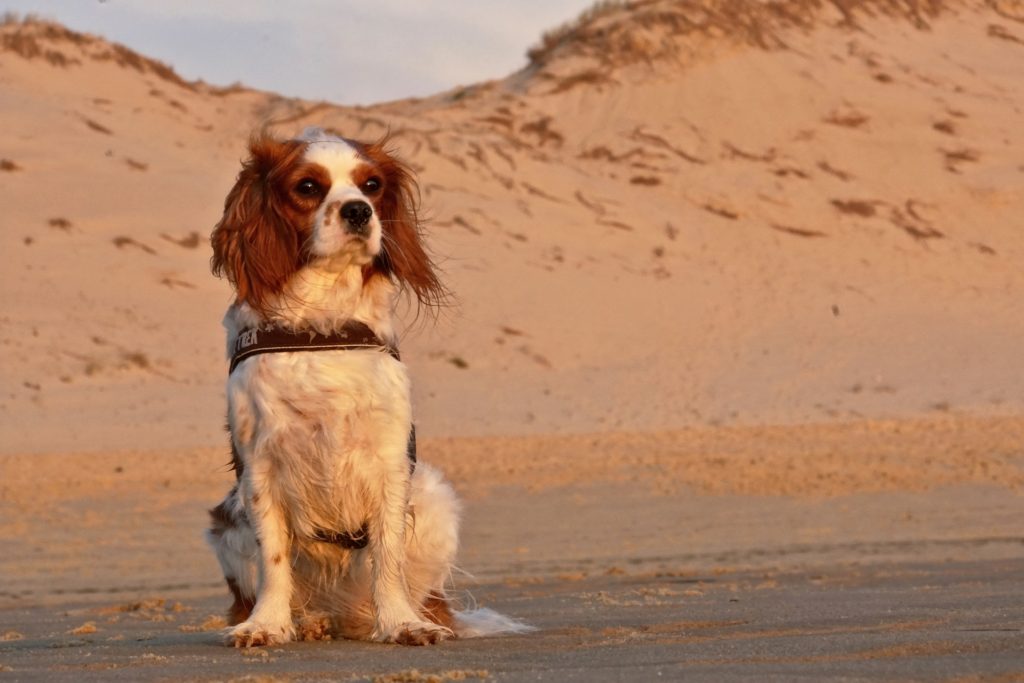 Malibu is a wonderful beachfront community in Southern California that's easily among the more popular destinations in the state for homeowners who are in the market for an upscale and luxury home. On of the best aspects of purchasing a luxury home in Malibu is that it should provide you with beautiful ocean and mountain views that never get old. You'll be just minutes away from some of the top destinations in Southern California.
If you enjoy spending time outdoors, Malibu is home to many delightful beaches and hiking trails, which include Solstice Canyon trails, Escondido Canyon Park trails, Zuma Beach, and Malibu Surfrider Beach. The city also plays host to numerous stores and restaurants for you to visit when out and about, many of which are located in the Malibu Country Mart. No matter where your interests lie, Malibu is a city that can satisfy practically everyone.
Because of the spectacular views and easy access to local beaches that Malibu homeowners are provided with, many of the properties throughout the city are classified as luxury properties, which is why a large number of celebrities call Malibu their home. The luxury homes in Malibu offer some of the top amenities and features that can be found in a home, which include everything from open floor plans and outdoor pools to exercise rooms and smart home automation.
Whether you've just moved to Malibu or are in the midst of searching for the right home, the beautiful community of Malibu is perfect for adopting and raising a furry companion. Before you do so, it's important to better understand the pet culture of Malibu and what it takes to adopt a pet in the city.
Pet Adoptions in Malibu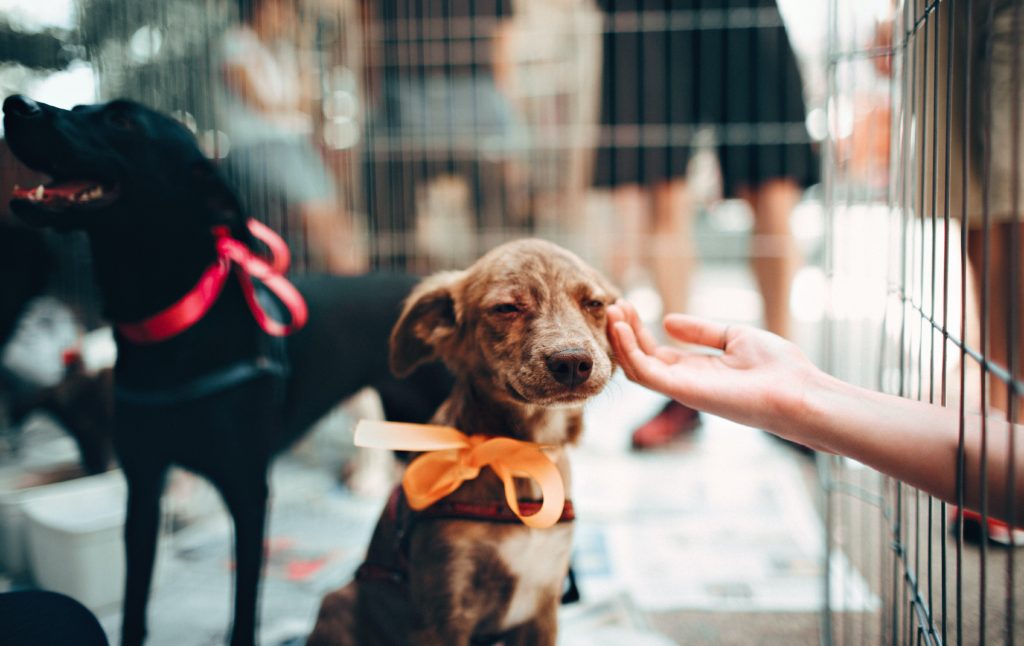 If you've never before considered adopting a pet, there are many benefits that come with doing so. For one, caring for a pet may be able to provide you with a sense of fulfillment and purpose. Adopting a pet is also great for reducing feelings of loneliness and even depression. When you choose to adopt a pet, you can feel proud that you've helped an animal that needs a home.
Likely the most important reason to adopt an animal is that animal shelters are overburdened all throughout the country. Every year, these shelters take in millions of lost, stray, and abused animals even when they don't have enough resources to cope with such a large number of animals. When you take the steps to adopt an animal, you're helping shelters and saving lives by making room for other animals.
Yet another notable benefit of adopting an animal is that you'll likely get a happy and healthy pet, many of which have already been house-trained. Keep in mind that adopting a pet will likely cost less than you expect. The expenses for initial vaccinations and possible spay/neuter treatments are automatically included within the price of adoption.
When adopting an animal, you should be getting a pet you can be certain has received good care. Every animal that goes to a shelter is admitted by staff members who are experienced and understand how to take care of animals. These individuals will provide the animals with the right vaccinations before taking them through a behavior screening process. Adopting a pet for your home allows you to support charities and community institutions that rely on pet adoptions.
Spunky's Rescue Ranch
Spunky's Rescue Ranch is a top animal shelter in the Malibu area that cares mainly for cats but also takes in horses and dogs, which provides you with a variety of different animals to select from. This particular shelter wants to help animals find the homes that they'll be in forever. However, they are also willing to permanently keep and provide care for animals that have medical needs or consistent behavioral issues.
If you would like to adopt an animal from Spunky's Rescue Ranch, contact them today to find out more about the types of animals they offer. They will work with you to match an animal with the needs and personalities that your family has. You can find out more information about this animal shelter here. The shelter is located at 33173 Mulholland Hwy, Malibu, CA 90265.
Hope Ranch Animal Sanctuary
The Hope Ranch Animal Sanctuary is a nonprofit organization that uses an extensive adoption procedure to make sure that the animal you're paired with will adequately suit your lifestyle and needs. The adoption process begins with the Hope Ranch Animal Sanctuary getting to know more about you and your overall lifestyle. If they find that your lifestyle is best suited for a dog that's very relaxed and easy-going, they will pair you with a mellow dog as opposed to an active and energetic one.
There's also a possibility that the animal that best fits with your personality isn't available at the shelter. If this issue occurs, the shelter will keep your application and eventually contact you when the right animal shows up. They may also decide to direct you to animals that are currently housed by other shelters and rescues.
Every animal at the Hope Ranch Animal Sanctuary is spayed and neutered, micro-chipped, and current with all vaccines. These animals have also received necessary medical care, which can include everything from grooming and medications to surgeries. You can find out more about the Hope Ranch Animal Sanctuary here. If you decide to adopt an animal at this shelter, they are located at 1172 Encinal Canyon Rd. in Malibu, CA 90265.
The Sam Simon Foundation
The Sam Simon Foundation is a nonprofit organization that was founded by an American TV writer, Sam Simon. This particular shelter rescues dogs from various animal shelters before professionally training them to become assistance dogs for people in need, which can include veterans, individuals who suffer from PTSD, and individuals who are deaf or find it difficult to hear.
The shelter also allows people to adopt what are known as "career change" dogs that have not completed training. You can find out more about The Sam Simon Foundation here. They are located at 30765 CA-1 #113, Malibu, CA 90265. Before you contact the shelter, they have a variety of programs that you might want to consider.
Hearing Dog Program
The Hearing Dog Program is specifically designed to provide dogs to individuals who are currently deaf or hard of hearing. These animals have received extensive training to alert their owners about standard household sounds, which can include smoke alarms, telephone calls, and door knocks. There are also some dogs in this program that have received a certification that allows them to go in public places where dogs aren't typically permitted.
To be eligible for one of the dogs from this program, you must be at least 21 years old for a public dog or 12 years old for a home dog. The program is open to residents of Western Arizona, Western Nevada, Southern California, and Central California. Your hearing loss needs to be severe or profound in both ears for you to qualify. It's also important that other dogs don't live in your home. If you meet eligibility requirements, all that's left is to fill out a hearing dog application. If the application is fully approved, an in-home interview will occur, which is the final step of the process.
Service Dogs for Veterans
Service Dogs for Veterans is a program that's provided at The Sam Simon Foundation for the sole purpose of helping out post 9/11 veterans who suffer from TBI or PTSD. The presence of one of these dogs in your home may help to reduce the symptoms of these conditions, which include anxiety and equilibrium problems. If you feel that you qualify for one of these pets, you will need to fill out this application. If your application is approved, you will receive a variety of documents that must be filled out and sent back. You can find out more about the application process for this program at the Service Dogs for Veterans link.
Career Change Dogs
The Career Change Dogs at The Sam Simon Foundation have been carefully selected based on their health, eagerness to please, and temperament. These dogs are typically rescued from shelters where euthanasia was a possibility. While these dogs may not meet the requirements needed to be certified assistance dogs, they can still make for wonderful pets. The dogs for adoption application is very easy to fill out and will provide The Sam Simon Foundation with the information they need to find the perfect dog for you and your family.
Pet Friendly Hiking Trails in Malibu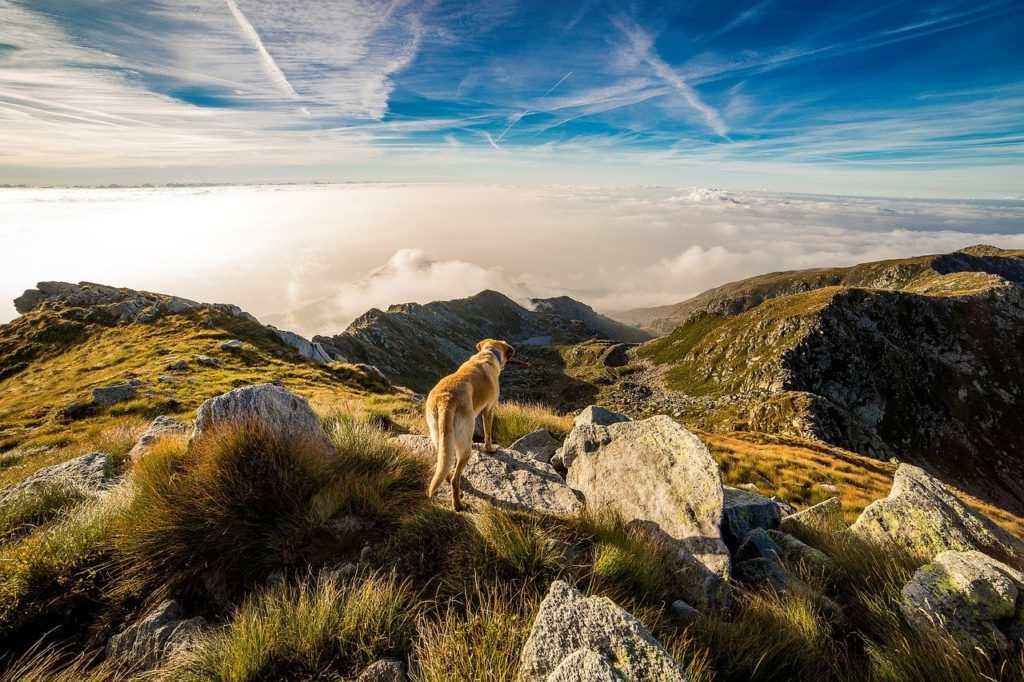 While Malibu is known the world over for its beautiful and majestic beaches, it's also home to some of the most scenic and picturesque hiking trails in Southern California, many of which are located in and around the Malibu Creek State Park. Before you decide to take your dog on a hike, there are a few things that you should keep in mind.
For one, it's important to talk directly with your vet about the amount of physical activity that your dog can handle for their breed and age. When meeting with your vet, make sure that your dog has received all of the necessary pest prevention treatments and vaccinations. It's also recommended that you ask your dog's vet how many additional calories will be needed for your dog during the day in order to replenish energy.
Once the hike has started, your main priority should be to keep your dog safe while other hikers are nearby. It's highly recommended that you keep your dog on a leash that's less than six feet in length, which will allow you to maintain control when the trail becomes crowded. If your dog isn't necessarily used to hiking, consider starting them off with a short hike before gradually increasing the distance. You can also walk your dog around your yard or house to get them comfortable with lengthier walks.
Canyon View Trail and the Ocean View Trail Loop
The Canyon View Trail and Ocean View Trail Loop is a wonderful hike that's just over three miles in length. All throughout the hike, you and your dog will be afforded stunning views of the Pacific Ocean. The trail is considered to be easy-moderate, which makes it great for most dogs. Likely the best time to visit would be in the sunset or early morning if you want the best views.
The trailhead for this hike is located one mile west of the Kanan Dune Road. If you drive past Zuma Beach, you've driven too far. The dirt parking lot can be found after you have driven on Bonsall Drive for around one mile. The trail is found at the northwest section of the parking lot, which is located at 5875 Bonsall Drive, Malibu, CA 90265.
Solstice Canyon Hiking Trail
The Solstice Canyon Hiking Trail is a three-mile hike that's among the more popular in the area throughout the entire year. You'll find that this trail is easy-moderate in difficulty with the ideal time of visitation being in the early morning. During your hike, you and your dog will come across some fascinating historical ruins that make for perfect photo opportunities. To get to the trailhead, you can key Solstice Canyon Hiking Trail Parking, Malibu, CA 90265 into your GPS navigation system. The trailhead is found right after you've turned onto Corral Canyon Road from PCH. The park entrance will be on your left.
Corral Canyon Park
Corral Canyon Park is a fantastic park in Malibu that's perfect for dogs. Keep in mind that this park is different from the Corral Canyon destination in Malibu Creek State Park, which isn't considered to be dog-friendly. When you travel to the park, you'll be required to pay a parking fee of $5. This ocean-view hike starts at the Sara Wan Trailhead. The hike itself lasts for around 3-5 miles depending on any side trails that you decide to take. As for the difficulty, the hike is considered to be moderately difficult, which means that smaller dogs may not be able to hike it. The trailhead can be found at 25623 Pacific Coast Hwy, Malibu, CA 90265.
Pet Friendly Restaurants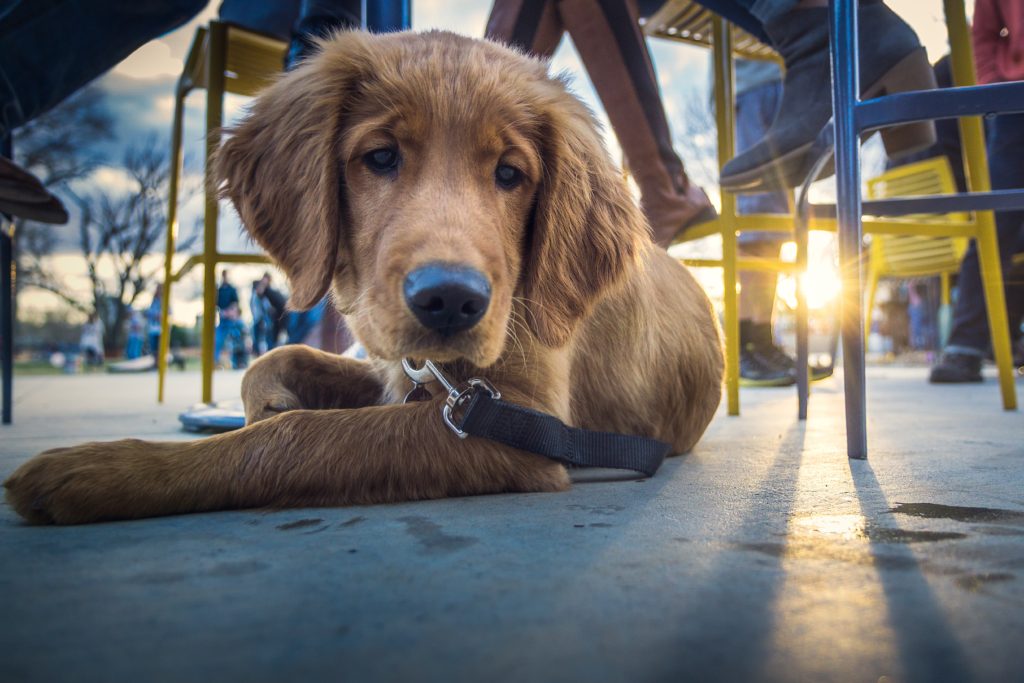 If you want to take your pet with you when going out to eat, there are plenty of pet-friendly restaurants located in and around Malibu. However, only service dogs are allowed into these restaurants. With this in mind, here are three of the best pet-friendly restaurants in Malibu.
Ollo Restaurant & Bar
The Ollo Restaurant & Bar is a locally sourced farm-to-table restaurant that offers California cuisine with some wonderful influences from Italian and Mediterranean cuisines. When you visit this restaurant, it provides guests with dog-friendly patio seating that will allow you and your pet to take in views of the city. The restaurant can be found at 23750 Pacific Coast Hwy, Malibu, CA, US, 90265 and has a 4-star rating on Yelp.
Geoffrey's Malibu
Geoffrey's Malibu is a very popular restaurant in Malibu that was first established in 1983 and has played host to such celebrities as Lana Turner, Shirley MacLaine, and Frank Sinatra over the years. Visitors are provided with beautiful ocean views as well as a welcoming outdoor patio with heating lamps. Likely the most popular dishes at this restaurant include the crab cake Benedict, the pan-seared Chilean sea bass, and the sauteed lump crab cake. The restaurant itself has a 4-star rating on Yelp. If you would like to visit this restaurant with your dog, it's located at 27400 Coast Hwy, Malibu, CA, US, 90265.
Broad Street Oyster Company
The Broad Street Oyster Company is a seafood restaurant in Malibu that's locally owned and operated and is known for such dishes as clam chowder, sea urchin, and lobster roll. The restaurant has a high 4.5-star rating on Yelp, which may be due in part its very pet-friendly policies. When you visit the restaurant with your dog, it offers ample outdoor seating. You can find the restaurant at 23359 Pacific Coast Hwy, Malibu, CA 90265.
Malibu is likely among the best places in Southern California to adopt an animal. Whether you've never owned a pet before or would like to add another dog or cat to your home, many of the animal shelters in Malibu house friendly and playful animals that are only waiting for a loving family to stop by and pick them up. Along with the many health and mental benefits that come with owning a pet, you'll also be helping to create space with overcrowded shelters. Malibu itself is a very pet-friendly city that's sure to accommodate the pet you choose.