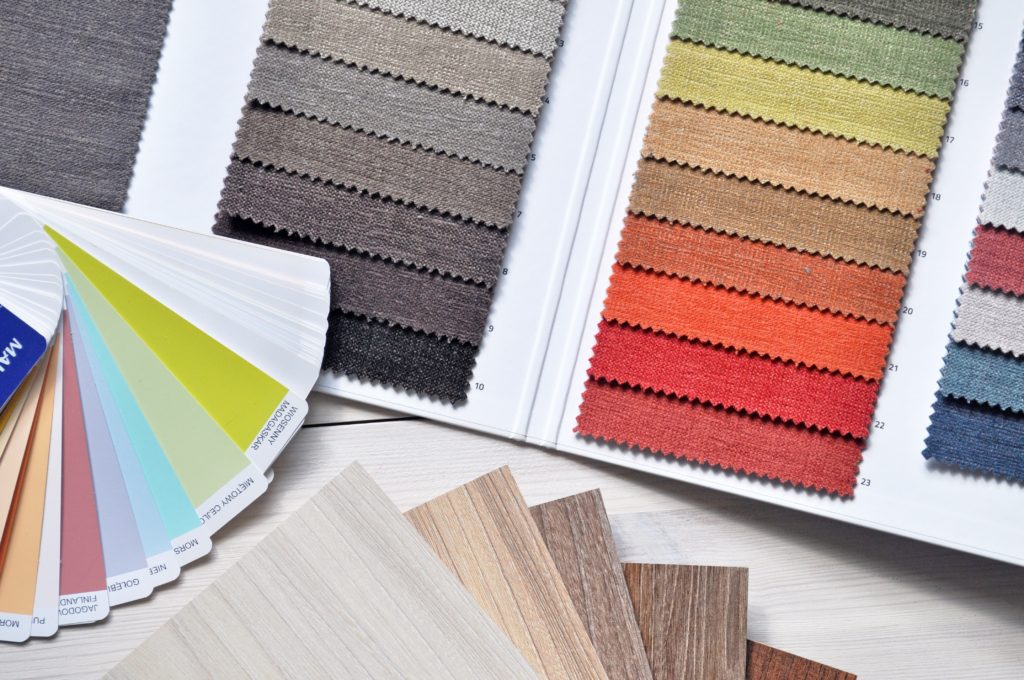 Do you feel like your home could use a stylistic and aesthetic makeover? If so, you might want to consider changing the overall design of the interior of your home. Before you purchase any new furniture or artwork to place on your walls, you should figure out what kind of style you would like to use with your home, of which there are a myriad of options available to you. If you've never really paid attention to the interior design of your home, the style that you choose can display your personality and express what you value.
The things you value should play a significant role in the type of design that you select. Do you value simplicity or grandeur? Maybe you want your furnishings to tell a story. You can also use the decorations and design of your home's interior to elicit peace and tranquility or high energy. What you value dictates the kind of design that you should use in your home.
While you're considering all of your options, you should also think about the types of colors that you want to live in. While most homeowners choose neutral colors of beige, white, and light gray, others opt for striking and bold colors that provide a certain vibrancy to the atmosphere of the home. To better understand which kind of design you would like for the interiors of your home, it's recommended that you check out Pinterest and Instagram for inspiration.
Another way to get some inspiration for your interior design is to create a mood board that better represents what you want. Once you start changing the appearance of your home, you can reference this board to make sure that your design is consistent. Your home is ultimately a reflection of you, which is why you should take some time to look at different interior design styles and find the one that best matches your personality. This guide takes a closer look at seven of the top interior design styles that you can choose from.
Traditional Interior Design
Traditional interior design is inspired by early European and American designs from the 18th and 19th centuries. This particular design is exemplified by detailed woodwork and carved moldings. The lines are usually graceful for a more elegant appearance in the finished design. When you're changing the appearance of your home to match this design style, you can use framed wall decorations as well as stylish fabric draperies. Soft pillows and overstuffed sofas are also common.
When it comes to color, the walls of traditional design are usually bedecked in neutral colors like white, black, gray, and beige. Neutral colors help to ground any detailed and elaborate furnishings that are in the same area of your home. While the walls should have neutral colors to them, the traditional design is also known to have instances of bright and bold colors with the furniture. Consider pairing your neutral walls with red, blue, or brown furniture pieces. The artwork that you place on your walls can also incorporate more vibrant colors of red, green, and dark wood. The energy and vibes that this interior design style gives off is one of coziness and comfort with some low-key luxury in the accents and textures.
Contemporary Interior Design
Contemporary interior design is a design that's constantly evolving to match the current trends of the time. This style is defined primarily by simplicity with subtle sophistication and sleekness. Texture is only deliberately used. You'll also find that this particular design style focuses on clean and straight lines. Interiors that are created with contemporary design usually showcase space as opposed to items and accessories, which is perfect for the modern home. By focusing on space, shape, and color, contemporary interiors are fresh and up-to-date.
When choosing pieces of furniture for your home, these furnishings should make a striking statement while at the same time being very simplistic in design. Contemporary furniture pieces rarely ever have decorations or curves applied to them. Look for furniture pieces with geometric shapes that give off a smooth and clean appearance. Furniture with upholstery will oftentimes come with white and black tones while also using natural materials like silk, cotton, wool, and linen. You can use pillows to add some texture and color to the scene. The more common materials to use for contemporary interior design include glass, metal, and stone.
While your walls should likely be painted in neutral colors, the accessories that you place in the rooms can have bold colors. As for the energy of this design, your home should seem more comfortable and welcoming given the lack of clutter and dark colors. With this design style, you can focus more on the architectural elements of your rooms. Keep in mind that this design style is consistently evolving to match the latest interior design trends.
Minimalist Interior Design
Minimalist interior design is a wonderful design style that initially became popular back in the 1990's. If you decide to use this style for your home, you'll want to focus on clean lines and simplicity with everything you place in your home. The minimalist design allows a home to appear uncluttered and monochromatic. The design philosophy for the minimalist approach is "less is more".
When looking for the right furniture pieces, you should focus more on classics as opposed to trendy options. With this type of interior design, your furniture pieces will stand out more, which is why it's recommended that you avoid choosing pieces that will go out of style after a year or two. It's also recommended that you design around the architectural details of your home instead of concealing them if you want to get the most out of this style.
As for color, the palette you use should be mainly monochromatic with color being used to accent furniture pieces or art hangings. It's recommended that you stick to around three hues per room that are only a couple of shades apart from one another. This will provide a consistent appearance to your home. If you use this interior design style, the energy in your home should be calm with a more laid back and open atmosphere. This style is ideal for homeowners who want to make relatively small spaces appear to be larger. You'll also likely spend less on furnishings.
Bohemian Interior Design
Bohemian interior design is a style that became increasingly popular throughout the 1960's. Today, bohemian is used as a descriptor for people of past generations who had qualities like unconventional, traveled, carefree, and natural. When melded with interior design, the bohemian style focuses on vintage furniture pieces, natural finishes, and well-layered textures. Making fun combinations is key to this style.
Unlike contemporary and minimalist styles, the bohemian style is more unruly with unconventional lines. This design is centered around randomness, color, and personality. The patterns and colors that you choose to pair together don't need to match perfectly. When looking at colors, there are no specific colors used with the bohemian style. However, bold colors are more common than others, which include purple, dark green, and bright red. Your main goal should be to create different combinations of patterns and textures. The energy of this style is very relaxing and peaceful. When you look at furniture, you should consider buying second-hand and vintage pieces. This style is ideal for more creative individuals like artists, travelers, and writers.
Scandinavian interior design has its origins in the 1950's but has recently become popular because of its heavy focus on understated elegance and quality craftsmanship. The main qualities of this style include minimalism, functionality, and simplicity, which makes it similar to the minimalist style. You'll notice that Scandinavian interior design focuses on using a blend of contrasts, textures, and very soft hues to create a warm and inviting feeling even when using modern furniture.
You should focus primarily on minimalist color palettes, appealing accents, and bold furniture. This particular design style should almost always use high contrasts, which means that an all-white room will pair well with furniture pieces that have black accents to them. While black and white are the primary hues with this design, warm wood tones are also welcome. When used properly, this style imparts a clean and cozy energy, which is mainly due to the importance of keeping warm in the cold climates of Scandinavian countries. Textiles like mohair, cotton, sheepskin, and wool are common in this design. Along with adding warmth and comfort, these materials provide more texture to an interior space.
Shabby Chic Interior Design
Shabby chic interior design is a type of design that focuses on comfort and elegance in a warm and inviting setting. While this particular design originated in the 18th century, the term for it was first coined in the 1980's. When using this particular design approach, the accessories and furniture in your home should be packed with personality and character, which is why the base of the design should be outfitted with neutral hues. Focus on tones of white, off-white, and beige to provide your interiors with a shabby yet sleek appearance.
As for the furniture, antique furniture or distressed vintage furniture would be your best bet. With this style, pieces of antique furniture help to provide the shabby chic appearance to the design. Focus on furniture pieces that have personality to them, which means that intricate designs are recommended. If the paintwork is slightly chipped or worn in places, this can create a wonderful contrast to the more modern and chic elements of this style. You want your interiors to have a relaxed and effortless energy to them. For the remainder of the accessories, layering is highly recommended. Use plenty of blankets, wall art, decor items, pillows, and throw rugs to craft a cozy and comfortable space.
Hollywood Regency Interior Design
Hollywood regency is a style that originated in Hollywood's Golden Age of the 1930's. The main details and features of this interior design include opulence, luxury, rich textures, gorgeous accents, and lavish details. Despite the focus on luxury with this style, the pieces of furniture in your home should be smaller in scale. Your focus should be on open floor plans where you can readily entertain guests. The rooms should be centered around the ways in which guests can interact with each other when in the rooms.
The glamorous aspect of this style is typically brought about through decor accents and bold patterns/colors. While black and white is the main color combination used with this style, jewel tones are commonly incorporated as well. Consider implementing metallic finishes into the design for a more upscale appearance. When you integrate this style into the interiors of your home, it should provide your home with a vibrant and energetic atmosphere, which is great for homeowners who want to purchase classic furnishings while at the same time adding varied decor that can easily be switched out when necessary. Colors of black, gray, and white can better highlight any metallic finishes and surfaces in your home.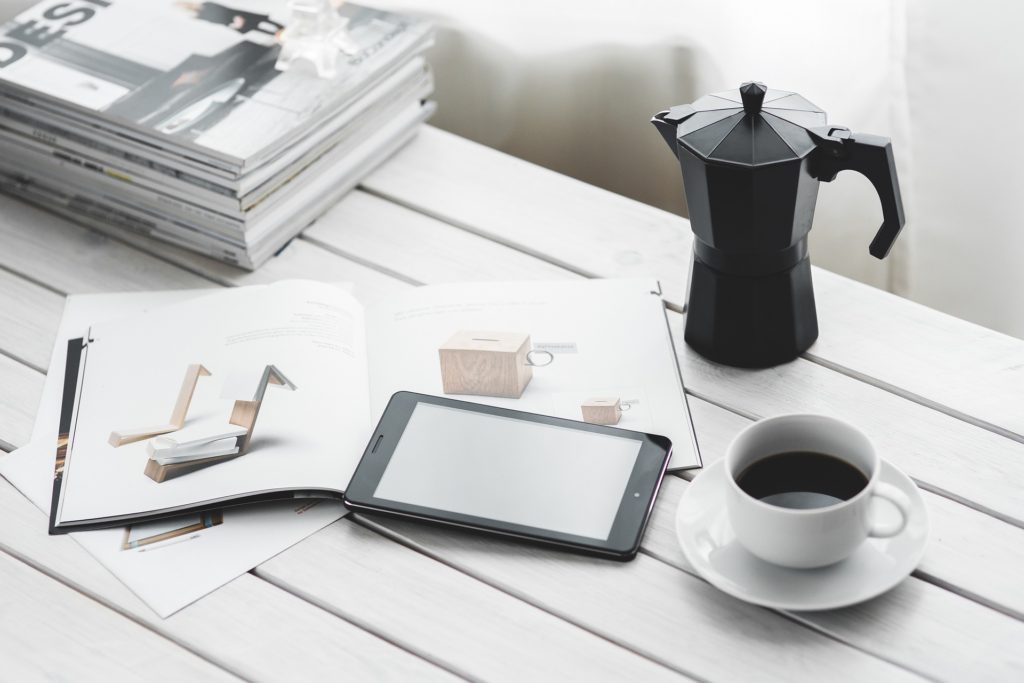 When you're looking over these interior design styles, the most important thing to remember is that the style you choose for your home should match your personality and what you value. The appearance of your home should tell guests and family members more about you and what you like. If you value simplicity, you might want to use the Scandinavian interior design when changing the look of your home. On the other hand, the traditional interior design style allows you to have both simplicity and elegance in one design. As long as you view the interior design as a reflection of who you are, you should be able to find an interior design that you'll be satisfied with.