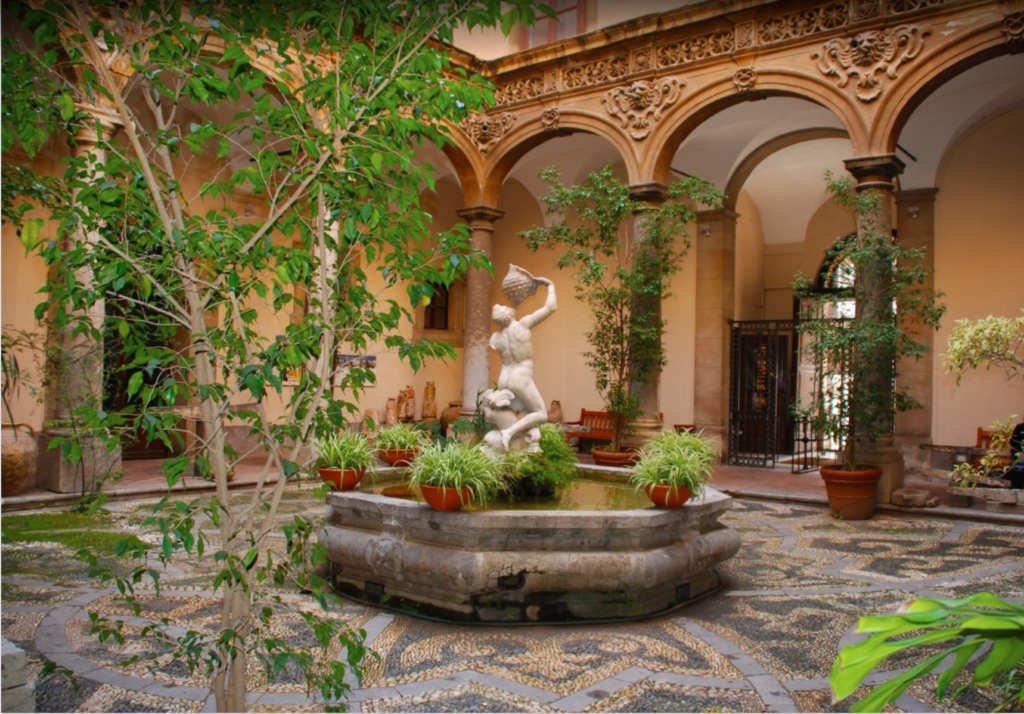 When you're searching for the right home in Southern California, you'll find that there are an ample amount of pristine and gorgeous luxury homes that you can select from. If you're unsure of what differentiates a luxury home from a non-luxury home, luxury properties have a high quality to them that's missing in standard homes. You can expect these homes to be made from premium materials and finishes that can include everything from hardwood to marble. The amenities in a luxury home will typically include large pools, open floor plans, smart home automation, and even bowling alleys. Along with architecture, a luxury home will likely be situated in a popular location while also offering privacy and large square footage.
While any affluent individual can choose to live in a luxury home, these homes are particularly ideal for individuals who value privacy, security and having access to a significant amount of living space. This article offers a closer look at what defines a luxury home in Southern California, which could be helpful if you're in the market for a new home. When looking at a recent Coldwell Banker study, wealthy Americans all over the country were asked about luxury homes and their preferences. This study found that participants typically spent around $1.6 million on their last luxury home.
What Features Do Luxury Homes Typically Have?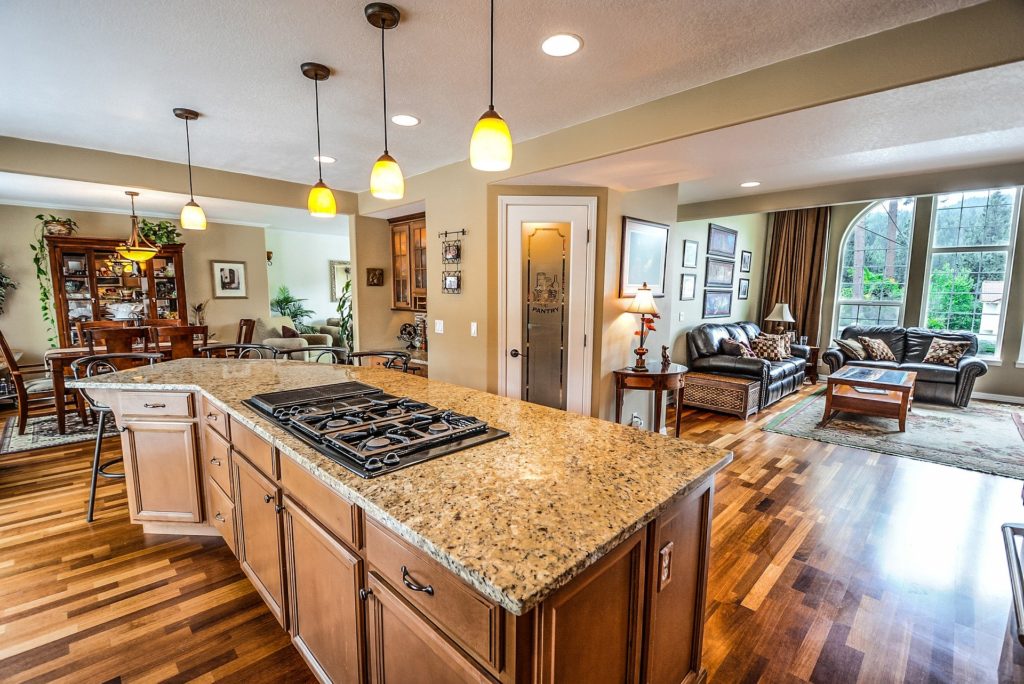 According to Coldwell Banker, the three most important aspects of a home to wealthy consumers were smart homes with advanced technology, open floor plans, and a swimming pool. Homes that are fully automated and outfitted with large amounts of technology are typically referred to as smart homes. When implemented correctly, a fully automated home provides you with the ability to remotely control the lights, sprinklers, thermostat, washer, and dryer from your phone or a similar device. You can even install a smart security system to make sure that anyone inside the home is secure and protected.
As for open floor plans, these plans are unique in that they focus on large and open spaces in the home by getting rid of certain partition walls that typically separate rooms. Within these homes, the kitchen could open up directly to the living room without a wall separating the two areas. The majority of homeowners in today's market prefer open floor plans. Some additional features that are common in luxury homes throughout Southern California include home bars, tennis courts, bowling alleys, home gyms, and wine cellars.
Architecture Styles of Luxury Homes
Luxury homes are known for having extravagant architecture that is bold and stands out when compared to standard single-family residences. There are several different architectural styles that are particularly common with luxury homes, which include European style luxury homes, traditional style luxury homes, and northwest style luxury homes. These architectural styles have proven to be very popular among prospective luxury homeowners
European Style Luxury Homes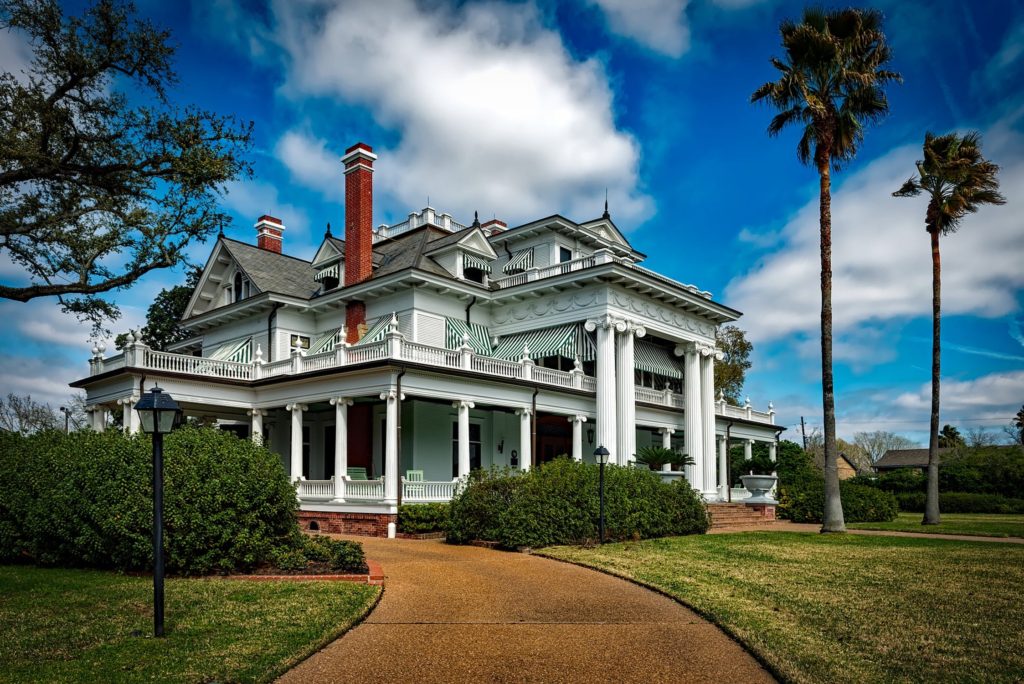 The European style is highly intricate and detailed, which makes for a sophisticated and stylish design. This particular style encompasses a broad range of different characteristics and themes. For instance, the size of European homes can range from smaller ranch-style plans to spacious mansions. The main elements of this type of architecture include:
Varied and complex roof designs

Open floor plans

Richly-detailed exteriors that are usually made from beautiful stone, brick, or stucco materials

Tall ceilings

Sleek archways and wrought-iron balconies

Clay tile roofs

Numerous entry and exit points throughout the home such as French doors

Floors and other surface materials that are comprised of premium and rich textures

Traditional Style Luxury Homes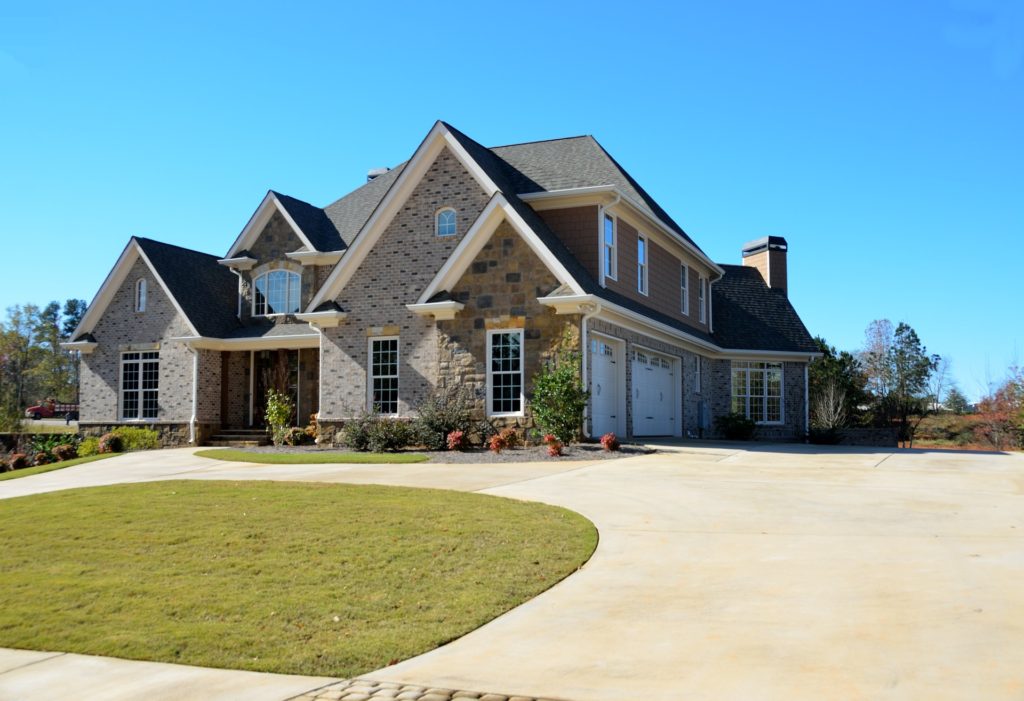 The traditional architectural style is centered around warmth, comfort, and familiarity. This style is rooted in the European decor of the 18th and 19th centuries, which is one reason for its popularity in luxury home selections. While the traditional style is nuanced and subdued in nature, you can expect certain embellishments like tufting, piping, and gentle curves, which provide an elegant appearance to a home.
The primary components of the traditional style include:
Symmetry and uniformity

A very soft and subtle color palette that remains the same throughout the entire home

A style that sticks to the fundamentals, which means that every aspect of the home is meant to match

Highly detailed millwork that's displayed through built-in cabinetry, crown molding, and valances

Relatively complex patterns that can include paisleys and floral patterns that serve as stylistic accents

Northwest Style Luxury Homes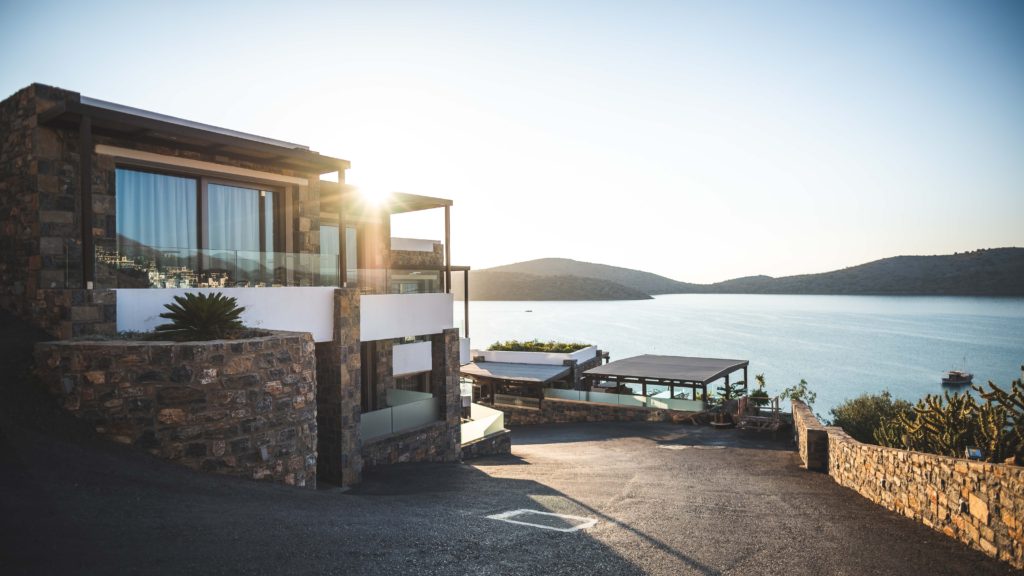 The northwest regional style was at its most popular between 1935-1960. This style is actually a variant of the popular international style, which is why you can expect similar elements. This particular style has a very minimalist element to it that makes it perfect for prospective homeowners who would like a more modern appearance for their home.
The main characteristics of the northwest style include:
Heavy use of unpainted wood throughout the exteriors and interiors

Floor plans that are asymmetrical in nature

A flat roof that's comprised of shingles and overhanging eaves

A low amount of decoration throughout the home

Significant use of glass, which commonly extends to the floor

Location is Everything When It Comes to Luxury Homes
When you're searching for the right luxury home, it's important to understand that location is everything. While the components and size of the home can have some kind of effect on the price of the property, a study performed by Coldwell Banker found that the location of the home was the most critical factor among prospective homeowners when selecting a luxury home.
While the usual cost for a luxury home depends entirely on the specific area where it's being purchased, these homes are typically priced at $1 million and more. In cities like Los Angeles, the average cost is around $9 million for a luxury home. On the other hand, you can find luxury homes in San Diego for as little as $2 million. Many of these homes are made in the European architectural style, which is notable for its red roofs of clay tile.
San Francisco Area Luxury Homes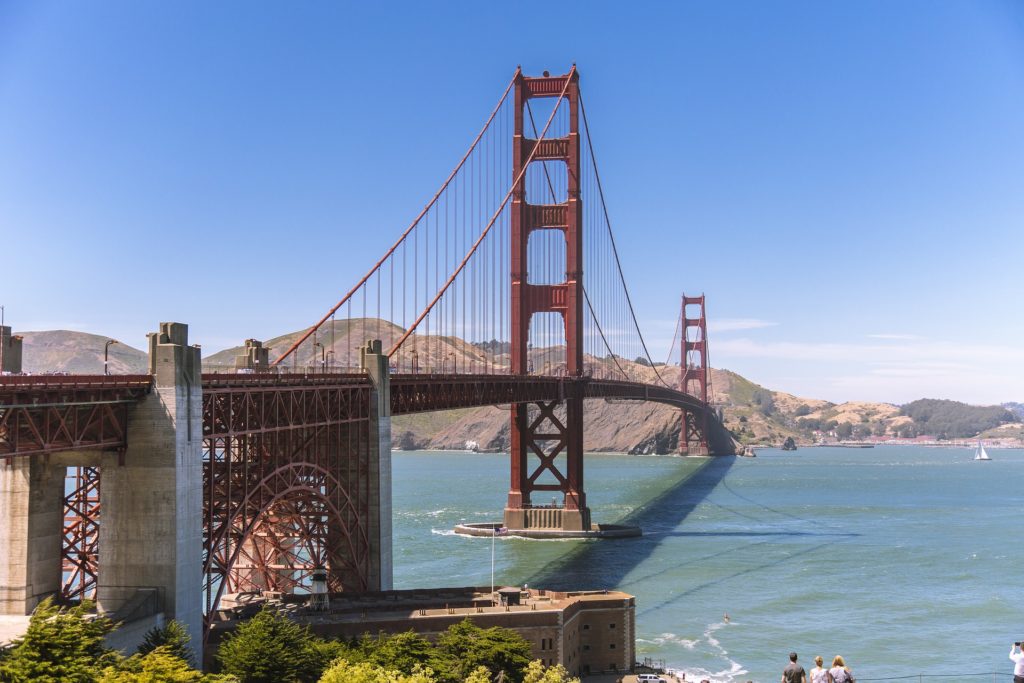 Among the priciest luxury homes can be found in the San Francisco area. For instance, the most expensive home in the city is located at 950 Lombard Street. At the moment, this home is going for $40.5 million. The home is listed at such a price because of its square footage, location in San Francisco, and the myriad of amazing features that can be found inside the property. These features include a cantilevered pool with UV filtration, a glass elevator that supports all levels of the home, a wine wall, a spacious garden that's supported by smart-drip irrigation, a wellness center, and premium Lutron lighting. A two-story section of the home includes a sports court, concert hall, and an art gallery.
While the Lombard Street home comes with a high price, the average cost for a San Francisco home is closer to $2-$3.5 million. You can expect these homes to have floor plans of anywhere from 924-1,026 square feet on average. Of the hundreds of luxury homes available to you in the San Francisco area, most properties are outfitted with at least four bedrooms and four bathrooms. Because of the large number of options that you can select from, you should be able to find a luxury home that meets your needs.
San Diego Area Luxury Homes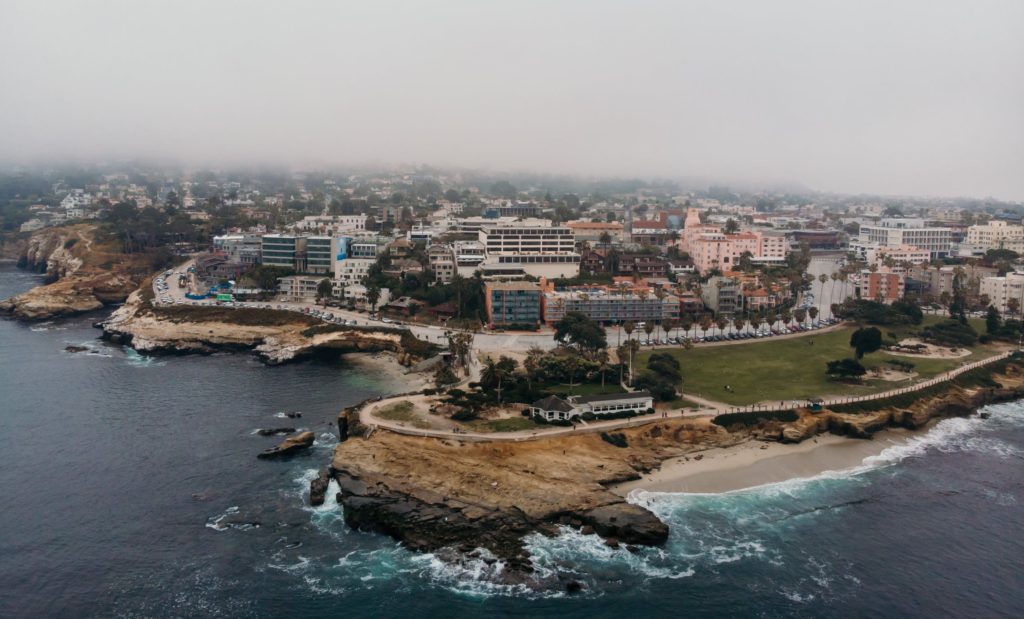 One of the largest luxury home in San Deigo was purchased by Louis Beacham, the president of Beacham Construction for around $24 Million. This property is situated in La Jolla, a small seaside location that's prized for its scenic views and premier neighborhood. Since La Jolla is a small area in San Diego, the reason for the high price of this property is mainly due to the large area of land that it's situated on. At 4.5 acres, the land is easily the largest in the neighborhood.
If you want to purchase a luxury home in the San Diego area, you can expect prices that are well north of $1 million. The square footage of these homes can range from 1,177-6,540 square feet. Most of these properties will have at least three bathrooms and four bedrooms as well as an ample amount of luxurious furnishings. Some of the more expensive luxury homes have large lots that can range in size from 8-50 acres. These homes are also available in a wide variety of different architectural styles, which include traditional styles and modern styles.
Los Angeles Area Luxury Homes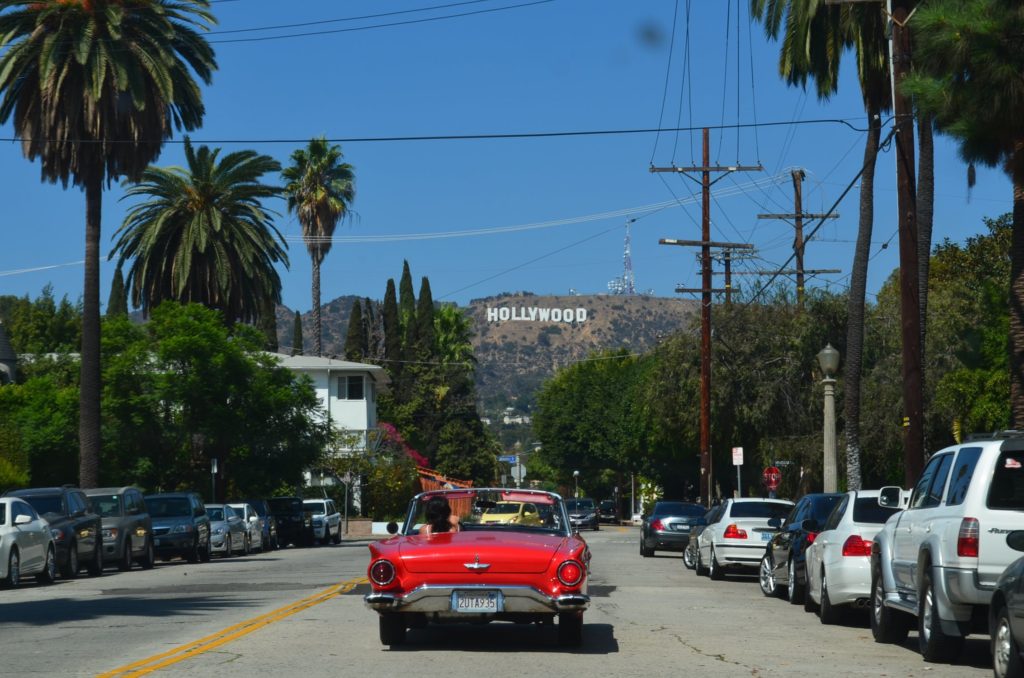 Some of the top luxury homes in Southern California can be found in the Los Angeles area. For instance, Jeff Bezos recently purchased the most expensive home in LA for $165 million. The Warner Estate is characterized by the Georgian architectural style and comes with a lot of 9.4 acres. The many extravagant features of this beautiful mansion include two guesthouses, a 9-hole golf course, and a pristine tennis court. While the previous owner, David Geffen, purchased the mansion for just $45 million in 1990, he made upwards of $20 million in renovations, which is why this property is the most expensive luxury home sale in Los Angeles.
When looking at standard luxury homes in LA, the median price that you can expect to pay is just under $9 million, which is actually down from nearly $10.8 million in the year prior. As such, now is likely the best time to buy. Real estate is typically at a premium in the Los Angeles area, which means that any drop in the average price for a luxury home positions the market as being more beneficial for buyers.
However, Los Angeles isn't the only place in the Southern California region that has luxury homes. When you're in the market for a luxury home, some additional locations that you might want to consider include Thousand Oaks, the Conejo Valley area, and Malibu.
Thousand Oaks is a great community that offers an ample amount of variety. No matter what type of luxury home you're searching for, you should be able to find it in this city. Because of the immense popularity of Malibu and its beaches, there are many wonderful beachfront properties that offer vast acreage and luxurious furnishings. The Conejo Valley area alone offers numerous communities that contain a large number of luxury homes that you might be interested in. Conejo Valley communities like Somis, North Ranch, and Hidden Hills are all well known for their luxury homes.
Looking to Purchase a Luxury Home in Southern California?
According to Coldwell Banker's report, around 75 percent of wealthy consumers used a real estate agent when purchasing a new luxury home. Because of the large investment that's required when buying a luxury home, you don't want to make any costly mistakes during the process. Here at Nicki & Karen Southern California Luxury Real Estate, our clients are guaranteed great customer service at all times. Schedule your first appointment with one of our real estate agents today by calling us at +1 (805) 625-0304 or by filling out our online form at this link.