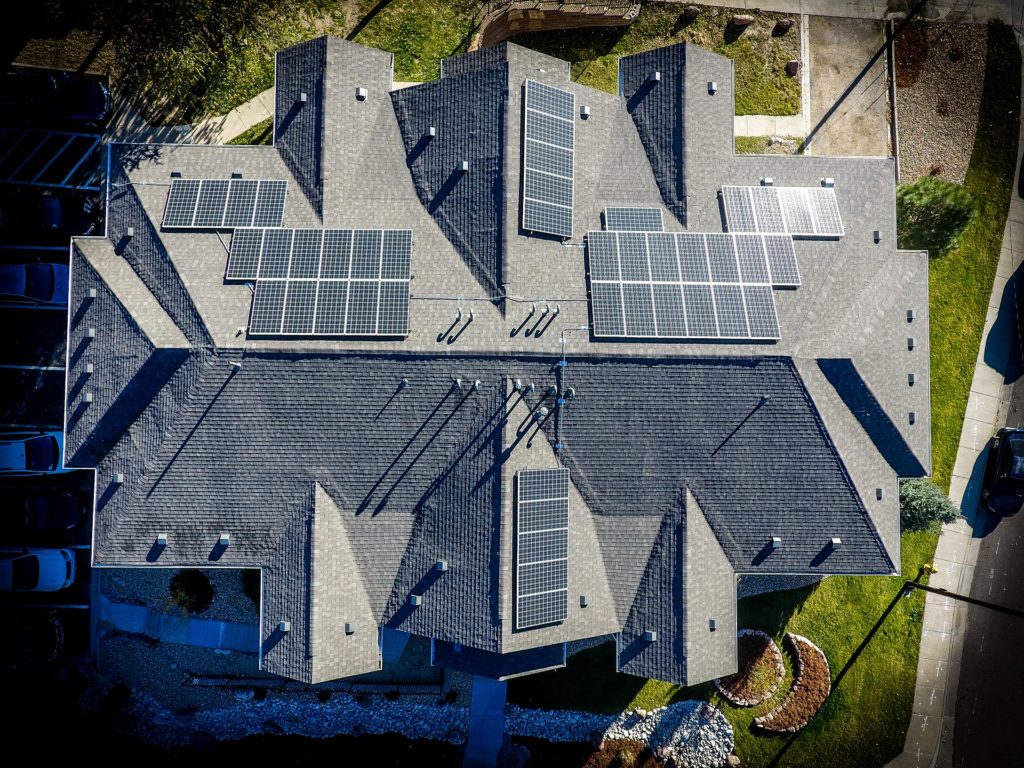 If you're interested in making your home more Eco-friendly, you've probably considered installing solar panels on the roof of your home. While the main benefit of using solar panels is that they are a sustainable source of energy, you will also be able to receive a significant tax credit of 30 percent of the total costs, which allows you to save a substantial sum of money while cutting back on your carbon footprint.
When you want to help the environment or save money on your monthly energy bills, installing solar panels on your home is a great way to accomplish both of these goals. It's also among the more notable ways that you can go green. Some of the additional methods that you can use if you want to live a greener and more sustainable lifestyle include changing your light bulbs to LED bulbs, recycling whenever possible, taking your own bags to the grocery store, and unplugging appliances when they aren't being used.
As for tax credits, these credits can be used to lower the amount that you owe on your taxes or to increase your tax refund. Being able to reduce the costs of solar panels by 30 percent can make these panels much more affordable and should allow you to obtain great returns from your investment in a shorter period of time. There are many fantastic benefits of going solar, the primary of which is that you will no longer need to pay monthly bills to an energy provider. Instead, the energy that's captured from the sun will be used to power your home and the appliances within.
Keep in mind that the amount of panels you install directly correlates to how much you save. If you don't install enough panels, they may only reduce your monthly energy bills by 80 percent. However, that's still a significant amount of savings. Solar panels are also known to increase the value of a home, which is great if you ever place your property on the market. Some additional benefits of going solar include protecting the environment, showing that you're committed to leading a sustainable lifestyle. If you would like to have solar panels installed on the roof of your home, this article offers a closer look at the top solar panel installation companies located in and around Thousand Oaks.
Maintaining Sustainability in Thousand Oaks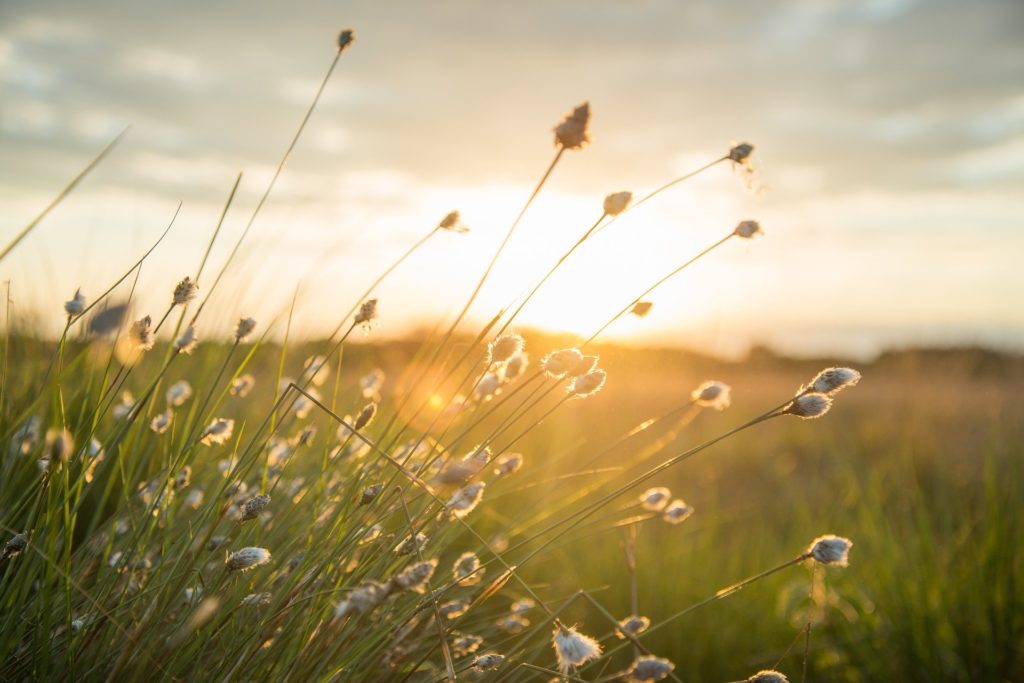 Living sustainably is highly important to many homeowners and businesses in Thousand Oaks. In fact, the Public Works Department consists of a Sustainability Division, which is an aspect of the Public Works Department that's directly responsible for managing hazardous and solid waste, developing programs that are able to reduce water and energy use, and encouraging the use of public transit. The City of Thousand Oaks is proud of its environmental leadership, which is evident in the fact that 60 percent of all cars in the city are alternative fuel vehicles.
Back in February 2019, Thousand Oaks partnered directly with Clean Power Alliance, which allows residents to have access to cleaner energy. While Clean Power Alliance costs more than Southern California Edison, but these costs are considered to be worth it by many residents since Clean Power Alliance uses 100 percent green energy. If you currently live in Thousand Oaks or are thinking about purchasing a home there in the near future, you can contribute more to the sustainability culture of the city by installing solar panels on your home. Here are some of the top solar panel installation companies near Thousand Oaks.
Crown Solar Electric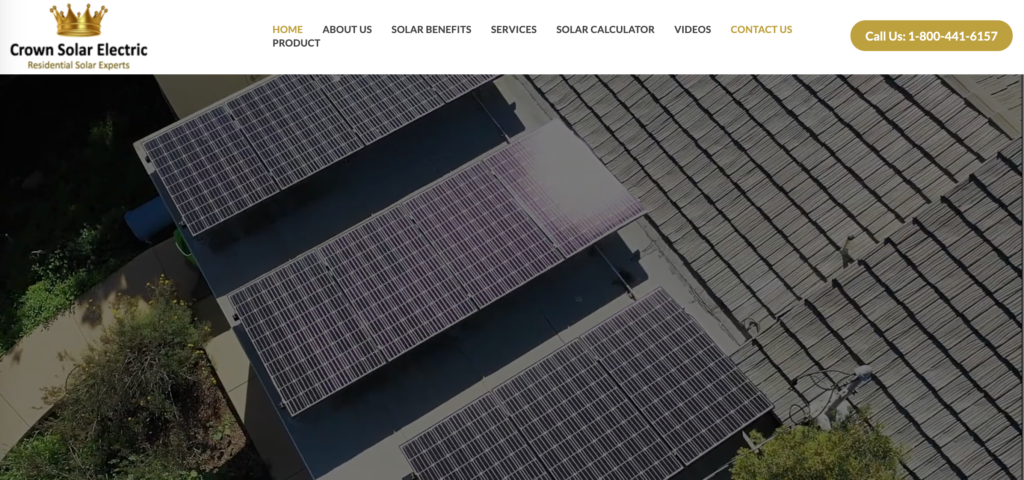 Crown Solar Electric is a solar expert in Thousand Oaks that aims to fulfill all of the solar needs that homeowners in Thousand Oaks might have. They are known for providing premium products and reliable customer service, the latter of which is a result of customer satisfaction being their number one goal. The many services that they provide alongside solar panel installation include ground-mounted system services, solar panel repair, installation for EV charging systems, various battery bank services, and solar water heater installation.
Crown Solar Electric has a five-star rating on Yelp. Multiple reviews endorse how honest and trustworthy they are, which is essential for such a comprehensive project that comes with relatively high costs. If you can be confident that the company you choose will perform the job properly and charge you the right amount, you should have a strong peace of mind while the project is ongoing. When you decide to request a quote from Crown Solar Electric, you can do so through their Yelp page. They have a response rate of 100 percent and an average response time of two hours.
Solar Solutions Company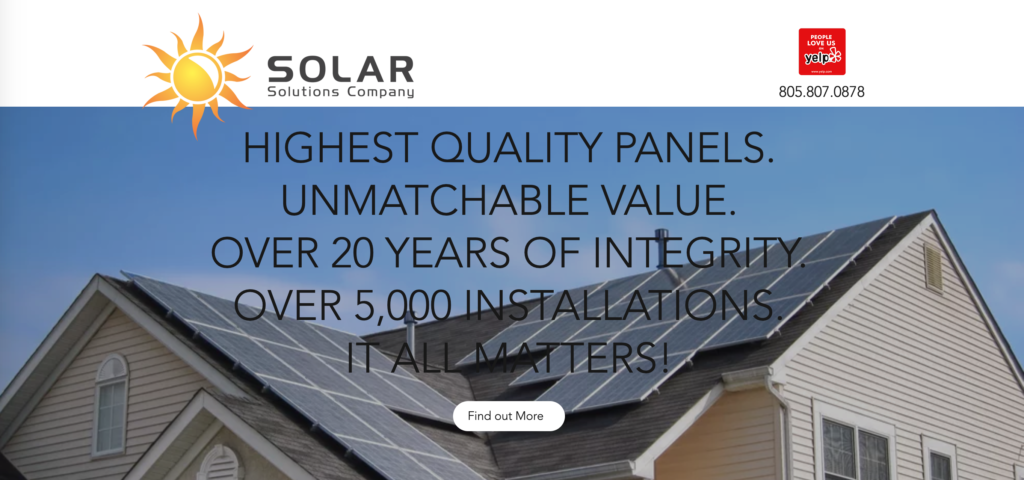 Solar Solutions Company is a top solar panel installer that provides installation services to customers all throughout the Southern California region. Over the years, they have performed more than 5,000 installations, which means that they know what they're doing. They also make sure to use only the highest quality panels. Along with solar panel installation, some of the additional services that they can provide upon request include inverter services, panel cleaning and repair, battery bank services, the installation of EV charging systems, and ground-mounted system services.
This solar panel installation company has a perfect five-star rating on Yelp. They are also known for being efficient and highly attentive no matter what type of project they're working on. This solar installation company is open seven days a week, which can make it easier to fit their services into your schedule. Customers always communicate and work with the owner, which adds to the professionalism displayed by the company.
SunPower by Green Convergence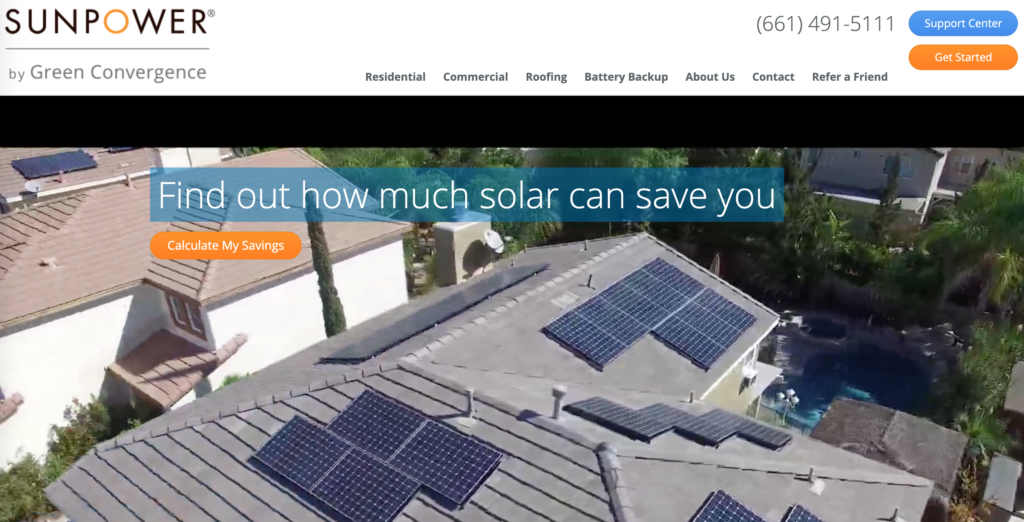 Sunpower by Green Convergence is a solar installation provider that has been in business for 11 years and is locally owned and operated. They are able to work on projects of all sizes, which means that they can install solar panels onto smaller cottage homes as well as large estate houses. Along with educating customers on what the installation of solar panels entails, they are also known for helping homeowners apply for the standard tax refund that comes with solar panels, which makes for exemplary customer service. Their services are designed to be priced competitively as well.
Along with the solar panel installation services that they provide, you can also obtain their extensive roofing services as well as their energy storage solutions. They have a five star rating on Yelp, which signifies that you can be confident in the service they provide. When you want to obtain their solar panel installation services, you can schedule an appointment for a free consultation directly through their Yelp page that was linked earlier. This consultation will help you identify what the costs of the project are going to be before you've paid a cent.
Conejo Valley Electric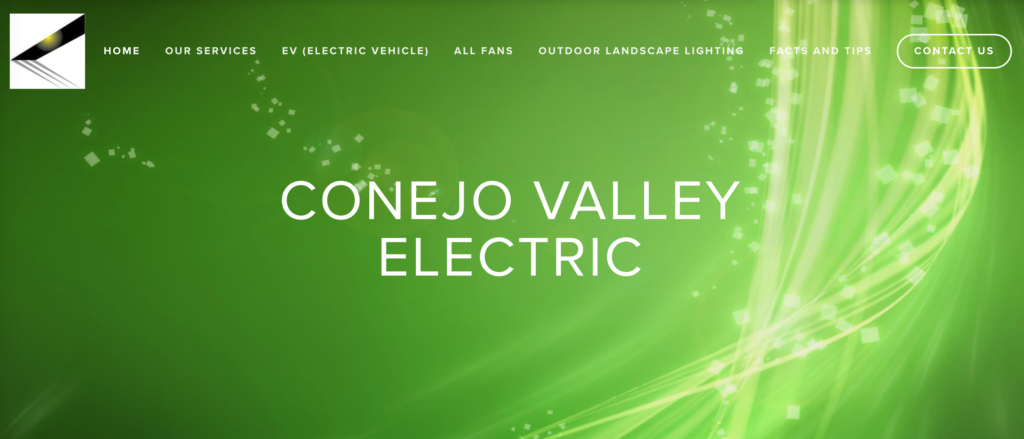 Conejo Valley Electric is an electrician and solar panel provider based out of the Conejo Valley that's known for the solar panel installation services that they provide. Their services are comprehensive and include practically anything that you might require from an electrician or solar panel provider. Their primary services include electrical panel repair, lighting and outlet repair, wiring repair, smoke detector installation, outlet and lighting installation, solar panel installation, and EV charging station installation. Their services can be requested on a 24/7 basis.
The rating that they have on Yelp is five stars, which is based on 240 reviews. Customers like how friendly and attentive the employees are at Conejo Valley Electric. If you ever have issues with your solar panels or your electrical system, they are available by phone and through the FaceTime app to provide you with free troubleshooting. If you're considering obtaining solar panel installation services from Conejo Valley Electric, you can request a quote on their Yelp page. They have a 100 percent response rate and will respond within 20 minutes.
Maxum Energy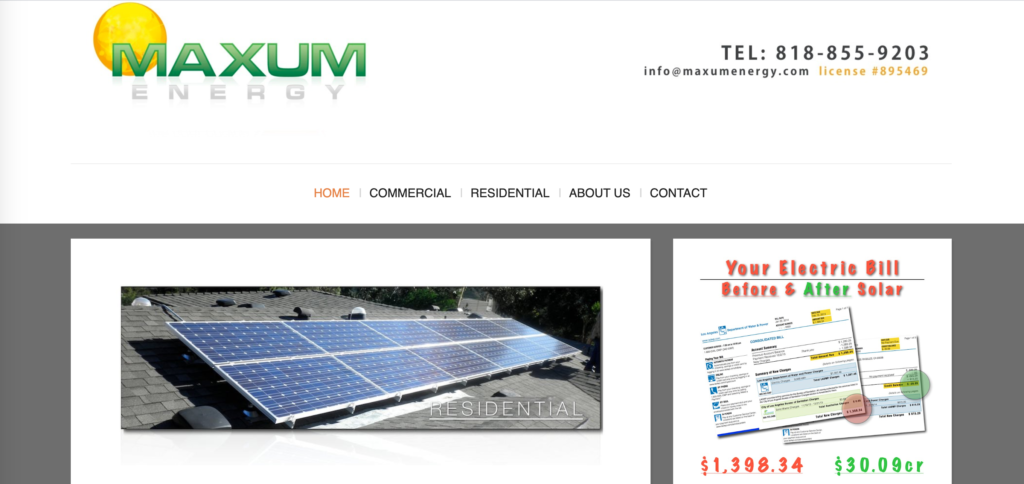 Maxum Energy is a solar panel installation company that has been in business since 1995, which means that they have ample amounts of experience. They focus on performing turn-key installations that use only the highest quality of panels. Even though their business began in Europe, they moved to Westlake Village many years ago because of the popularity of solar energy in Southern California. Keep in mind that the services they provide also extend to the installation and repair of battery chargers, which is important if you want to be able to store any excess energy that the panels capture.
The Yelp rating for Maxum Energy is currently sitting at five stars, which shows that they are reliable and trusted. If you are interested in the services they provide and believe that they would be a good fit for your solar panel installation needs, you can request a quote from their Yelp page. Customers who have used Maxum Energy in the past like how the employees answer any questions that they have and will provide recommendations on better alternatives if necessary.
Looking for Eco-Friendly Homes in the Thousand Oaks Area?
Because of the immense popularity of sustainability in the Thousand Oaks area, it's relatively easy to find Eco-friendly homes when you're in the market for one. If you're searching for Eco-friendly homes in Thousand Oaks, the process can be much simpler if someone is guiding you through this search. If you want to start your life in a sustainable home, contact the Nicki & Karen team to find out more about our available homes in Thousand Oaks and all throughout Southern California!