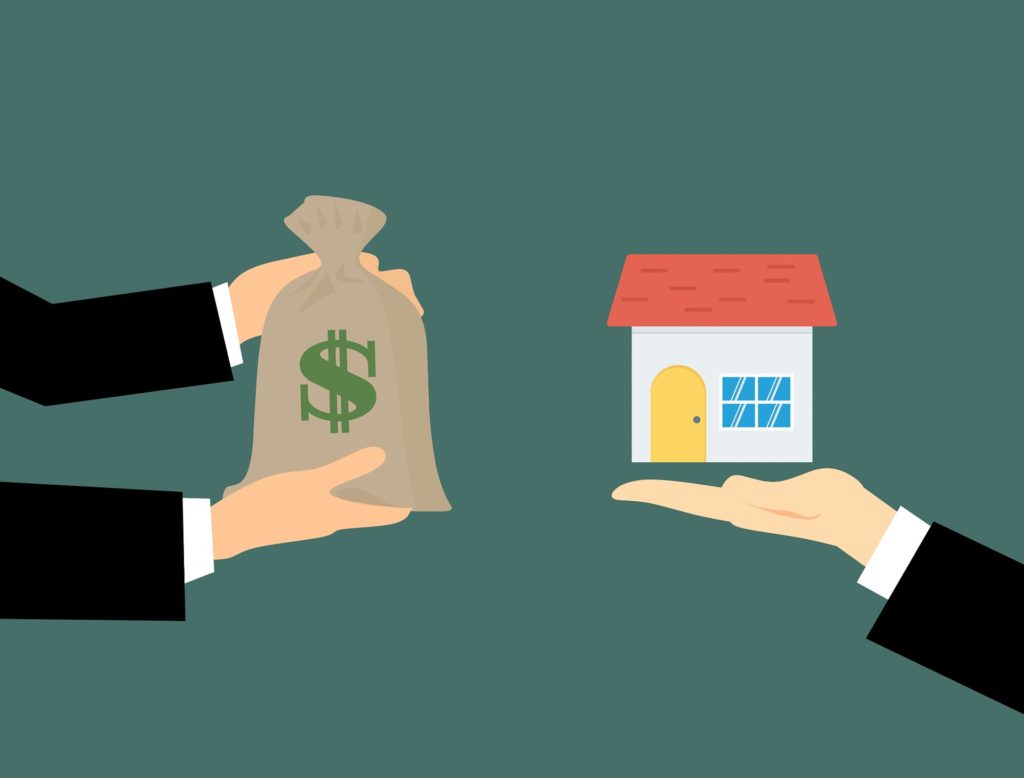 A mortgage lender is any kind of financial institution or bank that provides borrowers with money that they can use to purchase a home. The primary difference between a mortgage lender and a mortgage broker is that a broker usually works as an intermediary between the lender and yourself. The lender that you obtain a mortgage from will be tasked with setting the terms of the loan, which include the repayment schedule and interest rate. All lenders have guidelines that a borrower must meet if they want to take out a loan. These guidelines are designed to identify your ability to pay back the loan as well as your overall creditworthiness.
When you're searching for the right mortgage, you can get a better mortgage if you have a better credit score. Having a higher credit score makes it more likely that you will be approved for the loan. A higher credit score also allows you to obtain lower interest rates and better terms, which can save you a significant sum of money in the long run. If your credit score isn't exactly where you want it to be before you obtain a mortgage, there are many steps that you can take to improve your credit score, which includes everything from paying your monthly bills on time to getting rid of outstanding debt.
Buying your own home can be a daunting task if you've never done so before. However, making this decision can provide you with an array of benefits. For instance, new homeowners have numerous tax benefits available to them, which extend from being able to deduct your mortgage interest to receive a property tax deduction. This article will give you tips and advice on how to find a mortgage lender in California that suits your needs and is able to provide you with a great mortgage for your new home.
The Different Kinds of Mortgages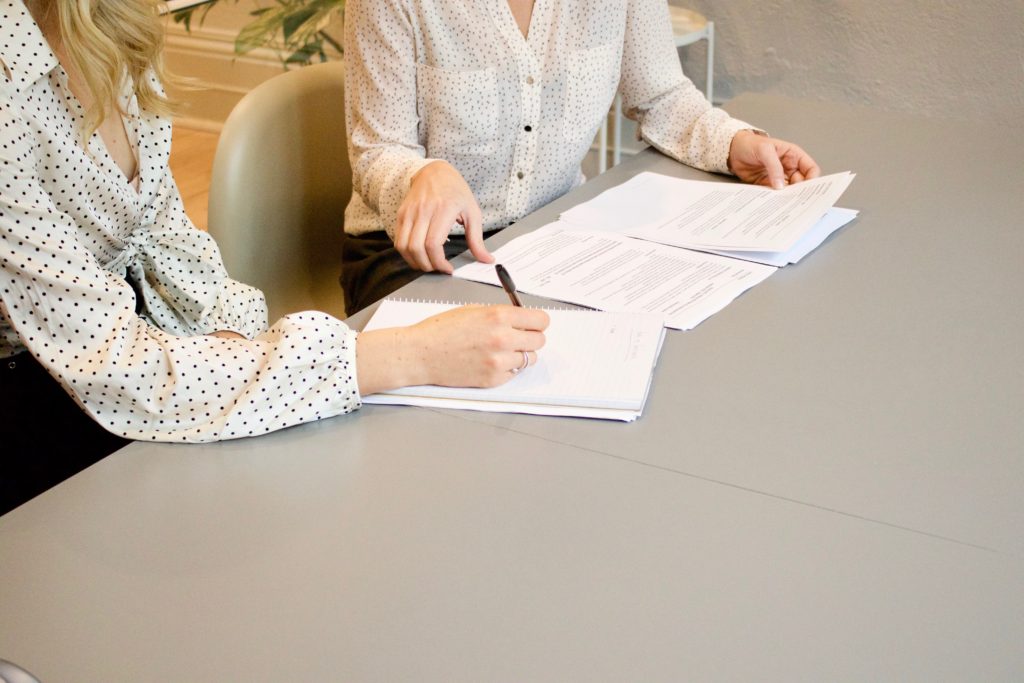 There are a wide range of different kinds of mortgages that can be accessed by prospective homeowners. Before you select one of these mortgage types, it's important to understand that every option has its own pros and cons that you should be aware of. While the different types of mortgages can be confusing, having a good mortgage lender by your side should make it easier for you to determine which mortgage is right for you. Even though there are numerous government-backed alternative loans that you can access, the two most common mortgages that you can apply for include fixed-rate mortgages and adjustable-rate mortgages.
Fixed-Rate Mortgage
A fixed-rate mortgage is a standard mortgage type where your mortgage rate and interest rate will remain the same during the entire term of the loan, which means that you don't need to worry about increasing rates. This should make it easier to create a budget that won't fluctuate on a regular basis. This specific type of mortgage might make sense if you:
Believe that you will live in the home for longer than seven years

Think that interest rates might rise at some point during the next few years, which makes it preferable to have your current rate

Prefer the consistency and stability that comes with having a fixed interest and principal payment that will never change throughout the life of the mortgage

The only downside to this option is that a fixed-rate mortgage will usually come with a slightly higher starting interest rate than an adjustable-rate mortgage, which means that there's a possibility you will pay more over the term of the mortgage when compared to someone who has an adjustable-rate mortgage.
Adjustable-Rate Mortgage (ARM)
An adjustable-rate mortgage is somewhat unique in that it allows borrowers to have an interest rate that could change periodically, which depends on changes to the corresponding financial index that's directly associated with your loan. Your monthly payment could go up or down in the event of a decrease or increase with the index rate. The main issue with obtaining this type of mortgage is that it's practically impossible to predict when the rate for a financial index will go up or down.
These loans come with several different names, which usually denote the amount of time the rate will remain fixed before becoming adjustable. The initial interest rate that you're provided with will likely remain fixed for a period of five years before switching to an adjustable rate. While these adjustments can occur at different frequencies, most lenders provide 5/1 adjustable-rate mortgages, which means that the initial interest rate will be fixed for five years and adjusted once per year after the fixed period. This particular type of mortgage may be your best option if you:
Believe that you will move before the initial fixed-rate period has ended, which allows you to avoid issues with rate increases

Believe that interest rates could go lower in the future

Want a monthly payment that's lower than fixed-rate mortgages typically offer

While you can't be certain that the interest rates for your mortgage won't increase after the introductory fixed-rate period, you should be able to obtain a lower monthly payment with an adjustable-rate mortgage for the initial period.
Mortgage Lenders in California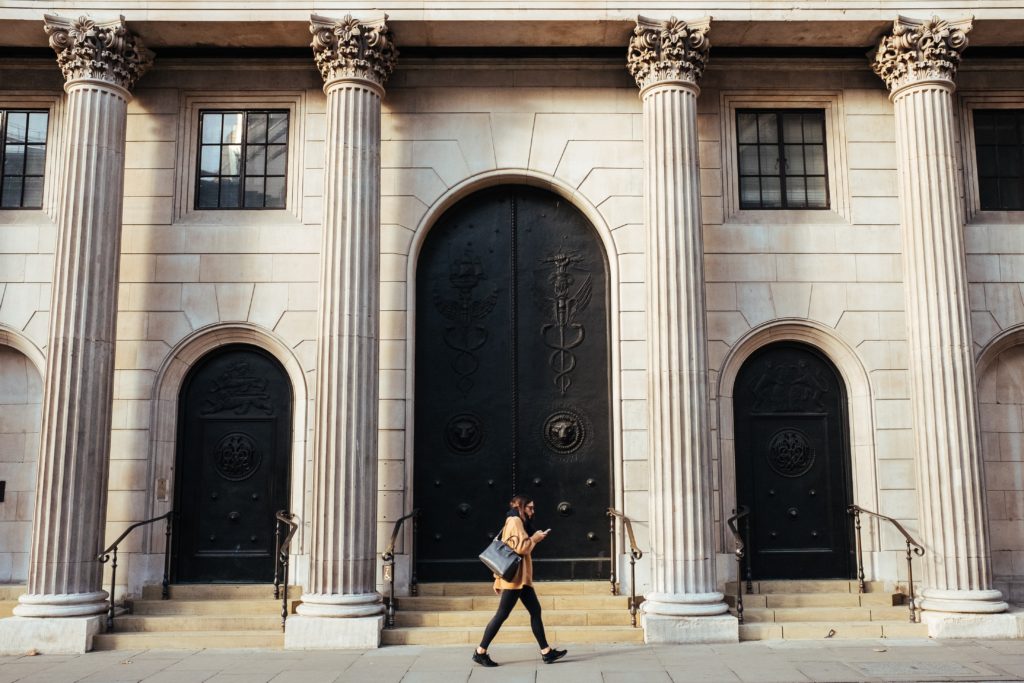 These various types of mortgages might be confusing if you've never applied for a mortgage before. However, a good mortgage lender will thoroughly explain all of your options to make sure that you're 100 percent informed and confident about the decision you're about to make. For more information on mortgage loans, you should consider checking out this article. From here, you can identify the requirements that you will likely need to meet if you want to obtain a mortgage. If you don't meet one or more of these requirements, you can start improving these factors early on.
For instance, let's say that you have a credit score of 650, which is on the lower end of scores that will be accepted by most mortgage lenders. With this score, your loan application could be rejected if you only offer a down payment of five percent of the total value of the home. However, increasing the down payment that you provide to 10-20 percent of the total home value could make it easier for your application to be approved even with a credit score of 650. Keeping in mind that mortgage rates vary by state, here are some of the top mortgage lenders in California.
#1 Better.com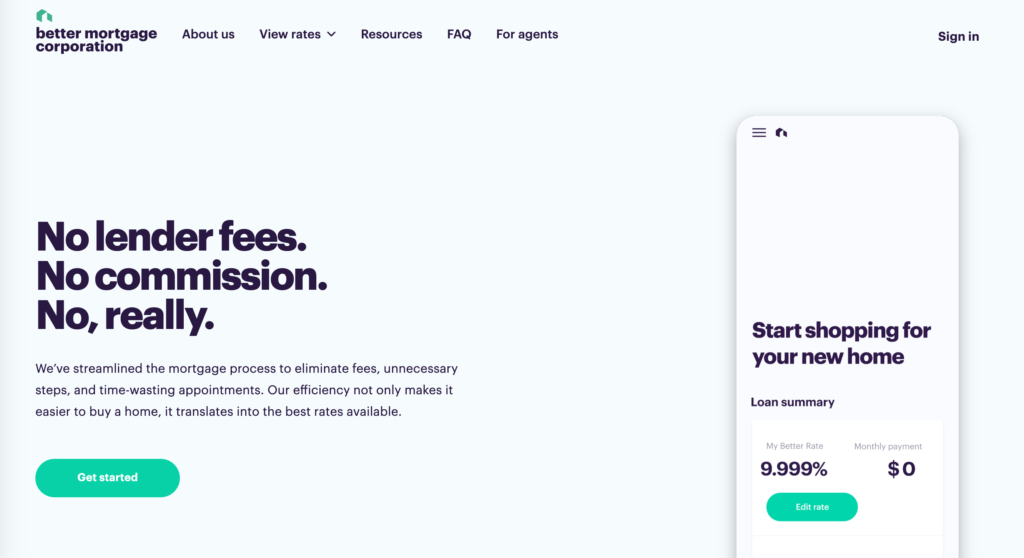 Better.com is a mortgage lender based out of New York that offers a large number of different mortgages for you to select from. They are a direct lender, which gives you the opportunity of obtaining lower terms than you would with traditional banks. When you want to apply for one of their loans, you can get started with pre-approval directly on their website, which is an easy process that should take only a few minutes to complete.
When you do business with Better.com, you'll find that they offer custom mortgage options that include multiple 30-year fixed mortgages with different APRs and rates. If you have a good credit score, you should be able to qualify for their lowest rates. In order to qualify for any of these mortgages, you will need to have a credit score of at least 620 while also providing a down payment of at least three percent. The various types of mortgages available through Better.com include:
15-year fixed

20-year fixed

10/1 ARM

7/1 ARM

5/1 ARM

#2 Chase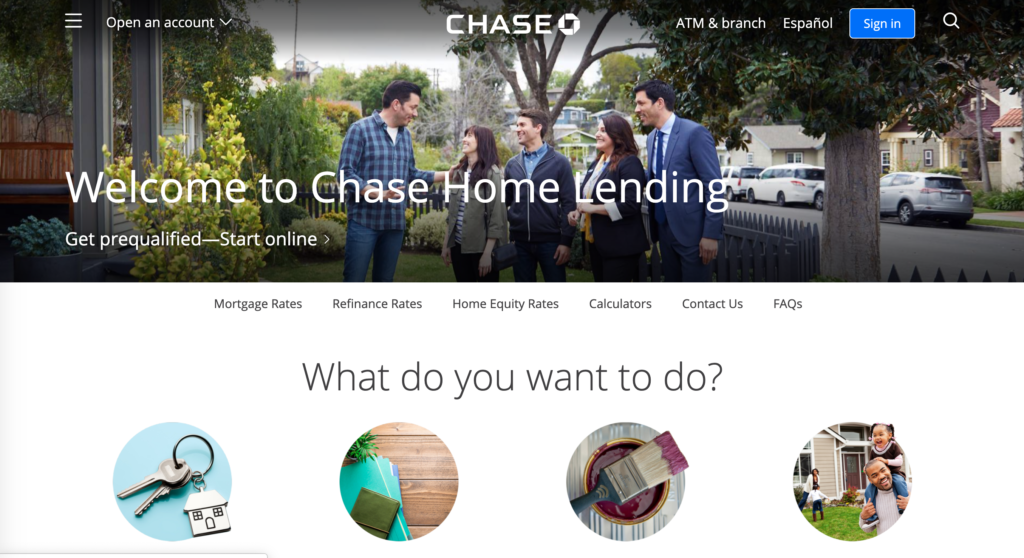 Chase is among the more well-known mortgage lenders that you can select from. They are based out of NYC but have locations all over the country. If you have a checking or savings account with Chase, you may already have experience working with them. According to Nerdwallet, Chase is particularly beneficial for homeowners who are looking to refinance. However, their mortgage options are ideal for anyone who wants to purchase a new home. Their standard mortgage options require a down payment of at least 20 percent, which can make it difficult to qualify for a loan. However, providing a down payment of 20 percent typically comes with low rates. The types of mortgages that can be obtained with Chase include:
30-year fixed

15-year fixed

7/1 ARM

5/1 ARM

You should check out their mortgage calculator, which should give you a better idea of the rates you'll receive and the monthly payment you'll be expected to make.
#3 New American Funding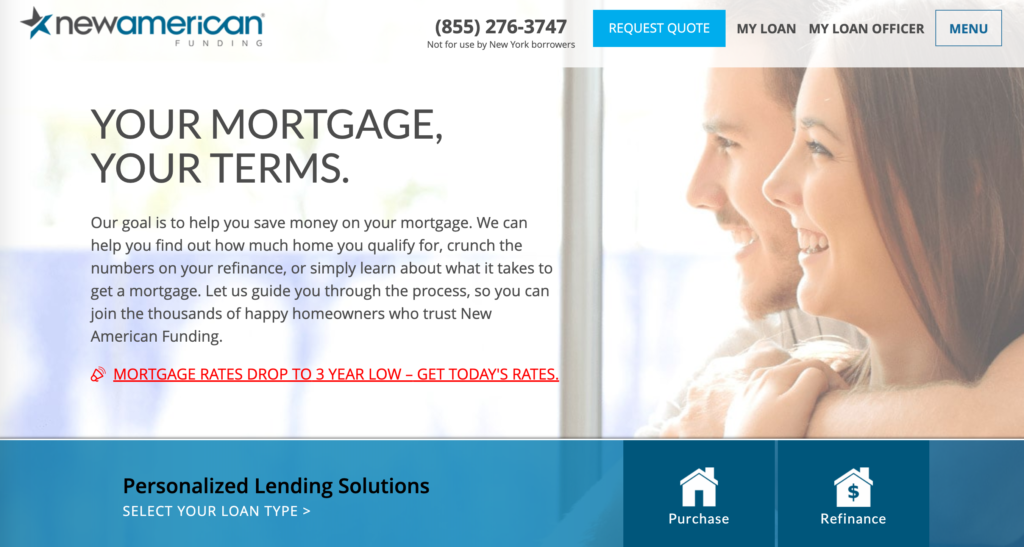 New American Funding is a mortgage lender based in Tustin, CA and offers a wide range of fantastic loan options for all different types of borrowers. When you want to do business with them, you can request a quote on their website for any type of mortgage or contact them at (855) 276-3747. This family-owned business has been in operation since 2003 and has garnered a great reputation for providing mortgage opportunities to buyers with low credit scores. While the minimum credit requirement to obtain a loan with New American Funding is 620, your loan application is more likely to be accepted at a score of 620 than with other banks and financial institutions.
Keep in mind that New American Funding is a direct lender, which means that they originate the loans themselves as opposed to retail lenders like Bank of America and Chase. Because of their status as a direct lender, they may be able to provide you with better loan terms when compared to other options. You can be confident about doing business with New American Funding because they currently have a high rating on Zillow of 4.92 stars out of 5.0, based on well over 7,000 reviews and ratings. The types of mortgages available through New American Funding include:
30-year fixed

15-year fixed

FHA 30-year fixed

VA 30-year fixed

Have More Questions About Purchasing a Home?
Do you have additional questions about purchasing a new home in Southern California? If so, you should contact Nicki & Karen Southern California Luxury Real Estate today in order to schedule your first appointment with one of our real estate agents. Our knowledge of the surrounding market can help you find a luxury home that meets your needs and matches well with what you imagine your dream home to be!