Not Sherwood, but it's close. Thought we'd talk about the virtues of Calabasas today. We tried to assemble the other 3 parts but we decided to introduce you to something more "historic."
A city that actually is part of "an historic time" and founded by a Father (which is coming up soon!): Calabasas, California.
Calabasas, California, part of the El Camino Real, the original mission highway founded by Father Junipero Serra in the late 1700's, is a delightful contrast of breath taking mountains and canyons, old and new, traditional and progressive. Home to some of Southern California's finest luxury real estate, Calabasas maintains a charming small town quality. Recognized as one of the Top Ten Places to live in the US, Calabasas' award winning schools and safe, upscale neighborhoods make it a perfect place for individuals and families, and a perfect bedroom community for local business owners and employees.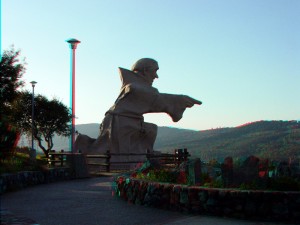 Calabasas (91302) has a median elevation of 796 feet, and a population of 22,185, covering an area of 12.9 square miles. Calabasas' scenic landscape and highways are home to a variety of local plant species and wildlife. As a Tree City USA community, Calabasas has claimed oak trees as protected, which also maintains its rural, woodland atmosphere. Hiking trails, parks and picnic areas also add to the beauty and enjoyment for visitors and local residents. An ongoing effort to acquire more open space as part of Calabasas' dedication to natural preservation is another positive environmental indicator.
Historic Old Town Calabasas makes a picturesque setting for local gatherings and festivals, a weekly Farmer's Market, dining and shopping. The Leonis Adobe, at the center of Old Town Calabasas, is a living history museum, where people can experience the real Old West. Along with its convenient bike commuter lanes and public transportation options, Calabasas plans to expand the downtown experience with a new library, civic center, fountains and plazas.
Close to the Ventura Freeway Technology Corridor (US 101), Calabasas is the perfect place to do business. Supported by business friendly local government, and strong service, housing and retail markets, Calabasas is at the forefront of economic recovery. Calabasas' relationship with its sister city, Anqing, China, and its strong connection with the entertainment industry encourage growth and stability to both local and international ventures.