Westlake Village, California | Certainly a village… though its beauty might surprise you…
The City of Westlake Village, set between the Simi Hills and the Santa Monica Mountains in Western Los Angeles County, combines the beauty of the Southern California countryside with choice luxury real estate. This master planned 'City in the Country' enjoys the distinction of being home to thriving businesses, well executed residential and commercial development, and high quality schools, making it a fantastic place to live, work and raise a family.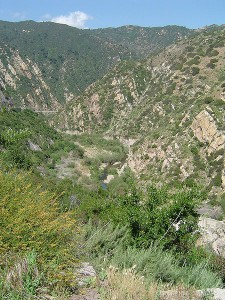 Acclaimed as one of the nation's most successful suburbs and some the most beautiful luxury real estate Westlake Village (91361) has a population of 8,858, occupying 5.4 square miles in Conejo Valley. Only nine miles from the Pacific, at an elevation of 900 feet above sea level, Westlake Village is only 38 miles from Los Angeles.
Westlake Village is the hub of Ventura Freeway's (US 101) Technology Corridor, and because of the City's business friendly environment, it has become a center of growth for technology, research and development in Southern California. Future plans for restaurant, office and commercial development along the corridor, and a high quality work force make Westlake Village the ideal spot to start or expand your business.
The City has many Youth and Senior programs available through Parks & Recreation, as well as five city parks and over 100 miles of hiking trails to explore and enjoy. Restaurants, convenient shopping and a public library are also a vital part of the Westlake Village community.
In addition to its commitment to business development and controlled growth, Westlake Village is also committed to preservation and protection of natural settings and resources.
The City of Westlake Village is working to help keep the natural environment of Southern California pristine for future generations to enjoy for years to come.