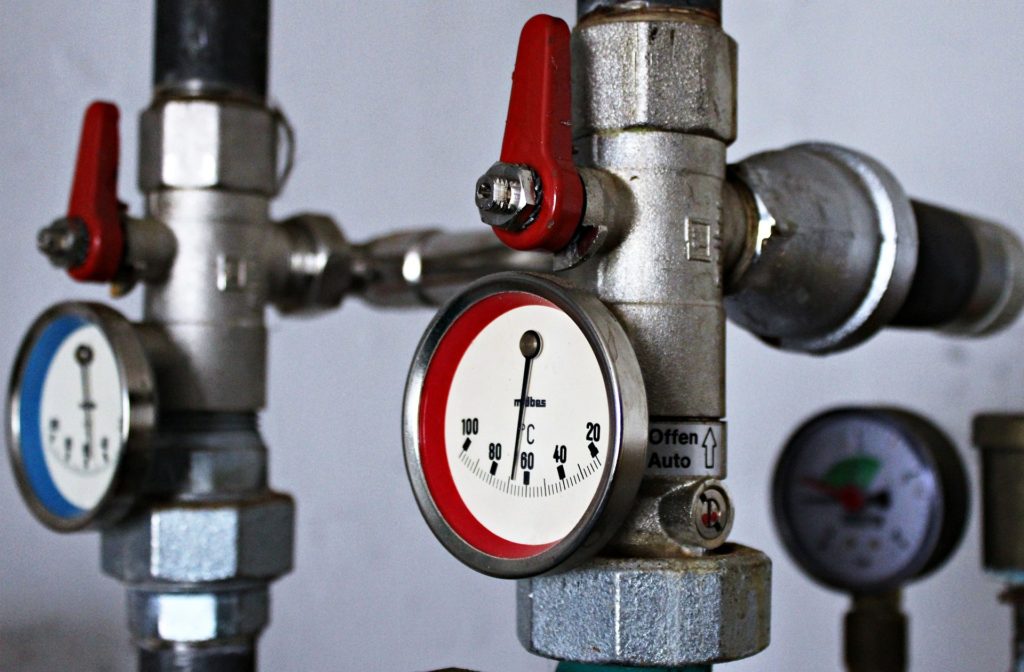 As a homeowner, it's important that your home is outfitted with all of the essential appliances that are needed for your family to be comfortable. During the cooler months of the year, your home will need to be heated, which can be done with a heater of some kind. When you're shopping for the right heater, the two types that you can select from including electric heating systems and gas heating systems. Whenever the temperature in your home dips below the setting on your thermostat, the heater will kick in and send warm air throughout your home.
While gas and electric heating systems provide similar results, they work very differently from one another. When you obtain a gas heater for your home, your thermostat will make a signal to the unit when the temperature falls too low. At this point, a pilot light will ignite the burner that's situated in the furnace. The burner will then heat the air that eventually circulates throughout your entire home. As for electric heaters, the primary difference is that these heaters use a kind of electrical ignition system as opposed to a gas and pilot light combination.
When you're trying to make a decision between gas heaters and electric heaters, there are several factors you should take into account. Aside from the difference in how these two systems work, the additional factors that could influence your decision include the installation process, energy efficiency, costs, lifespan, maintenance requirements, and the amount of noise created by the system. If price is the most important aspect of your purchasing decision, electric heaters are typically less expensive than gas heaters with similar installation costs. This article offers an in-depth look at which type of heater is right for your home.
Installation Process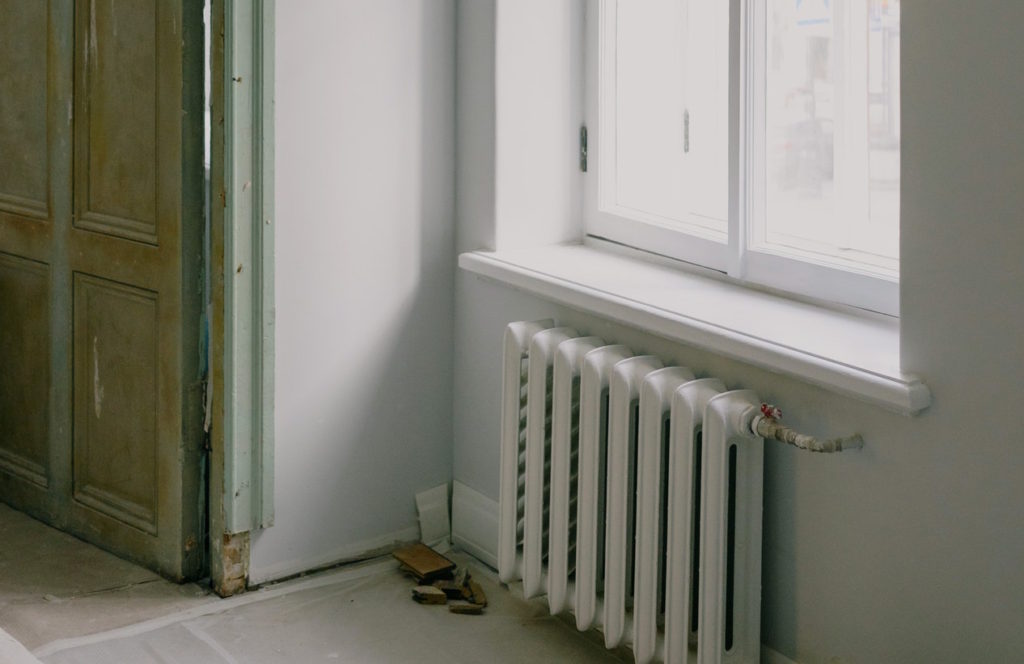 While it's possible to install a gas heater or electric heater on your own, the installation process is more complicated than other home appliances, which is why it's highly recommended to leave the installation of your heater to professionals. If you've decided to purchase a gas furnace, a key aspect of the installation process involves handling the combustive element of the heater, which is typically natural gas. It's also essential that the heat exchanger and similar components are properly sealed to ensure that carbon monoxide doesn't leak from the system. Keep in mind that carbon monoxide is a poisonous gas that can be deadly.
The intricacies associated with installing a gas heater are why specialized equipment and tools are necessary to complete the installation process. When you hire a professional HVAC installer, you can expect them to take 2-3 days to fully install the new gas unit. Gas heaters must also be vented to the exterior of your home, which means that a vent may need to be cut into your wall if you don't currently have one. This task can add to the time it takes for installation to be completed.
When looking specifically at electric heaters, the installation process can also be complicated. The main concern when installing an electric heater is handling the high voltage. Heavy-duty wiring will also need to be sent from the heater to the breaker box in your home. If you attempted to complete installation on your own, you would require around a dozen tools and half a dozen materials to properly install the unit.
Some of the necessary tools include a circular saw, a drywall saw, an extension cord, and pliers. When looking at the materials that you would need, the thermostat and heater are the two primary components. Drywall screws and electrical tape would also be necessary. In general, you should expect a professional HVAC installer to complete the entire installation process in 4-8 hours.
Costs
As touched upon previously, electric heaters are considerably less expensive than gas heaters when taking upfront costs into account. If you want to purchase a new electric heater, your costs could be anywhere from $1,000-$2,500. On the other hand, gas heaters cost upwards of $3,000-$4,500. As for installation, having an electric heater installed in your home usually costs $1,000-$1,500. Installing a gas heater is slightly more expensive with the price ranging from $1,500-$2,000.
When taking installation into account, the total costs for an electric heater range from $2,000-$4,000. If you purchase a gas heater, you can expect total costs to be anywhere from $4,500-$6,500. However, a key aspect of calculating system costs involves looking at the operational costs throughout the life of the system. In this regard, the operational costs for an electric heater are considerably higher than the costs for a gas heater.
The reason that operational costs are higher for electric heaters is that electricity is priced much higher than natural gas. Even though natural gas prices are expected to go up over the next few years, they will still be significantly lower than electricity prices. In general, the costs associated with natural gas are around 30 percent lower than the costs of electricity, which means that your monthly energy bill should be lower if you opt for a gas heater.
Lifespan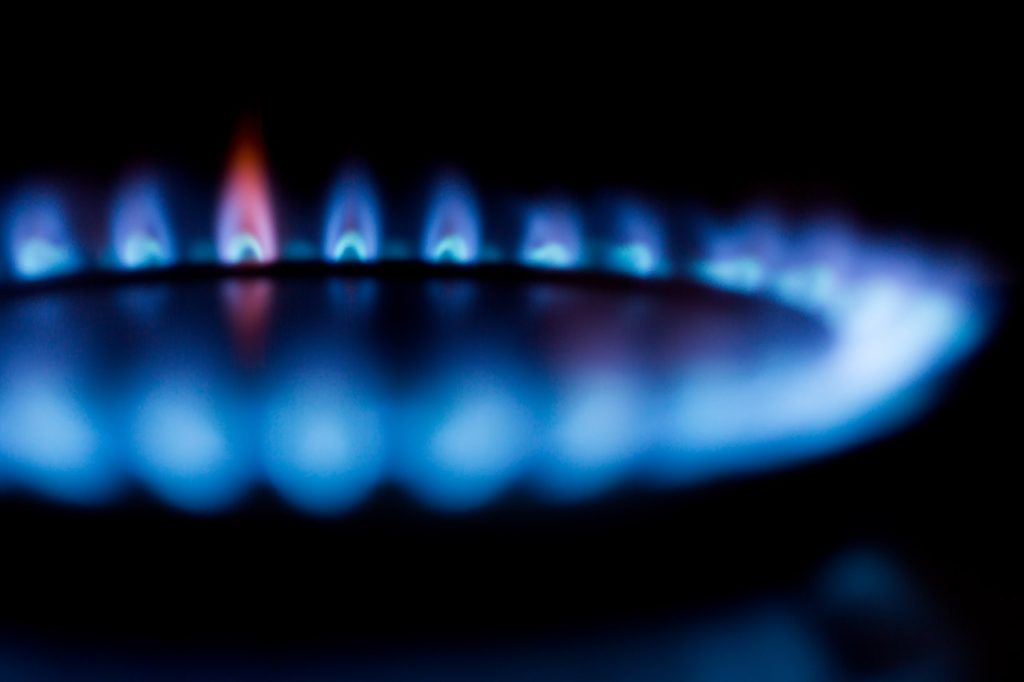 You should also take the lifespan of these heaters into account when making your decision. In many cases, electric heaters last around twice as long as gas heaters. While the lifespan for a gas heater is around 10-20 years, the lifespan of an electric heater is upwards of 20-30 years. Gas furnaces need to be maintained on a regular basis since smaller particles are produced by the burner, which then accumulates within the heater.
If these particles aren't cleaned off on a regular basis, the entire heater can malfunction. Corrosion is also a common occurrence in gas heaters, which plays a part in the shorter lifespan that these heaters have. Electric heaters have much fewer maintenance requirements and very few issues, which is why these heaters tend to last around 20-30 years.
Maintenance and Safety
Electric heaters don't need to be maintained too often, which isn't the case with gas heaters. Since electric heaters don't contain a gas burner, the system itself doesn't require regular maintenance. The lower maintenance requirements mean that electric heaters are less expensive to maintain when compared to gas heaters.
If you want your gas heater to remain safe and efficient, it requires routine maintenance by an HVAC professional. The entire heater should be inspected and cleaned at least once every year. During the inspection, it's important that the HVAC professional looks for condensation buildup, which could indicate corrosion.
The professional you hire will take a look at every component within the system to make sure that they are functioning correctly and are properly sealed. Poor maintenance could eventually lead to carbon monoxide poisoning. If you use gas appliances throughout your home, make sure that you have a carbon monoxide detector installed alongside your smoke detector.
If noise is an important aspect of your purchase decision, electric furnaces tend to be quieter than gas furnaces, which is due to no vents, no burner, and fewer moving parts. While gas furnaces aren't typically noisy, the sound that occurs whenever the gas furnace turns on can be loud.
Heat and Energy Efficiency
If you want to do your part in protecting the environment, the efficiency of your heater should be a top consideration. Even though both system types can be efficient, electric heaters are usually more energy and heat efficient than gas furnaces. Electric heaters can have AFUE ratings that reach 100 percent. On the other hand, gas heaters have ratings that extend from 55-97 percent.
The energy efficiency of a heater depends on the total energy amount that the heater is able to convert into heat. While electric heaters can convert practically all energy into heat, gas furnaces aren't always as effective in doing so. Despite these issues, gas heaters are known to heat homes quicker than electric ones. The reason for quicker heating is because electric coils can take some time to heat up. If you want to purchase a highly efficient gas heater, make sure that you obtain a heater with a direct-spark, hot-surface, or intermittent ignition. Standard pilot lights should be avoided if efficiency is your main concern.
General Pros and Cons of Electric vs. Gas Heating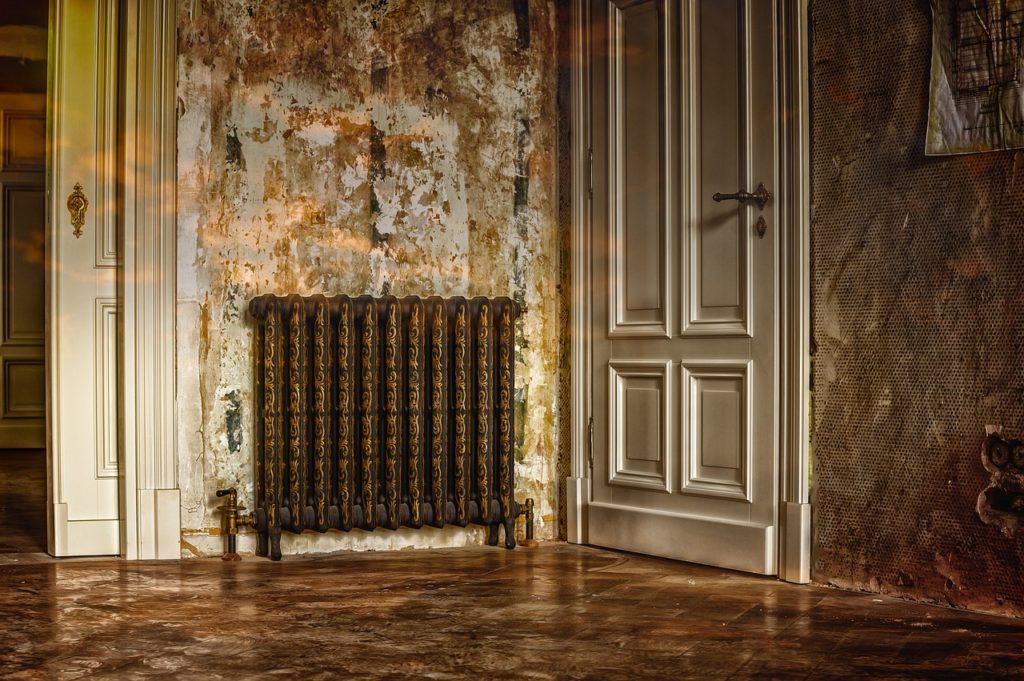 Electric Heating Pros
Electric heaters have lower upfront costs, fewer maintenance requirements, and lower installation costs
Electric heaters can last for up to 30 years before needing to be replaced
Electric heaters are relatively safe
Electric Heatings Cons
Electricity is costlier than natural gas, which means that your monthly energy bills may be high
Electric heaters can be bad for the environment
Electric heaters are unable to quickly heat a home
Gas Heating Pros
Gas heating is relatively inexpensive because of low natural gas prices
Gas heaters are able to heat air when using less energy than their electric counterparts
Gas heaters are able to heat homes quickly
Gas Heating Cons
Gas heating can be dangerous because of the threat of carbon monoxide poisoning
Gas heaters only last as much as 20 years even if they are regularly maintained
Gas heaters can be expensive and have a more complicated installation process
No matter which heater you choose, you should be provided with a reliable system that lasts for anywhere from 10-30 years. The option you select depends primarily on what you're looking for in a heater. If efficiency is a primary factor in your purchasing decision, an electric heater may be the ideal unit for you. The same is true if you want to obtain an efficient system that doesn't cost too much money to purchase and install. Gas heaters are ideal, however, if you have easy access to natural gas and if you live in a cooler climate where you need your home to heat up quickly. As long as you do your research, you should be confident in the decision you make.