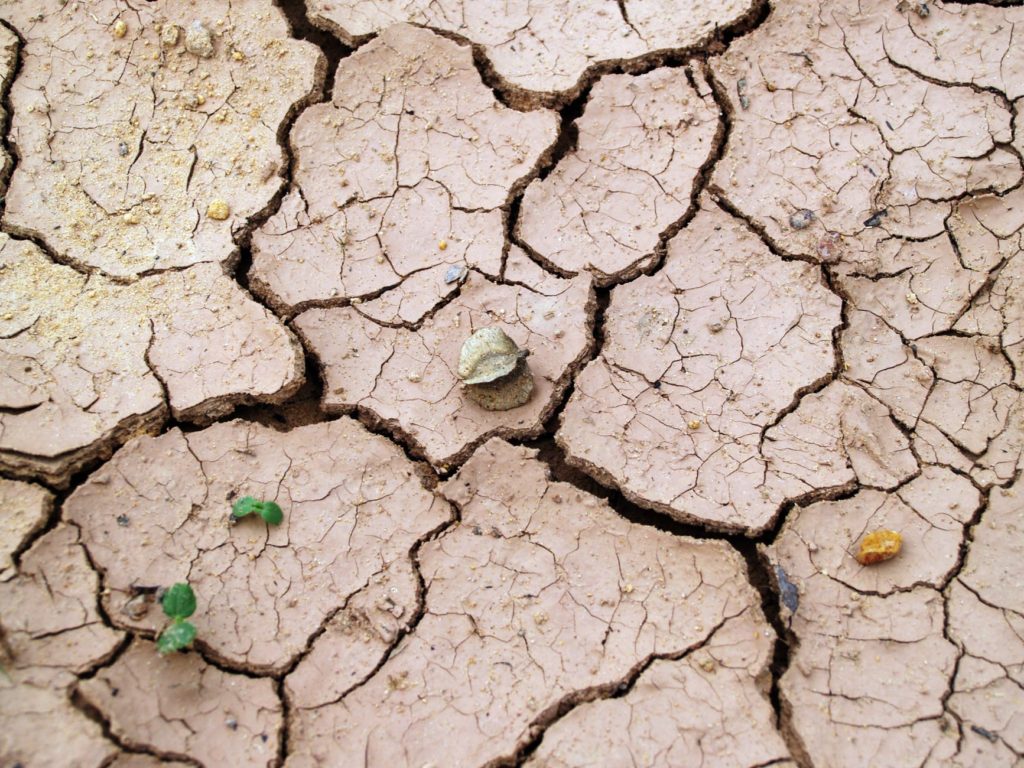 Southern California is a beautiful place to live that's typically very safe from natural disasters. Although extremely rare, California has recently faced a number of wildfires that have taken their toll on the Southern California region. There have also been some recent earthquakes in Ridgecrest, California that have measured at 6.4-7.1 on the Richter scale.
While these earthquake measurements aren't exactly powerful enough to cause an extensive amount of damage, it's still important that you know what to do in the event of an earthquake. Even though they are very rare, many of the homes in Southern California are close to the San Andreas fault line, which makes it possible for earthquakes to occur up to a Richter-scale rating of 8.2. This means that you need to be aware of how to ensure the safety of you and your family in the event of an earthquake.
Taking the right precautions as a homeowner will also allow you to effectively minimize the damage to your home, which will lessen the amount of money you need to spend to repair the damage. The following is an extensive homeowner's guide to earthquake safety that will get you ready and prepared if ever an earthquake strikes.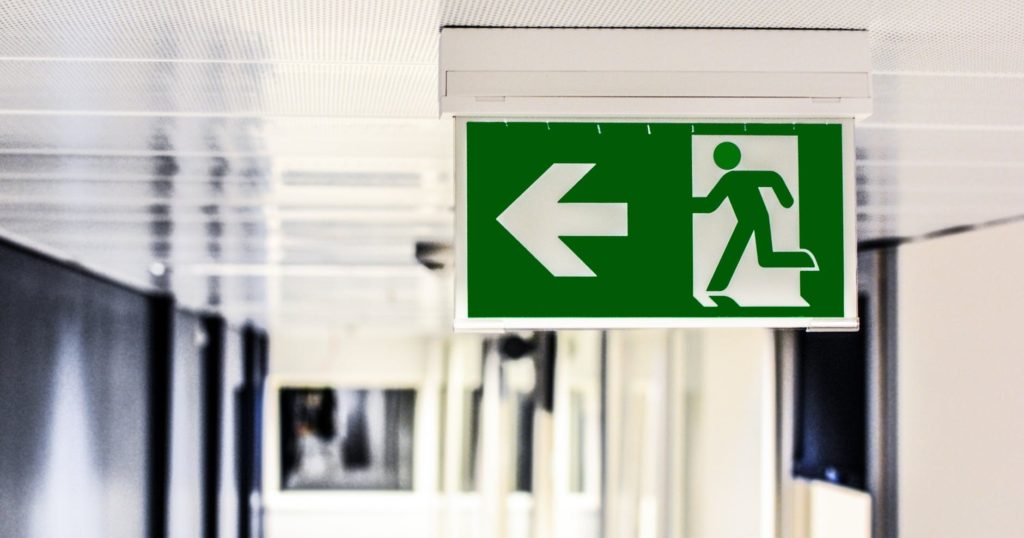 What to Do During an Earthquake
An earthquake is a very sudden natural disaster that results in a rapid and disorienting shaking of the earth because of the shifting and breaking of underground rock. When an earthquake strikes, it can cause items in your vicinity to fall and buildings to collapse, both of which can result in serious injuries as well as costly property damage.
When you're indoors
Right when you notice that the ground or building around you is shaking, you'll want to drop down to your hands and knees, hold on to your neck and head with your arms, and consider getting under some sturdy furniture (such as a strong table or desk) that you can hold onto if necessary to avoid falling debris and broken glass. If you need to reach another area of your home or office, you'll want to crawl instead of standing.
If you're currently in bed when the earthquake strikes, immediately place your pillow and sheets over your head and neck. If you're in a tall building with many floors, there's a good chance that sprinklers and fire alarms will go off.
When you're outdoors
In the event that you're in a vehicle, try to stop in an open area that's away from underpasses, overpasses, buildings, trees, and utility wires.
As for what not to do in an earthquake, it's important that you never use an elevator while the earthquake is ongoing. If you are inside when the earthquake occurs, you must always remain inside until the shaking has come to a stop. You should also stay away from windows if possible.
If a tsunami or severe aftershock is expected due to the recent quake, an emergency evacuation may be ordered via an alert system. These alerts are usually easy to hear throughout most of Southern California. However, you can also check various websites like AlertOC to receive the latest alerts and notifications throughout Orange County and the rest of Southern California.
If you've been injured because of the earthquake, the most important phone number to call during an emergency is 911. You should also have a backup number to police dispatch or the local fire station where you live in case the lines are busy when you dial 911. For instance, the number to the Ventura County fire department is (805) 371-1111.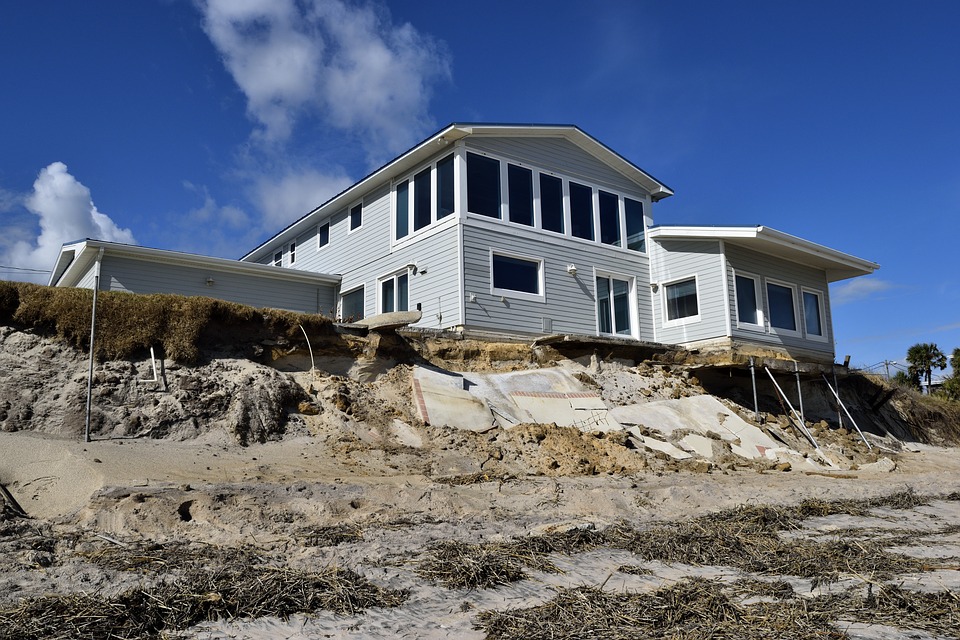 What to Be Aware Of During an Earthquake
While earthquakes are rare in Southern California, they can be damaging and dangerous when they do occur, the most important thing to look out for are the natural hazards that can occur while an earthquake is ongoing.
Tsunamis
If you live near the beach, it's highly recommended that you get away from the coast and to higher ground once the earthquake has come to a stop. Earthquakes that receive a high Richter-scale measurement typically come with a risk of a tsunami, which is a high sea wave that can't be avoided unless you act quickly. Even if a tsunami doesn't occur, large waves can develop along the coast, which is why you want to move inland or towards higher ground right when you are safe to do so.
Landslides
Along with tsunamis, it's possible for landslides to occur along mountains, slopes, and cliffs, which means that you should be alert for falling debris and rocks if you're driving in such areas when the earthquake hits.
Aftershocks
Earthquakes are also know to cause aftershocks. The initial "shock" during an earthquake is going to invariably be followed up by aftershocks. In many cases, more potent earthquakes come with stronger aftershocks. If ever a strong earthquake occurs, you might want to evacuate the vicinity for a couple of weeks until you can be relatively confident that the potential for damaging aftershocks has subsided. Keep in mind that aftershocks can develop up to two years following an earthquake. However, these aftershocks will lose their potency over time.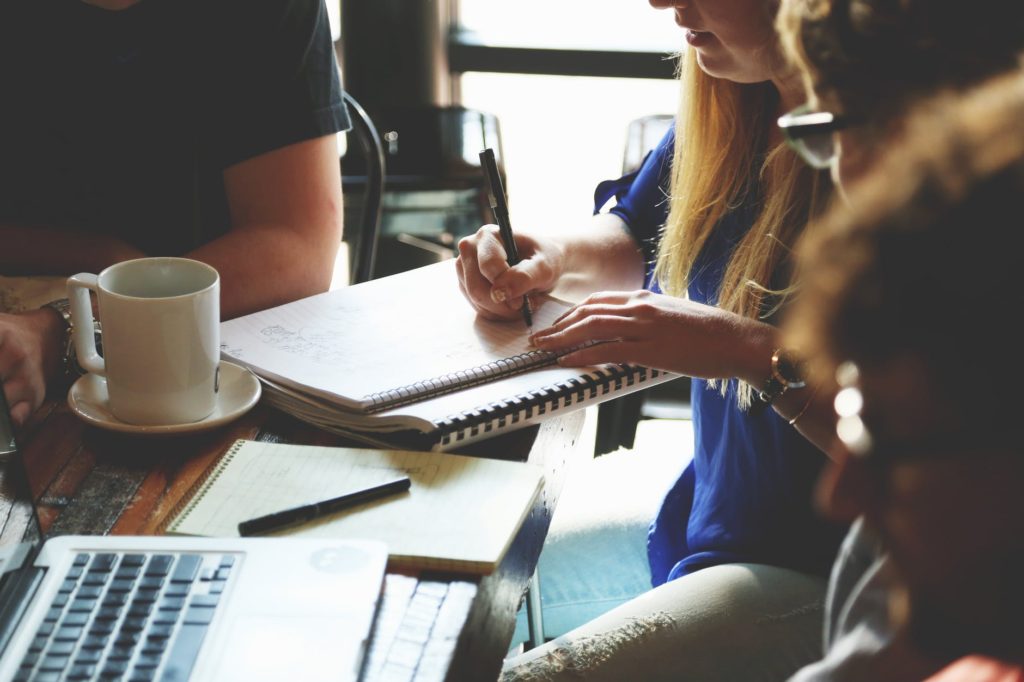 Come Up With a Family Safety Plan and Prepare for Earthquakes
Although earthquakes are extremely rare and are typically relatively small in size when they reach Ventura/Los Angeles, it's important that you at least have some kind of family safety plan in place to ensure the safety of you and your loved ones. By preparing and practicing these plans beforehand, you and your family will be ready whenever an earthquake strikes.
Creating a family safety plan is actually relatively straightforward. In fact, FEMA offers a document/checklist that you can use as a safety plan for your family. The first step of creating an earthquake safety plan is to make a checklist of the safety supplies that you need when an earthquake strikes. Once you've completed a checklist, it's time to plan your escape routes. A strong earthquake may not leave your home as it was before the earthquake occurred, which is why you want to have several escape routes throughout your home, which include any doorways and large windows.
Practicing Safety
Once you've identified proper escape routes, you should conduct earthquake evacuation drills at least twice every year. Make sure to include your pets in these drills. Earthquakes can cause fires to develop in rare situations, which is why you should also test the alarm in your smoke detector once every month. Each member of the family should know what to do when an earthquake occurs, which is essential if you get separated. You should identify two meeting places for the family, one of which should be just outside the home with the other being somewhere outside of the neighborhood if an emergency evacuation is ordered.
Make sure that you have two out-of-town contacts that you can call if you need help. You should also know where the water main, electric, and gas shutoffs are located within your home. If someone has sustained a minor injury, every member of the family should know how to reach a local hospital. You should also know where local shelters are if you've been displaced from your home.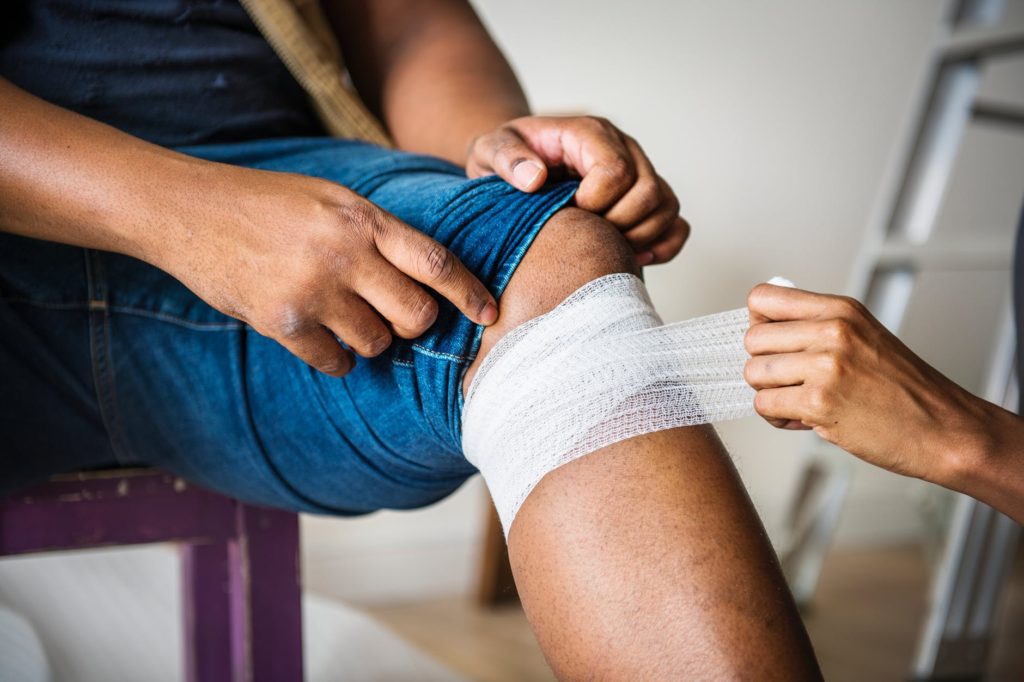 Earthquake Safety Supplies
In the event of an emergency, it's important that you have safety equipment and other supplies at the ready. Since a fire can develop after an earthquake, you should have a fire extinguisher in your home. Some of the additional safety supplies that you'll want to have on hand include:
Wrenches to turn off water and gas supplies
Several days of packaged and canned foods
A first-aid kit
Flashlights with additional batteries and bulbs
Battery-powered radio
Enough water for each family member for several days
Durable plastic bags to dispose of waste
Extra copies of personal identification, which includes everything from a passport to a driver's license
Extra sets of house and car keys
Some loose cash and coins
A map of the city
Additional pair of eyeglasses and contact lenses if necessary
Special items for infants and seniors
You should also have some basic emergency supplies at work if you happen to be working when the earthquake hits. These general supplies include a couple days worth of food and water as well as a pair of comfortable shoes.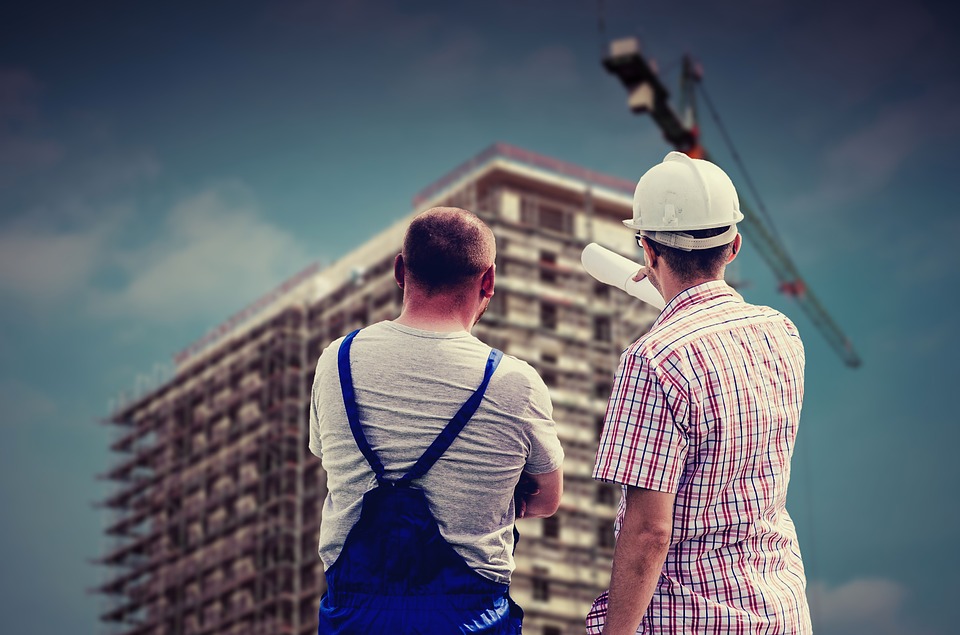 How to Better Prepare Your Home for Earthquakes
While most of what you need to do in preparation for an earthquake involve ensuring the safety of you and your family, there are also some steps that you can take to better prepare your home for earthquakes, which will bolster the safety of people in the household while also reducing the amount of damage that occurs in the event of an earthquake.
The key is to identify the weaknesses of your home. Retrofitting and reinforcing your home before an earthquake is much more affordable than repairing the damage from an earthquake. Keep in mind that homes built before 1960 likely weren't made with earthquake-proof building regulations, which means that more work might need to be done.
Some of the most common vulnerabilities in home construction include water heaters that haven't been braced, the home not being anchored to the foundation, weakened cripple walls, and masonry foundations that haven't been reinforced. If your home is situated on a steep hillside or pier, you should hire a contractor to reinforce the structures of the home. A professional will be able to advise you on how to fix these earthquake weaknesses. In the immediate aftermath of an earthquake, it can be practically impossible to find a contractor to hire, which is why you should get this work down now when it's much more affordable to do so.
When you've decided to reinforce your home, you'll want to hire a local licensed contractor who knows what they're doing. This contractor must have extensive experience with the types of reinforcements that you're looking for. They must also know the ins and outs of earthquake regulation compliance, which will allow them to ensure that your home is secure and built to standard. By hiring a reputable and experience contractor, you significantly reduce the possibility of receiving poor craftsmanship.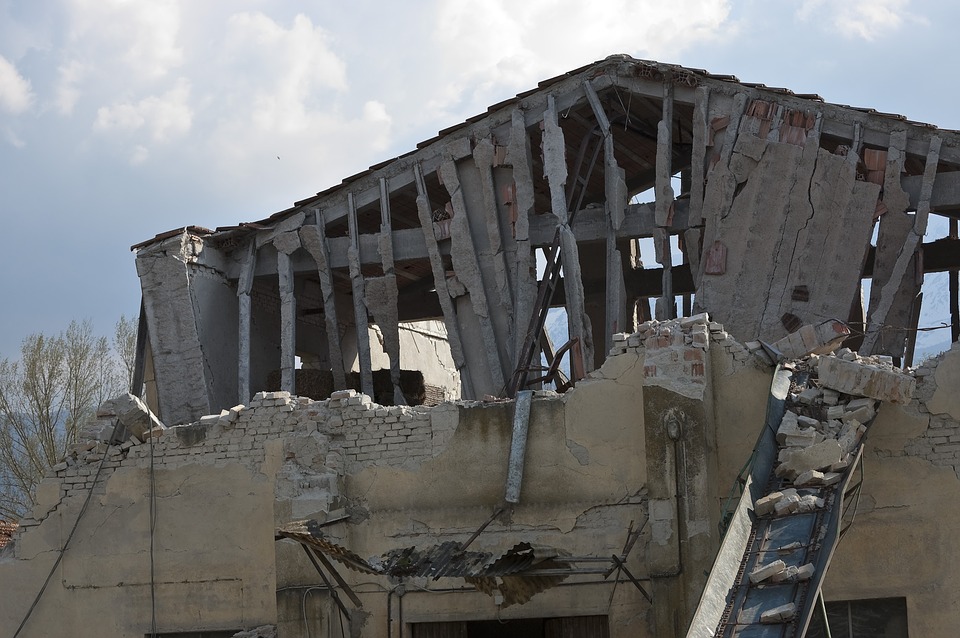 Earthquake Insurance: Is it Worth It?
As is the case with fire insurance, it can be difficult to determine if earthquake insurance is worth it for someone living in Southern California. While this type of insurance can be highly beneficial, it's important to understand that it's worth it for some homeowners but not for all.
Most homeowners insurance policies don't provide coverage for earthquakes, which is why special earthquake insurance may be necessary. If you want to purchase this type of insurance, you must do so through the same provider as your homeowners insurance. Choosing to buy or not to buy this insurance all depends on your situation as a homeowner.
Earthquake insurance can cost a substantial sum of money that can reach a premium of $800 per year. Deductibles can also extend from 5-25 percent. If you can get a lower deductible, the insurance may be worth it. However, a 15 deductible means that you could be required to pay $30,000 on $200,000 worth of damages.
This decision also depends on how much you've paid from your mortgage. If you've paid off a high percentage of your loan, you will have more to lose from an earthquake, which means that buying this insurance could be a good decision. Whether you're considering earthquake insurance or not, there's no harm in obtaining several quotes.
Conclusion
Although earthquakes don't hit Southern California often and are typically harmless as they reach Ventura and Los Angeles County, they do happen and can be very serious. It's important that as a homeowner, you understand how to protect not only your family and loved ones but your home and property from unnecessary damage — see the official Seismic Safety Comission's official Earthquake Safety Guide for more information.
If you're looking to buy or sell a home in the Conejo Valley, please feel free to reach out to our team of local real estate professionals at Nicki & Karen Southern California Luxury Real Estate!