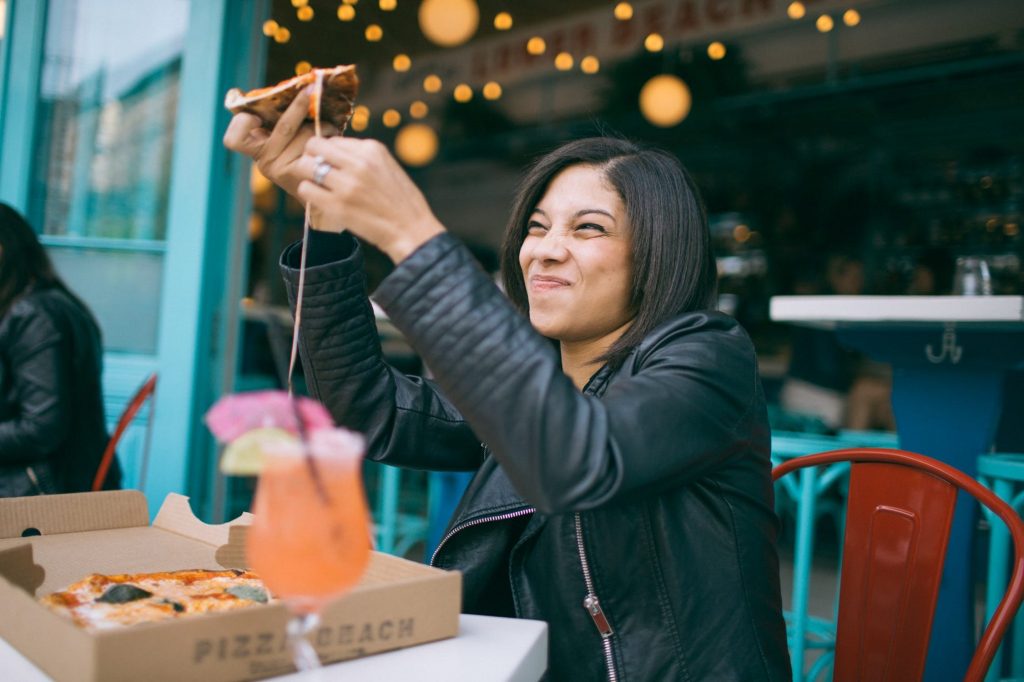 Westlake Village is a spectacular family-friendly neighborhood with plenty to see and do, whether you're interested in local activities or are looking for popular shopping destinations in the vicinity.
Residents of Westlake Village enjoy the 125-acre lake that many of the homes throughout the city are situated around, as this lake provides access to a range of fun and adventurous boating and water activities, from fishing and yachting to wake-boarding and sailing. You could also stroll around the lakeside and enjoy the beautiful Southern California scenery. This lake is only available to use for residents of Westlake Village, making it a great destination to visit once you've chosen to be a part of this community. If you're in the market for a new home, Westlake Village is home to many luxury and high end properties that make it one of the go-to destinations for people who are looking for a place in Southern California.
Are you looking for somewhere to enjoy the spectacular lakeside views and energy of Westlake Village? See our list of local restaurants where you can enjoy lakefront dining in the Westlake Village community.
Zin Bistro Americana
Zin Bistro Americana is a small restaurant in Westlake Village that offers views of the lake and has a particular focus on nostalgic American cuisine. Along with the cozy lakefront dining that comes with plush seating, guests at this restaurant can eat in a variety of areas that include a lounge area, sizable bar, and a picturesque fire-lit patio.
Open for brunch, lunch, and dinner, the menus are lined primarily with seafood dishes such as ahi tuna rice cakes, shrimp scampi, and Atlantic salmon. Some of the favorite dishes among Westlake Village residents include the macadamian-crusted halibut, the Zin burger, and the Angus New York steak. A small portion of their menu is also notably dedicated towards comfort food with upscale spins to them, providing you with the option to try such dishes as the grilled chicken pasta, Maine lobster ravioli, and spicy oven-roasted seafood, the latter of which offers a number of different types of seafood that is placed over pasta.
If you visit at night on the weekends, you'll be able to catch some live music with your meal that helps to set the mood and can be a great accompaniment to a scenic sunset. The atmosphere is meant to be comfortable, peaceful, and relaxing, providing you with a place that you can visit after a long day at work or when you are searching for a place to have fun with friends. The Zin Bistro Americana can be found at 32131 Lindero Canyon Rd #111 in Westlake Village, CA and is open from 11:00AM-9:00PM on Sunday and Monday, from 11:00AM-10:00PM Tuesday through Thursday, and from 11:00AM-11:00PM on Friday and Saturday.

Boccaccio's Restaurant
View this post on Instagram
Boccaccio's Restaurant is an Italian eatery that's situated just beside the Westlake Lake and offers a menu of upscale American dishes such as spaghetti Bolognese and pear and goat cheese salad. When dining at this restaurant, a favorite destination by locals is the classy outdoor patio that offers covered dining and beautiful views of the lake. While their menu includes a wide range of Italian dishes, a favorite among many of the residents of Westlake Village is the chicken saltimbocca as well as the May Tag filet Mignon. Their lunch and dinner menus can be broken down into starter dishes, soups and salads, pastas, entrees, and off the grill plates. If you thinking of visiting for a specific holiday, they offer unique menus for Mother's Day, Easter, and Father's Day.
You will have access to an extensive wine menu when dining at this location that includes a range of red and white wines as well as sparkling wines and champagne. Whether you are considering visiting for a casual dinner or special occasion, it is recommended that you book a reservation in order to make sure that you're able to get the seat you want at the time you prefer. When setting a reservation, Boccaccio's Restaurant is located at 32123 Lindero Canyon Rd #110 in Westlake Village and is open for lunch from 11:30AM-2:30PM Monday through Friday and from 11:00AM-3:00PM on Saturday and Sunday. They are also open for dinner from 5:00PM-10:00PM seven days a week.

The Landing Grill & Sushi Bar
The Landing Grill & Sushi Bar is a restaurant and sushi bar that offers an extensive menu with a combination of both American and Asian cuisine. The outdoor patio at this eatery is situated just feet away from the lake, offering you fantastic views as you eat. They are open for lunch and dinner while the restaurant itself offers a great dining experience for families and couples alike due to the large variety of seating options available to guests. The service at The Landing Grill & Sushi Bar is considered to be exemplary while the menus are comprehensive with a range of standard entrees and pastas alongside numerous sushi dishes and Japanese bento boxes. The wedge salad and udon noodle with beef tenderloin are two dishes that are particular favorites among Westlake Village locals. If you are vegan or are on a gluten-free diet, they offer several dishes that cater to these diets, including the eggplant stack, quinoa vegetable salad, and stir fry tofu. When you are finished with dinner, they have half a dozen American and Asian desserts that you may want to consider.
Although a reservation isn't always necessary, this is among the more popular restaurants in the area, which is why you may want to set a reservation a couple of weeks ahead of your visit, particularly if the visit is on a weekend. The Landing Grill & Sushi Bar is situated at 32123 Lindero Canyon Rd # 109 in Westlake Village is open from 11:00AM-2:30PM and 5:00PM-9:00PM on Monday, from 11:00AM-9:00PM Tuesday through Thursday as well as Sunday, and from 11:00AM-9:30PM on Friday and Saturday.

Lakeside Marina Spirits
Read Kayla U.'s review of Lakeside Marina Spirits on Yelp
Lakeside Marina Spirits is a liquor store and restaurant just beside the Westlake Lake that offers a casual eating experience with lakeside views. The menu is one that you would expect to find at a cafe, although they are known for their more eclectic dishes such as a Korean beef dish and Chinese salad with sesame oil dressing. The restaurant is known for offering large plate sizes with ample amounts of food. The only seating at this cafe is located just outside of the entrance, where you are provided with views of the lake and much of the rest of Westlake Village. Along with their gourmet menu, you can find a sizable breakfast menu when eating there, which primarily includes a range of different coffees and similar beverages such as a mocha cappuccino and vanilla latte.
Along with their extensive wine and liquor menu, you can find bottles of everything they offer along the wall, providing you with the means of purchasing a bottle or two of your favorite wine or champagne. When you're planning a visit, Lakeside Marina Spirits is located at 32123 Lindero Canyon Rd in Westlake Village, CA and is open from 7:30AM-9:00PM Monday through Thursday, from 7:30AM-9:30PM on Friday, from 8:30AM-9:30PM on Saturday, and from 10:00AM-8:00PM on Sunday.

Underwood Family Farm
Underwood Family Farm is a popular produce market nearby the Westlake Village that is a great spot to shop and get a quick bite to eat when you're enjoying the local scenery. Along with their delicious organic produce that's sourced from local farmers and can be picked up from their main destination in Moorpark or any one of their dozens of farmers market locations situated in and around Westlake Village, they also provide visitors with a chance to participate in some exciting activities that include a tractor-drawn wagon ride and an animal show.
When you visit, you might also want to consider picking your own produce, as the Underwood Family Farm provides all guests with the opportunity to pick their own Roma tomatoes, strawberries, raspberries, or blueberries. All of the food they sell is grown on their farms and can be selected in a shaded and breezy area nearby Westlake Village. Given its location, you can stop by the Underwood Family Farm while shopping or running errands. The Underwood Family Farm can be found at 3370 Sunset Valley Rd in Moorpark, CA and is open from 9:00AM-6:00PM seven days a week. Their specific farmers market can be found at 2797 Agoura Rd in Westlake Village and is open from 10:00AM-2:00PM every Sunday.

Learn more about Westlake Village
In the mood for Italian food? Be sure to check out our article about Casa Nostra in Westlake Village!
Would you like to learn more about Westlake Village? We have years of experience serving the Conejo Valley and Westlake Village real estate market, we have the expertise necessary to properly guide you through the process of buying a home. Contact us today to learn more about this spectacular community. We'll help you find a home in Westlake Village or the surrounding communities that fits your exact specifications!