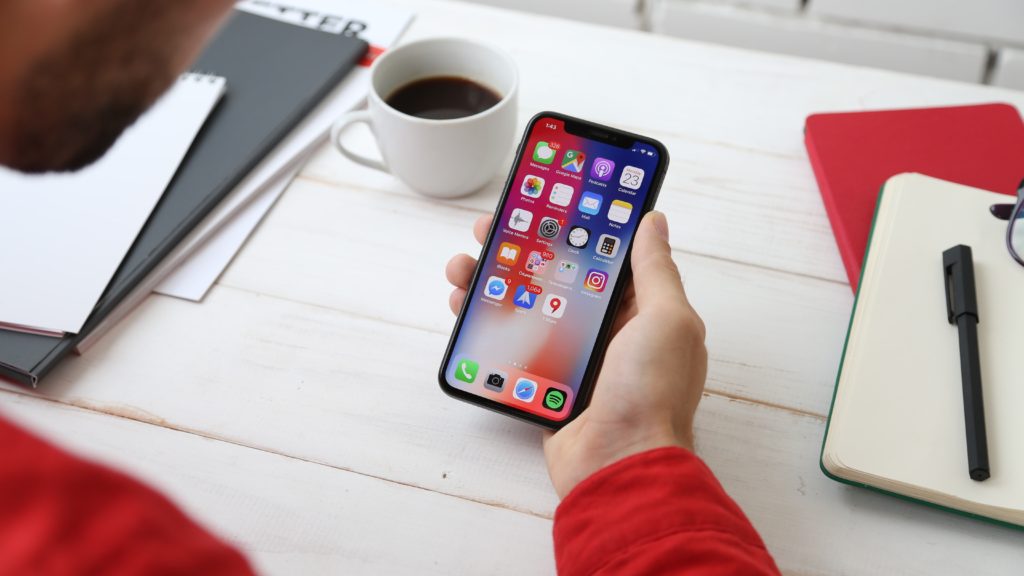 House hunting can be a difficult and stressful process for some people. Even if you've purchased a home before, finding the right home may not be much easier the second time around. While you have some experience dealing with the process, your needs might have changed during your time as a homeowner, which would result in an entirely different house-hunting process. However, there are a number of things that can help with this process, which include apps and websites that are designed to streamline the search for a new home.
Using apps and websites to assist you while searching for your dream home can be very beneficial and may even reduce some of the stress that typically occurs while attempting to buy a home. Apps can be downloaded to your smartphone or tablet and can be accessed wherever you are, which gives you the ability to use the app features when you're running errands or driving through neighborhoods that you've already shown interest in. The apps and websites that help with the house-hunting process are remote and easy to use, which makes them highly convenient.
This article takes a detailed look at nine of the more popular apps that you can use while searching for the ideal home.

1. Mortgage by Zillow
Mortgage by Zillow is likely the most popular real estate app around. This app is free and can be downloaded to all Apple and Android devices. Zillow has nearly 100 million homes in its database, which is why the app is considered by many to be the place to go when searching for a new home. The app is notable for including a sleek dashboard where users can store property information and keep track of any changes that occur with the value of the property in question.
You can also filter your results by listings that have changed recently, which means that any recent changes on the asking price would be the first listings provided to you. When using this app, you can look at different areas and cities to view the average listing and sale prices, which may be useful to make sure that you don't pay too much for a home that you're interested in.

2. RedFin
RedFin is a real estate app that allows you to search for homes and connect with real estate agents during the home buying process. The real estate fees that come with using the RedFin app are considerably lower than the standard real estate fees. When you purchase a property through RedFin, you can get a refund of upwards of $1,500 on agent fees. One useful feature provided by the RedFin app is the Hot Homes feature, which highlights which homes are likely to sell quickly. If you want to purchase a great home at a reasonable price, the Hot Homes feature could be very helpful.
Another benefit of using this app is that you can schedule a tour by connecting directly to an agent. The app will provide you with the next tour times available to you, which makes scheduling the tour easy and straightforward. When you see properties that you like, a heart symbol can be selected to save the property to your "favorite" properties. You can also get rid of properties that you're not interested in, which helps when attempting to lessen the search results. This app is entirely free to use.

3. Realtor.com
Realtor.com is the official portal that's used by the National Association of Realtors, which is a clear sign that the app is comprehensive and reputable. The search function available through this app gives you the ability to place certain home features in a must-have list, which can then be used to find the home of your dreams.
With easy access to the MLS, this app updates quickly and will provide you with the latest listings in minutes. A key feature of this particular app is the inclusion of a Sign Snap feature. With this feature, you can take a photo of a real estate sign that you spot when going to the gym or shopping. Once you have taken a photo, you'll be provided with details of the property immediately. The app is free and can be downloaded on Android and Apple devices.

4. Trulia
Trulia is a fantastic and free app to use when you want to conduct an in-depth search for a new home. Along with providing users with over one million real-time MLS listings, the Trulia app also allows users to look at 34 different map overlays for the neighborhoods that they are interested in. These overlays can provide you with crime stats, schools, commute time, and amenities, all of which are integral to the home buying process.
The online users who have downloaded the Trulia app are also polled about the neighborhoods that they live in. The information from these polls is then provided for each specific neighborhood. The search customization tools available through Trulia include more than 30 filters as well as a custom keyword search. The Trulia app provides nearly everything that you might need when searching for the right home.

5. AroundMe
AroundMe is a popular mobile app that can be downloaded to Apple, Android, and Windows devices. While this app is free-to-use, you can also pay $2.99 if you would like to get rid of ads. AroundMe is notable for providing users with the ability to find out useful information about their surroundings. If you're looking at a home in a neighborhood you've never been in before, this app will provide you with extensive details about the surrounding area.
Once the location of the home has been identified, you can then choose to look at the nearest hotel, bank, gas station, restaurant, school. If you find a restaurant that you would like to eat at or a movie theater that you want to go to with your family once you've purchased the home, it's simple to add the contact information of the destination directly to your phone.

6. Real Estate Dictionary
The Real Estate Dictionary is a free and highly beneficial real estate app that can be downloaded on Apple and Android devices. This app gives you immediate access to thousands of common real estate definitions as well as hundreds of different images that have been taken from financial, real estate, and mortgage dictionaries.
During the search for a new home, you will undoubtedly hear words and terms that you might not be wholly familiar with. This app makes it easy to search for the term that you've heard, which means that you should understand everything your real estate agent tells you while you search for a new home.

7. Houzz
Houzz is a free app that provides users with the ability to easily improve and design their homes. If you're interested in a home but are unsure if the interiors of the home match your personal style and preferences, this app offers more than 20 million photos of home exteriors and interiors, which can be separated into different styles of rooms.
The app also gives you the ability to shop from more than 10 million materials and products that you can place in your home once you've purchased them. With the Visual Match recognition technology, it's possible to select items that you see when browsing interior design photos to purchase later on.

8. HomeSnap Real Estate & Rentals
HomeSnap Real Estate & Rentals is a powerful real estate app that's used by real estate agents and home buyers alike. Along with standard MLS search features that allow you to quickly and effortlessly search for a home, this app also provides extensive sharing and messaging features that make it simple to send updates to your partner or spouse.
When you use this app, you'll benefit from the real-time MLS updates that the app provides, which means that new listings reach the app almost immediately after they've been placed on the market. A notable feature of the HomeSnap app is that it includes extensive property history at the very beginning of the property profile. When browsing homes, you'll also be able to calculate your commute time from the property, which can be very beneficial if this is a top priority in your home search. This app is completely free to use.

9. BiggerPockets
BiggerPockets is a free real estate app that provides users with a large number of resources that can be helpful when searching for the right home. When you download this app, you'll gain access to user forums, guides, podcasts, eBooks, and blog posts pertaining to real estate and the home buying process.
This particular app is ideal when you want to be educated about various aspects of real estate. If you want to know what the home buying process is like, BiggerPockets provides all of the resources you would need. The same is true if you want to get started with real estate investing or if you've already purchased a home and are thinking about boosting the home value with renovations. This app is available for Android and Apple devices.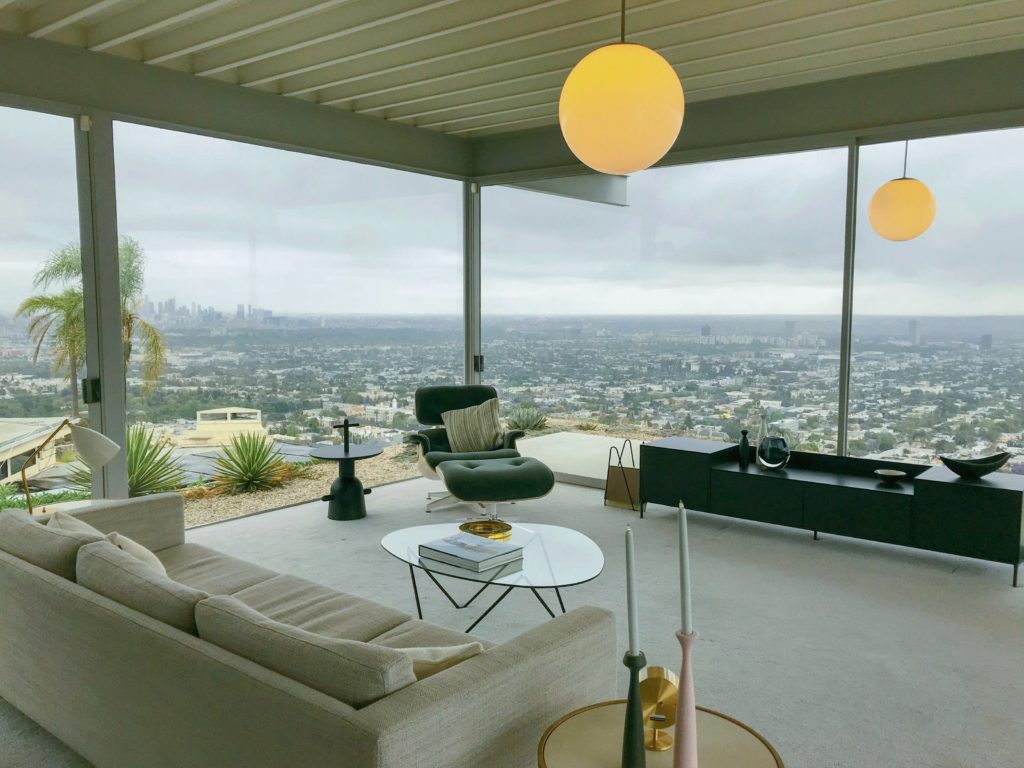 What to Consider When House Hunting
When you're searching for the perfect home that will provide you with all of the amenities you require, there are numerous factors that you should think about. For one, it's important that you find a real estate agent who can guide you throughout the entire process. The agent you choose will provide you with invaluable advice while also making sure that you are able to quickly find a home that matches your exact specifications. With a real estate agent by your side, you should avoid making a costly mistake by paying too much for a property or overlooking an issue with a home that you're interested in.
You're also going to want to speak with a mortgage lender to make sure that you will be able to qualify for a loan. If you find that obtaining a loan may be difficult for you, consider working on your credit score before making an offer on a property. If you can get a pre-approval letter, you should have a better idea of what you can afford at the moment. Along with the apps in this article that offer services to help you with the home buying process, there are also professionals that can take you through every step of the process to make sure that the decisions you make are the right ones.