No matter the type of investment you make, the main goal of any investment is to obtain a high return that nets you more money than you had before making the investment. ROI is a very common financial term that's used to determine the return you can make from an investment. If you invest $10,000 on materials and labor to make improvements to your home, your ROI would be calculated by looking at the new value for your home. In the event that your home value increases by a substantial amount, the investment would be a positive one.
Home value refers to the amount of money that your home is currently worth, which is typically used to determine what the listing price should be when selling the home. If you're a homeowner who currently has no plan to sell your home, adding value to your property can still be beneficial if you ever decide to sell in the future. For buyers, the value of a home is important when you want to be certain that the purchasing price is fair. As for sellers, the value of your home will be integral towards helping you list the property at the right price.
When you're searching for ways to bolster the value of your home, you might want to look into adding hardwood floors in certain rooms. According to the National Association of Realtors, around 50 percent of home buyers will pay extra for a home that's outfitted with hardwood floors. While hardwood flooring is considered by many to be an option for luxury properties, it's also important to note that nearly 87 percent of buyers who are purchasing a home that's priced between $100,000-$150,000 want hardwood floors. This article takes a closer look at how hardwood floors affect home value and what else you can do to boost the ROI of your home.
Are Hardwood Floors Worth It?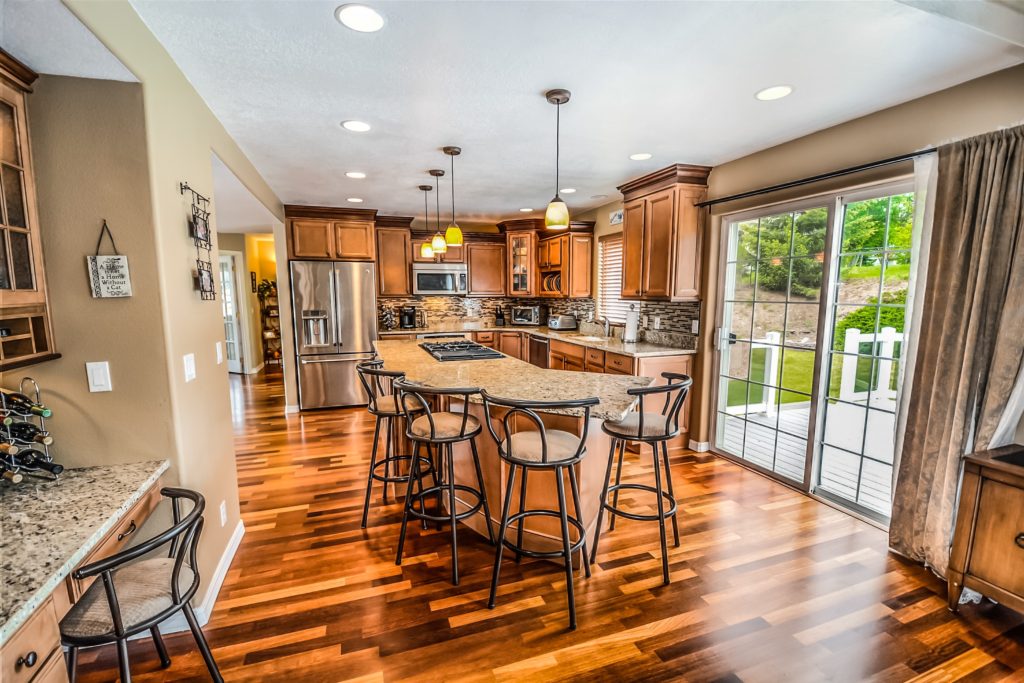 Along with increasing the value of your home, hardwood floors are highly beneficial compared to other materials like vinyl, laminate, and carpet. These floors can add some elegance to your home while also providing better air quality compared to carpet. The material is low maintenance and long-lasting, which means that there are hardly any expenses for keeping the flooring in good condition once it's been installed in your home.
When looking specifically at the home value increase that occurs when using hardwood floors, it's estimated that the addition of hardwood floors can increase the value of a home by around 70-150 percent. If you spend $10,000 to add hardwood floors to your home, the home value should increase by anywhere from $7,000-$15,000. If you're adding hardwood floors to 2,000 square feet of space, you can expect the materials to cost around $13,000-$20,000. As such, the average cost for hardwood flooring is around $3-$10 per square foot.
While it's possible that the increase in your home value won't be enough to offset the total costs of adding hardwood floors, this type of renovation is considered to be among the best for bolstering the value of a home. If you want to eventually be able to list your property at a price that's much higher than what you initially purchased it for, adding hardwood flooring should be worth it in the long run. As touched upon previously, around 54 percent of all buyers are searching for homes that are outfitted with hardwood flooring, which makes this addition a safe bet.
If you're currently looking at the price of hardwood flooring, you should compare it to the price of other materials like vinyl, carpet, and laminate. Carpet materials can vary in quality, which is why the average cost per square foot of carpet can range anywhere from $3.50-$11. While it's possible to purchase carpet flooring at a cheaper price than hardwood flooring, the difference isn't that notable give how fond buyers are of hardwood flooring when compared to carpet.
Standard vinyl flooring is very inexpensive and usually costs around $0.50-$2.00 per square foot. However, luxury vinyl flooring begins at a higher price and typically costs around $3-$5 per square foot. The cost of laminate flooring is similar to carpet and can cost you anywhere from $2.70-$10.00 per square foot. While hardwood flooring costs more than any other material, it also adds a significant amount of value to a home, which may make the cost worth it to you.
What is the ROI on Hardwood Floors?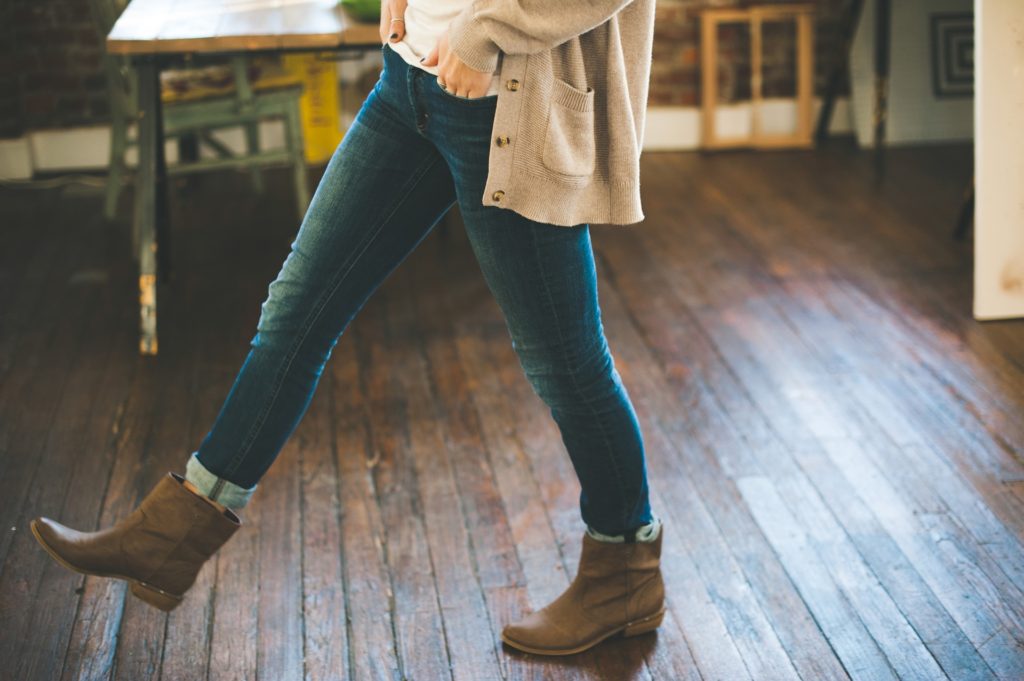 As touched upon previously, the ROI of hardwood flooring has the potential to be very positive when compared to many other types of renovations that can be made to a home. You should get back anywhere from 70-150 percent of your initial investment. When you spend $10,000 on hardwood flooring, the value of your home could increase by anywhere from $7,000-$15,000. If you land at the lower end of this range, you might lose a small amount of money for what you've put in. However, this still makes for a great investment since it's possible to add around 2.5 percent to the value of your home.
Keep in mind that the ROI for most home renovations is well below 100 percent. If you can get around 70-80 percent back from your initial investment when you resell your home, this would be considered a great investment. It's also important to understand that the amount of ROI you receive when adding hardwood flooring depends on other aspects of the home as well as the design and type of hardwood floors that you use.
Factors to Consider About Hardwood Floors and ROI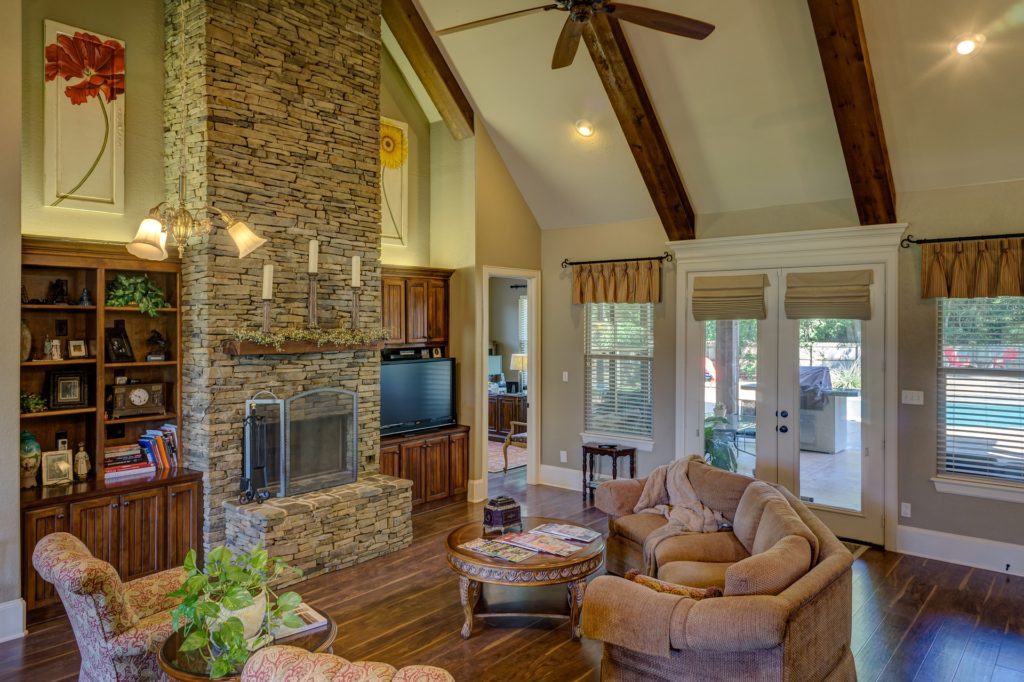 When you're thinking about adding hardwood flooring to your home, there are several factors that you should consider to get the most out of the changes that you're making to the property. If you want to make sure that the value of your home increases by as much as possible, it's essential that you take these factors into account.
1. Not All Hardwood Floors Are the Same
There are many different types of hardwood floors, each of which has a different design and ROI to it. For instance, stained red oak costs around $3.30 per square foot and is among the cheaper hardwood flooring materials around. While the ROI for stained red oak should be around 60-70 percent of your initial investment, this likely wouldn't add a substantial amount of value to your home. If you were to add this flooring to 1,000 square feet of space at a price of $3.30, your material costs would be just $3,300, which means that the added value to your home would be around $1,980-$2,310.
Some of the additional hardwood flooring types that you should consider include black cherry, rusty-hued heart pine, and white ash. While rust-hued heart pine costs around $4 per square foot, you will likely need to pay around $4.90 per square foot of black cherry hardwood and $5.60 per square foot of white ash hardwood. Higher initial expenses will invariably lead to a greater value being added to your home. Pricier flooring materials also have a larger potential of obtaining a high ROI that nears 90-100 percent.
2. Other Renovations May Be More Valuable
While hardwood flooring is considered to be among the best renovations that you can make when attempting to add value to your home, there are some additional renovations that could be more valuable. There will be a list further in the article that talks more about the various home improvements that boost home value. However, if your budget only accounts for one major type of renovation, you should consider all of your options before selecting hardwood flooring.
3. Be Mindful of the Flow Between Rooms
In the event that you decide to use hardwood floors in your home, it's important that you first consider what the overall look and feel of your home will be like once this new flooring is installed. Make sure that you understand how this flooring affects other areas of your home and if it fits within the style of your home. Some surfaces may need to be refinished to ensure that they flow well when transitioning from room to room. While hardwood flooring is great for many interior design styles, it doesn't mesh perfectly with such styles as Hollywood regency, bohemian, and eclectic.
Home Improvements That Boost Home Value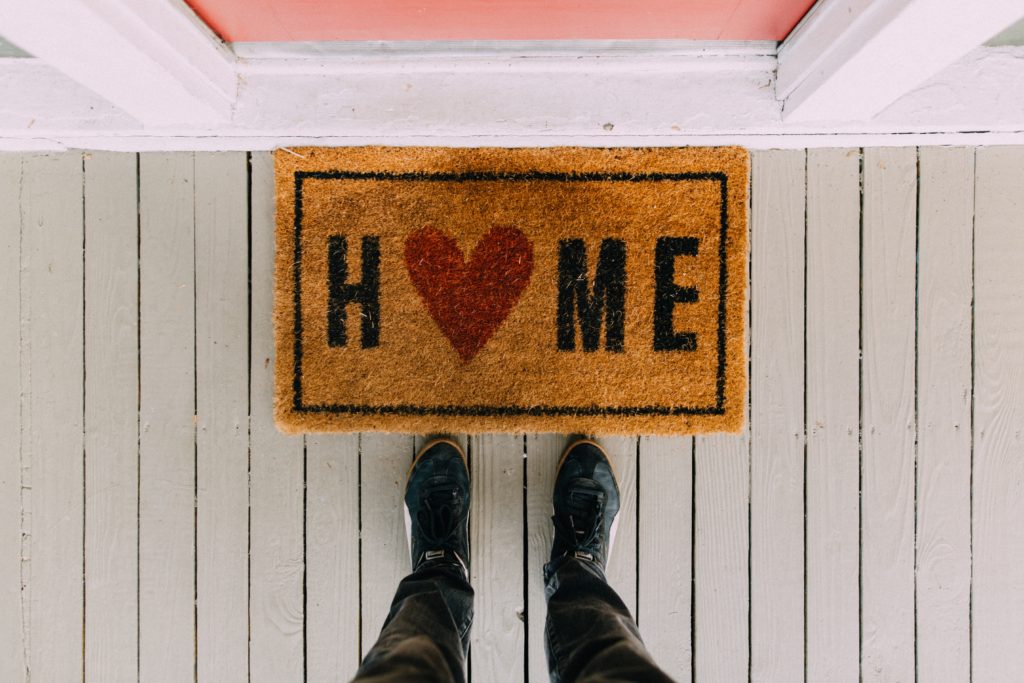 There is a myriad of improvements that you can make to your home aside from hardwood flooring when you want to obtain a high ROI and boost home value, which extend to:
Kitchen remodels, which include updating cabinetry, appliances, and countertops

Bathroom remodels

Adding insulation throughout your home

Replacing windows with ones that are more energy-efficient

Changing the location of your laundry room

Updating or repairing the plumbing, electrical, or HVAC systems

When you're considering all of your options, you should focus on how much money you want to spend at the moment and what you would like your ROI to be. It's also important that the changes you make don't clash with the interior design of your home. While installing hardwood flooring is a great way to bolster the value of your home, it's certainly not the only option available to you. In fact, kitchen remodels come with an average ROI of more than 80 percent. Along with increasing the value of your home, these home improvements should make your home more appealing for you to live in.
When you want to get started on any of these home improvement projects, create a detailed budget before work begins. This budget will act as a guide that you can use when purchasing materials and hiring contractors for the job. It's also important that you hire the right contractor if you're unable to complete the work on your own. Make sure that the contractor you choose has experience with the type of home improvement project you're working on. If you purchase hardwood flooring from a home improvement store, they should be able to pair you with a licensed installer you can trust. With these tips in mind, you should be ready to get started on your home improvement project.