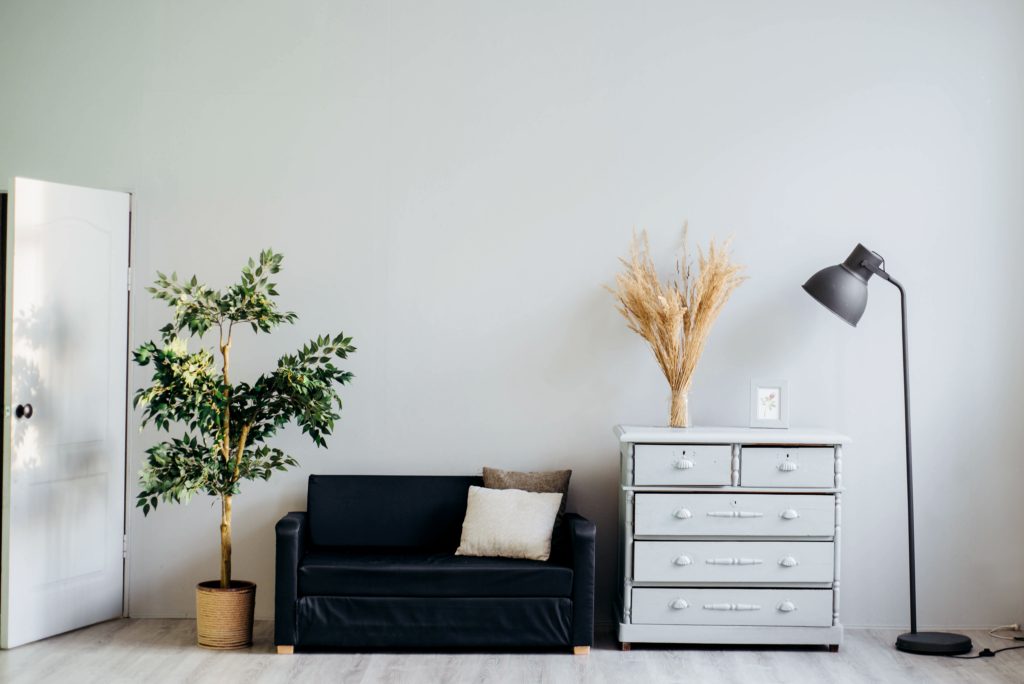 Homeowners are increasingly becoming interested in sprucing up the interiors of their properties, which provides them the ability to tailor the look of their home to anything they desire. If you're thinking of building your own home, among the most important aspects of this project will be the interior design. Assembling a professional and unique interior design in your home will help improve your home's resale value in the long run.
When you design your own home, you'll be able to mold everything to your preferred style and personality. If you regularly entertain guests, having a beautiful or colorful interior design is a fantastic way to give a good first impression. You could also incorporate different styles in different rooms for a truly unique interior design.  Currently, interior designs are being advanced through the use of technology.
Over the past decade, there have been a myriad of amazing technological advancements that are being integrated into interior designs every day. For instance, augmented and virtual reality devices are starting to provide homeowners with the ability to visualize the design changes to their home before they've done any actual work, which helps to save both time and money. This technology also allows for 3D modeling and printing, which gives you the opportunity to fully customize your furnishings. Even smartphone apps can be used to build a 3D virtual environmental that give you the means to create a virtual design before putting in the hours and buying the materials for your home.
Creating an interior design plan for your home can make for a difficult and time-consuming process, which is why it's essential that you know what you're doing before starting. The following will talk about what it means to know your layout, how to create a checklist for the design, and why you should use smart technology. These helpful tips will allow you to be informed about the entire interior design process.
Know Your Layout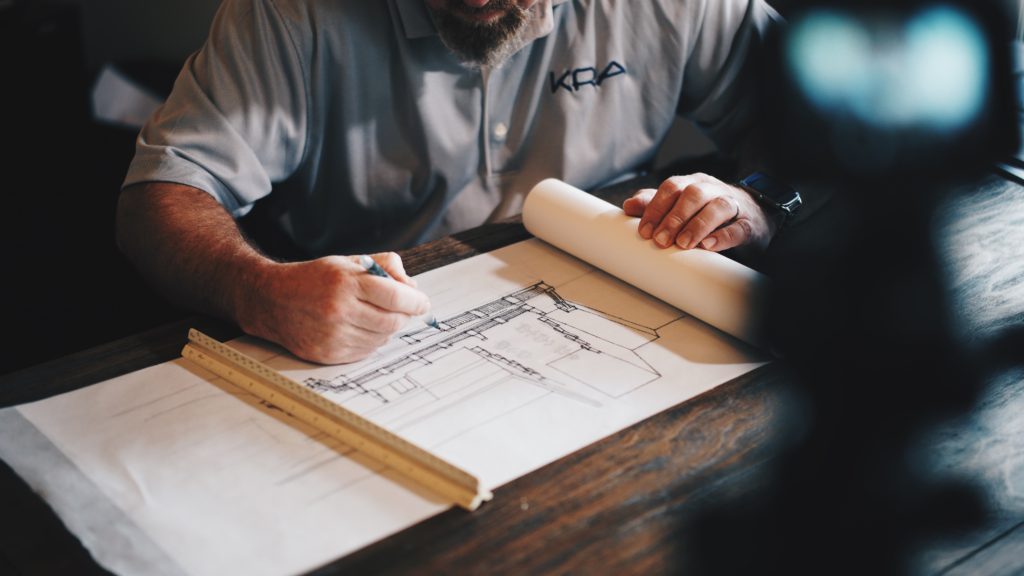 The first thing you need to do when getting ready to craft your new interior design is to identify and understand the layout of your home. Different layouts call for different types of interior designs. First of all, you should focus on measuring every room while also making note of the locations for any switches and power outlets. When you know the size of each room that you're going to design, you'll be able to make the correct decisions for floor coverings, furnishings, paint, and numerous accessories.
If you want to get a better idea of the different types of interior designs that are used for various floor plans, take a look at some of these pictures. There are a total of 13 different interior design styles that you can replicate when designing your own home. If your home is going to have an open floor plan, you might want to select an interior design style that matches the great use of space that this floor plan provides.
An open floor plan is meant to provide a sense of openness to the home by getting rid of some of the partition walls. For instance, the kitchen and dining room will typically be situated in a single area, which makes conversation easier and allows for a more natural flow from one room to another. Since this type of floor plan is designed to make good use of space, you don't want to use a design style like art deco that would call for an ample amount of furnishings. The best types of interior design for an open floor plan include the modern interior design styles that center around sleek furnishings and simple decor. The main types of modern interior design include minimalist design, contemporary design, and Scandinavian design.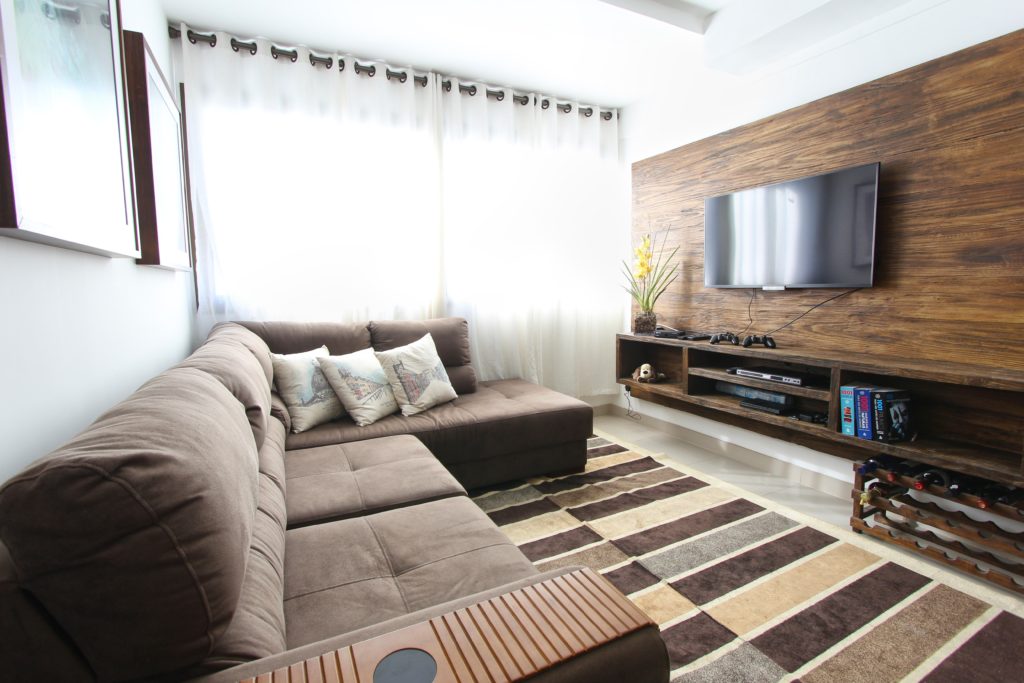 If the layout of your home is more traditional wherein each room is separate, this type of layout allows you to make each room distinct if you so choose. If you want to use an ample amount of wall decor and furnishings, such interior design styles as industrial and art deco provide you with the ability to add plenty of furnishings to your layout while also customizing each room.
Knowing the layout of your home is also critical to buying furniture and other household necessities. You don't want to purchase a large sofa only to discover that your living room doesn't have any space for it. Different layouts require different approaches when purchasing furniture and other furnishings to place in the home. If the layout of your home is on the smaller side, try to space out your furniture well so that the layout of your home appears larger than it actually is. If you don't want to add too much clutter to your home, use large windows for natural light instead of solely relying on light fixtures.
If the layout of your home is on the larger side, you don't want the space to feel too empty, which is why it's recommended that you fill it with smaller items that are spaced properly. You could add flowers or floral arrangements to each room, which will allow you to add some color to the area. You could also situate baskets, decorative bowls, and trays around the layout to make your home look more lived in. Small ottomans and footstools can also add greatly to homes with large or open layouts.
Creating a Home Interior Checklist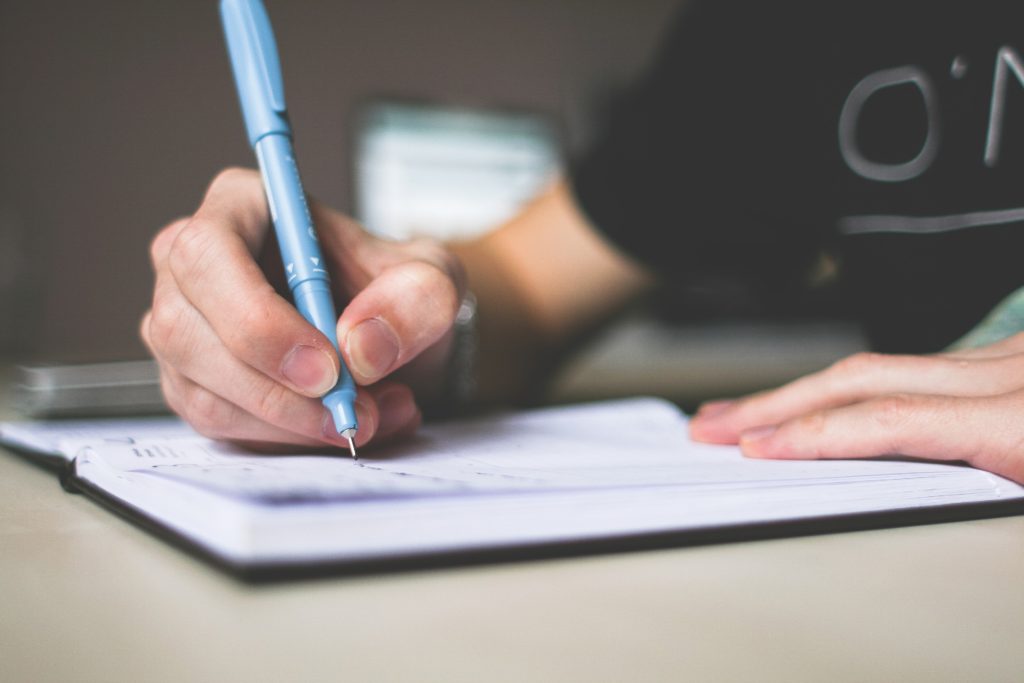 When you're moving into a new place and are beginning to create an interior design plan, you need to make a budget and create a general checklist of what you'll need when moving into a new home. This checklist will likely be very extensive, which is why it's recommended that you do it room by room. As for the budget, this needs to be made before you begin purchasing any furnishings. You can either choose to focus most of your budget around the more important items and furnishings for a home or decide to purchase less expensive brands if you want to save money. Once you've created a budget and know how much you can afford to spend on the items you'll need for your home, you can start building a checklist.
Some of the basic furnishings that you'll likely want to have when moving into a new place include furniture in each room, dining tables, a couch for the living room, one or more TV stands, and maybe a writing desk or two if you work from home. All of the furniture that you require for your interior design can be purchased from such stores as The Sofa Guy and Malibu Design Center. Both of these furniture stores have sterling reputations and can provide you with custom furniture if you want to design some of the more important pieces of furniture for your home.
Whether you're choosing to paint the interior walls of your home in a more neutral color or a bolder hue, there are six different interior wall paints that you should be aware of, which include matte paint, matte enamel, satin, eggshell, semi-gloss, and gloss. The most common paint for interior walls is gloss, which offers a high shine that might be appealing to you. However, this type of paint emphasizes all imperfections on a wall and will likely require multiple coats.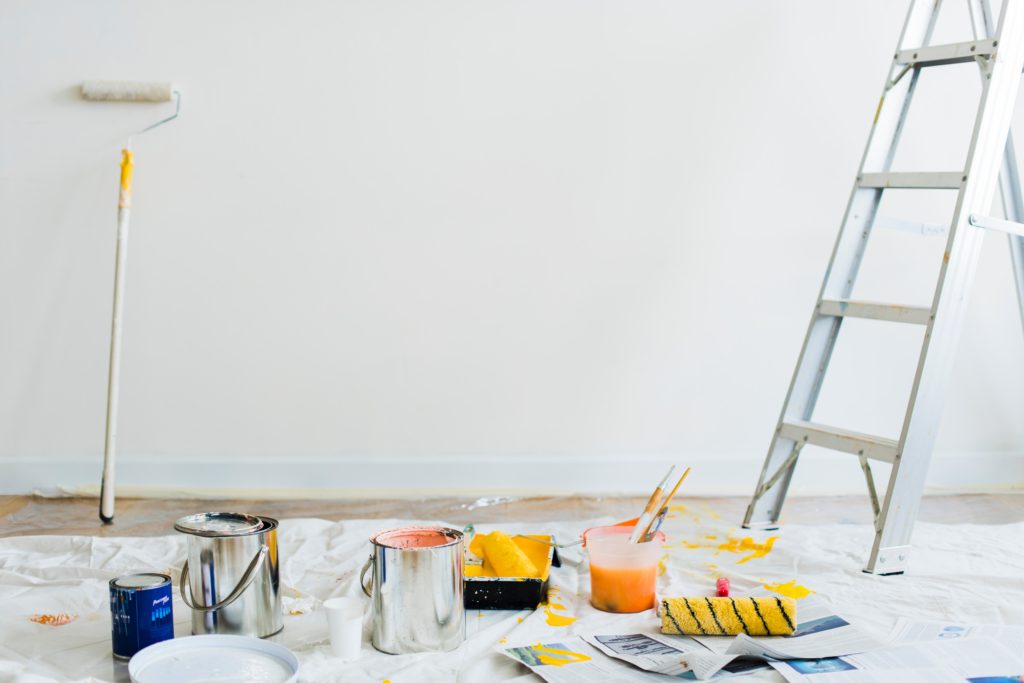 For the trim around your home, it's recommended that you use semi-gloss for a hard finish. When you're painting your kitchen, consider using matte enamel, which is very easy to clean and hardly ever needs to be retouched. If you don't want a high shine on your walls, the eggshell finish has a very subtle shine to it that's suitable for interior walls. You likely won't need to use multiple coats of paint with the eggshell finish. The best places for paint in Southern California include Michaels and Home Depot, both of which have numerous locations throughout the area.
There are also an array of household necessities that you'll need when moving into your new home, which extends to plates, utensils, a microwave, and a refrigerator. You'll want to get some pots and pans as well as some small kitchen appliances like can openers, blenders, and coffee makers. For the larger appliances, stop by such stores as Home Depot or the DIY Home Center, the latter of which is located in Westlake Village. For all of your kitchenware and standard home goods, consider visiting Arhaus or Pottery Barn, both of which are located in The Oaks shopping center.
When looking at the various light fixtures that you'll want to place throughout the home, you'll have plenty of fantastic options to select from. If you want your home to be more energy efficient, you might want to think about switching to LED bulbs for many of the light fixtures you choose. For some more stylish fixtures, consider using recessed lighting or hanging pendants throughout your home. The most decorative lighting fixture is likely the wall sconce, which comes in many different shapes and sizes. Desk and table lamps are also a great way to add some light to a small area of a room when you want to read or write. Lighting fixtures can be purchased at home improvements stores like Lowe's Home Improvement or Home Depot. You could also check out Pottery Barn for some more stylish options.
Using Smart Technology for Home Comfort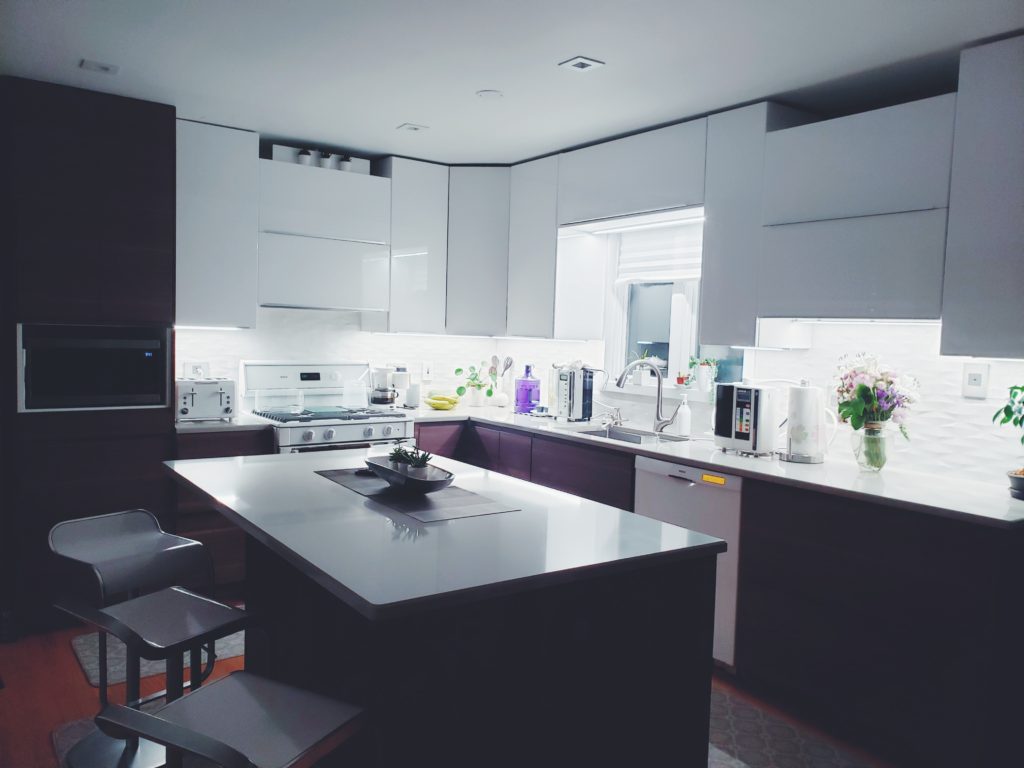 When you're designing the interiors of a modern home, you should heavily consider using smart technology, which will make your home more energy efficient while also improving the quality of life at home. New homes are using advanced technology to enhance their interior designs and the functionality of the home in question, which includes lights, security systems, smart plugs, and smart heating and cooling solutions. With this technology installed in your home, the value of the property will rise and the interior design will become much more modern.
There are many fantastic examples of home technology devices that you can use to spruce up your interior design. If you don't have time to vacuum regularly, consider purchasing a robot vacuum, the best of which is likely the Shark ION R85. You can program the small vacuum cleaner to clean whenever you want it to. These systems can learn the layout of a home and avoid any obstacles, which allows you to keep your floors clean without having to do the work yourself.
You might also want to get a smart faucet or two for the sinks in your home. With these digital faucets, you can precisely adjust the temperature of the water. The faucet will also turn on automatically when your hands are placed beneath it and will conserve water as you use it.
Motion sensor lights are fantastic pieces of smart technology as well. You can place these lights in any dark area of your home such as a hallway or closet. Once in place, the light will automatically turn on whenever someone moves within close proximity to it.
These types of technology can significantly improve the quality of life at your home by adding more convenience and reducing hassle for your everyday routine. When you arrive at home after a long day at work, you don't want to vacuum your floors or manually change the thermostat. With these smart devices, you can handle all of these tasks from your smartphone, which saves you time and frustration. Having these types of home technology integrated with your professional interior design will also increase the resale value of your home.
Conclusion
Creating a smart and effective interior design can be difficult without having a clear idea of what it takes to do so. The first step is to make a checklist and brainstorm ideas of what you want your future home to be! From here, the process goes through a logical and natural flow that's simple and easy-to-understand. If you're interested in living in Southern California and would like to find out more about the available homes in the area, contact our team of professional Conejo Valley realtors today!