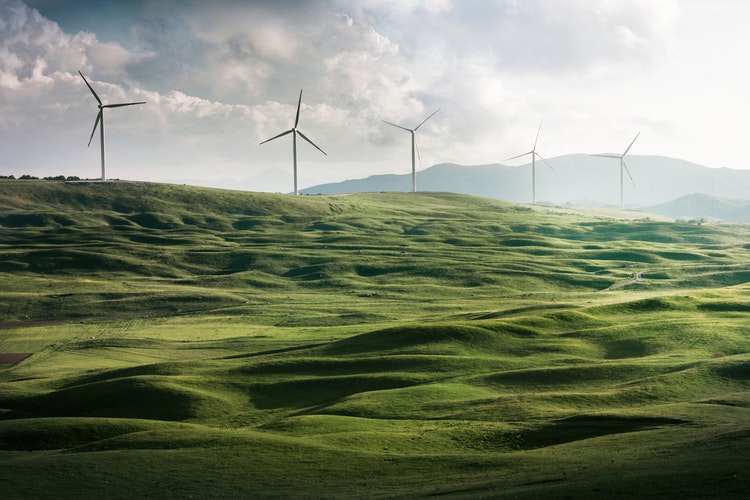 Southern California is a highly desirable place to live because of its close proximity to beach, mountains, and many fantastic destinations as well as its virtually year-round spectacular weather. No matter where you live in Southern California, you'll always be nearby a plethora of activities to partake in which includes everything from hiking trails and public parks to sprawling shopping centers and exciting entertainment venues.
However, there are times when it can be particularly hot in and around the Conejo Valley. With the onset of summer, you're going to want to take the necessary steps towards keeping your home cool and comfortable during even the most sweltering of days.
There are an array of home cooling systems at your disposal, which are essential for making sure that your home remains at the ideal temperature during the hot summer months. Each home cooling system has its own advantages and disadvantages that you should be aware of, we've outlined some of the popular home cooling systems below to help you keep cool in Southern California!
Air Conditioning
Standard air conditioning is among the most common cooling systems around. In order to keep your home cool and comfortable, air conditioning systems remove the heat from the air inside your home before transferring it outside. These systems operate via electricity and are available in several different types for you to consider. While you're shopping for the right air conditioning unit, keep in mind that these systems can vary substantially in energy efficiency.
Central Air
The most common cooling system is a central air conditioner. These cooling systems are designed to cool the entire home, which means that you won't need to invest in many other forms of cooling save for a couple of ceiling fans. Within a central air conditioner are such components as a large compressor unit and an indoor coil that's comprised of refrigerant. This refrigerant cools the air before it's distributed throughout the home via various air ducts. These systems are typically paired with heat pumps, the latter of which can heat your home during the winter. All central air conditioners are required to have a minimum SEER rating of 13, which dictates how energy efficient the system is. Any unit with a SEER rating of 14.5 or higher is provided with an Energy Star label.
Before you purchase a central air conditioner, it's important that you know more about the pros and cons of these systems. Likely the best benefit of obtaining this type of system is that it's able to provide every room of the home with a consistent temperature all throughout the year. Even if the outdoor temperature is over 100 degrees Fahrenheit, the interiors of your home won't feel any different than on a moderate 80-degree Southern California day. It's also important to note that air provided through a central air conditioner is filtered before it's sent into your home, which ensures that the air quality throughout your home will be fantastic.
While these systems do offer numerous benefits, they will require regular duct maintenance to lessen the possibility of mold and bacteria buildup. You'll also have higher energy bills with these systems since cool air is being pushed to every room in the home. However, if you want your home to be cool and comfortable at any time of the year, a central air conditioner is likely your best option.
Room Air Conditioners
If you don't want to splurge on a central air conditioner, you might want to consider a room air conditioner, which is typically mounted through a wall or in a window. These systems are relatively small in size and have the ability to cool a single room. However, it's possible to apply the cooling to an adjoining room if the unit is situated in the right position. With these units, you have more control over which rooms of your home are provided with additional cooling. The rooms that you don't use that often could be equipped solely with a ceiling fan.
These units are known for having high energy efficiency as well as low initial costs, which makes them very appealing for many homeowners throughout California. It's possible for larger units to cool rooms with a size of up to 650 square feet. As for the disadvantages of these air conditioning units, they can be difficult to remove if you want to move them to another room of the home.
Cooling your home with Fans
If you don't want to solely rely on cooling your home with an air conditioning system, you should certainly consider cooling your home with fans. Whether you purchase a whole-house fan, ceiling fan, or window fan, these devices can be very effective at keeping the home cool. In fact, they may be all that's needed to keep temperatures cool on days when the outside temperatures are in the 70's or lower 80's. By pairing your air conditioning unit with fans, you won't need to use as much energy during the summer months.
Whole House Fans
If you want to provide cooling to your entire home but don't want to invest in a central air conditioner, you might want to think about purchasing a whole-house fan. These fans are installed in the attic and work by pulling in air from open windows before exhausting it through the attic and roof. With one of these fans installed, you should be provided with anywhere from 30-60 air changes every hour, which works well to keep the home cool. When you select one of these fans, you can modify the duct system throughout your home to be compatible with the whole-house fan, which means that these ducts won't go to waste if you're not using a central air conditioner.
Keep in mind that this type of fan should be installed by a professional if you want it to work properly and last for years without extensive maintenance. It's also important that you open several windows throughout your home to provide the fan with enough ventilation. Otherwise, it's possible for a dangerous back-draft to occur within your furnace.
The best aspect of a whole-house fan is that it can cool your entire home without you needing to use a central air conditioner. Even if you currently have a central air conditioner installed in your home, the whole-house fan can be effectively used on the majority of days, which will allow you to save money on your monthly energy bills.
Since a whole-house fan replaces indoor air regularly, any problematic airborne substances or hazards like pet odors, carbon monoxide, or radon will be reduced. As for the drawbacks, these fans provide limited relief on exceedingly hot days and aren't that effective at reducing pollen and other substances that cause allergies. These fans can also make a humming noise, which some homeowners find frustrating.
Ceiling & Window Fans
Both ceiling and window fans work well on their own while also pairing well with other home cooling systems. Ceiling fans are highly effective at cooling the air in a single room since they work by circulating the air in the room to create a draft or breeze. As for window fans, these use very little energy and work by taking warm air out of the room and sending cool air in. Consider placing these fans near outdoor areas that are shaded in order to get the most optimal intake air.
When looking at the benefits of ceiling fans, they are rather inexpensive and can lower the temperature of the room by 4-5 degrees when turned on. By using ceiling fans regularly, you'll be able to lower your monthly energy bills. Many ceiling fans are outfitted with lights as well, which means that they can be used for a variety of purposes. The primary issue with these fans is that they are difficult to clean and don't always match well with the rest of the room decor. Window fans are very energy efficient and can even be reversed on cooler days to take cold air out of your home. On the other hand, these fans are typically noisy and can allow bad smells to get into your home if the outdoor air quality is poor.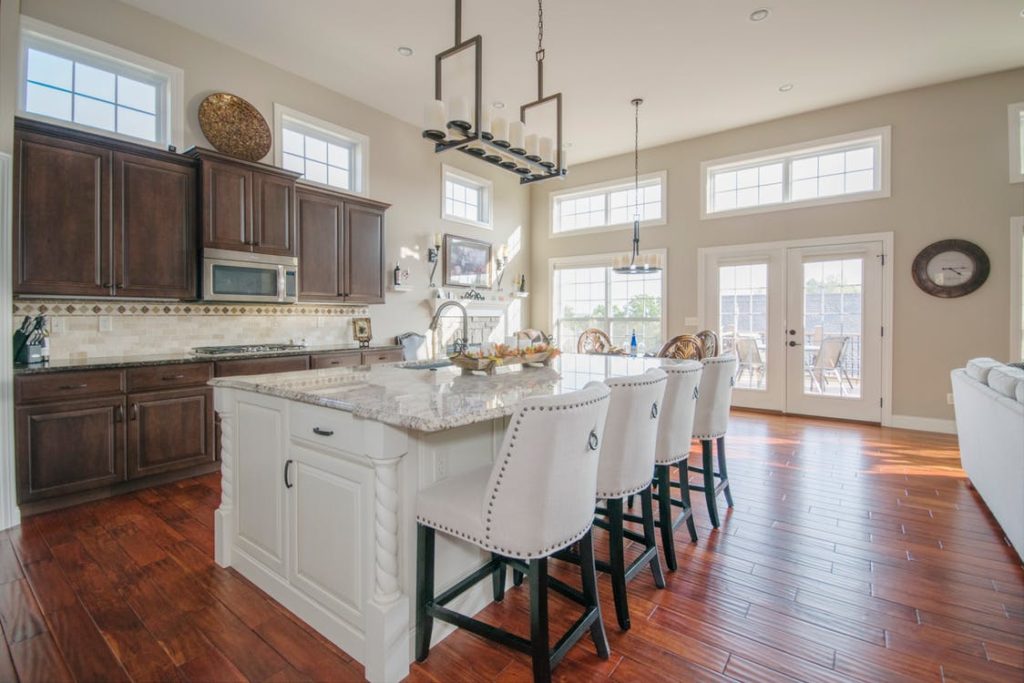 Proper Ventilation for Keeping your Home Cool
No matter which cooling system you use, it's highly recommended that you have proper ventilation throughout your home, which will help to prevent heat buildup. Proper ventilation is also the most inexpensive way to keep your home cool during the summer. For instance, you should have exhaust vents situated all throughout your home. The most important locations for exhaust vents include the bathroom, kitchen, and washer/dryer area. Opening Your windows and doors are great ways to provide your home with natural ventilation.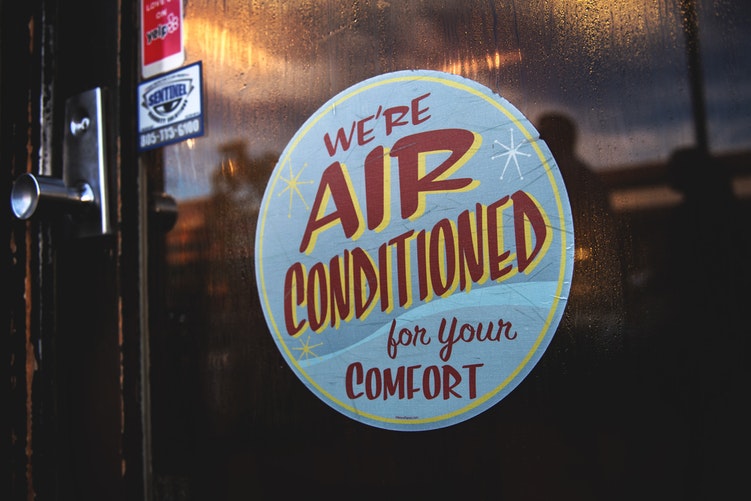 Home Cooling Tips & Tricks
Even if you don't have a home cooling system, there are numerous things that you can do to keep your home cool during those hot summer months. Some of the most effective tips and tricks that are easy to implement include:
Make sure that you keep your blinds closed during the day in order to keep unwanted heat from entering your home
Consider upgrading any standard curtains in your home to blackout curtains, which are specifically designed to block sunlight altogether. Opting for blackout curtains can reduce the heat gain in your home by more than 30 percent
Make sure that you select breathable bedding so that you can stay cool while sleeping. Likely the most breathable bedding material is cotton
Keep the doors open throughout your home to ensure that proper airflow is achieved throughout the property
Do things that can cool you down even when it's warm inside, which include sipping icy beverages, applying a cold cloth to your wrists and neck, and wearing breathable clothing
Set any ceiling fans in your home to rotate in a counter-clockwise motion, which helps to create a breezy effect in the room
Turn on your bathroom fans whenever you take a warm shower or bath
Since heat rises, you'll want to sleep as close to the ground as possible during the hot summer months
If temperatures are dropping during the night, open your windows slightly to let in some cool air while you sleep
Get rid of incandescent light bulbs that emit large amounts of heat. These bulbs should be replaced with CFL or LED bulbs
Consider grilling instead of using your stove or oven
If you do have a home cooling system, make sure that you clean or replace your air conditioner filters at least once every month. Doing so will allow you to be certain that the airflow throughout your home is at optimal levels.
Conclusion
We all know that Southern California has spectacular weather. Luckily, much of Southern California is afforded a pleasant coastal breeze but on the hotter days it's important to do what you can to maintain a cool and comfortable home while saving on energy bills and equipment maintenance costs.
If you're currently searching for your Southern California dream home, be sure to contact our team of local real estate professionals at Nicki & Karen Southern California Luxury Real Estate!