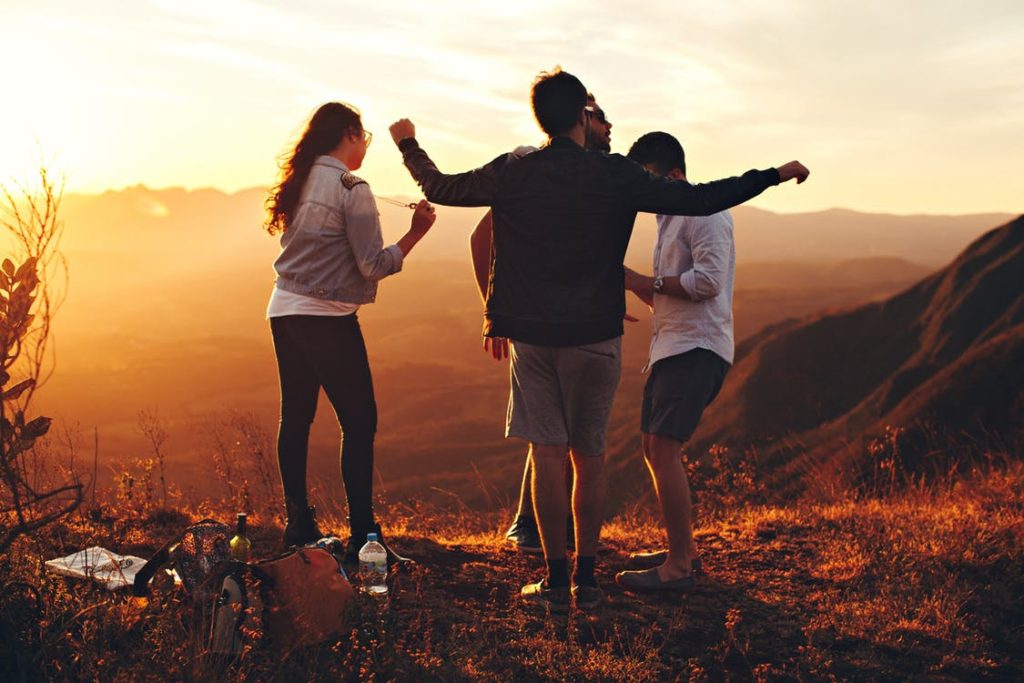 Many families choose to settle down in Agoura Hills due to its ideal location in the privacy and serenity of the majestic Conejo Valley. The city of Agoura Hills offers all types of homes for any buyer, including many luxury home communities and estates for you to consider. When you've purchased a home in this area, you'll notice that it has a close proximity to many major metropolitan hubs as well as exciting entertainment and shopping centers. Agoura Hills is minutes away from Thousand Oaks, which houses some of the best and most popular shopping destinations in Southern California. If you're looking to settle down in Agoura Hills and are interested in learning about the many local parks and amenities that you can enjoy with your family or visit when you want to get some fresh air, below is our list of the ten best parks in and around Agoura Hills that you may be interested in!
Agoura Hills Recreation and Event Center
The Agoura Hills Recreation and Event Center is a fantastic 21,000 square foot destination that provides residents of Agoura Hills with a place where they can spend time with friends or host a special event like a wedding or business conference. The main venue is a beautiful facility for private events that offers a patio, outdoor walkways, and a spacious turf area that makes way for some incredible views of the Conejo Valley.
When you're not spending time in the venue for a wedding or birthday party, the place is conveniently nestled in the mountains and is within walking distance of a variety of fun hiking trails. When visiting for a more relaxing and laid back event, there's an entire game room for you to enjoy that comes with a pool table, a foosball table, and a couple of socializing areas with high definition TVs.
Chumash Park
Chumash Park is a picturesque natural park that is known for its natural diversity, which is displayed by the oaks, wetlands, and willows that can be found there. If you are traveling to the park with your children, there are two separate playground areas that consist of jungle gyms, sandboxes, swing sets, and slides. The park is a scenic one that is popular with dog owners and people who want to enjoy the views.
There are several picnic tables nearby the playgrounds that make it easy to spend the day there. If you enjoy playing sports, the park is also outfitted with a large basketball court and a pristine baseball diamond that are open at all hours of the day. During your visit to the Chumash Park, consider hiking the Chumash Trail, which provides you with beautiful views of the Simi Valley and beyond.
Forest Cove Park
Forest Cove Park is a large park in the city that's known for rarely ever being crowded, which makes it a great escape when you're looking for some peace and quiet. The park itself is lined with a substantial number of trees that will keep you shaded and cool no matter the activity you're participating in. The amenities at the Forest Cove Park include a baseball field, basketball court, and an open field that can be used for picnics, playing with your dog, or a number of other fun activities.
There are also two separate playgrounds that your children can spend their time on, both of which include swings, jungle gyms, and slides. Throughout most of the year, a soccer field will be set up in the park for anyone who enjoys playing the sport. When it's time for lunch or dinner, you'll find a cozy gazebo that houses several picnic tables and grills.
Morrison Park
Morrison Park is a smaller park that's found in a quiet neighborhood in the city. The main focal points of the park are the basketball court and playground, the latter of which offers exciting equipment for children of all ages to play with.
The park is a great place to visit if you enjoy spending time among nature. When walking through the large green fields on the grounds of the park, you'll come across a variety of beautiful wildflowers and other plants that are native to Southern California. The many park benches and tables found throughout the park are typically situated in shaded areas that will keep you cool and comfortable.
Old Agoura Park
The Old Agoura Park is a fantastic park that's known for its equestrian tradition. When you visit the Old Agoura Park, you'll be presented with a somewhat spacious park that offers something for every member of the family. The park itself is located just nearby a portion of the Santa Monica National Recreation Area, which makes it a highly desirable place for people who want to spend the day among nature.
The primary amenities that can be found here include a vast playground for younger children and a baseball diamond. Just behind the baseball field is a fantastic dirt track that can be used for running, walking, or riding your horse. This dirt track connects directly to the Cheeseboro Canyon. There's plenty of shade throughout the park as well as separate parking areas for horse trailers if you're thinking of taking yours.
Reyes Adobe Park
The Reyes Adobe Park is a secluded park that also acts as a historical site, which means that there are a wide range of fun and interesting activities you can experience during your time there. The main playground area is a large one that comes with multiple jungle gyms, slides, swings, and sand pits for toddlers to play in.
A sizable picnic shelter with four tables is located right beside the playground area, providing parents with convenient access to a place where they can sit and relax while the children have fun on the playground. Although the park area is relatively small, you'll also have access to the Reyes Adobe, which is a historic home built in 1850 that represents more than 150 years of Southern California history. This cultural landmark focuses on a handful of time periods since 1850 that are divided into specific rooms. For instance, the main room of the house displays local artifacts that are dated from 1850-1880.
Sumac Park
The Sumac Park is a smaller neighborhood park that primarily consists of a large playground area and a flat grassy area that's great for throwing the Frisbee, playing soccer, and participating in a range of other activities. Several of the picnic tables in the park line the grassy area and are situated underneath tall trees that keep the tables covered from the sun.
There's also a separate picnic area that's covered by a roof and is comprised of around eight picnic tables. The playground itself comes with a small rock climbing area, a couple of jungle gyms, monkey bars, and swings for children and toddlers. When you're spending time at the Sumac Park, you'll be provided with some amazing views of the nearby mountains and Agoura Hills scenery.
Cheeseboro and Palo Comado Canyon
Cheeseboro and Palo Comado Canyon is among the largest parks in Agoura Hills and is situated over a space of more than 4,000 acres. The park is known for its many hiking trails of various difficulties as well as the local wildlife that can be viewed during a trip to the area. The main Palo Comado Canyon trail is a 8.9 mile loop trail that has a moderate difficulty and offers a diverse amount of landscapes that you'll be able to see during your hike.
The trail is also great for biking, running, and walking your dog. You'll find numerous picnic areas situated around the park as well as several additional trails that include the easy one mile Modelo Trail and the difficult Canyon View Trail that takes you above the Lost Hills landfill. Consider stopping by the historic Morrison Ranch House that's been standing since the early 1900's and represents the ranch lifestyle that residents of the area practiced for many years.
Juan Bautista de Anza Park
The Juan Bautista de Anza Park is a popular recreational retreat that provides visitors with a number of covered picnic tables, a children's playground area, and several walking trails. They also offer a small recreation space that can be rented for birthday parties or corporate picnics. Along with the amazing views of the surrounding Conejo Valley, this 8-acre park also comes with a fun hockey rink, a basketball court, and three picnic areas.
The playgrounds include some unique equipment that will allow even older children to have fun when spending time at the park. The park plays host to the fantastic Calabasas Pumpkin Festival that takes place every October. Even though the park is considered by locals to be a relatively quiet one that never has too many visitors, there's ample parking that will allow you to readily find a spot on the busier days. The running course and various trails you can use to get some exercise can be found on the side of the park.
Mae Boyar Park
The Mae Boyar Park is a wonderful park for anyone who enjoys spending time outdoors. While the main aspects of the park are the two playgrounds, there is also a sizable field that comes with picnic tables as well as a large area where you can play catch with your dog, play football with your friends, or relax and enjoy the scenery. The two playground areas are divided into one for children under the age of five and one for children between the ages of 5-12. The playground that's available for older children is notable for the large tubular slides that offer steep descents.
The Mae Boyar Park is unique among the parks on this list in that it comes with two tennis courts that consist of hard surfaces, which are regulation size and always kept clean. While the park is not currently comprised of a recreation center, there have been ongoing talks in the past couple of years about eventually building one, which is something to look forward to when you've settled down in the area.
Want to learn more about Agoura Hills?
Contact the real estate professionals of Nicki & Karen Southern California Luxury Real Estate today and we're more than happy to provide you with the information you need to size the Agoura Hills housing market, find an ideal home, and get the best price for your home — contact us today!