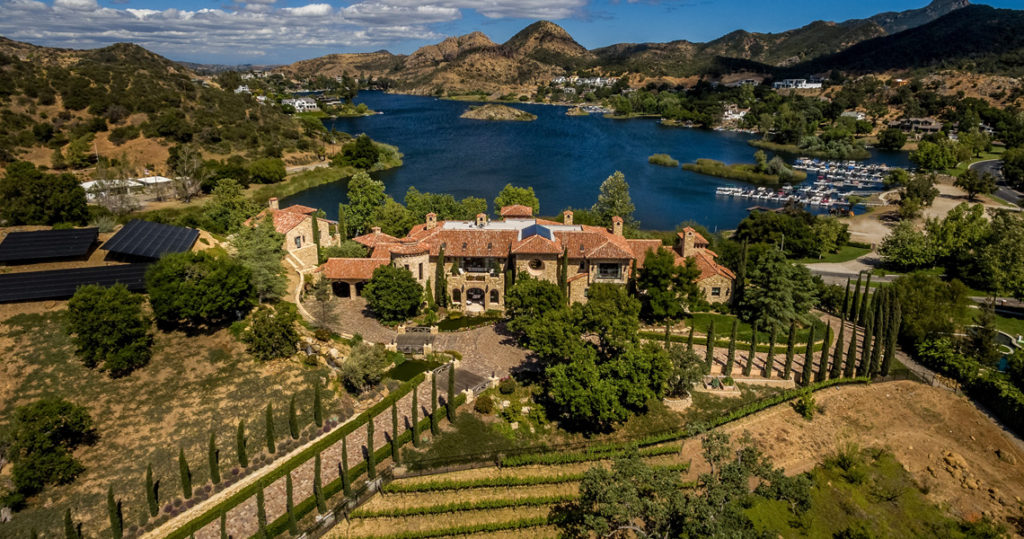 Southern California is home to some of the most exclusive and desirable properties in the world, providing you with a wonderful destination to live no matter the type of property you're looking to buy. Along with the stylish and luxurious homes you can find in Southern California, this destination is also highly desirable due to the premier shops and entertainment venues that are in abundance throughout the area, all of which are buoyed by the spectacular weather that the Southern California region is known for. From the spacious lots and ranch homes in Ventura County to the ultra luxury custom homes in the Greater Los Angeles area, these destinations offer something for anyone looking to the enjoy the luxury lifestyle of Southern California.
Luxury Estates at The Oaks Calabasas
The Oaks Calabasas is a wonderful community that is guard gated and is considered to be one of the finest of its kind in all of California. Along with the many luxury homes that can be found in The Oaks Calabasas, members of the community have access to miles of hiking trails, a large gym and fitness center, an Olympic-sized swimming pool and spacious tennis facilities, which makes it a fantastic place to reside if you are focused on living a healthy and active lifestyle. Although the community is very exclusive , the homes within consist of many different price points and square footage amounts. Most of the properties range from 3,000 sq. ft. to 5,500 sq. ft while several come in at over 10,000 sq. ft., which allows you to select from many different size options.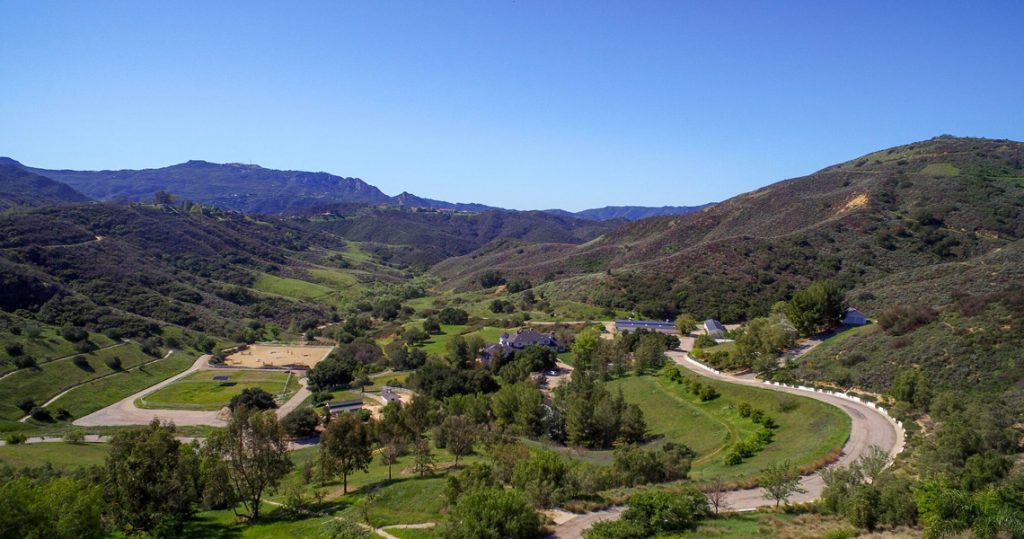 Estate Properties in The Oaks Calabasas
Properties within The Oaks Calabasas can be priced as low as $2.5-3 million and as high as $14 million+. The more affordable properties come with smaller lots and are usually comprised of one large floor or two smaller floors. The more expensive homes in this community come with at least five bedrooms and four bathrooms as well as large yards that come in at a size of around two acres or more. Some of the features that you can expect in these luxury homes include custom flooring, an executive office, guest suites, large kitchens, and spacious lounge areas. A selection of these homes are also built with outdoor kitchens that allow you to relax and eat in the beautiful Southern California weather.
All properties are single family homes although many have been custom built in different architectural styles. Most properties in this community are estate-style homes that are characterized by elegant furnishings and large lots. When shopping for a home in The Oaks Calabasas, consider the fact that this community is situated just nearby the Malibu Creek State Park and is within driving distance from some of the most popular shopping and entertainment hubs in Southern California.
Luxury Estates at Hidden Hills
Hidden Hills is a relatively rural and gated community that is situated among the Simi Hills and nearby the Santa Monica Mountains. Given that the community is bordered by much of the Upper Las Virgenes Canyon Open Space Preserve, residents of the Hidden Hills community have access to many miles of hiking, mountain biking, and equestrian trails, allowing you to enjoy some of the best nature that Southern California has to offer. Although the community is a relatively small one that's notable for the numerous luxury estates contained within, Hidden Hills is also known for the sense of community that is fostered among the residents because of the large number of parades, theatre programs, and barbecues that are held there on a regular basis.
Browse Hidden Hills Estate Properties for sale
Estate Properties in Hidden Hills
The luxury homes in Hidden Hills have an average price range of $4-5.5 million. Some properties can be found for as low as $2.5 million while others cost as much as $15 million. All of these homes would classify as luxury properties due to the fact that they usually come with stylish amenities and consist of floor plans that measure at 3,000 sq. ft. on the lower end and as much as 15,000 sq. ft. with the pricier properties. Many of the more affordable homes are ranch-style properties that come with open floor plans and sometimes include a barn or stable. The more expensive homes would be classified as estate properties and are some of the most majestic homes in Southern California. Many of these luxury homes include a home cinema, a billiard room, large outdoors pools, and manicured lawns. If you enjoy spending your time outdoors, some of these homes come with spacious outdoor living space that will allow you to relax outside even when it's raining.
The community of Hidden Hills is within driving distance of some of the best shopping, dining, and entertainment destinations in Calabasas and is nestled between a number of recreational destinations for you to enjoy. If you love spending time at the beach, the city of Malibu is a short 30-minute drive away from Hidden Hills, providing you with quick access to some of the most popular beaches in the world.
North Ranch Country Club Estates
The North Ranch Country Club Estates can be found just beside the prestigious North Ranch Country Club. These are highly sought after homes that were built to coincide with the Hidden Hills country club itself. Most of the homes within this community come with very large lots of 2-4 acres. The properties themselves can extend in size from 3,500 sq. ft. to upwards of 18,000 sq. ft., which provides you with the ability to select a home size that matches your requirements and fits into your budget. Since all of the properties are situated just beside or within walking distance from the North Ranch Country Club, the community has a country club atmosphere to it that is perfect for anyone who is looking for a place to relax and have fun. Like the other communities on this list, the North Ranch Country Club Estates is an exclusive community that's gated in order to provide residents with complete privacy and security.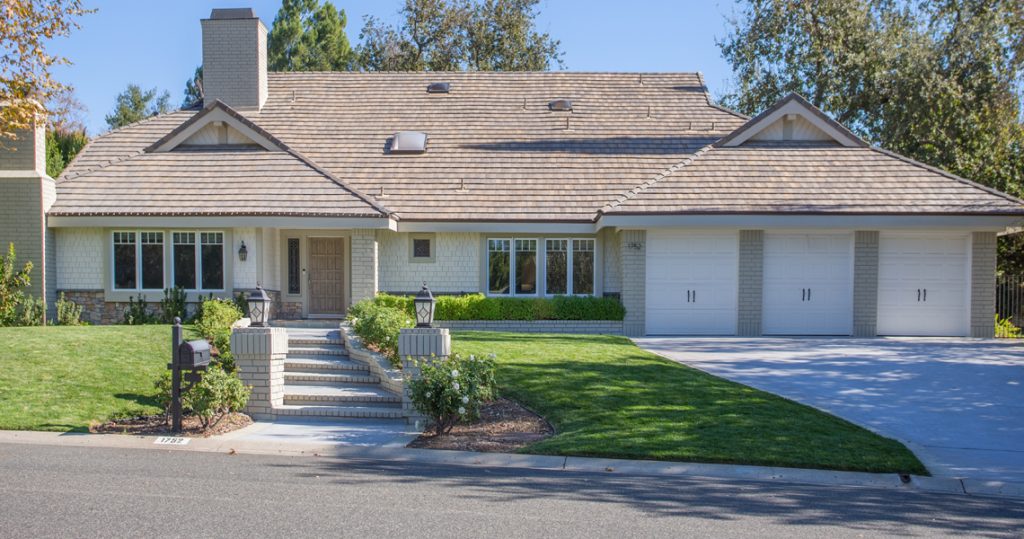 Estate Properties in North Ranch
As for the homes in this community, the ones directly on and around the country club can range in price from $6-14 million. There are a few properties within this gated community that you can find for around $2.5-4 million if you're searching for a slightly more affordable home. Some properties are built in the popular Mediterranean style while others are designed in a modern style or a classic Italian style. If you want the best that money can buy, some of these homes include such features as a gym, a spacious library, and large garages that can fit three or more cars. Most homes consist of two floors as well as anywhere from 4-8 bedrooms and 3-7 bathrooms.
If you believe that this community would be a great place to settle down, keep in mind that it's located just north of Westlake Village and Thousand Oaks, both of which are considered to be major shopping, fine dining, and entertainment hubs in Southern California. By traveling a little further south, you will reach the Santa Monica National Recreation Area, which is a great place to visit when you want to spend time outdoors and among nature.
The Sherwood Country Club Estates
The Sherwood Country Club estates is a community that consists entirely of luxury homes that are situated beside the premier Sherwood Country Club. Nearly every home within this community is comprised of a spacious lot as well as numerous opulent and stylish amenities. The styles in which these homes are built can vary substantially throughout the community, which allows you to select a property that suits your tastes and preferences while also being unique compared to the other homes in the community. Most homes are larger estate properties that come with around 4-5 bedrooms and at least four baths.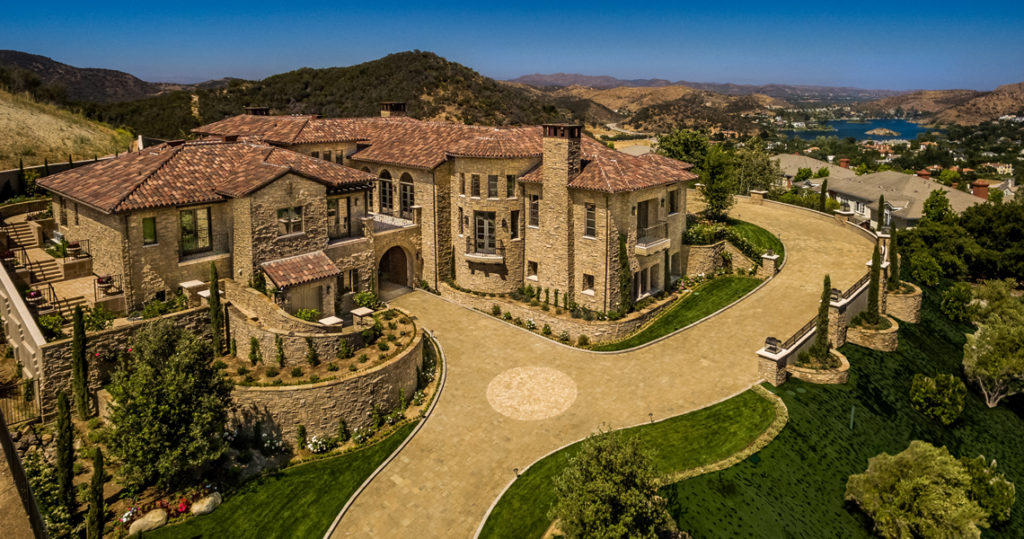 Estate Properties in The Sherwood Country Club Estates
For instance, one of the homes in the area was built in the East Coast Estate style and is situated just nearby the Sherwood Lake Club clubhouse. As is the case with most of these homes, this particular property comes with a spacious covered patio, numerous walk-in closets, and a sizable kitchen with an open floor layout. When browsing the many homes in this community, you will notice that the majority of them are two-story homes, providing you with a large amount of space to dedicate towards special rooms like a home office or a guest room. You'll also find homes that have been built in the Hampton, Mediterranean, and French Modern architectural styles.
The community itself is a gated one that provides residents with 24-hour security and a substantial amount of privacy. One notable benefit of living in this community is that you will have easy access to the Sherwood Lake Club and the Sherwood Country Club, both of which are considered to be among the top golf courses in Southern California. The average price range that you can expect to pay for a luxurious home within this community is around $4-6 million. However, some properties can be found for as low as $1.5 million while the best homes in the community are available at a price range of $12-14 million.
Some of the features you can expect in the pricier homes include small movie theaters, elevators, wine cellars, outdoor pools, and indoor spas. No matter which home your interested in, you will be provided with magnificent views of the Santa Monica Mountains. When you're considering purchasing a home in this community, you should also know that the community is in close proximity to some fantastic hubs of entertainment and shopping around Thousand Oaks and Westlake Village, which are home to such shopping destinations as The Promenade at Westlake and The Oaks shopping center.
Your Luxury Estate Agents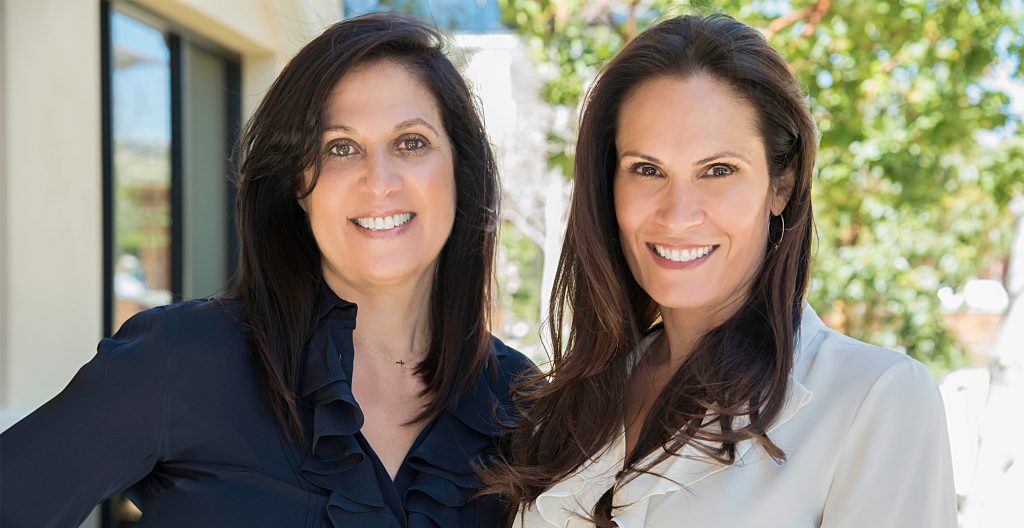 With more than 15 years of experience in Southern California luxury real estate, Nicki & Karen can provide you with the insight, network, and expertise that you need to buy or sell your luxury home with the confidence that you're making the right move. We leverage the latest technology to assess the market with real-time data in order to provide you with the information you require to get the best price possible for your home, which we hope will exceed your every expectation. Whether you're searching for a luxurious mansion or a spacious ranch-style property, we can help you find any type of home you're looking for. Get in touch with us today and we'll provide you with unparalleled service that will aid in your luxury home buying or selling experience.
See our current Southern California Luxury Properties & Estates