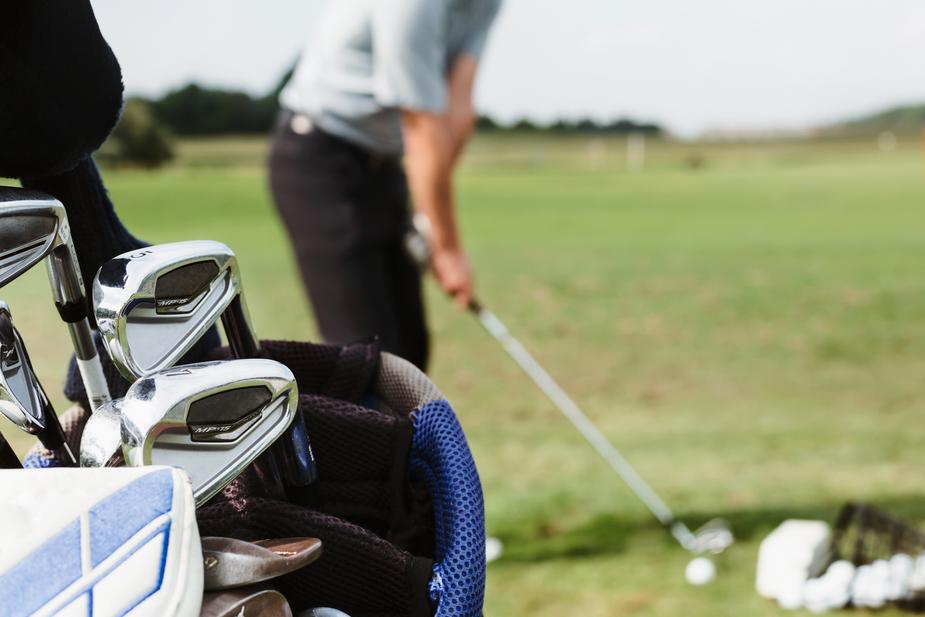 Thousand Oaks is among the largest cities in Ventura County and is considered to be the core of the Conejo Valley. When you purchase a Southern California Luxury Home in the city, you'll be presented with many popular shopping destinations and entertainment venues that will always have something for you to do. With its close proximity to the Malibu Creek State Park and the rest of the Santa Monica National Recreation Area, the city of Thousand Oaks is the ideal location to call home and especially for people who enjoy spending time outdoors — the spectacular weather and crisp temperatures throughout most of the year are a couple of reasons why many people love to golf in the area. People travel from all around the world to visit the amazing golf courses and country clubs this city has to offer, many of which are frequented by the PGA Tour throughout the golf season. When you're interested in brushing up on the game of golf and honing your skills, these five golfing destinations offer premium golf lessons for you to consider!
Sunset Hills Country Club
Read Alejandro G.'s review of Sunset Hills Country Club on Yelp
Sunset Hills Country Club is a renowned country club in Thousand Oaks that provides members with pristine golf, tennis, and fitness facilities. Their 18-hole course is considered by many to be among the more picturesque courses in Thousand Oaks, which is due mainly to the presence of a vast lake and great swaths of trees along the course. The country club aims to offer its members a wide array of fun and exciting amenities, one of which is the ability to participate in complimentary clinics. These clinics are open to members of all ages and provide instruction on all aspects of the game.
These golf clinics are headed by two professional PGA instructors, both of which are swing instructors who have had decades worth of experience. The various instructional programs offered at the Sunset Hills Country Club will primarily take place at the practice facilities that are located just nearby the main course. These practice facilities include a driving range, a putting green, and additional areas where you can practice your chipping and pitching.
If you are a member at this country club and are considering receiving golf lessons, the clinics available to you are divided into several different age group and skill level options, which means that the clinic you choose should improve your current golfing abilities. These lessons are available for members of the club as well as their immediate family.
Los Robles Greens Golf Course
Read Kyle M.'s review of Los Robles Greens Golf Course on Yelp
The Los Robles Greens Golf Course is a beautiful course that's located within the rolling Santa Monica Mountains. Although the course is open to the public, they offer a range of amenities that you would typically find at a more exclusive country club, such as private golf lessons and delicious dining options. There are several possible classes available to you when you're thinking of signing up for golf lessons. The three main instructors at the Los Robles Greens Golf Course are Jack Swisher, Dustin Jensen, and Brian Borowski, the latter of which is a PGA professional.
These lessons are open to people of all skill levels whether you're new to golf or are looking to enhance your skills. The lessons are also available in a variety of settings, each of which offers a unique experience. You can obtain a private lesson from one of these instructors or can join group lessons and golf clinics. While most of the lessons will take place on the practice facilities that include a putting green and driving range, some instruction will occur on the course itself. If you have a child who wants to improve their golf game, an extensive junior golf program is available for children from the ages of 5-17. The junior program will also go over the rules and etiquette pertaining to the game of golf.
The prices that you are expected to pay for golf instruction at this course differ depending on the instructor you choose. Lessons with Jack Swisher are set to $100 per hour or $375 for a package of five hours. When choosing to learn golf from Dustin Jensen, the rates he offers are situated at $45 per hour or $180 for a package of five hours. If you decide to obtain lessens from Brian Borowski, he charges $50 for every half hour, $275 for a package of six half hours, and $525 for a package of 12 half hours. Each of the instructors at Los Robles Greens Golf Course has many years of teaching experience for all skill levels.
Bogey Bob's Golf Center
Read Mary W.'s review of Bogey Bob's Golf Center on Yelp
Bogey Bob's Golf Center is a large golf center in the city that specializes in providing visitors with a wide array of golf equipment as well as premium golf lessons. The primary instructor at Bogey Bob's Golf Center is John Cummings. He is the owner of the golf center and has decades of experience in providing people of all skill levels with useful golf tips and swing instruction. The facilities that are used for golf lessons are unique in that they are completely indoors. The center is comprised of a vast driving range as well as a spacious putting green where you can practice putts of all lengths. During the course of your lessons, you'll also be able to test your skills at avoiding dangerous golfing situations due to the placement of a water hazard along the driving range.
The instruction and golf swing tips offered by John Cummings are combined with video analysis that provides an in-depth look at the golf swing and how to improve. These videos provide extensive data on launch angle, swing tempo, distance, and a variety of additional metrics, which will help you fine tune your golf swing for a smoother and more effective swing. Although the brunt of the instruction focuses on driving and putting, some lessons can help you with chipping onto the green.
Westlake Golf Course
Read Scott M.'s review of Westlake Golf Course on Yelp
The Westlake Golf Course is a premier golf course in Westlake Village that consists of 18 holes and is open to the public. Although the course is thought of to be among the best in and around Thousand Oaks, the golf lessons are also highly popular. When you want to improve your game, there are a total of nine professional instructors who can provide you with in-depth instruction on what changes you need to make to your game. These golf lessons are available for men and women. The majority of instructors are PGA or LPGA professionals, which means that you'll be learning from the best. Most instructors will also offer both private and group lessons for you to take advantage of.
The instructor that you decide to choose largely depends on the aspect of your game that you most want to improve. Since there are nine instructors at this course, most of them have specialties that focus on one or two aspects of golf. For instance, Steve Walker is an instructor who aims to provide students with improvements on their swing with a driver or hybrid club. Each instructor uses different methods to teach their students, several of which make use of technologically advanced video analysis that will help you visualize the swing.
All of the instructors at the Westlake Golf Course offer different prices for their lessons. For most instructors, you will need to call or e-mail them in order to receive their prices for group, private, and junior golf lessons. If you choose to take golf lessons with instructor Joe Buttitta, his rates are set at $50 for half hour lessons, $250 for six lessons, and $150 to play nine holes with him. If you're trying to improve your swing with long clubs, the lessons will typically take place at the 40-stall driving range.
Golf Development Complex
Read Ahmed Y.'s review of Golf Development Complex on Yelp
The Golf Development Complex is a driving range facility that also plays host to a number of professional instructions who offer comprehensive lessons. The driving range itself is well marked with a large variety of yardage signs that will help you identify how long the ball was hit during your lessons. There are also a couple of putting greens and bunkers around the complex where you can practice your short range game.
When you are looking to sign up for a golf lesson, there are six different instructors who offer golf clinics, several of which are members of the PGA or LPGA tours. Every instructor at the Golf Development Complex has a different teaching method for helping you improve your golf game. For instance, Paul Hotby focuses on combining the fundamentals of a swing with a style of swing that fits the golfer's body. These swing styles include upright, shallow, wide arc, and single plane, among many others. On the other hand, Rex Flory provides lessons that focus on high-level swing concepts that are used by professional golfers.
Each instructor has many years of experience in teaching and playing golf. Roger Gunn, for example, played for two years in the PGA European Tour and three years in the Nike Tour. He has also been inducted into the California Teaching Hall of Fame for his golf instruction. Although every teacher has their own pricing structure, all of them offer individual lessons, which means that you can take one lesson with each and select more lessons with your favorite instructor. These lessons are open to all skill and experience levels.
Looking to learn more about Thousand Oaks?
If you'd like to learn more about Thousand Oaks or the Conejo Valley, get in touch with our team of experienced local luxury real estate professionals today! We have the experience and local real estate market insight to get you the best price for your Southern California Luxury Home!