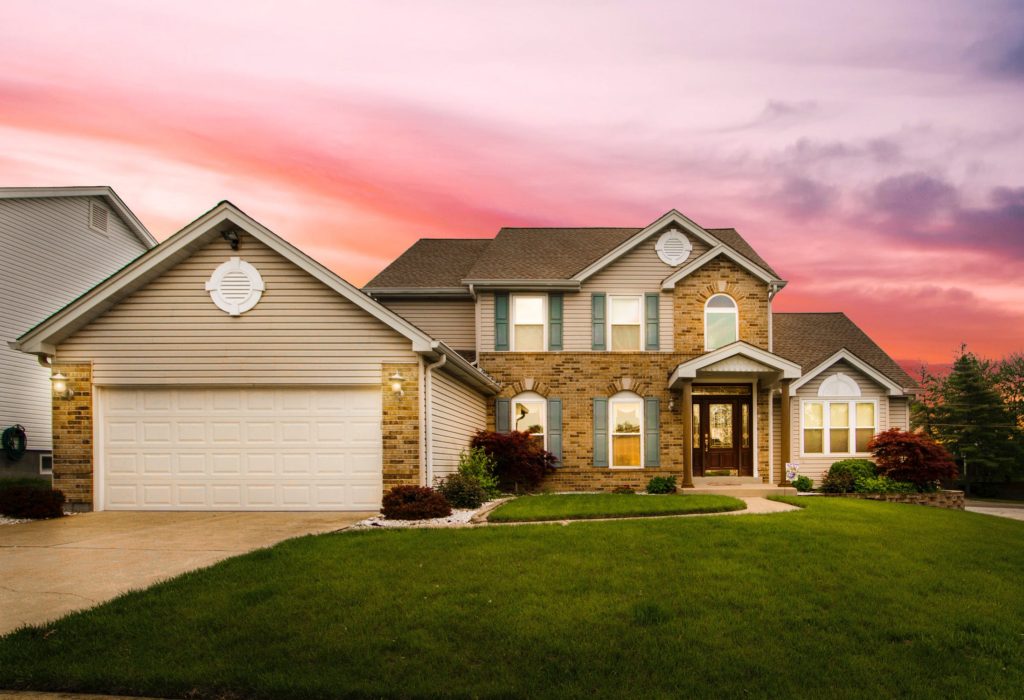 Home automation is a booming modern technology that has seen a myriad of amazing advancements and innovations in recent years. When you begin to automate in your home, you'll be able to control numerous devices and appliances throughout your home with your smartphone, monitor activity while you're away, and save on your monthly utility bills with these handy (and fun) home automation tools.
Among the most appealing features of home automation is that homeowners can control these devices and appliances from anywhere in the world, which provides a level of control that's only available with modern technology. These automation tools can make your life easier by automating the tedious tasks of upkeep that must be performed on a continual basis to keep your home looking its best. With just a swipe on the screen or a click of a button, you can control the lighting within your home, the current temperature, various appliances like the refrigerator, and your entertainment systems!
Home automation also includes motion sensor and persistent wireless security cameras, which will help keep you and your family safe and show you who is at your door directly from a smartphone or tablet. If you're thinking about adding home automation to your property this year, there are numerous ways for you to effectively automate your home in 2019, seven of which will be detailed further in the following.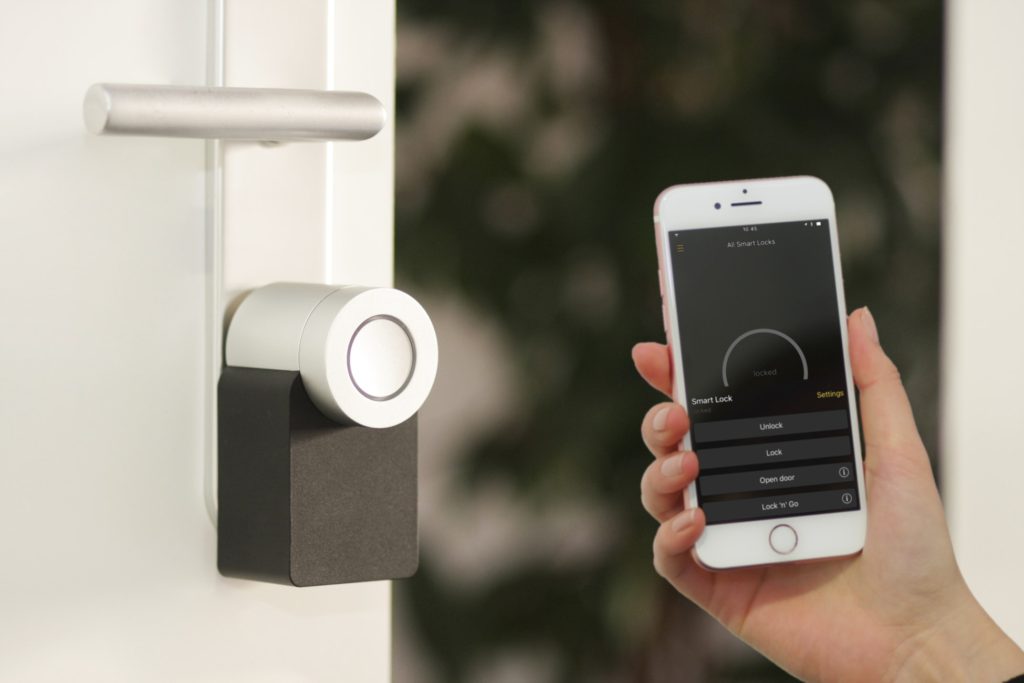 7. Automate Home Security
Among the most significant ways to automate your home is by automating the home security. There are many different types of automated technologies out there that will allow you to bolster and strengthen the security of your home, which includes automatic locks, mobile monitoring, and mobile activation whenever you're away from home. Smart locks can be installed onto any door around your home if you would like to better control who has access to your property. While the main feature of these devices is that you're able to lock and unlock the door with your smartphone, some additional features that you should be aware of include a touchscreen if you don't have your phone with you and phone alerts that will warn you whenever the door has been tampered with or forced entry has occurred.
If you want to know who's at your door without needing to open it, you should consider investing in a WiFi video doorbell, which allows you to see and speak with anyone who rings your doorbell. The inclusion of motion detection and video feed features ensures that you know if someone is in front of your door even if they don't ring your doorbell, which is also perfect for knowing when a package is delivered to your home.
If you want a system that can keep your entire home secure, the Ring Alarm (one of the many out there today) is a whole-home security system that includes everything from flood and freeze sensors to motion detectors and panic buttons. One of the best aspects of these systems is that you can customize the features that are provided with your security system, which ensures that the final product is attuned to your needs as a homeowner. The primary alarm security system is available in 5-piece, 10-piece, or 14-piece sets. The 14-piece set adds motion detection to two rooms and can cover up to eight windows and doors. Whenever a part of the alarm system is triggered, the Ring application will send you an alert, which will help you determine what your next step should be. You can also think about installing cameras that record at all times of the day if you want the upmost in security, which pair well with whole-home security systems. There are a variety of cameras to select from, which include stick-up cams, spotlight cams, and floodlight cams. Many of these systems stream video in high definition, allow for two-way talk, and provide motion-activated notifications.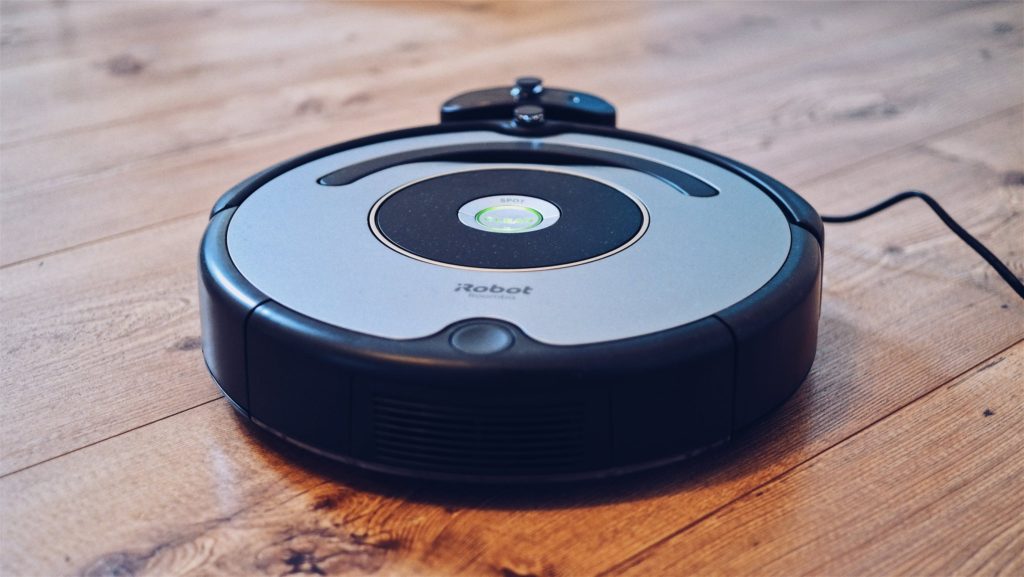 6. Home Cleaning & Upkeep
Likely the most convenient types of home automation systems are ones that automate some of the cleaning and upkeep throughout your home. For instance, there are many different types of vacuums that can clean and vacuum your home on a schedule, which means that you don't need to take time out of your day to vacuum the floors and keep your home looking beautiful for your guests. There are also "Roomba" vacuums that are able to run a scan of the home and through machine learning — determine what the best route is for vacuuming. This scanning technology ensures that the vacuum doesn't waste time going over a spot that it had already cleaned. Certain Roomba models such as the i7 can actually remember the layout of your home as well as the spots that require some additional attention.
You'll be able to control the vacuum from your phone, which allows you to schedule a future cleaning, select a specific spot in your home for cleaning, or choose to have the entire home vacuumed. While automatic vacuums are the most appealing forms of automated technology for the cleaning and upkeep of a home, there are several other pieces of technology that will assist you in your home cleaning efforts, which include robots that can clean your pool, devices that can mop your floor, and even a window-cleaning robot!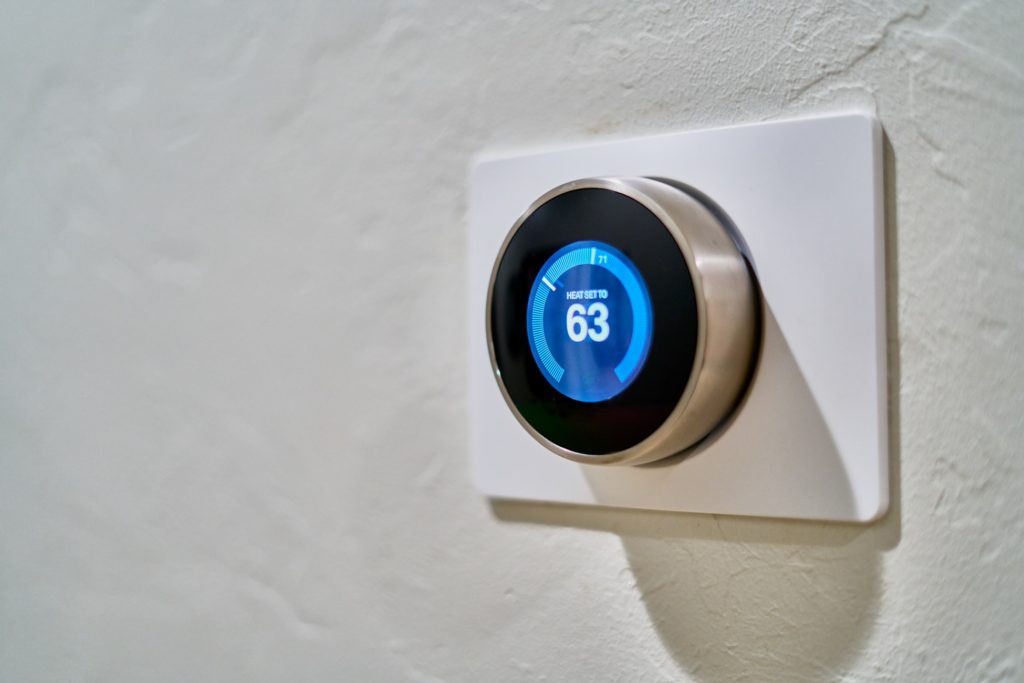 5. Home Cooling & Heat with Artificial Intelligence
Likely the most popular form of home automation is the smart thermostat, which provides you with the ability to control every facet of the heating and cooling in your home with artificial intelligence. From your smartphone, you'll be able to closely monitor usage of your heating and cooling systems, which can help you identify if there's a leak or some other issue that's causing the unit to operate inefficiently. These automation systems will only heat and cool the home when necessary, which is a feature that can be set up in a variety of ways. For instance, you could set the smart thermostat to adjust the temperature based on the distance of your smartphone, which means that the temperature would only be changed when you're away from home.
Smart thermostats are able to save you a substantial sum of money on your monthly utility bills. In fact, it's been found that homeowners with smart thermostats can save up to 10-15% on their utility bills, which quickly adds up! The main cause of saving money is that the thermostat can be adjusted when you're out of the home or when you're not using a room in the home. While there are many companies that provide smart thermostats, the most reputable and high-tech models are available from Nest. Among the most advanced smart thermostats by Nest is the Nest Learning Thermostat, which works with Amazon's home assistant "Alexa" and allows you to control the temperature of every room in your home.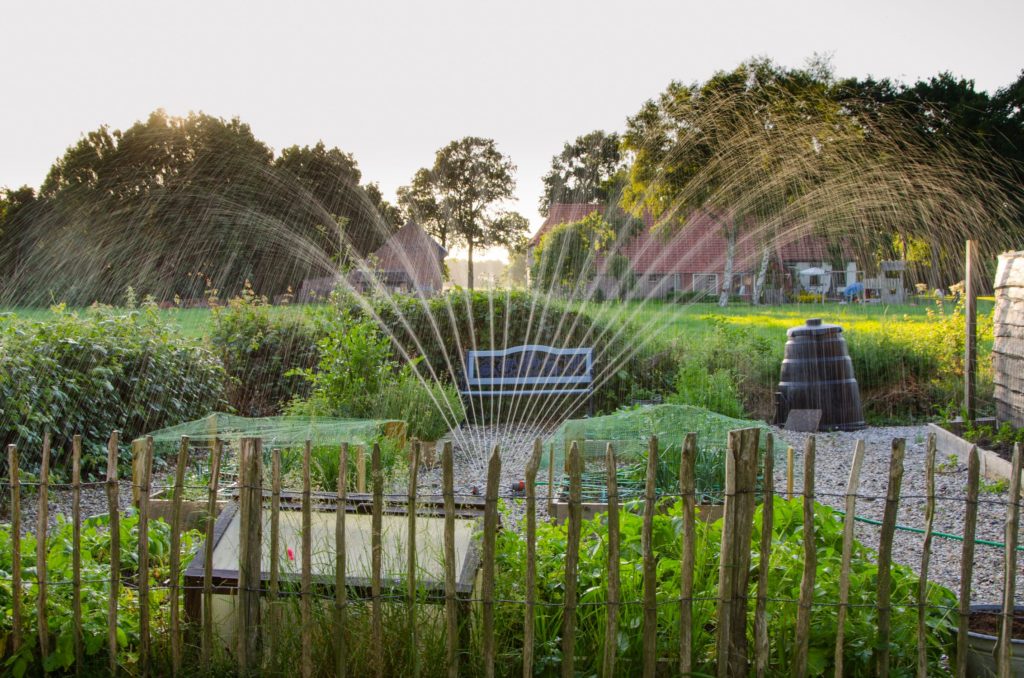 4. Programmable Irrigation Systems
If you want to keep your landscaping looking beautiful all throughout the year without needing to do much work yourself, you may want to look into programmable irrigation systems. Keeping your lawn and garden healthy can be a time-consuming endeavor, which is completely taken care of when you use one of these systems. Once it has been installed, you'll never again forget to water your lawn or some new plants that you've just placed in your garden. The more advanced irrigation systems allow for easy smartphone access as well as the ability to use different settings for up to eight zones across your yard.
Each zone is fully customizable based on the details that you place in the system. For instance, you can program your own schedules for when you'd like the watering to be done and for how long the system should remain on. You could also input such details as sun exposure and plant type to determine how much water your lawn or plants will need in order to thrive. These systems come with energy-efficient smart sensors that detect when it's raining, which ensures that the sprinkler system never turns on at the same time. It's estimated that homeowners can save up to 50 percent on outdoor water usage with a programmable irrigation system!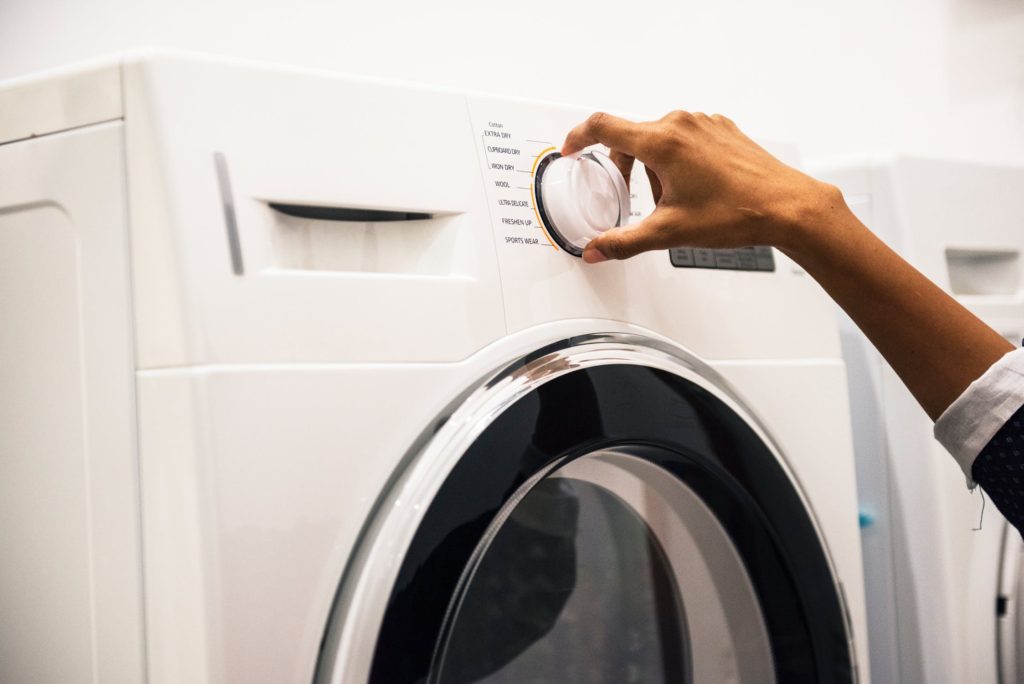 3. Automated Home Appliances
It's actually possible to automate a majority of the appliances in your home, which will allow you to schedule times for cooking, washing dishes, and drying your clothes. Likely the best way to automate your home appliances is by using a smart plug. These plugs are relatively inexpensive and can be hooked up to any outlet. Any appliance in your home that's hooked up to these smart plugs can be controlled from your smartphone, which will allow you to schedule a time that an appliance should switch on or off. If you've left home but are unsure if you forgot to turn off a lamp in your room, any smart plug in your home can be quickly accessed and shut off when necessary.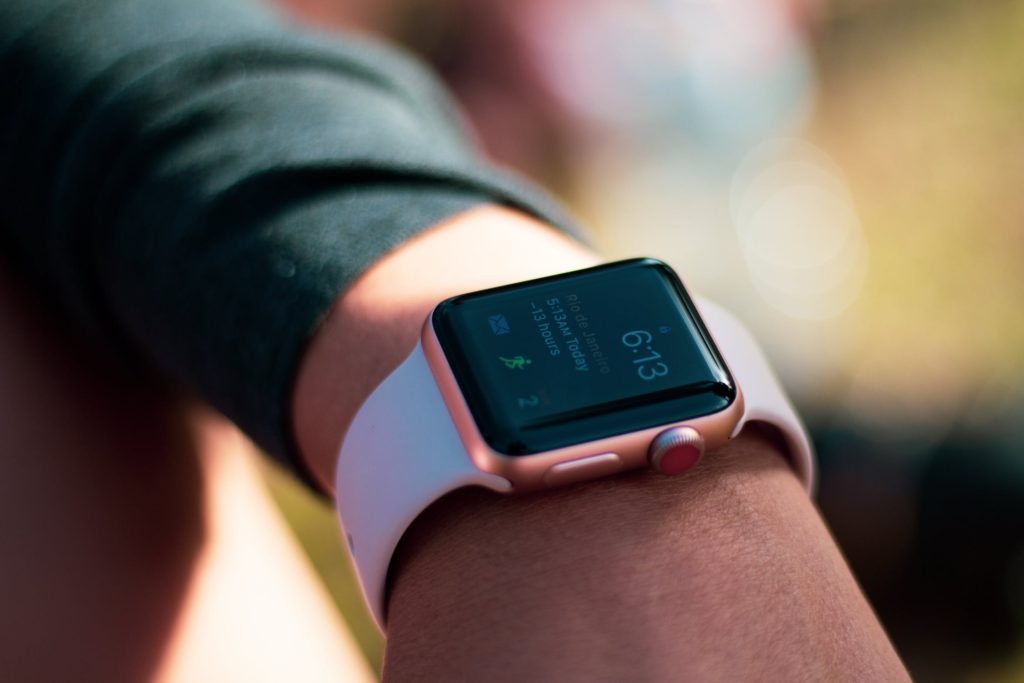 2. Home Fitness & Health Monitoring
Modern home gym systems provide you with the ability to automate your home fitness and health monitoring, which will help you stay healthy without needing to spend too much time at the gym. Certain systems like the Peloton bike automate your exercise routine, which should also help you reach your fitness goals without the hassle of finding a workout plan or class to attend. The Peloton bike and similar home exercise systems are among the most advanced types of home fitness available — this equipment is typically paired with a wide screen that displays real-time metrics of your heart rate, cadence, resistance, and output. You can view your workout history on this screen and even schedule future workouts on a calendar. The bike comes with nearly 200 training programs and challenges that will assist you in reaching your fitness goals. With some of these home-workout exercise systems, you can even ride with real-time instructors in a live weekly class!
If your budget won't currently accommodate the Peloton bike, there are a range of fantastic wearables that allow you to monitor your health, which will keep you fit and help you sleep better including the popular iWatch and many other popular technology manufacturers. For instance, the Garmin Vivosmart attaches to the wrist and will track a variety of metrics like your heart rate while you run, exercise, or play sports. When you sync the wearable with your smartphone, all of these metrics will be sent to you immediately and you can monitor your health progress over long periods of time.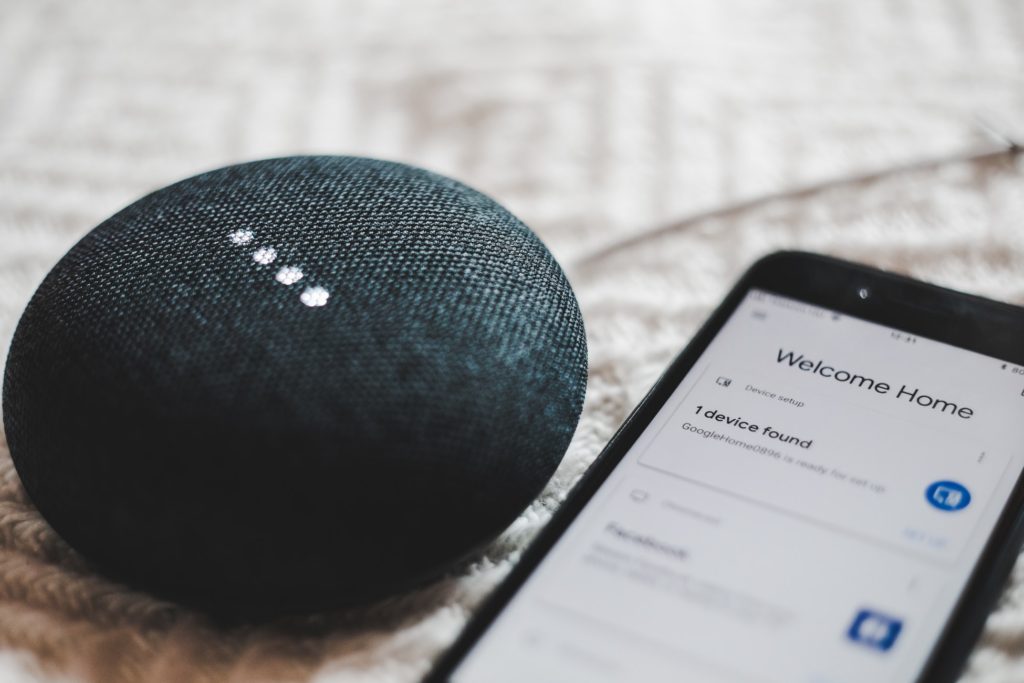 1. Smart Devices
In 2019, there are a myriad of different smart devices that will allow you to quickly and easily add automation to your home. If you want to control the lighting in your home, you should consider smart lights, which will allow you to turn the lighting on or off wherever you are to more effectively save on your utility bills. Some of these lights come with motion detection that will immediately turn the lights on when you enter a dark room or hallway. WiFi light bulbs can be controlled via your smartphone, which allows you to wirelessly connect to up to 50 lights.
Another exceedingly popular smart device for the home is a smart home assistant, some of the more popular smart assistants being Amazon Alexa and Google Home. Once properly connected to other systems in your home, these home assistants can manage nearly everything in your home, which includes your lighting, television sets, and other electronics. With more advanced systems, you can ask a question and receive an answer for something such as the current weather or a local restaurant to grab a slice of pizza. It's even possible to order groceries and home necessities with just a few words!
Conclusion
As technology evolves, life as a homeowner will become increasingly simpler (as long as you keep up to date with the latest evolutions in home automation)! As an adult and homeowner, your time is valuable — automating various everyday tasks in your home can free up your time to spend with family, friends, and everything else you enjoy!