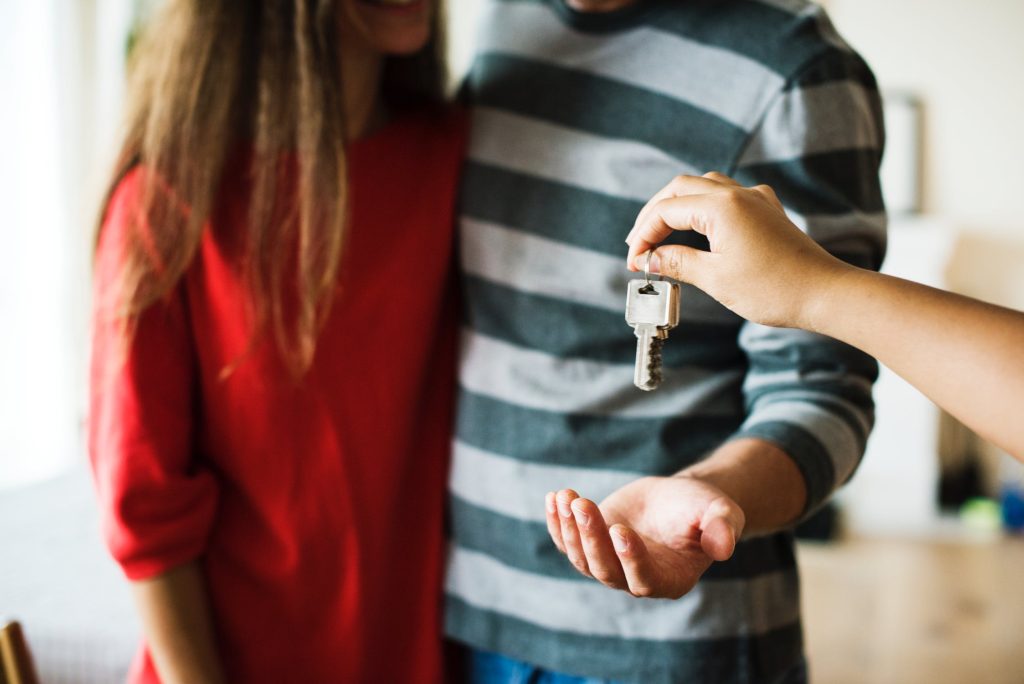 The home buying process can be a lengthy and complicated process when you don't know what to expect. While the initial steps of this process are among the easiest with research being the primary focus, you'll then need to identify your budget and find a home that matches all of your specifications.
You'll most likely want a home that looks good and is priced well while also being in a neighborhood that's considered to be a great place to live. Given the large number of homes to choose from in any city, it can be daunting and time-consuming to narrow down all of the options at your disposal.
The many steps in this process can be made all the easier if you know what to look for when buying a home, which should help you avoid being caught off guard and will ensure you're satisfied with the purchase of your new home.
We've put together a list to help you through this process, here are 15 home buying questions that you should consider during the home buying experience:
1. Assess the Neighborhood
Almost as important as the quality and look of your home is the quality of the neighborhood. No matter how amazing a home is, you may want to avoid purchasing a home that's located in a neighborhood that doesn't meet your needs and future life plans.
The quality of a neighborhood can be determined by a wide range of factors, some of which you might not have considered before. If you have children who will need to be enrolled into a local elementary, middle, or high school, make sure that you explore these schools and how well rated they are.
If you enjoy going on short trips to nearby cities or have a lengthy drive for work, consider how accessible the neighborhood is to major freeways. In general, the commute to work is typically a primary consideration when trying to find the right neighborhood.
Another aspect of the neighborhood that you should consider is with the community and social atmosphere. Some neighborhoods have lively communities where events are held on a regular basis and the people who live in the neighborhood often host local social events, which may be appealing to you. If you enjoy swimming or other outdoor activities, search for a neighborhood that offers a community pool or amenities for residents to enjoy.
The neighborhood you choose doesn't have to be perfect, but it's important that you enjoy living there!
2. What Structures are in Close Proximity?
This is one of the first questions you should ask yourself when you've found a home that you might be interested in. Knowing which structures are in close proximity will help you determine if neighbors are nearby, whether or not these neighbors cause a lot of noise, and how much privacy you'll have.
If privacy is a key aspect of choosing a home for you, you may want to stay away from homes that are close to other properties, public parks, and noisy traffic.
3. Think About the Driveway, Guest Parking & Street Parking
You may also want to consider the size of the driveway in regards to the size of your family as well as the company you expect to keep. If you expect to entertain on a regular basis with sizable guest-lists, it's important that you choose a home with a substantial amount of guest parking. Nothing is worse for the start of a dinner party than guests not being able to find a place to park.
You may want to inquire about street parking as well. In some cities and neighborhoods, permits are required when you want to park a vehicle in the street. You also need to know when street sweeping occurs so that you can remove any vehicles from the street until the sweeping is finished and avoid hefty city fines.
4. Integrity and Detail of the Home
During your inspection of a possible property to purchase, you need to focus on the integrity and detail of the home. Good architectural integrity with the foundation of the home as well as the rest of the construction will lead to a longer lasting structure that will be able to withstand even the most tumultuous weather conditions.
The structural integrity of a home is also important if ever you have plans to sell in the future. Good structural integrity keeps you from needing to make too many repairs at the time of the sale. You also want to choose a home with great architectural details like mantels and exposed beams, which will keep your home beautiful for years with a timeless classic design.
5. Which Schools are Available to Your Community?
When you have (..or plan to have) kids, a priority of yours is likely to find the right schools for them to attend. When you're narrowing down your home options, you'll likely want to make sure that the community you choose to live in provides your child with highest quality schools available in your area.
There are many different websites that provide detailed looks at schools near you. If there aren't any well rated schools near your home, consider looking at other properties instead.
6. The Flow of Indoor-Outdoor Movement
Your ability to move throughout your home and to the outdoor living areas can make a big difference in how much you enjoy living in your new home. If you've fashioned your backyard into an outdoor living area, you want to be able to get there with ease as though the outdoor living area is just another room in your home and greatly impacts your perception of living space.
7. Consider the Flow & Layout of Interior Floorplan
The interior layout of a home can play a large role in how you view the property. For instance, open floor plans that make good use of space and minimize the amount of barriers between rooms are considered to be the best option for modern homeowners.
The primary benefit of an open floor plan or layout is that you will be able to get from one room to another with ease, which makes the entire home feel larger than it is. Walk through the home to get a better feel of whether or not there's a good flow from one room to the next.
8. Window Size & Placement, Is There Ample Natural Light?
The best home designs are ones that provide a substantial amount of space for windows. Make sure that the window sizes and placements are to your liking. By choosing a home that provides you with an ample amount of natural light, you'll get to take advantage of the beautiful weather Southern California has to offer. Natural light is known to improve a person's mood and often make them more productive and calmer!
9. Where Is the Laundry Room Located?
While it might not seem that important, the location of the laundry room can keep your life from becoming too frustrating on a daily basis. Since you'll likely need to use the laundry room often, you'll likely want to select a home that has the laundry room in a convenient location as opposed to hard to get to areas of the home.
10. Are the Kitchen Features Updated/Well-Maintained?
If you tend to cook regularly at home as opposed to dining out, the kitchen features are going to be among the most important aspects of buying a new home. Do you prefer working on a gas stove or electric stove? Do you want the kitchen to be well equipped before moving in? Once you answer these questions, you'll have a better idea of what you want from a kitchen. The one that you choose should be well-maintained so that you don't need to spend too much money on upgrades once you move in.
11. Is the Roof in Good Condition?
During your search for a new home, the condition of the roof should be at the top of your list of things to consider. Look for homes that have recently had their roofs replaced if you want to avoid having issues with the roof in the near future. If you're unsure about the condition of the roof, most companies that offer roofing services will typically provide free inspections that will highlight any issues with the roof's quality.
12. Check Out the Plumbing
While a standard home inspection would be able to ascertain the condition of a home's plumbing, it's recommended that you check the plumbing yourself. To do so, run all of the faucets and taps in the home to see if the pressure is good. Ask about the ages of the boiler, water heater, and radiators on the property. You also need to make sure that the pipes have insulation around them.
13. Consider Insulation, Heat & Cooling Systems
Keeping cool in the summer and warm in the winter allows you to be comfortable in your own home. If the heating and cooling systems are mediocre in quality or haven't been upgraded in more than 15 years, you might want to avoid that home altogether. Premium HVAC systems can make your life much more comfortable and will lower your energy bills. Consider insulation as well. Homes that are equipped with insulated water pipes, heating ducts, and attics, are typically more pleasant to live in than ones that aren't.
14. Don't Be Afraid to Touch Everything!
This is one of those wonderful tips that only takes a small amount of courage to go through with. You don't need to be afraid to touch things in a home that you're looking at. During your tour of a home, check all of the faucets, light switches, doors, and windows to see if everything is functioning properly. You may regret it if you don't!
15. Determine Your Home Buying Dealbreakers
Everyone has deal breakers that would make a home impossible to live in for them. By identifying what's most important to you in a home, you can keep this in mind when evaluating a home for purchase. If your main desire when purchasing a home is to have a large backyard that you can use for relaxing, cooking, and having fun with your kids or pets, don't skimp on this feature.
While these home buying questions should help make the process an easier one, they aren't the only questions that you can ask. If ever you think of additional questions that you should consider when searching for a home, write them down and address them the next time you're looking at a property.
Conclusion
Because of how important a home buying decision is, you need to be confident that you're making the right choice. Our team of Southern California Luxury Real Estate professionals can also assist you throughout the entire purchasing process to ensure that all of your needs are met and that you're able to find the home of your dreams! Contact Nicki & Karen today forall of your Southern California Real Estate needs — we look forward to speaking with you!