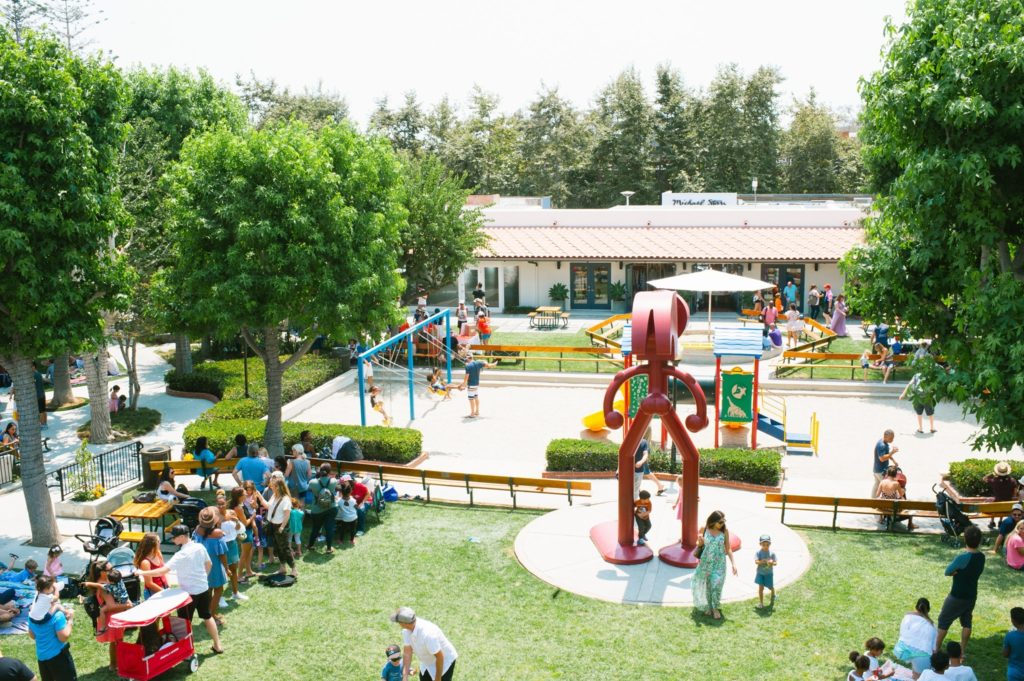 Malibu is a highly popular city in Southern California that's considered to be a premium destination by visitors and locals alike. During the warm summer months, you'll always have something to do in Malibu. Whether you want to spend time at the beach or would like to attend an exciting event, Malibu offers something for everyone.
Among the best shopping destinations in Malibu is the Malibu Country Mart, which is a vast outdoor lifestyle center that hosts dozens of fantastic boutiques and restaurants that are sure to delight. The most popular stores that can be found in the Malibu Country Mart include Beauty Collection, Encore, Gorjana, and Room at the Beach. The 10 delicious restaurants and cafes situated throughout the shopping center includes such favorites as Malibu Mutt's Grill, Taverna Tony, Mr. Chow, and Coffee Bean & Tea Leaf.
The Malibu Country Mart also acts as a venue for many different events and parties throughout the year, the most notable of which is the Summer Block Party. Set to take place on August 10 from 12:00PM-3:00PM, this party offers fun for the whole family with a myriad of thrilling games and activities as well as numerous food vendors for you to sample. This party has been a favorite of the locals since its debut in 2013 and is considered to be among the best places to be in Malibu for summer festivities.
What You Need to Know
Likely the best aspect of the Summer Block Party is that admission to the party is free for adults and children alike. The party is set to take place on August 10 and will last from 12:00PM-3:00PM. Keep in mind that all activities and treats at the party are free to everyone who visits, which is yet another reason why this is the place to be on August 10. This party is considered to be a family-oriented event that focuses on providing fun for all ages. The activities and music are all kid-friendly, which makes it the perfect place for you to visit with your family. Since every facet of the event is free, you'll be able to learn more about the city of Malibu and all that it has to offer without needing to spend money to do so.
Activities, Food, Shopping and More!
The Summer Block Party is practically overloaded with fun and engaging activities for you to partake in, which include everything from hair braiding to animal petting. You'll also have the opportunity to explore several delectable food options that offer everything from ice cream to cotton candy.
🎨

Family Fun Day Activities
When you attend the summer block party, you'll be able to partake in many amazing activities that should be fun for you and your children. Head on over to the hair braiding station if you'd like a new hairstyle to try out. There's also going to be a henna tattoo station at the party, which provides you and your children with the ability to get some temporary tattoos. These tattoos come in many different shapes and sizes, which means that you can select a tattoo that matches your personality.
During the three-hour party, live music will be played at all times by a DJ and a steel drum trio, which should make for a lively atmosphere. If you want to get colorful and creative, don't hesitate to stop by the spin art station. This type of art uses a small canvas and a spinning platform along with many different colors of paint. Since you can use a wide variety of colors while the canvas is spinning, each creation is entirely unique. Your finished canvas will likely appear completely different than your child's canvas.
If you want to see what an exaggerated version of yourself would look like, you might also want to think about requesting a drawing from the caricature artist who is currently set to attend this event. Once they've finished the drawing, you'll be able to keep it and even frame it if you choose to do so. If you or your children love to play with animals, think about visiting the animal petting zoo, which will feature all different kinds of animals like dogs, cats, and bunny rabbits. With so many fun and compelling activities to choose from, this three-hour party will almost assuredly fly by as you spend time in the beautiful Southern California weather.
🍔

Dining and Delicious Block Party Munchies
While your taking a break from the many activities on hand at the Summer Block Party, you'll discover that there are plenty of great food options for you to consider. If you're currently on a diet or you simply want to eat healthy foods while out and about, you should think about stopping by Pacific Organic Pops. This highly popular eatery offers many different kinds of fresh and organic ice pops that are delicious while also being healthy for you. Their offerings include fruit pops, cream pops, cookie pops, and dairy-free pops. The many flavors that you can sample at Pacific Organic Pops include watermelon, strawberry, coconut, fudge, brownie fudge, citrus, and coffee.
If you're looking to try some standard carnival fare while at this block party, Love Swirls will provide for all of your needs. They primarily offer snow cones and cotton candy. Their cotton candy is considered to be the main attraction at this food cart. They offer nearly three dozen different cotton candy flavors for you to try, which include flavors like sangria and pina colada that are perfect for adults. Some of the additional flavors that you might want to try include orange crush, lemon, apple, strawberry, and bubblegum.
If you'd rather taste some traditional ice cream, you'll definitely want to take some time during the event to stop by Ginger's Divine Ice Cream for some delectable ice cream pops. Along with dozens upon dozens of small-batch ice cream flavors, you'll also have the opportunity to try some of their divine pops, which include such flavors as passion fruit, dark chocolate raspberry, and lemon cake. As for the standard ice cream, some of the newly-introduced summer flavors that you might want to try during this party include dark chocolate s'mores, blueberry and thyme, and tart cherry and almond pie. Several vegan options are also available, which include vegan cookies and cream and vegan Turkish coffee chip.
🏬

Luxury Shopping Center
Once the Summer Block Party is over, you want need to go anywhere if you want to get some shopping in before heading home. The Malibu Country Mart is considered to be among the best shopping centers in Malibu. This outdoor lifestyle center features plenty of upscale boutiques, restaurants, art galleries, and personal services for you to spend time at, all of which have proven to be very popular among local residents. There's also a large playground towards the middle of the shopping center that offers slides, swings, and a jungle gym for your children to play with.
The many different shops and restaurants at the Malibu Country Mart are separated by two floors, the second of which includes shops like Pure Barre, Ambience, and Victoire. The second level also plays host to Taverna Tony, which is a popular restaurant that provides a menu of authentic Greek cuisine. The majority of stores and restaurants can be found on the first level of this shopping center. Some of the premier fashion boutiques that can be found in the Malibu Country Mart include Paige, Wildfox, and Planet Blue. The Room at the Beach home goods store is also situated nearby. A few of the other stores that you might enjoying spending time at include Burro, Toy Crazy, The Malibu Colony Co., and Beauty Collection. For food, stop by Malibu Kitchen, John's Garden, or K Chocolatier by Diane Kron for a wide variety of different experiences. The Malibu Country Mart is the perfect place to go after an enjoyable afternoon at the Summer Block Party.
🚘

How to Get There & Parking
If you've made the decision to spend time at the annual Summer Block Party, the Malibu Country Mart can be found at 3835 Cross Creek Rd. in Malibu, CA. If you're traveling to this block party from another city, you might want to think about taking a subway via a metro station. There are several metro stations in and around Malibu that will get you where you want to go in no time.
If you decide to drive and are arriving at the location via the Pacific Coast Highway, you'll want to take the exit that puts you on Cross Creek Rd. From here, travel north for around .3 miles until you see the Malibu Country Mart on your left. There's a spacious parking lot just outside of the Malibu Country Mart that's certain to have parking spaces available for your vehicle. The main parking lot offers free parking. You can also keep your vehicle there for as long as you want without fear of it being towed. It's highly recommended that you arrive at the block party around 30 minutes early at 11:30AM, which would allow you to get there before it becomes too crowded and you don't have a place to park.
Conclusion
Malibu is one of the most popular place to live in Southern California with the most beautiful views and best events to attend to each year such as the Annual Summer Block Party at Malibu Country Mart. If you are interested in buying or selling a home in Southern California, contact our team of local real estate professionals at Nicki & Karen Southern California Luxury Real Estate. You don't want to miss out on these events during this time of the year!