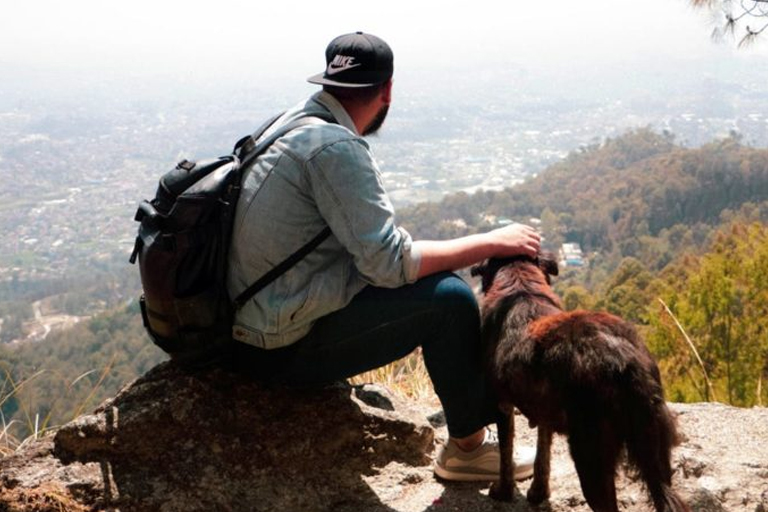 Westlake Village is a premier city in Southern California that's popular for its beautiful weather and amazing housing market. The sunny weather and clean aspect of this community make it a very friendly and welcoming destination for pets, which is why many residents of the community are proud owners of dogs, cats, and numerous other types of animals.
If you're searching for a place to live that's pet-friendly and will adequately accommodate your pet, Westlake Village offers an array of hiking trails, shopping, restaurants, and things to do that qualify as pet-friendly. Whether your dog needs to get some exercise in or you just want to spend time with your pet, these locations offer an ample amount of variety.
The real estate market within Westlake Village is booming and has proven to be highly popular with prospective home buyers because of the large number of spectacular Westlake Village homes for sale. While much of Southern California provides pets and their owners with numerous amenities to enjoy, Westlake Village has proven to be an ideal destination for pet owners who want the best for their pets.
The following is a guide to some of the more pet-friendly places to visit and things to do throughout Westlake Village, which extends from restaurants to dog parks and pet friendly hiking trails.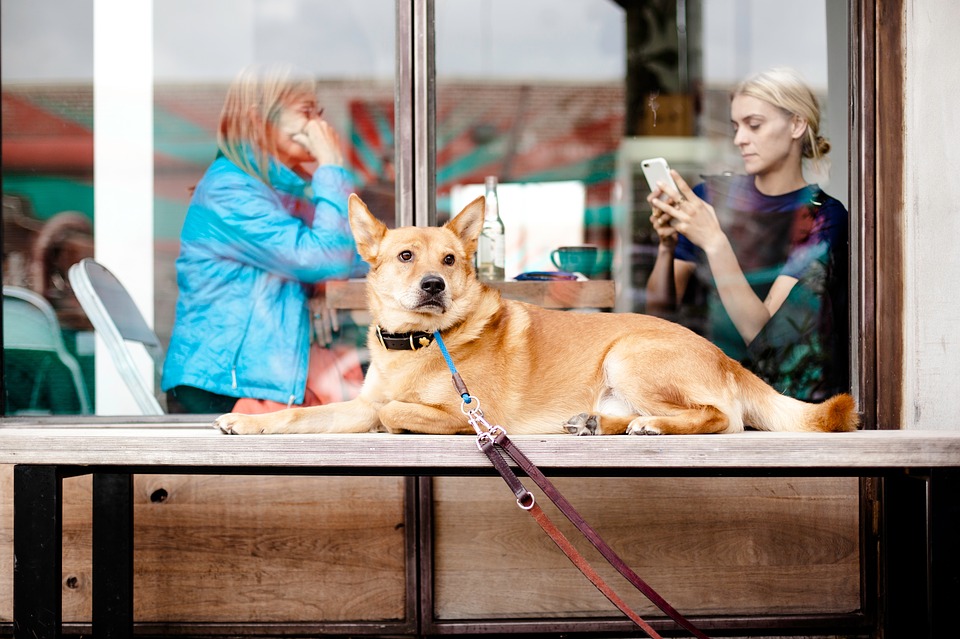 Pet Friendly Restaurants
When you want to enjoy a day out with your pets, you're invariably going to need to find a place or two to eat while you're out and about. Among the best aspects of having a pet in Westlake Village is that there are many amazing local restaurants that are pet-friendly, which means that you'll have plenty of different cuisines and styles of restaurants to select from. You also won't need to spend hours searching for a place to go that will accept your pet, which is something that could quickly sour your experience and ruin your day. Many dog-friendly restaurants provide an outdoor patio where dogs are welcome!
Some restaurants allow dogs to go inside of the restaurant and will even bring over bowls of water while you dine there. With many delectable restaurants to select from, your choice largely depends on which type of cuisine you're in the mood for and what kind of setting you would prefer. Some of these destinations are smaller pubs and bars that are great for socializing and mainly offer drinks and classic American fare. You'll also find dog-friendly restaurants in Westlake Village that offer menus of Chinese, Mediterranean, and Mexican cuisines, which provides you and your pet with variety.
If you're searching for the right restaurant to visit that will accommodate you and your pet, the following lists ten of the best-rated restaurants that are pet-friendly in Westlake Village. Each of these locations has proven to be popular among residents of Westlake Village for their food as well as their pet-friendly accommodations. If you're in the mood for Italian Cuisine, The Stonehaus is a lovely restaurant that includes a spacious outdoor eating area where dogs are always welcome. For some American cuisine and a more laid-back atmosphere, Finney's Crafthouse offers a shaded lounge area outside that includes ample space for dogs to roam. No matter which of these restaurants you visit, you and your pet are sure to have a good time!
Pet Friendly Restaurants in Westlake Village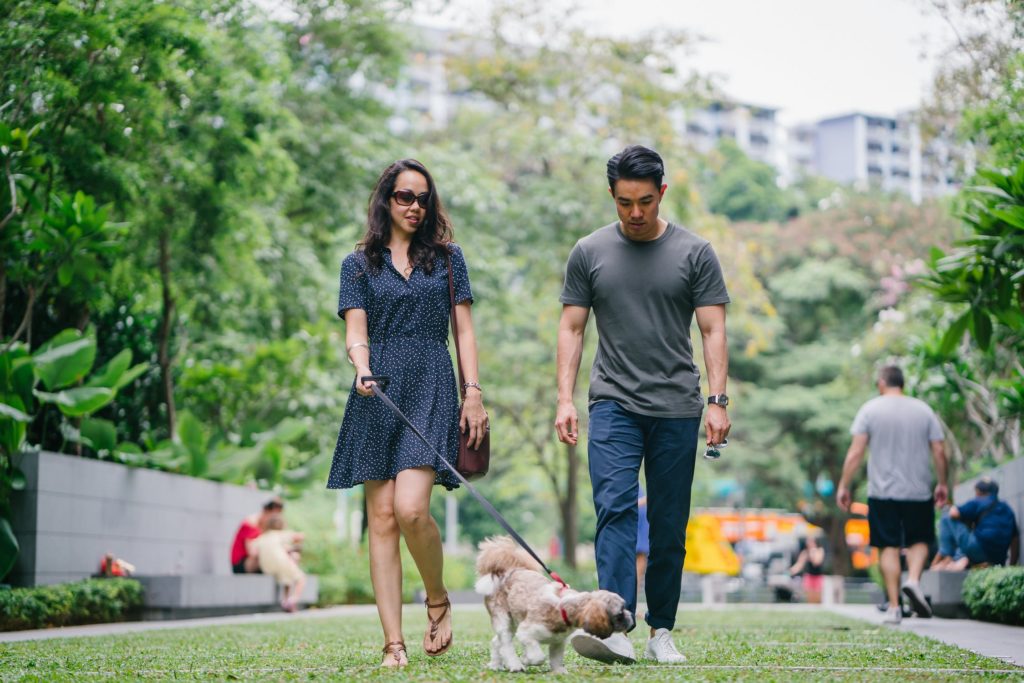 Local Westlake Village Dog Parks
Westlake Village plays host to a wide variety of excellent dog parks, all of which can provide you and your dog with a place to get some exercise and have some fun. Each of the parks listed below is outfitted with large and open fields that are perfect for relaxing and playing.
The Oak Canyon Dog Park is a highly popular location in Oak Park that offers breathtaking views as well as a vast field that accommodates both large and small dogs. The park is located at 5600 Hollytree Dr. and is open from sun up to sun down everyday, which means that you can visit the park with your dog whenever you schedule permits. This park is divided into into a section for larger dogs and an area for smaller dogs, which should help your dog get acclimated to the park without much issue.
You could also stop by the Westlake Village Dog Park when you want your dog to get some exercise. Located at 31400 Oak Crest Dr. in Westlake Village, this dog park allows dogs to play, socialize, and exercise without needing to wear a leash, which will give them the freedom they need to truly enjoy the outdoors. There are two separate entrances into the main park that are meant to be used by large dogs and small dogs. Once you enter the park, you and your dog will be greeted by a shade shelter with plenty of benches, leash posts, open play spaces with natural turf, and numerous drinking fountains.
You might also want to think about visiting the Conejo Creek Dog Park, which is located at 1350 E Avenida De Las Flores in Thousand Oaks. This is a 3.5-acre dog park that includes a large dog area, a small dog area, and drinking fountains that come with attachments for dogs. Keep in mind that small dogs are considered to be any dog below 30 pounds in weight. Some of the additional features and amenities of this dog park include eight picnic tables and four large shade structures. A couple other parks that you should check out include the Oak Park Community Center and the Calabasas Bark Park.
Dog Parks in & around Westlake Village

Nearby Dog-friendly Hiking Trails
While dog parks provide your dog with the opportunity to run out in an open field and spend time with other dogs, you might want to add some variety to these outdoor activities by visiting some dog-friendly hiking trails. These trails provide you and your dog with the opportunity to have an adventure amidst the beautiful Westlake Village scenery without needing to hike a difficult trail. All of the trails listed below come with an easy difficulty, which ensures that neither you or your dog will become too exhausted during the trip. Many of these dog-friendly hiking trails also accommodate smaller dogs.
There are numerous hiking trails in and around Westlake Village that allow dogs on the trail as long as they are kept on a leash. For instance, Solstice Canyon is an exceedingly popular trail just outside of Westlake Village that provides visitors with a lengthy 3.2-mile trail as well as a gorgeous waterfall area that's perfect for taking pictures. Nearly the entirety of this trail is shaded, which ensures that you and your dog will remain comfortable on even the hottest of days. There are several pools and small creeks along the way that your dogs will have fun dipping their feet into. The trailhead for the Solstic Canyon trail is found around a parking area along Corral Canyon Rd. It's situated directly at the north portion of the parking lot. Keep in mind that this is a loop trail, which means that the hike ends at the same place it begins.
If you're looking to visit a trail with your dog that offers some of the best views in Southern California, you should certainly think about visiting the Mishe Mokwa to Mount Allen Trail, which is a picturesque 6-mile trail that's located directly within the Santa Monica Mountains. This trail is moderately easy to hike and is available to dogs as long as they are on a leash. Dog owners who have hiked this trail in the past estimate that it takes around three hours to complete when hiking with a dog. Along the way, you'll spot ample amount of wildflowers and other beautiful scenery. The trailhead is found at 14041 Yerba Buena Rd. in Malibu with a sign that highlights the beginning of the Backbone Trail.
If you're searching for a relatively shorter trail to hike with your dog, the Topanga Lookout Trail is a great out-and-back trail that offers amazing views of the nearby Santa Monica Mountains and directly overlooks the Red Rock Canyon. There are a couple of areas throughout the trail that can become steep, which is why you and your dog should be well-rested before you consider taking this hike. When you want to get to the trailhead, you should travel down Schueren Rd. until you reach the intersection of Saddle Peak Rd. and Stunt Rd. The trailhead is found just on the left and comes with some parking spots. Below is a list of five of the top dog-friendly hiking trails in and around Westlake Village.
Dog-friendly hiking trails in & around Westlake Village
Learn more about Westlake Village
Westlake Village is a spectacular community in the heart of the Conejo Valley. If you're considering a move to our wonderful community, please feel free to reach out to our professional luxury real estate team and we'll be more than happy to assist you with finding the right property and getting you the best price for your new home!