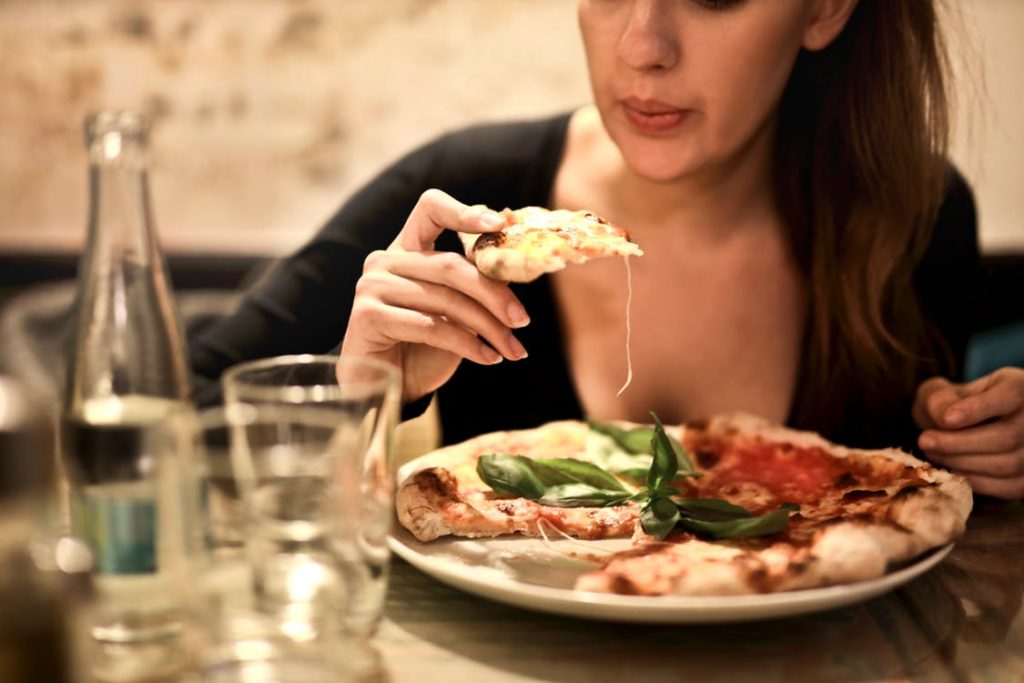 Westlake Village is a city in Southern California that has become a hub for fine dining and local foodie hotspots over the past couple of decades. Central to many areas within the Conejo Valley, Westlake Village offers a spectacular community that acts as an epicenter to the Conejo Valley. The city is in close proximity to other popular destinations like Thousand Oaks and Agoura Hills, which makes it a great place to visit for residents from the surrounding areas.
From hiking, shopping, dining, fitness and more, Westlake Village has it all. Even though the city is somewhat small in land mass, there's something new and interesting for you to explore around every corner. Whenever you're in the mood for some delicious Italian cuisine, Westlake Village is home to some of the best Italian eateries in California! Here is our list of seven of the best Italian restaurants that you can find in Westlake Village!
7. Grissini Ristorante Italiano
Grissini Ristorante Italiano is a classic Italian restaurant that's popular for its romantic atmosphere and upscale setting. The seating is cozy and the interiors have been dressed up to create a more intimate experience, which is displayed by the presence of beautiful flowers and candles for lighting. The menu is comprised of standard Italian fare that's made with fresh seasonal ingredients. One aspect of the dining experience that you'll likely enjoy is the inclusion of customizable pasta dishes. You can select from a wide range of different noodles and pasta before pairing your selection with your choice of sauces and meats. The restaurant claims that there are over 540 different combinations available to you.
When you're thinking of visiting for lunch, a different special is available on a daily basis. Customers who have dined at Grissini Ristorante Italiano consider the servers to be excellent and attentive, which you'll notice when they check up often throughout dinner. Customers also enjoy spending time at the bar because of the many delightful cocktails and spirits that are offered. If you're interested in booking a reservation at this restaurant, they can be found at 30125 Agoura Rd. in Agoura Hills, which is just nearby Westlake Village.
6. Osteria Orto
Osteria Orto is an Italian restaurant that comes with a comfortable yet intimate atmosphere. All of their pastas are made by hand each morning with ingredients that are sourced from the Le Marche region of Italy. All of the dishes offered at Osteria Orto are similar interpretations of classic recipes, which means that you'll obtain an authentic Italian experience when dining there. They are open for lunch and dinner as well as happy hour. While their menu is largely fixed, some dishes are offered as specials depending on the season, which means that you'll be able to eat something new with each visit. A distinct dish offered at Osteria Orto is the pan roasted Spanish octopus. When you stay for dessert, keep in mind that the chef changes the dessert menu daily to suit his whims.
They have a large selection of wines for you to choose from, many of which come from the vineyards of California and Italy. Locals who have spent time at the restaurant enjoy the live music that often plays outdoors during dinner. These customers also believe that the compact menu allows for higher quality food. Many locals visit this restaurant because of its beautiful setting, which is particularly notable on the patio that's surrounded by pristine hedges and trees. When considering a visit to Osteria Orto, their restaurant is situated at 5719 Lake Lindero Dr. in Agoura Hills.
5. Nonna
Nonna is a modern Italian restaurant with a menu that's comprised of traditional Italian dishes as well as more modern spins on some of those dishes. While their entire menu is appetizing, two favorite food options at the restaurant include the grilled calamari and tuna tartar. While the dining experience is an upscale one, the atmosphere is laid back and relaxing. There are a couple of large television sets near the bar that allow you to watch the game. You could also step outside and eat your meal on the spacious covered patio. When dining at Nonna, you may want to pair your dish with one of the many wines and cocktails that are offered there.
Although there are a large variety of dishes that are offered at Nonna, they specialize in such entrees as slow braised short ribs and bacon wrapped scallops, both of which include an Italian flair to them. Locals who have dined at Nonna say that the customer service provided by the waiters and rest of the staff is always on point and informative. Whenever you have a question about a dish, they will automatically have a detailed description for you that will make the dish sound as mouthwatering as it tastes. The Nonna restaurant is located at 951 S Westlake Blvd. #102 in Westlake Village and is just minutes away from any home in the city.
4. Rustico Restaurant
Rustico Restaurant is a traditional Italian restaurant that comes with a highly varied menu. The atmosphere when you step inside is a friendly and appealing one that makes you feel right at home. One unique aspect of this restaurant is that it's outfitted with a wood burning oven, which is used to cook everything from prime cut meat and seafood to thin crust pizza. Many of their ingredients are sourced from local farmers markets, all of which you can sample when making your own salad. The "build your own salad" specialty allows you to choose from dozens of fresh greens, vegetables, fruits, proteins, cheeses, nuts, and dressings to make a salad that's unique and delicious.
Although their plate sizes are ample, Rustico Restaurant is known for focusing intently on plate presentation. The dishes you order will likely look as good as they are to eat. Locals who have dined at the Rustico Restaurant love how quickly they are seated even without a reservation. They also believe that the food and atmosphere is among the best in Westlake Village. When you're thinking of visiting Rustico Restaurant, they can be found at 1125 Lindero Canyon Rd. in Westlake Village. Make sure that you set a reservation if you want to be seated immediately upon arrival.
3. Al Mulino Italian Restaurant & Bar
The Al Mulino Italian Restaurant & Bar is a restaurant that focuses on traditional Italian dishes along with espresso and gelato. All of their food is organic with most ingredients being locally sourced. When you visit for lunch or dinner, you'll notice that the atmosphere is a warm and inviting one that's bolstered by the rustic setting that you would expect to find in an actual restaurant in Italy. Their menu is comprised of a large number of different salads, entrees, pizzas, and pastas. They also offer several side specialties that include sauteed spinach, roasted potatoes, and seasonal grilled vegetables. Their handful of different pizzas are made in a wood fire oven, which helps to provide the pizza with even cooking.
During your visit, you may want to sample some of the main specialties offered at this restaurant, which include focaccia bread, organic pasta, and Neapolitan pizza. They also specialize in delectable ice creams and desserts, of which there are dozens of varieties like sponge cake with chocolate mousse and ice cream that sits in a glass of espresso coffee. Locals who have spent time at this restaurant believe that the service is amazing and that the atmosphere is a calming and peaceful one. They also love the large variety of cocktails that are available at the bar, many of which have a traditional Italian twist to them. This Italian eatery can be found within the Paseo Marketplace at 3709 Thousand Oaks Blvd. in Westlake Village.
2. Casa Nostra Ristorante
Casa Nostra Ristorante is among the most popular Italian restaurants in Southern California because of its delectable menu and elegant atmosphere. This type of atmosphere makes it a great place to visit for a romantic night out. Given the popularity of this restaurant, it's recommended that you make a reservation a couple of weeks before your intended visit. Many of the ingredients used within the dishes offered at Casa Nostra Ristorante are imported straight from Italy, which gives the menu a large amount of authenticity. Depending on when you visit, it's likely that you'll be able to hear some live music by local musicians. Although you can choose to eat inside, consider dining on the outdoor patio that is adorned with string lights and beautiful furnishings.
The menu itself is divided into appetizers, soups, salads, pasta, and entrees, some of which are available as vegetarian or vegan options. The spaghetti carbonara and grilled salmon dishes are among the favorites at Casa Nostra Ristorante. The restaurant also offers daily specials that you will need to inquire about when ordering. Locals who have visited this eatery enjoy the large plate sizes and excellent waitstaff. Many visitors also love the music and enjoy the fact that it's not too loud while eating. If you're planning a visit to the restaurant, they are located at 717 Lakefield Rd. #H in Westlake Village.
1. Tuscany il Ristorante
Tuscany il Ristorante is an authentic Italian eatery that's located within the Westlake Plaza and Center. The menu consists entirely of traditional Italian cuisine like pumpkin ravioli and linguini with fresh clams. Before your meal, you'll be provided with fresh garlic knots that give you a small taste of what the menu has to offer. The atmosphere at this restaurant is cozy and romantic, which is displayed by the close seating and dimmed lighting. Numerous specials are offered throughout the week, which you will need to ask about when arriving at your table.
While the restaurant has an elegant vibe to it, a large HDTV is located just behind the bar that you can use when you want to watch a football game or soccer match. Some of the aspects of this restaurant that locals love include the quiet and intimate atmosphere as well as the wide selection of specials that are on hand at all times. The service is also considered to be spectacular among people who have visited in the past. You can find Tuscany il Ristorante at 968 S Westlake Blvd. #4 in Westlake Village.
Conclusion: 7 Best Italian Restaurants in Westlake Village
If you're a foodie, with a deep love for Italian fare, Westlake Village is the place to be! With the local popularity of this spectacular community and booming housing market, the community of Westlake Village is becoming an increasingly competitive real estate environment. If you're looking to get buy or sell a home in Westlake Village or surround areas, be sure to get in touch with our team of local Conejo Valley luxury real estate experts to leverage our years of local experience and market insight to get the best price for your home!