Hidden Valley allure
Hidden Valley, California is a luxury real estate aficionado's dream come true. The savvy real estate investor or the Nouveau riche likely already (likely) know about Hidden Valley, but for the most part, it's a valley that still remains hidden.



Hidden Valley Real Estate
Hidden Valley is located in Ventura County, California. It is home to the world's most prestigious and beautiful luxury homes and ranches ever built. The region is bordered by Lake Sherwood to the east, Newbury Park to the west and north, and at the northwest slope of the Santa Monica Mountains with a clear view of the highest point, Sandstone Peak.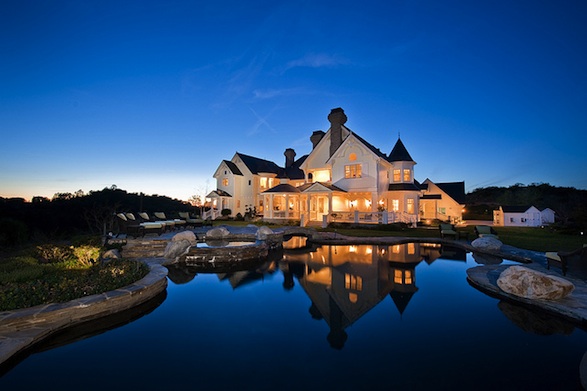 Hidden Valley is conveniently located next to the prestigious Sherwood Country Club—a guard gated private enclave well known for its privacy, seclusion and comfort—exactly what many Hollywood elite, CEO's and professional athletes long for, in order to escape the paparazzi and glitter of the city and press.
Lake Sherwood
Lake Sherwood is home to the likes of Tom Petty, just to name one. If the home is in the community, the name of the home owner is likely a familiar one. The region is located in what is known as Conejo Valley and is a short drive from downtown Los Angeles or Malibu Beach.
Luxury real estate in the area remains some of the most sought after property in the world. There are a number of reasons for this, but one is its location in regards to downtown Los Angeles and the Valley's elevation compared to the city's. Hidden Valley itself is, of course, just that: a Valley; however, its location between the mountains and Lake Sherwood provide a favorable, mountainous and mild climate—year round.
The climate, Sherwood Country Club, and the championship 18-hole Jack Nicklaus signature golf course are all reasons why the area is primed for California luxury real estate now and in the future. Its community development and homes are all still extremely new, making it that much more appealing for an investor or an affluent family seeking privacy, entertainment and world class blue ribbon schools.