Scott Baio's luxury estate sells
Luxury real estate in California (and the market) remains slightly tepid, however Baio's fame and celebrity status generated significant buzz around 15901 Royal Oak Road (an exclusive Nicki & Karen listing) the past 5 months. The nature of the property, its unique layout along with hand-crafted Gazebo conceived and built by the famous actor generated significant interest and multiple offers.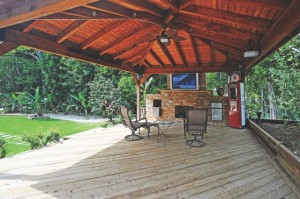 Scott Baio, (a.k.a Chachi Arcola) of Happy Days, Joanie Loves Chachi and Charles in Charge sold his luxury estate home in Encino, California last month.
In this market and one in which properties in the $800k-$899k price range typically take about 178 days to sell the property sold in less than that… And the property sold for 2.5 million dollars. Lauren Beale of the L.A. Times has the complete write up of the sale of the luxury home here.
Marketing of a Celebrity-Owned Luxury Estate Property
The Institute for Luxury Homes Marketing reports:
What sets the sales of luxury homes apart, says Ms. Moore-Moore, is that each property requires its own marketing plan and likely will be bought by an out-of-state buyer. Indeed, the more expensive the home, the more likely the buyer will come from more than 500 miles away. Further, luxury homes also may have custom features that will require special "staging" to attract a new buyer.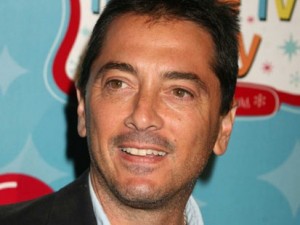 "A good agent knows how to make a home appeal to people with a number of different lifestyles," Ms. Moore-Moore says. Agents who can't show creativity risk insulting the seller and undercutting the transaction.
In anarticle in the WSJ a few years ago, Kay Unger spoke about her 3,200 square foot pad on the Upper East Side of Manahattan.
When Manhattan fashion designer Kay Unger sold her $4 million 3,200-square-foot apartment in an Upper East Side prewar building, she wanted to find a buyer who would want to keep the modern pale wood interiors and built-in cabinetry she'd added. She hired real-estate-consulting firm Braddock+Purcell to find the right agent to help her.
"I thought it wouldn't sell," Ms. Unger says. "It's very modern and specified to my tastes. You either love it or you don't."
Ms. Unger interviewed three agents, scrutinizing their responses to her apartment.
The first said the apartment could be restored to its original pre-war look and outlined a plan that hinged on advertisements in national magazines. Says Ms. Unger, "I thought, 'No.' "
The next agent, who sold listings on nearby Park Avenue, was more open to the apartment's look and feel, but was about to leave town. Ms. Unger didn't believe that Park Avenue marketing would work and worried about the agent's schedule.
The third agent, however, suited her. "She walked in and said, 'I love it,' " says Ms. Unger.
The agent, a French woman at Corcoran Group acquainted with international buyers, believed her clients would want to keep the apartment as-is rather than see it as a tear-down. She told Ms. Unger she'd market the property as "move-in ready" and build a Web site chock-full of photos.
To create an appetite among buyer's agents, she'd "leak" the property's availability before a broker-only open house and the Web site launch.
"She created a frenzy," Ms. Unger says. A full-price offer arrived the first day.