Reactions to last year's Reign of Terror Haunted House in Thousand Oaks
As one of the largest cities in Ventura County, Thousand Oaks is considered to be the centerpiece of the Conejo Valley. The culture in Thousand Oaks is unmatched, which is evident by the presence of such popular destinations as the Conejo Valley Art Museum, the OakHeart Country Music Festival, and the Thousand Oaks Civic Arts Plaza. People who choose to live in Thousand Oaks are also provided with an array of parks, hiking trails, and recreational centers that offer comfort and relaxation for the whole family. Because of the ample amount of variety that's on display in Thousand Oaks with practically everything, residents and prospective home buyers alike find the city to be a very appealing place to be.
Whether you currently live in Thousand Oaks or are thinking of buying a luxury home, there are numerous exciting events that you can attend throughout the year, many of which are seasonal or based on specific holidays. No matter what types of events you're interested in, you'll find that Thousand Oaks is a great place to live with your family. The city has something to offer for everyone.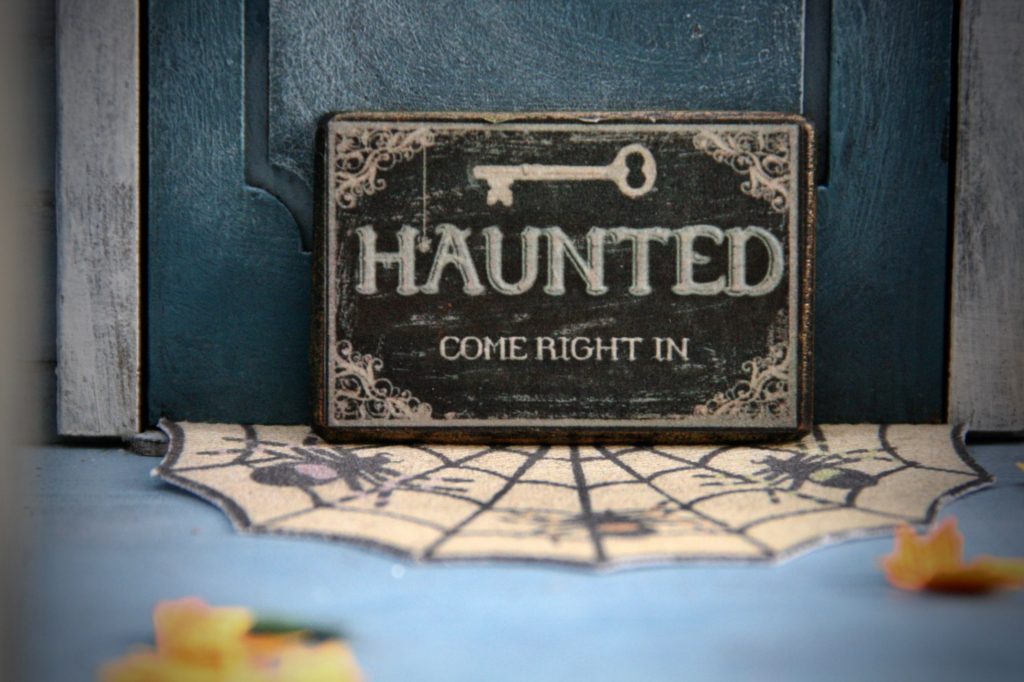 Among the many fun and thrilling entertainment attractions, likely the most popular is the Reign of Terror Haunted House attraction, which offers numerous Halloween-based activities and can provide you with the perfect place to visit during this upcoming holiday. This is just one of many attractions and events that are being held throughout Thousand Oaks this month for Halloween. If you're interested in stopping by the Reign of Terror attraction, the following should provide you with everything you need to know to prepare for your visit.
Reign of Terror Attractions
The Reign of Terror Haunted House is considered to be the best haunted house in all of Southern California. It's also the largest indoor haunt in the area, which makes this the perfect destination for anyone who wants the ultimate haunted house experience. Just this year, two new experiences have been added to the haunted house, which include the widows den and a containment area.
When you arrive at this attraction, you'll be presented with 115 spectacular and terrifying rooms that offer completely different experiences. While you walk through the haunted house, you'll constantly be presented with a swarm of frightening monsters as well as some amazing special effects that should keep you immersed throughout the entire event. Along with the 115 rooms, guests will also have access to nine haunted attractions, all of which are situated under one roof across 25,000 square feet of space.
When you're making your way through the nine separate attractions available at the Reign of Terror Haunted House, you'll find that each attraction has a very different theme. However, all attractions are connected, which means that you'll immediately enter another attraction after leaving one. These attractions include The Haunted House, Miner's Revenge, Casa Blood, The Asylum, Infected, and Quarantine.
If you're currently planning to visit this haunted house during your Halloween celebrations, keep in mind that there are age restrictions. This attraction is considered to be very intense and scary, which is why it's recommended that only people above the age of 13 attend. If you want to take your younger children to this haunted house, consider visiting on October 19 or 26 from 1PM-4PM. During this time, the lights will be turned on throughout the attraction and the monsters will vacate the premises, which means that it will be much less scary and therefore more palatable to younger children.
Haunted House
Each of the nine attractions at the Reign of Terror Haunted House have a rich backstory and history that adds greatly to the atmosphere. For the primary Haunted House attraction, an old and long-since abandoned Victorian mansion is the setting for this haunt. The main ghost that you'll need to be on the lookout for when walking through the haunted house is The Madam. As the original owner of the mansion in 1883, The Madam roams the halls searching for her long-lost loved ones.
The second owners and their son Timmy also spend their time in the many rooms of the mansion. Timmy darts to and fro throughout the mansion, sneaking through secret passageways that only he knows about. The final owners and their two children can be found in the haunted house as well. While the parents were murdered by a burglar and continue to haunt their favorite spots, the two children spend their time protecting each other from any visitors who enter their home. When you visit the Haunted House attraction, you'll be presented with jaw-dropping special effects and many ghosts that are certain to terrify.
Casa Blood
The "House of Blood" attraction is a favorite of many visitors who spend time at the Reign of Terror Haunted House. While this house was once a cozy cottage, it eventually became the site of murderous mayhem. The entire family visited granny for a special dinner on a regular October evening. What began as a simple dinner party soon devolved into bickering about old family feuds. This bickering soon came to a boil when an unrelenting evil was released into the household and the members of the family turned on one another.
Granny, Alice, Bobby, Betsy, and Bobby's son all met their fate that night. Ever since, they have been cursed to roam the halls of Casa Blood. While a couple family members were mournful about the roles that they played in the violence of the evening, others were practically gleeful, which is something you'll need to look out for during your visit. The rooms of this house are still soaked with blood, which makes for a particularly macabre setting. You'll need to be fully mindful of your surroundings to get through this haunted attraction.
Miner's Revenge
For a truly unique experience, you should consider traveling through Miner's Revenge, which is another very popular attraction at this haunted house. This haunted mine was first created in 1896. While the unlucky miners have sought his revenge ever since, they have yet to fulfill it, which means that any guests of this attraction must be attentive at all times to avoid their wrath. The tale of this mine begins when two friendly miners became trapped deep underground with nothing but stale air to breathe. They became trapped because the owner of this mine was greedy and would not allow his miners to rest until they discovered gold.
The miners would use dynamite blasts to dig deeper and deeper into the mine for their useless search for gold. Eventually, they were ordered by the mine owner to stay down there until they could produce the amount of gold that he was looking for. Eventually, the owner grew restless and told the miners to use even more dynamite. The miners themselves did not believe that this would be safe but were loyal to the owner and did as he commanded. The use of so much dynamite proved to be a mistake, which caused the deaths of the two miners in question.
Only the souls of these two miners remain behind. Not knowing that they died, these souls attempt over and over again to reach the surface of the mine and reunite with their friends and family. Their continued presence has turned an abandoned mine into a haunted graveyard. As you make your way through this attraction, you'll constantly hear the sounds of pick axes being struck against solid rock, which means that the miners can show up at any time. Unable to make progress on the unyielding rock, these miners will turn their rage and anger towards anyone who dares to enter the mine. The setting at this attraction is well done and will make you believe that you're traveling deeper underground.
Reign of Terror Haunted House Dates and Tickets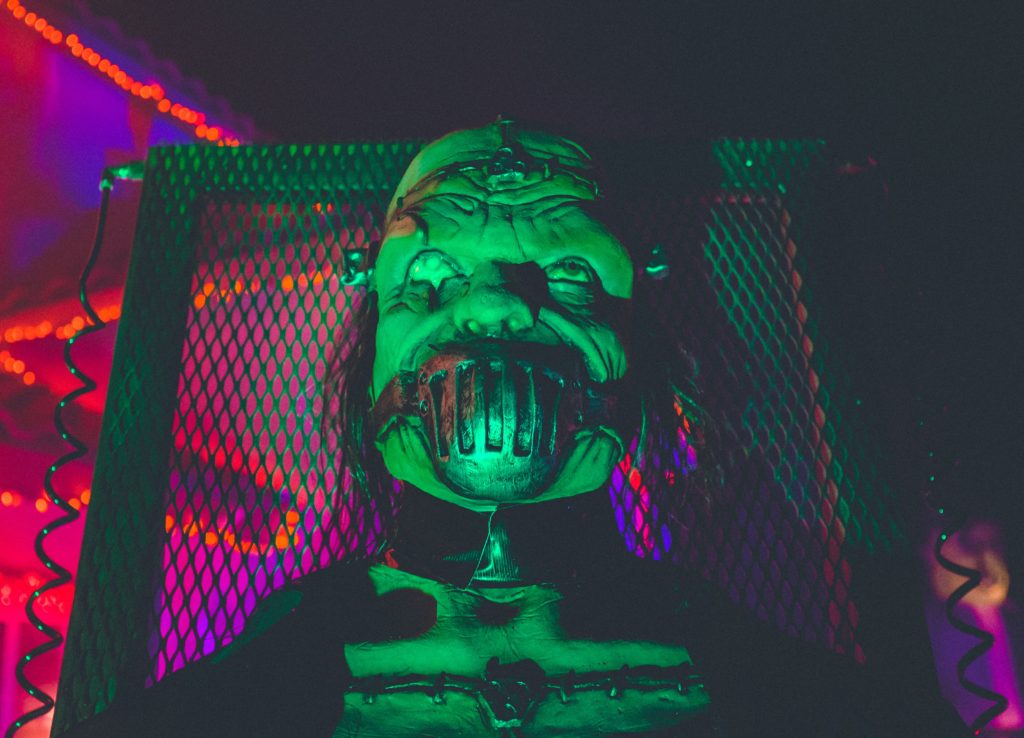 The Reign of Terror Haunted House is scheduled to be open to visitors on October 11-13, 18-20, 24-27, and 30-31, which means that you can visit on Halloween if you choose to do so. Remember that there are certain hours on October 19 and 26 wherein the lights are going to be turned on to accommodate younger children. If you want a truly haunted experience, you might want to think about visiting on November 2. On this day only, the haunted house will turn off all of the lights, which will place you in total darkness with only a single glow stick to light your path. Even though the lights will be turned off, the characters, props, and sound effects will still be there to haunt you.
If you decide to attend on any of the aforementioned days, the haunted house is open from 7PM-10PM on any weekdays, Fridays, and Sundays. If you visit on a Saturday, the attraction is open to visitors from 7PM-11PM. A standard ticket to this haunted house will give you access to all attractions for anywhere from $17-$25 depending on your age. If you want to have reduced wait times, consider purchasing a VIP Express Admission, which costs anywhere from $30-$40 depending on your age. If you want immediate front-of-the-line access to the haunted house, you can obtain a ticket for $60. If you take your children who are 12 and under to the lights-on tour, tickets will be $5 per child. On the other hand, parents get in for free during this time. You can purchase tickets by going to this link and selecting the specific date that you would like to attend.
Visit Reign of Terror Haunted House this Halloween!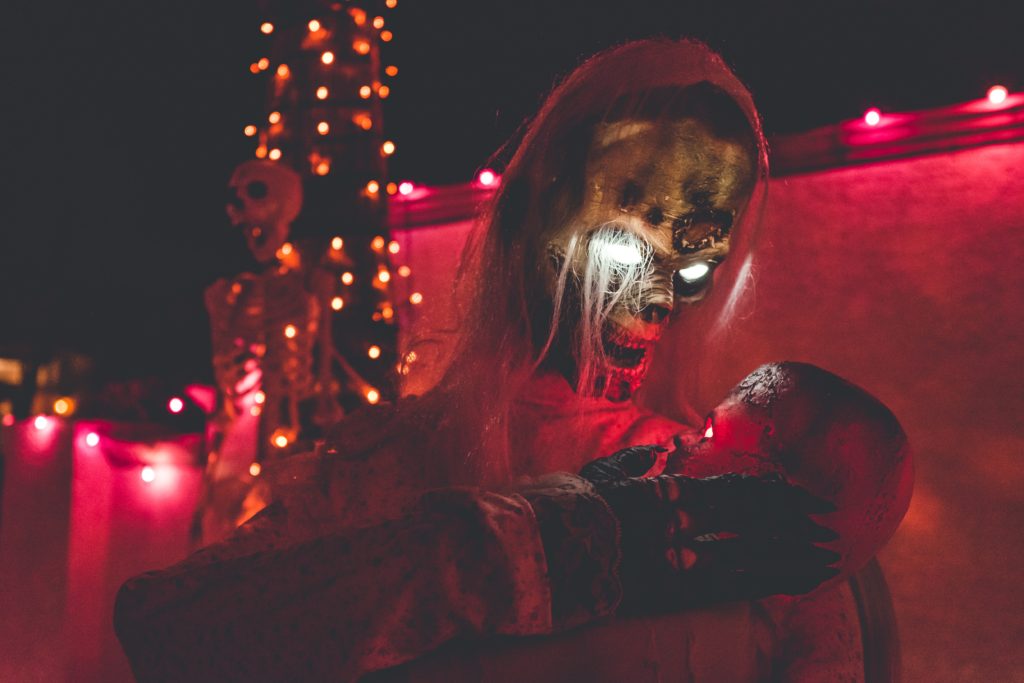 The biggest indoor haunt in Southern California is located right in Thousand Oaks. No matter which of these activities piques your interest, you should have a great time at the Reign of Terror Haunted House. Once Halloween has passed, Thousand Oaks also has many other fantastic events to offer throughout the year, which means that you'll always have a new event that you can attend.
If you don't yet have a home in Thousand Oaks, this city is a wonderful place to live that plays host to some of the best attractions and destinations in Southern California that you can enjoy with your family and friends. If you are interested in moving to Thousand Oaks and believe that now is the right time for you to buy a home, contact our team of local real estate agents to start searching through the expansive inventory of luxury homes that we have to offer.