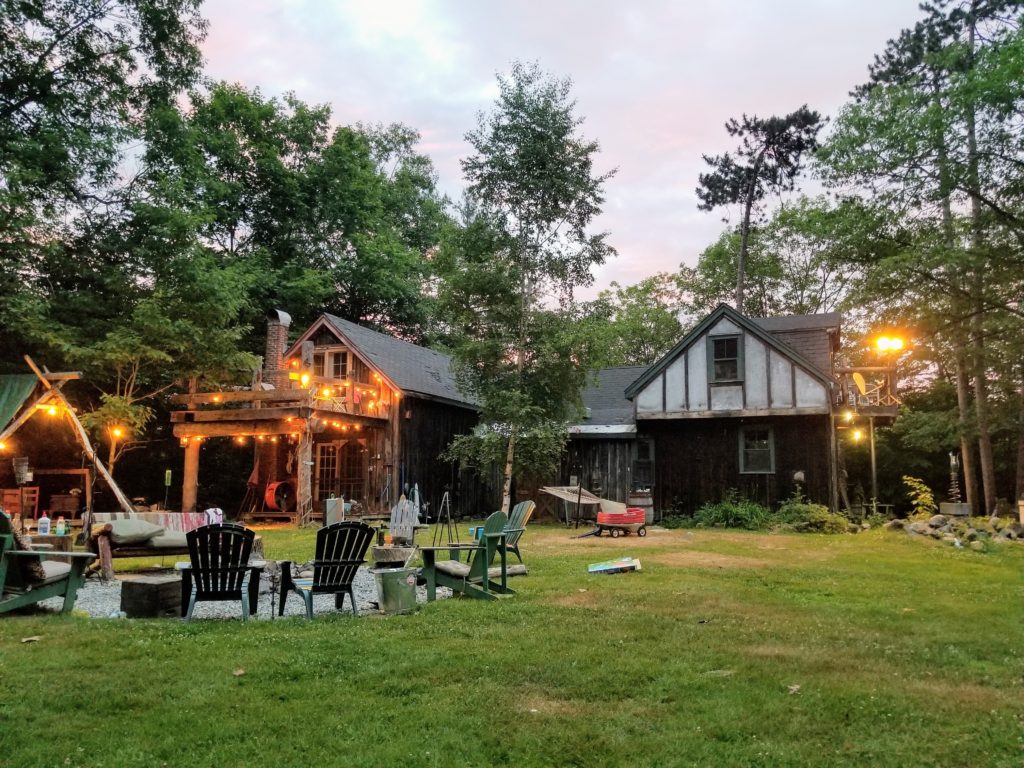 Once you've purchased a new home, there are still many things that you'll need to do after you've moved in and settled down. Even if the home that you selected is in good condition, there are many fantastic ways that you can personalize and improve your luxury home. For instance, you could repaint the interior walls or upgrade certain appliances around the home!
As a new homeowner, a main focal point of your upgrades after moving in should be your backyard. There are numerous changes and alterations that can turn a drab and boring backyard into a stylish and beautiful landscape. The best aspect of updating your landscape is that the changes you make can be small or large depending on the amount of commitment you want to make.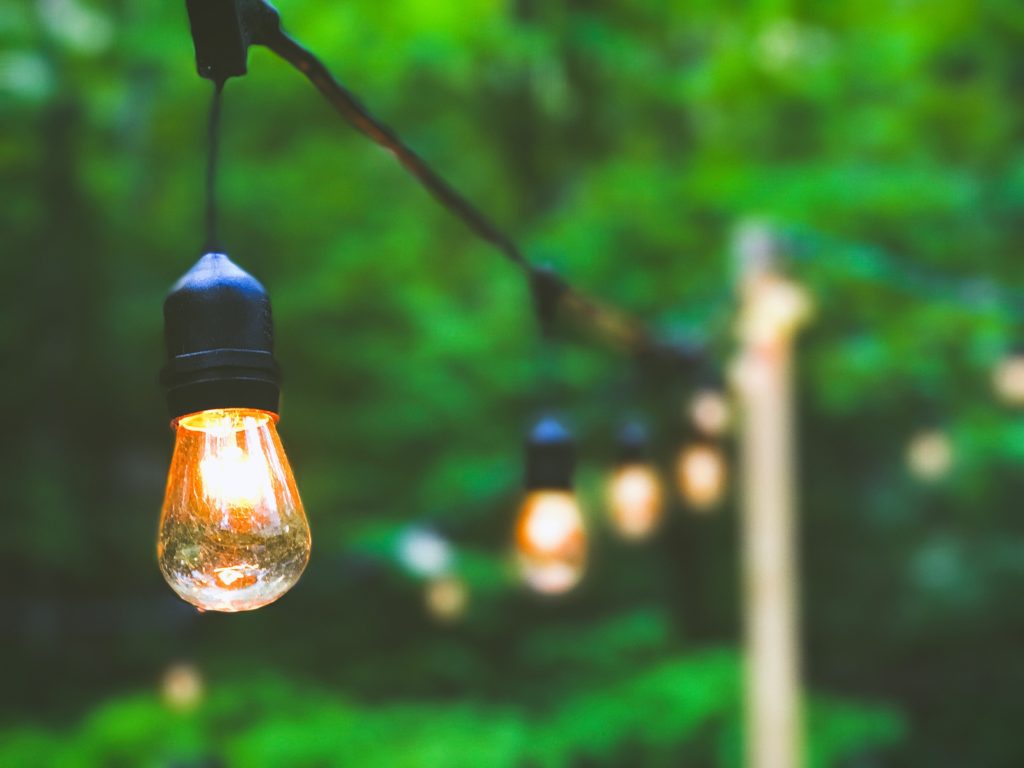 While this process can cost a significant amount of time, money, and planning, the benefits of upgrading your landscape are plentiful. For one, the value of your luxury home will almost certainly increase as you make additions to the landscape. If you plan on hosting numerous parties and barbecues at your home, sprucing up the backyard can do wonders for the atmosphere at these events and will assuredly impress your guests. If you're thinking about ways that you can enhance the look and feel of your backyard, the following is a thorough guide on five of the latest landscaping trends that can be paired with your luxury home.
1. Keeping it Low Maintenance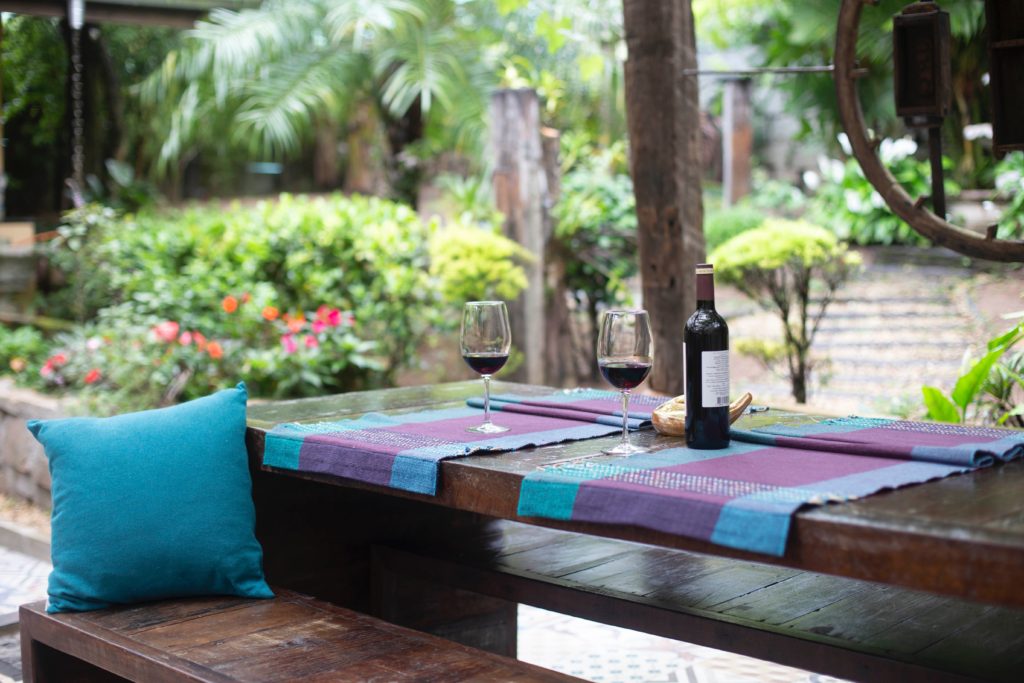 Likely the most important trend to follow when you start to design a new landscape for your home is to keep it low maintenance. If your landscape is messy and unrefined, you'll almost certainly experience higher levels of stress as you attempt to handle this mess and keep it under control. If the garden in your backyard is messy, you should look for various ways to simplify the garden. While simplifying your garden will take some upfront work, it should lessen the maintenance that you'll be required to do throughout the year.
You should focus on adding perennial plants to your garden as opposed to annual plants. When you use annual plants in your garden, these plants will complete the entirety of their life-cycle in a single year, which means that you'll need to replant them each and every year once the spring season rolls around. The necessity of replanting annuals every year can be tiresome and adds unnecessary maintenance to the garden. On the other hand, perennials will live for at least several years and will simply grow back after the cold winter months. By eliminating the need for replanting every year, your garden will require less maintenance.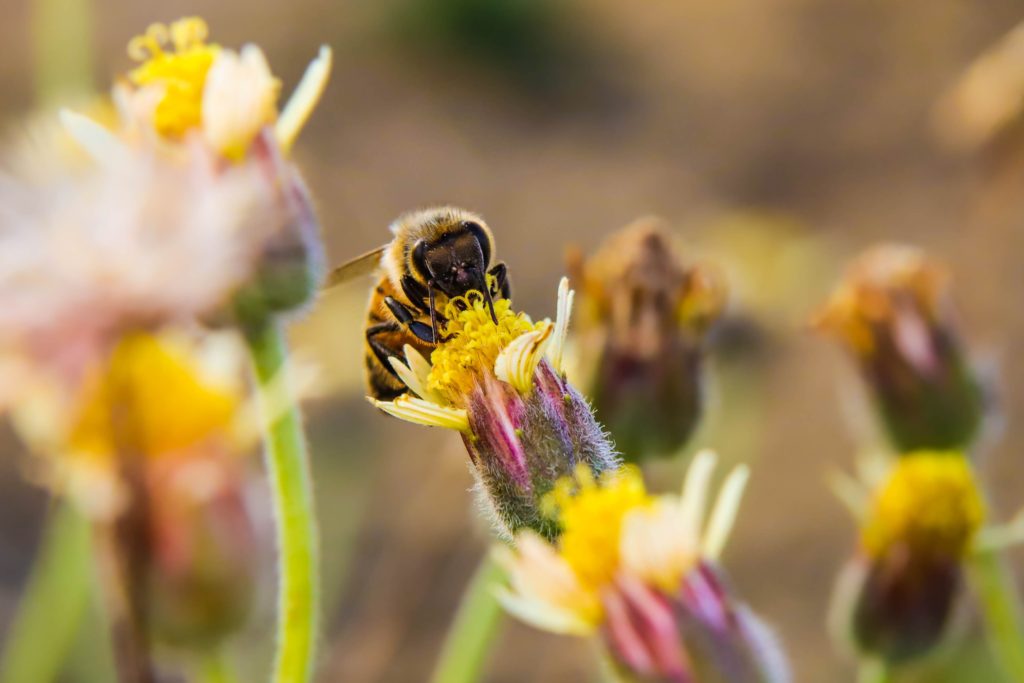 You should also consider removing any shrubs or trees that don't provide any ecological benefit and are causing a mess around your landscape. If a shrub is hanging over a walkway or the leaves from a tree are falling into your outdoor pool, removing these shrubs and trees will lessen your workload when you're attempting to keep your backyard neat and clean. If you're using hardscapes with your backyard, make sure that these materials are durable and don't require constant cleaning. The choices that you make for your landscape in the weeks and months following your move will dictate how often you need to maintain your backyard in the future.
2. Multi-Function Landscape Design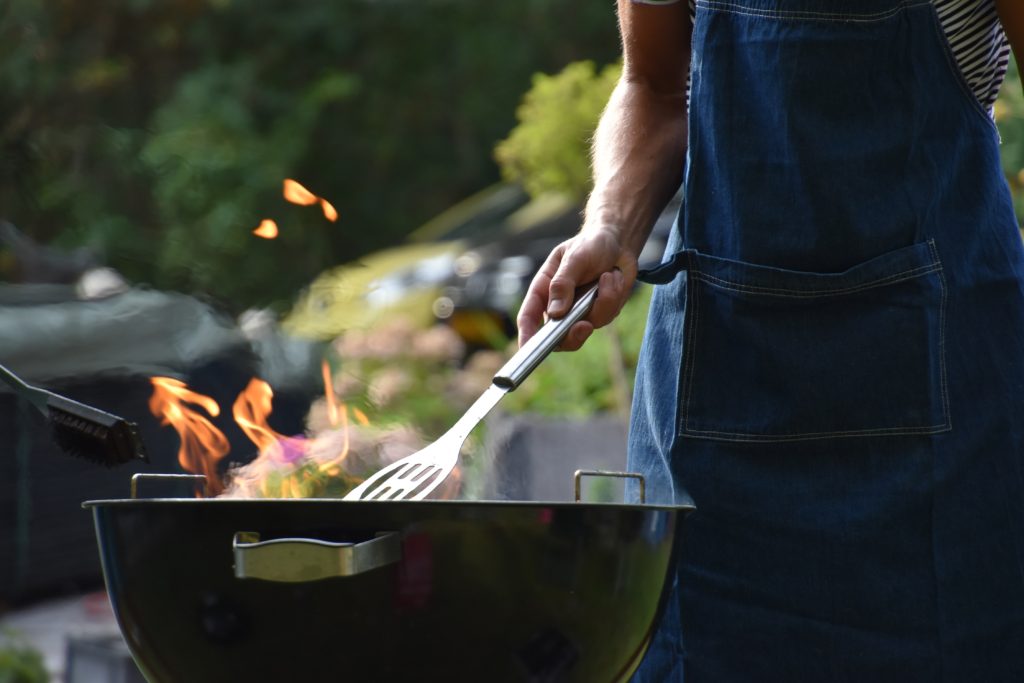 Among the more popular landscape design trends with modern homeowners is creating a landscape with a multi-function design. Your backyard is more than just a garden or plants, which is something that should be displayed with your design. Many families and homeowners will add more features to their outdoor space, which can include different types of seats, BBQ pits, and beautiful water features. If you want to make your backyard more varied and welcoming to guests, making it multi-functional is the way to go.
When looking at some of the more popular multi-use outdoor features, you should heavily consider installing a small seating area in the backyard where you and your family can go to relax and enjoy the great outdoors. The seating area that you build can be positioned under an awning or some large trees that cover portions of your backyard. When you're designing this seating area, it's important to understand that the end design should be wholly unique and tailored to the rest of the landscape design around your home.
Among the best multi-use outdoor features are vertical gardens, which take up only a small amount of space and can be positioned against any wall in your backyard. You can also position any type of plant that interests you into these vertical gardens. If you're interested in growing your own herbs that can be used in the kitchen, consider lining the vertical gardens with some beautiful basil, cilantro, and parsley plants. To add some more color to your backyard, you might also want to think about planting several different types of flowers in your gardens, which will invite hummingbirds, bees, and butterflies to your backyard for a more lively and natural landscape.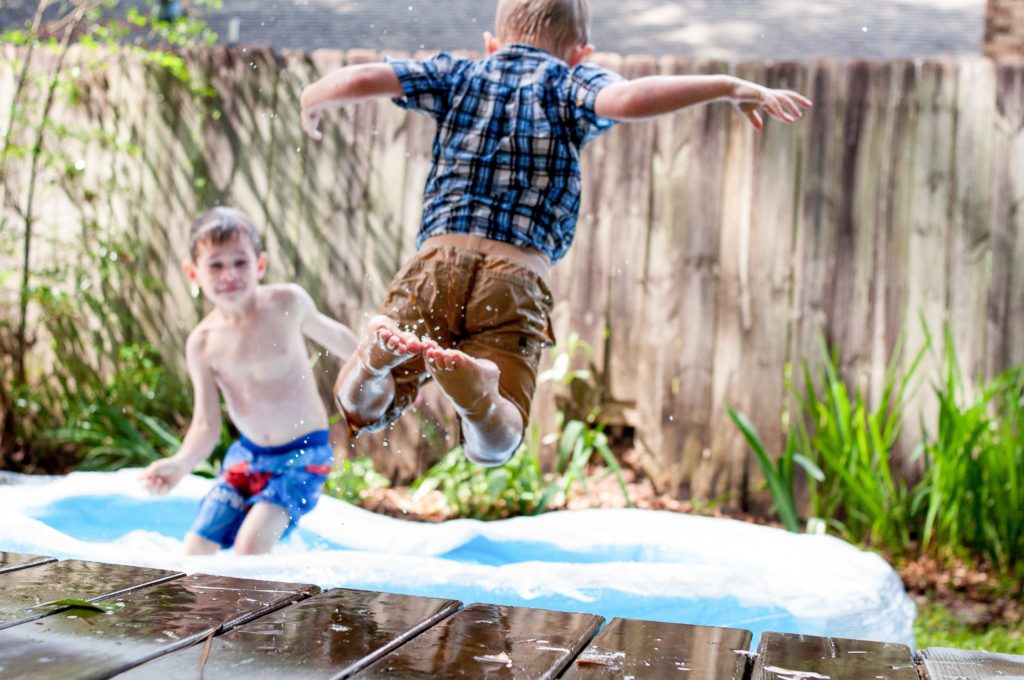 Finally, it's highly recommended that you add at least one water feature to your backyard, which will provide the area with beauty and elegance. Along with water walls and garden pools, ornate water fountains can add greatly to the luxury of your home. With these multi-use outdoor features in mind, you can start making your backyard truly unique.
3. Pergolas for Outdoor Living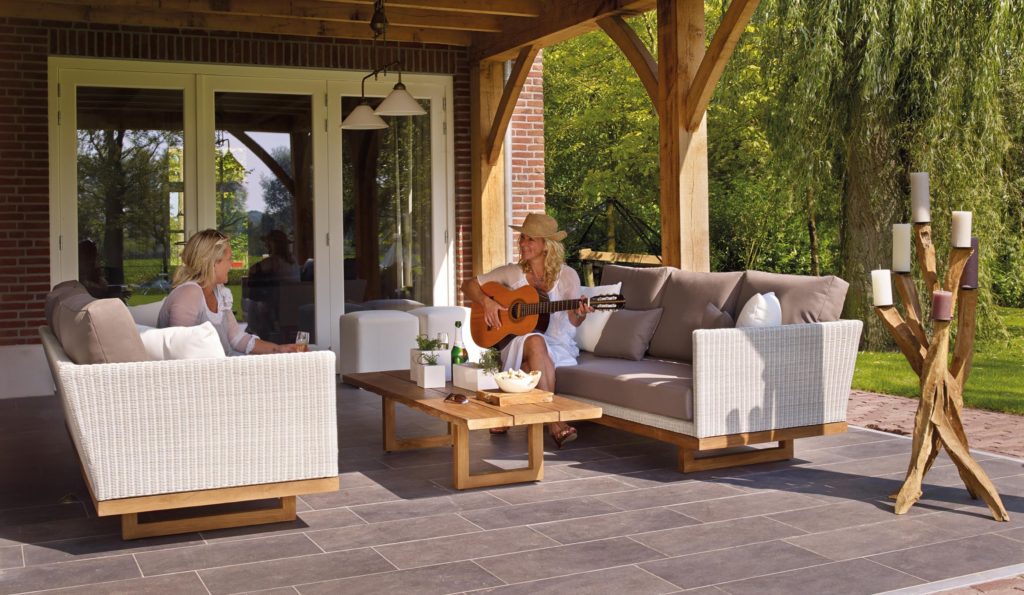 If you want to add some class and style to your backyard, you should think about installing a pergola for some great outdoor living. These are outdoor overhangs that come with cross rafters and no walls for a very distinct and inviting appearance. Many homeowners will add some vines to the rafters above for a more shaded overhang. Because a pergola is free-standing, it can be placed in any area of your backyard where you have enough space. Since the roof of a pergola offers shade, it makes for the perfect outdoor living space.
As long as the outdoor furniture that you purchase is resistant to rain and wind, a pergola should bolster the curb value of your home while also making the backyard more appealing to your guests. Along with the vines that can be added to the rafters of a pergola, there are several additional features that you can implement for some quality outdoor time. These extra features include heaters, hanging lights, an outdoor kitchen, and even a sound system. If you want your backyard to match the luxurious nature of your home, a pergola is likely the best addition that you can make.
4. Using Hardier Hardscape Materials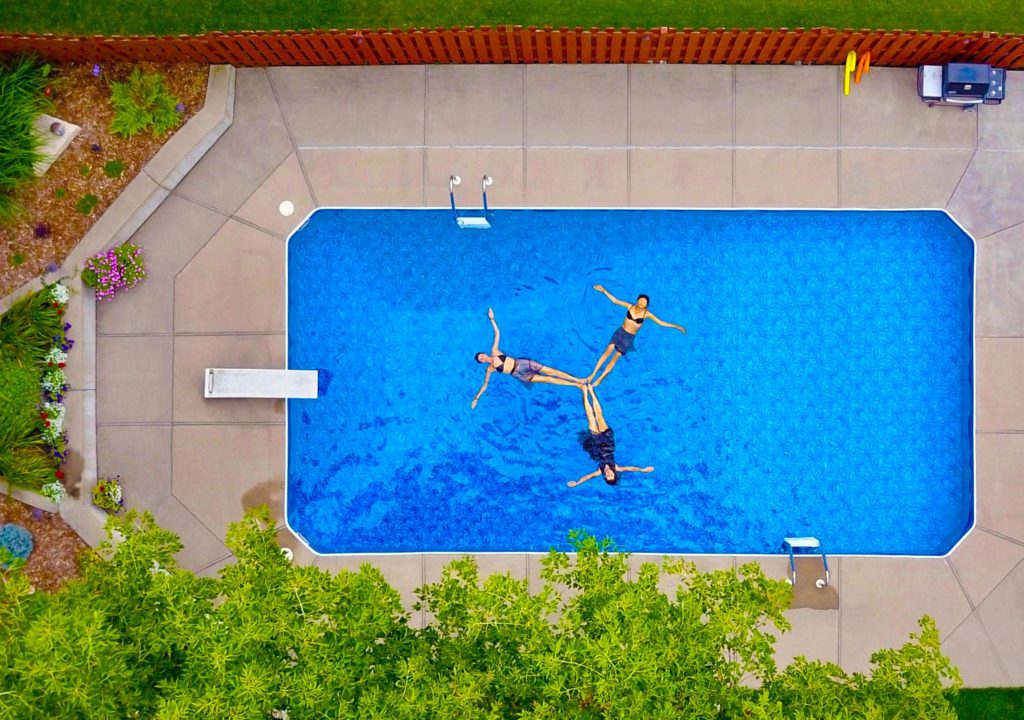 Among the most problematic issues that you'll need to contend with when designing a landscape is the unpredictable weather that can turn a beautiful backyard into a dilapidated one. Making the right design decisions at the beginning should help you avoid some of these issues. If you want your landscape to be durable and long-lasting, you should consider using heavy-duty hardscape materials around your landscape. The most common types of hardscape materials that you can use for the walls, patios, and walkways throughout your backyard include concrete, wood, brick, metal, and stone.
If you're looking to build a walkway in your backyard, some of the more common materials to use include granite, concrete, and flagstone pavers. If it's essential for you to have natural stone flooring around your landscape, flagstone pavers are a cost-effective option for this flooring. Stone garden steps are also perfect for the appearance of a backyard as long as you're able to find stones that are the ideal shape and size. While hardscapes are typically used for the enhancement of backyard flooring, they can also be applied to water features. If you're thinking of adding a natural-looking fountain to your backyard, clay pot, stone, and ceramic materials are perfect for these fountains.
If you live in a harsh climate, these hardscape materials should allow your landscape design to be a long-lasting one without many issues. Keep in mind that you should use different hardscape materials depending on the weather. For instance, lighter colors are practically essential if you live in a hotter region. Hardscape materials with light colors won't absorb much of the sun, which makes it possible to walk around without shoes or socks even during the sunny summer days.
5. Irrigating With Smart Technology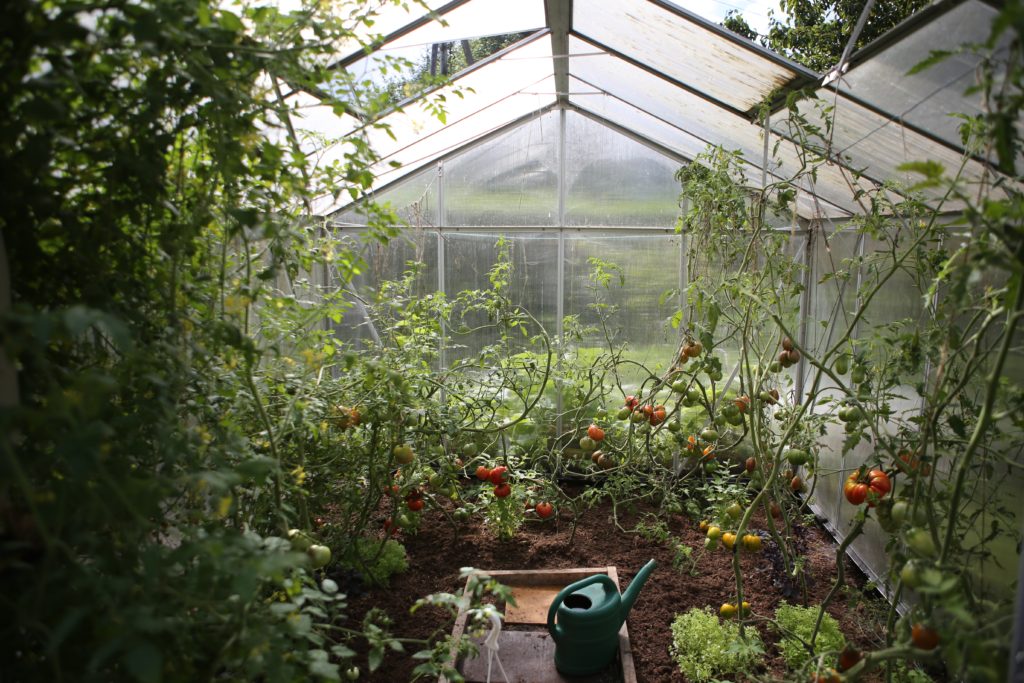 The key to a healthy and beautiful lawn is proper irrigation. If you want the grass on your lawn to remain healthy and green all throughout the year, the grass will need to get the right amount of water on a consistent basis. Likely the best way to irrigate your lawn is with smart technology. These smart systems will monitor how much water is present within the soil and can even check what the weather forecast is for your area. The system will then use this information to change the output and timing of water being sent to your yard via sprinklers.
You should use this smart technology because it will allow you to save money on your monthly water bills. Since these smart systems will only water the lawn when necessary, you won't waste any water. Once you've purchased a sprinkler system for your home that's compatible with smart technology, you can even control it from your smartphone or tablet. There are many companies that offer irrigation systems that are based on smart technology. Likely the best smart irrigation system is the Rachio 3, which is known to provide savings of 30-50 percent on monthly water bills. The features that come with this model include a wireless flow meter, Nest and Amazon Alexa support, a weather intelligence system, and the ability to skip individual zones in the yard.
Creating the Perfect Landscape for Your Home
Designing and taking care of the outdoor area around your home is just as important as the interior design of your home. Whether you plan to entertain guests on a regular basis or are searching for ways to increase the value of your home, creating the perfect landscape will provide you with many amazing benefits. When you're considering ways that you can bolster the appearance and design of your landscape, it's important to understand that it can be customized any way you see fit.
You can irrigate your backyard with smart technology for better efficiency or you can add vertical gardens to provide the landscape with a more elegant appearance. The choice is up to you. If you're still in the market for a luxury home and need some assistance throughout the home buying process, call our team of real estate professionals today to get started.