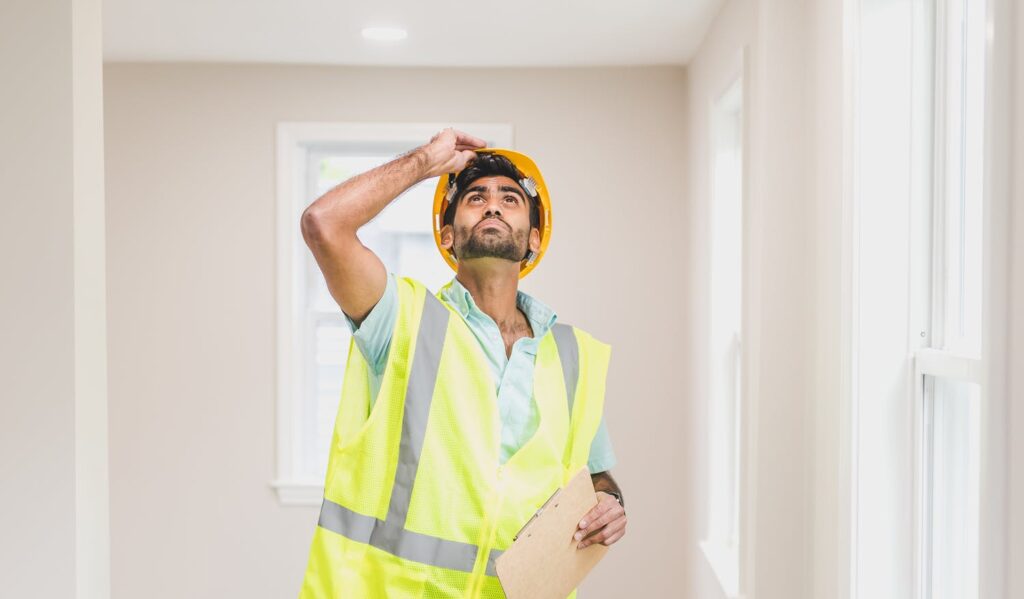 If you're getting ready to request a home inspection for a property you've made an offer on, knowing what a home inspector is allowed to do while providing this service should help you set realistic expectations. A home inspection should deliver useful information and insights into the overall condition of the property you're interested in.
When performed properly, a home inspection will identify safety issues and material defects that exist within the home's components, systems, and structures. In order for someone to become a professional home inspector, they must first obtain the necessary licensing, which comes with education and skill requirements.
Even though an inspection report will contain a considerable amount of information about a home, it won't contain opinions that could sway you to make one decision over another. You can then use the information from the inspection report to inform your next decision. It's possible to request a home inspection as a buyer and a seller.
If you're buying a home, the inspection will only take place after the seller has already accepted your offer. On the other hand, a seller may want to request an inspection before placing their home on the market to identify how much work should be done before the property is listed. This guide details 15 of the things that home inspectors can't do when conducting an inspection.
What Does a Home Inspection Entail?
As touched upon earlier, a home inspection is an in-person examination of a home. The only issue with a home inspection is that it's solely a visual inspection, which means that certain foundational or structural issues might not be identified during the inspection.
When you schedule an inspection to take place, the inspector will arrive at the home in question and take a look at every facet of the property. The average duration of a home inspection is around 2-3 hours. However, larger homes will take longer to inspect than smaller ones. The same is true if a home has numerous defects. Every defect that's identified by the inspector must be detailed in the inspection report. A home inspection will cost you at least $400. Expect to pay more if your home is larger.
When you're hiring a professional inspector, it's essential that you hire one with the right certifications. California is one of 20 states that doesn't require home inspectors to obtain a license. However, they must adhere to the California Trade Practice Act that was enacted in 1996.
If you want to be confident that the inspector you're hiring is in good standing and has the expertise necessary for the job, search for one that has been certified by a home inspector association. The associations with the highest standards of practice include the American Society of Home Inspectors and the International Association of Certified Home Inspectors.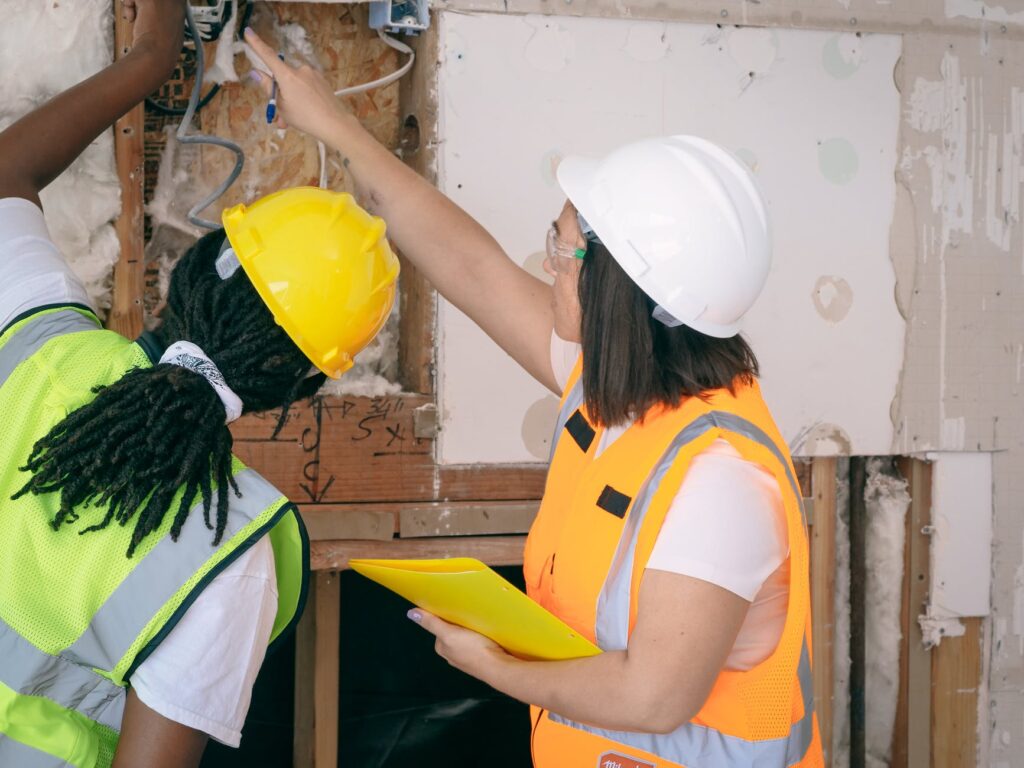 What a Home Inspector Cannot Do During a Home Inspection
No home inspector is allowed to offer services that aren't directly related to home inspections. It's common for home inspectors to have work experience in the construction industry, which gives them a better understanding of how to identify issues with the condition of a home. If ever an inspector offers to fix some of the problems they find in a home, this is considered to be unethical. The home inspector that you hire must be unbiased at all times.
2. Issue a Personal Opinion or Pass/Fail Grade to the Home
As mentioned previously, home inspectors are supposed to be unbiased throughout the entirety of the inspection process. While an inspector identifies issues with the condition of a home, they can't offer their personal opinion of these issues or grade them in any way. An inspection can't be passed or failed. Instead, you will be given information from the inspection about any structural problems with the home, after which you can decide if you want to continue the buying process or back out.
3. Renovate a Home from a Previous Inspection
Since it's possible for a home inspector to have a background in the construction industry, this individual may be available for hire when you want to renovate the home that you've purchased. However, it's entirely illegal for someone to renovate a home that they inspected at some point in the past. This action goes against the code of ethics that all home inspectors must adhere to.
4. Give Service Recommendations
Even though home inspectors are able to write down information about the safety issues and material defects in a home, they can't provide service recommendations that will allow the homeowner to fix these problems. Home inspectors tend to know of contractors and construction crews that could provide these services. However, offering recommendations goes against the code of ethics that the home inspector follows.
5. Investigate an Issue Beyond Initial Inspection
Home inspectors are only allowed to report on the factual elements of what they see during the inspection. While the inspector can note that the HVAC unit in a home isn't working properly, they can't investigate why the unit isn't working. Investigating issues beyond the initial inspection requires specialized knowledge, which home inspectors don't have.
6. Inspect Systems Previously Disclosed as Non-functional
If a system has been disclosed by the homeowner as not being functional, the home inspector would essentially be diagnosing the reason for the malfunction by inspecting the system. Because this issue was already disclosed by the seller, the buyer would know about it, which means that inspecting it is pointless.
7. Offer Personal Opinions About a Home's Cosmetic Condition
The only defects that a home inspector is able to report are functional ones. While there may be some cosmetic defects in the home, these issues are related to personal taste. If a buyer has a problem with the aesthetic appearance of part of the home and asks the inspector's opinion about this problem, the inspector is unable to provide their opinion.
8. Give Any Opinion on the Size of Your Property
It's also important that the home inspector doesn't provide their opinion about the size of the property. Any outline of the property boundaries, encroachments, or easements is against the rules. These tasks are meant to be performed by a land surveyor. A home inspector understands the components and mechanics of a home. Anything more is personal opinion and should not be provided on the inspection report.
9. Determine if a Home is Livable or Not
There are times when a home is in poor condition and may not be fit to live in. However, a home inspector cannot make this determination. It's possible that the buyer is purchasing the home in order to renovate and flip it, which means that it doesn't necessarily need to be livable. The condemnation of a home can only be performed by a condemning authority, which must be assigned by local, state, or federal governments.
10. Move Large Items to Access Home or Perform Inspection
Since home inspectors provide visual inspections, they don't have the ability to move larger items to access a home or perform parts of the inspection. These items can include everything from furniture to cars. If you're buying the home, make sure that you work with the seller to have these items moved before the inspection is set to take place.
11. Risk Safety for an Inspection
A professional home inspector cannot risk their safety or the safety of others while performing an inspection. If an issue in the home poses an immediate threat to the safety and health of anyone who lives there, the inspector is allowed to warn the relevant parties about this issue. The inspector must then wait for the issue to be corrected before continuing with the remainder of the inspection.
12. Cause Damage to the Home for Further Inspection
Reputable home inspectors should never damage a home when inspecting it. While an inexperienced inspector could damage a wall to search for faulty wiring, doing so isn't allowed. A home inspection should be entirely visual since inspectors have the training and knowledge needed to identify issues without causing further damage to the property.
13. Legally Enforce Local Building Codes
Before requesting a home inspection, keep in mind that home inspectors differ from building code inspectors. Even though a home inspector is knowledgeable on most of the local building codes that apply to a home, they are unable to legally enforce a building code.
Only building code inspectors have the authority to enforce these codes. Building code inspectors don't perform inspections of residential homes unless a renovation project is ongoing or a new home is being constructed.
14. Determine a Home's Value
Even though a home inspection essentially determines the condition of a home, professional home inspectors aren't allowed to determine the home's value since the information needed to make this determination is incomplete. A home's value is identified through an appraisal, which also occurs after the seller accepts your offer.
While an appraisal identifies the condition of a home, additional information is used to determine the home's value, which includes everything from the size of the home to any improvements that have been made over the years. This determination isn't allowed because it goes further than the scope of a home inspection. It's common for buyers to ask home inspectors if they believe the home is worth the price. The inspector isn't allowed to provide a direct answer.
15. Determine the Home's Insurability
A home inspector can't determine that a home is uninsurable or insurable. This determination is up to your mortgage lender as well as your insurance provider. If your lender decides that the property is uninsurable, it won't qualify for a mortgage loan.
Conclusion
Home inspections are invaluable tools that can give you all the information you need to determine if the home you're interested in is worth the listing price. If the home is in worse condition than the seller intimated, you may be able to negotiate a lower price. Even though home inspectors are able to identify most functional issues that are present in a home, it's important that they don't provide any opinion that could sway your purchasing decision.